While this year was bizarre, it was also beautiful. Recently, we did a team retreat before the end of 2020 and we listed out our wins for the year and walked through what we accomplished. I'm naturally a glass half-empty type of person when it comes to feeling good about accomplishments but today I'm choosing to publicly celebrate and recap all that happened in 2020!! My hope is that this blog post will serve as a reminder of God's faithfulness and that I can do hard things even in the midst of life being 110% weird and not normal!
So, let's dive in!!!!
JANUARY 
This month is when the crazy first hit. Everything seemed normal and chill. January always feels pretty relaxed to us, especially with business stuff! We celebrate birthdays and don't normally have anything crazy on the calendar. We also took a trip to the lake with some sweet friends of ours, Graham got Hand, Foot and Mouth disease, my GranGran had multiple strokes and passed away on January 26th and in the midst of all of that, Mimi had a fairly routine stomach surgery and it did not go well. She couldn't eat anything and was in so much pain. We thought it would pass but MONTHS went by and it barely improved. She was diagnosed with a permanent condition called Gastroparesis and we were all in shock that something that was supposed to fix a minor issue was now going to affect her for the rest of her life. It was a very hard season… and she lost her dad in the midst of it all. However, spoiler alert for the April-May-ish part of the post….we all prayed for healing and improvement and really, a miracle for Mimi…. and God answered that prayer. Despite the permanent nature of her condition, her stomach started working again! Today (a year later!) Mimi has ZERO restrictions on what she can eat. During all of this, Grandaddy (my dad!)  took his first Sabbatical from being a pastor in 30 years. This all seemed to be crazy awful timing… GranGran, Mimi's health struggles, a big trip and vacation from work for my dad to vision-cast…. but as 2020 progressed, we would see the purpose behind it all.   It as also during this month that we announced launching a Youtube Channel which would start in February!
This was also the month that Emy and I took two days and one night away at a hotel and I re-vamped the KJ Bridal Guide and created the KJ Grooms Guide!!! We launched them the very next week with our Sweetheart Sale and had record breaking numbers!! So many photographers are enhancing their client experience with these templates!!!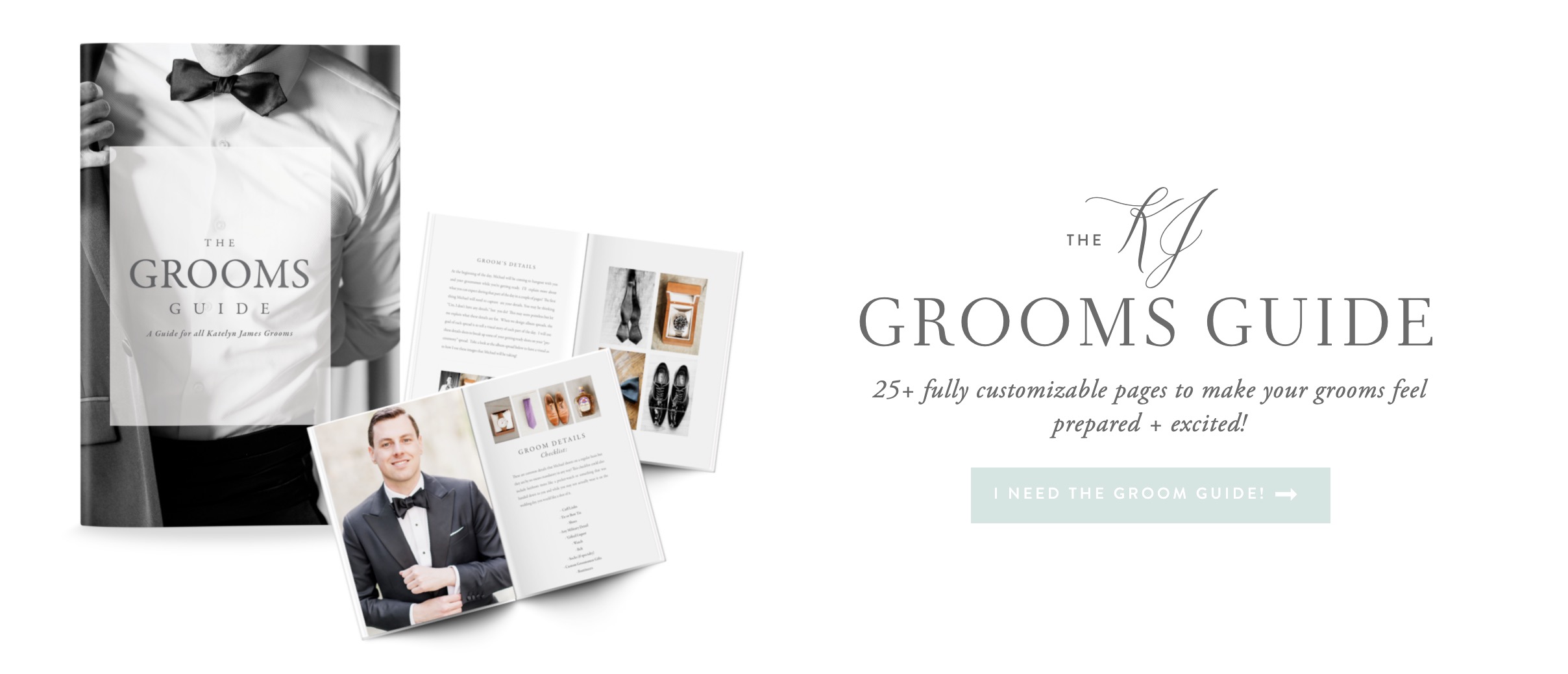 FEBRUARY
February was a big month!! Evy turned THREE, we launched our Youtube Channel and committed to making new videos EVERY single week (and actually stuck to that minus a handful of weeks that got thrown off with the pandemic later in the year!) and we took a trip to Florida with friends not knowing that it would be our last family trip for a long time because of Covid! We also photographed a BEAUTIFUL (and cold!) wedding in Boston at the Boston Public Library!! That wedding was SO great for KJ All Access that we decided to make it available as a FREE TRIAL so that ANY photographer could learn from it but not have to pay a dime!! If you've never tried KJ All Access, CLICK HERE to watch this Boston Wedding for free!! It's a PERFECT wedding to learn from because over 40% of this wedding day was photographed with flash! As a natural light photographer, this was a stretch for me! We also shot a fun farm engagement this month!!
When our Youtube channel launched, we had a lot of ideas of how we thought this would go. We expected 20K subscribers overnight because we thought they would just transfer from Instagram and our email list…. NOT. THE. CASE. Youtube is different. It became very clear to us that we needed to earn our place on this platform and that it was going to take time and strategy!!! With the help of Tyler Herrinton, stuck with our commitment and have found a sweet spot on Youtube! We are LOVING all of the amazing new photographers that we're connecting with there!!
Right before our trip to Florida, I flew down to Orlando to meet one of the sweetest KJ Couples for their engagement session!! The weather was perfect and the timing was wonderful! After their beautiful shoot, I drove like 5 hours to the panhandle of Florida to meet Michael and our best friends for vacay in 30A!!! Michael flew with both a toddler and a baby and he's my hero. So proud of him!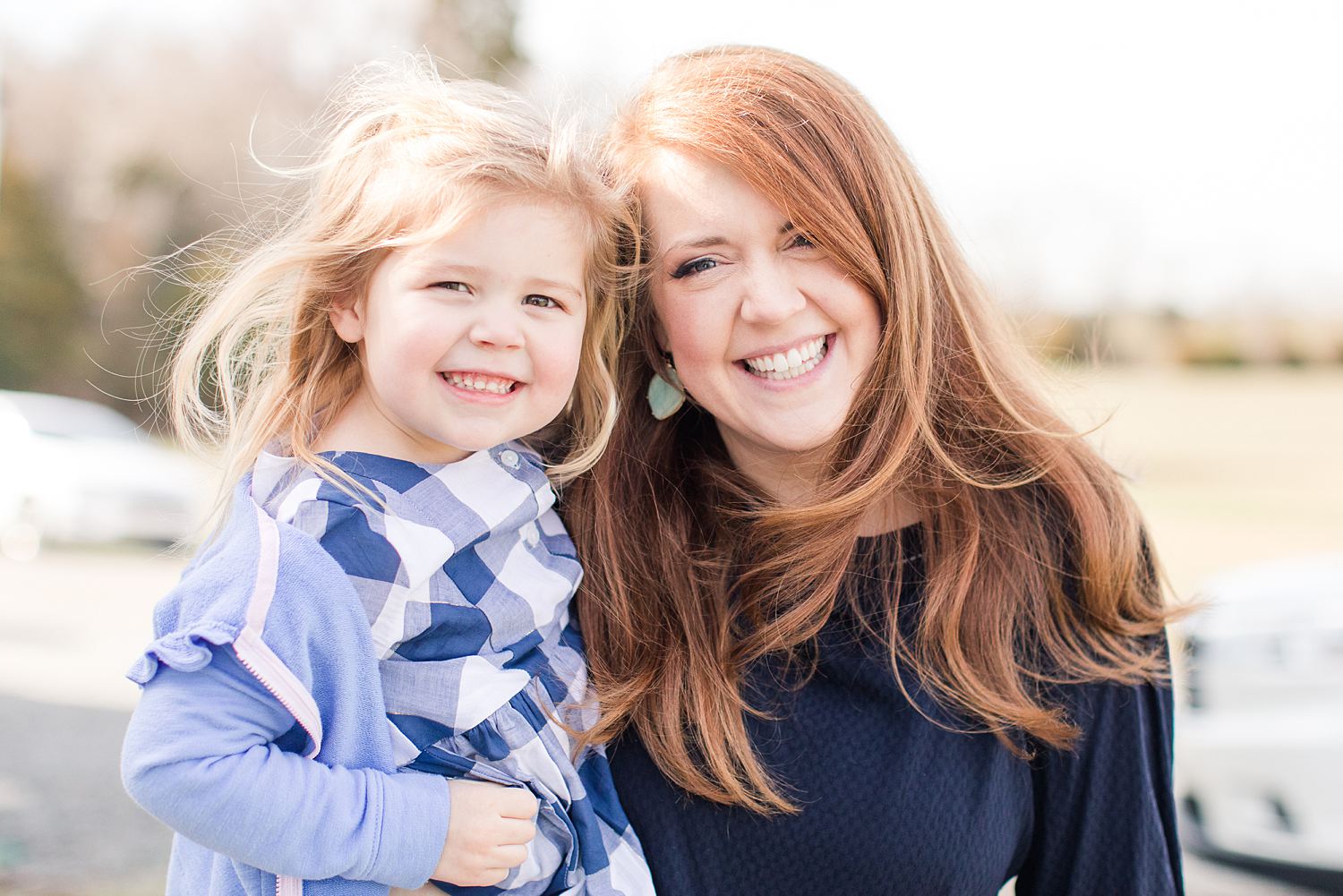 MARCH
In March of 2020, the pandemic was really beginning to hit. We had to fly out for an Engagement session literally the day before stay-at-home orders were mandated. The airport was a ghost town but yet restaurants in Oklahoma were packed on a Friday night. It was bizarre.  We knew, on our way, that this was going to be our last time flying for quite some time! That shoot was just gorgeous and is a new favorite of mine! It was so nice to do such a beautiful shoot right before our world shut down and I wouldn't be shooting for months. You can view their shoot HERE! 
March felt like a pretty relaxed month! As I look back on the calendar, I realize that's because that's when we pretty much began our quarantined journey at home AND it's the month that we got pregnant but weren't trying. So looking back, it was actually a very significant month!! At the time, it just seemed like a chill month to get some work done and be with the kids. It was during this month that I really worked hard to re-do the KJ Consistency Course!! I spent hours and hours every night after bedtime trying to get this done and it took WEEKS!!!
APRIL
This was the month that we found out that we were pregnant!!!! Not only were we pregnant but my sister and brother in law were pregnant too!! Due three days apart!! We told both sets of our parents on Easter Sunday and everyone was equally shocked and excited!! We were in full blown quarantine mode this month. The bounce house came out, adventure walks and cooking began! Graham turned ONE and that seemed like the fastest year of my life!! I started wrapping up the Consistency Course 2.0 project and prepping for launch! We had an amazing branding shoot with the talented Abby Grace before I started showing and we kept started doing weekly check-in's within our KJ Education Facebook Group as our industry started to realize how heavily this pandemic was going to impact our businesses.
MAY
Michael turned 34 this month and we also celebrated what would have been Baby James' 2nd birthday. We also LAUNCHED the KJ Consistency Course 2.0 and were completely blown away at the response!! We surprised our previous Consistency Course students and gifted them the updated course!! We also made so many trips to the Lake because #quarantine and we sadly didn't get to do any of our May weddings. Graham started taking steps and Evy transitioned to a bed girl bed!! We also visited Aunt Sarah's new house AND Corey and Momo's new house!
JUNE
June was a big month because Evy Girl got her tonsils out and we started the re-design process for the KJ Website! This entire year we had also been in the process of transforming and recreating our online storefront, salespages and backend system! This process took over half a year to complete and it was HARD work! Also, this was the month that I wrote and filmed the KJ Bridal Details Mini-Course but it wouldn't be ready for launch until later in the summer! We also spent more time at the lake…. surprise, surprise!
JULY
July was the month we moved Grammie and Paw to Goochland! They are so much closer to us now and it's wonderful!! Michael's family was in town for a few weeks to help with the move too! We also celebrated Fourth of July, basically lived and worked from the Lake and flew to July for a very tiny, Covid-friendly destination wedding in Aspen, Colorado!!! It was gorgeous!! We love Jack and Haleigh and their sweet family! Our kids started Survival Swim School at the end of this month and it was a COMMITMENT! Every Monday through Thursday for 10mins for 6 weeks in a row! Whew!
AUGUST
Weddings! We finally photographed some weddings this month! Two to be exact!! We did a few other shoots as well and it felt good to do what we love again and have a little bit of a rhythm! These shoots and weddings kept us busy. I know this because when I look at our family pictures and what we were doing outside of work and it was next to nothing!! We barely had time for the normal day to day! We had less visits to the lake and more time in the office but that's just a normal cycle for a wedding photographer! Not only did we shoot several weddings but we also LAUNCHED A NEW WEBSITE! Woohoo! We launched a brand new Katelynjames.com that Jen Olmstead designed and we also launched the new shop and overhauled backend of our system as well! It was technically scary but also so fulfilling and exciting! This was also the month that we hosted our small group pool party and my parents decided to put our childhood home on the market! Oh also, I shot two local engagement sessions!! Whew! Here are some visual highlights from this month! :


SEPTEMBER
Whew! September rolled around and we FINALLY launched the KJ Bridal Details Mini-Course to the world!!! Mimi and Grandaddy (my parents) sold their house (and my childhood home) during this month as well! We photographed two weddings this month. One was local and one was just outside of Dallas, Texas. Brandon and Meaghan were married against an old, rustic barn that was perfect for their casual, simple wedding!  Jonathan and Melanie were married at the Grand Ivory which is a venue resembles the stunning Pippin Hill in Virginia! The only bummer is that while we were shooting this wedding in Texas, Evy got her first concussion back home. She's fine but that was NOT my favorite experience in September! We also photographed a fun Richmond engagement session for a 2021 couple! Thankfully preschool started back up this month and we did our final lake trip for the year!! Also, while I can't share much about this right now, it was during this month that we purchased another rental home and a commercial space for a future dream that will launch in 2022… and no it's not a wedding venue. :)
OCTOBER
This was the month of extra intense hustle! I had one more huge project that I was dying to get done before the baby came! I met my friend Jilly multiple times to try to finalize this product. We originally planned to launch it in October but it actually got pushed to November. Also…. I forgot to mention that at some point throughout this year, I started a tiny podcast! I don't even think I did it on this month but overall, it was a hit! I just need a bazillion more episodes!      This month went by quickly because we took a trip down to Holden Beach with friends, shot several engagement sessions and then Emily and I took a few days off to go to the Salamander Resort for a momma-trip! We also had family portraits taken before I became too big with this baby coming in December! At the end of October, we took a mini Babymoon to Austin and did a shoot for the sweetest couple, Nikhil and Paige!!  I loved this shoot! However, it was during this trip that Graham got sick back home and was hospitalized. Talk about a hard flight home! We got home as soon as we could to be with him. So thankful for his Mimi taking such great care of him! Halloween was more of a success this year and we also somehow made time for the pumpkin patch AND apple picking!  During October I was spending every free minute I had on that special new project I wanted to launch before having baby number 4!!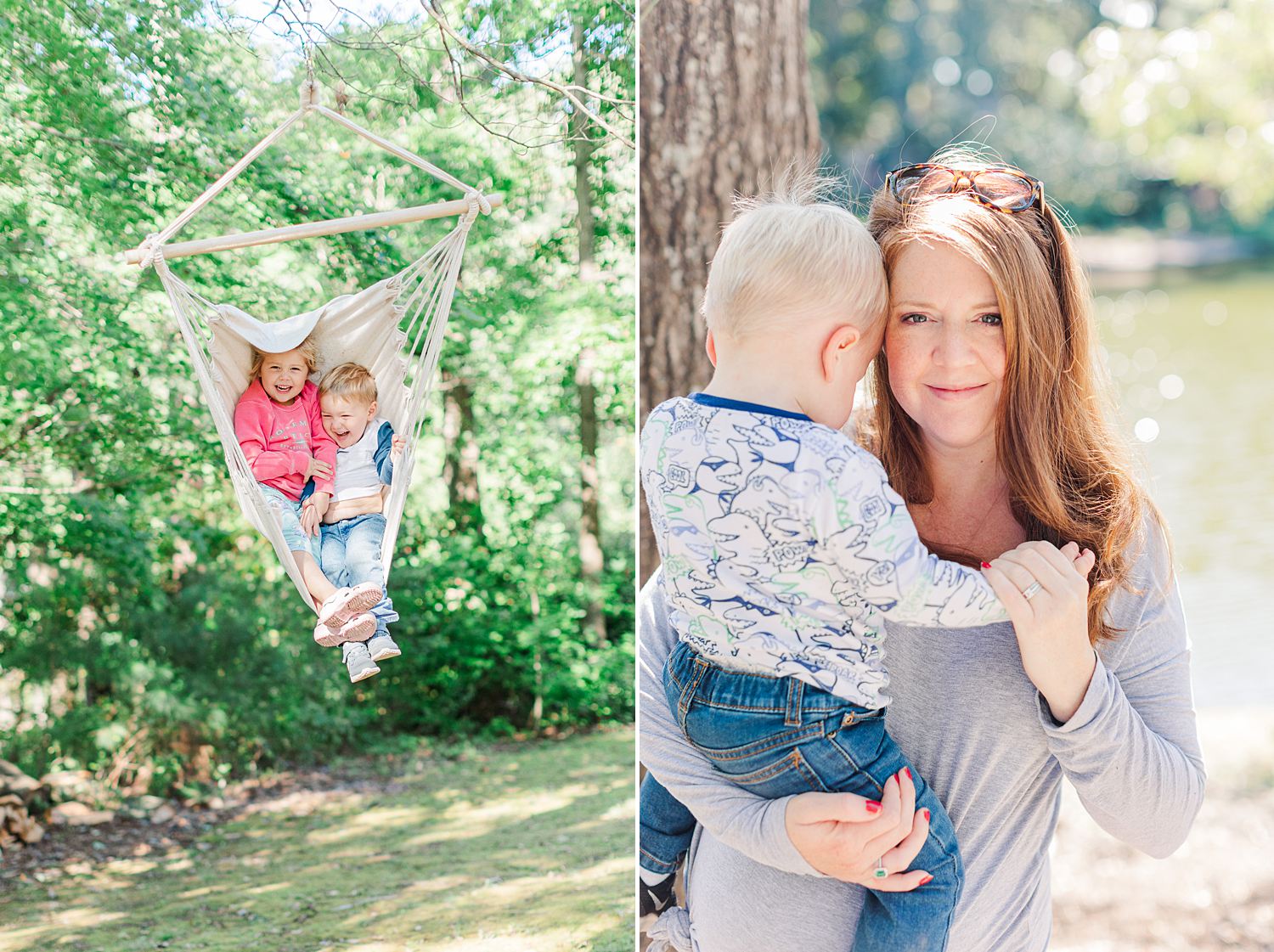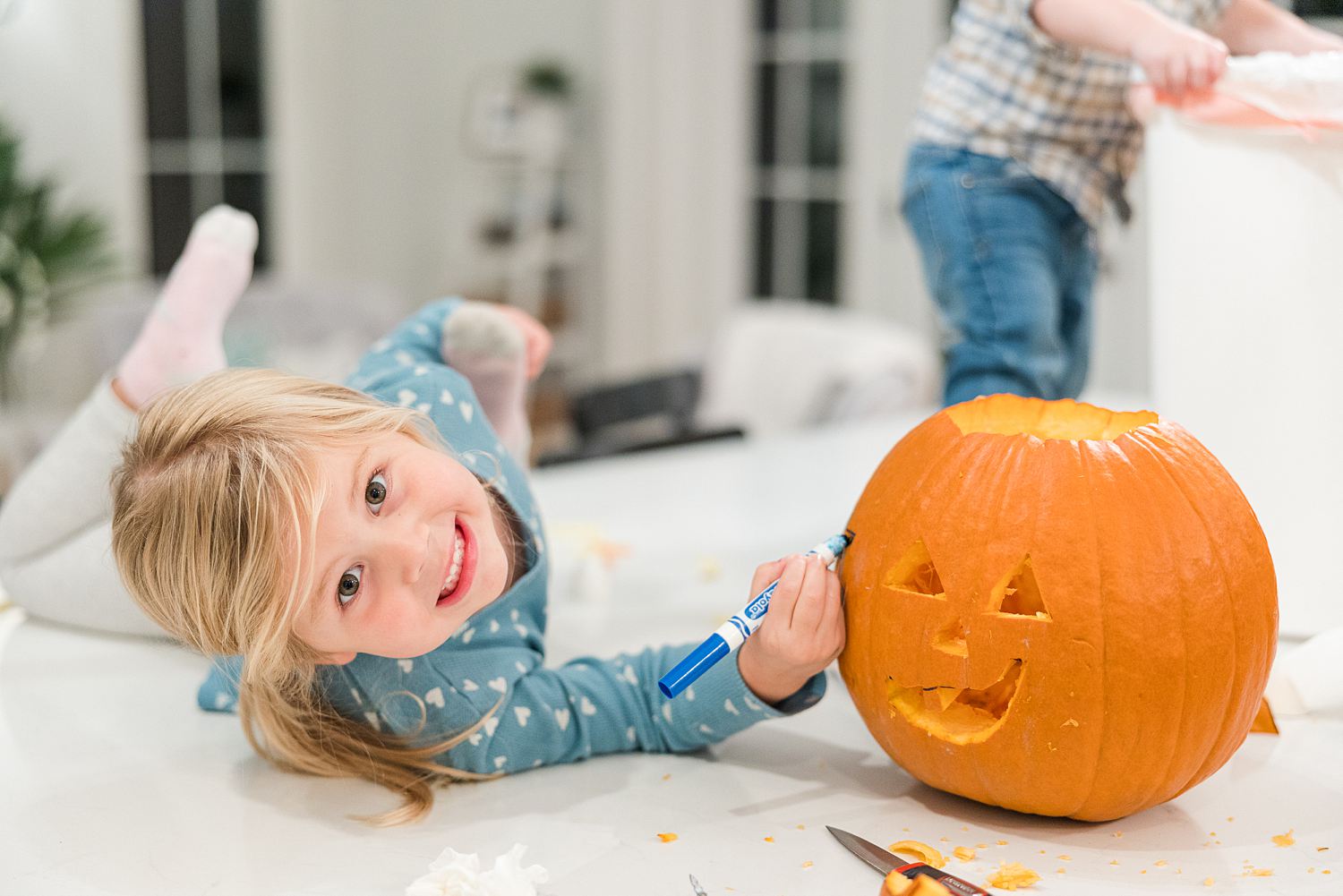 NOVEMBER
And now we're all the way at November! It happened so fast! November started off with a bang! I finished and launched the first ever KJ PRESET PROCESS into the world and it blew us away! We had a goal to sell 1,000 before 2021 and we sold over 2,500 in one WEEKEND!!! It was insane and so encouraging to see so many photographers thriving with our four step editing system in Lightroom!! At this point, I'm huge. I'm less than a month from my due date with my fourth baby in four years and I'm just tired!!! But life is so good and we're so thankful for the Lord has entrusted us with. We spent two days driving to Winchester and then to DC for our final two local eshoots and they were beautiful!! We celebrated Thanksgiving with Michael's family and then our family in Virginia Beach! This was also when we got to really celebrate the fact that my brother and his wife Morgan (kids call her Momo!) are expecting their first baby!!!!!!! Ahhhh!!!! Cue the tears! We also visited the Zoo, experienced a big shift in our church life, hosted our annual Black Friday Sale, visited our sweet friends in Lexington and they threw Emy and I the sweetest sprinkle for the babies, went to Christmastown at Busch Gardens and prepared for Christmas and a new baby. Whew!!! All of this was happening while we continued to produce content for KJ All Access monthly, Youtube content weekly and my sister's house was under heavy construction!  
DECEMBER
We started the month with a visit to Miss Whitney's house to see her farm animals again and the kids LOVE it every single time we stop by!!! December was also our month of BABIES. I was due December 18th and my sister was due December 15th! Hayden Jo (my sister's baby girl) was born on December 8th and Everett Hill (Baby Rhett) was born on December 21st! Those 13 days of my sister having her baby her and me still being VERY pregnant with a 10lb baby were SO hard!!! We welcomed Rhett to the world and then we celebrated our first Christmas a family of FIVE! This was the beginning of our maternity leave and such a sweet (and tiring!) season for us. We LOVE our new family dynamic… it feels fun and chaotic but so full of life and excitement.
The family finding out that we had a BOY!!!!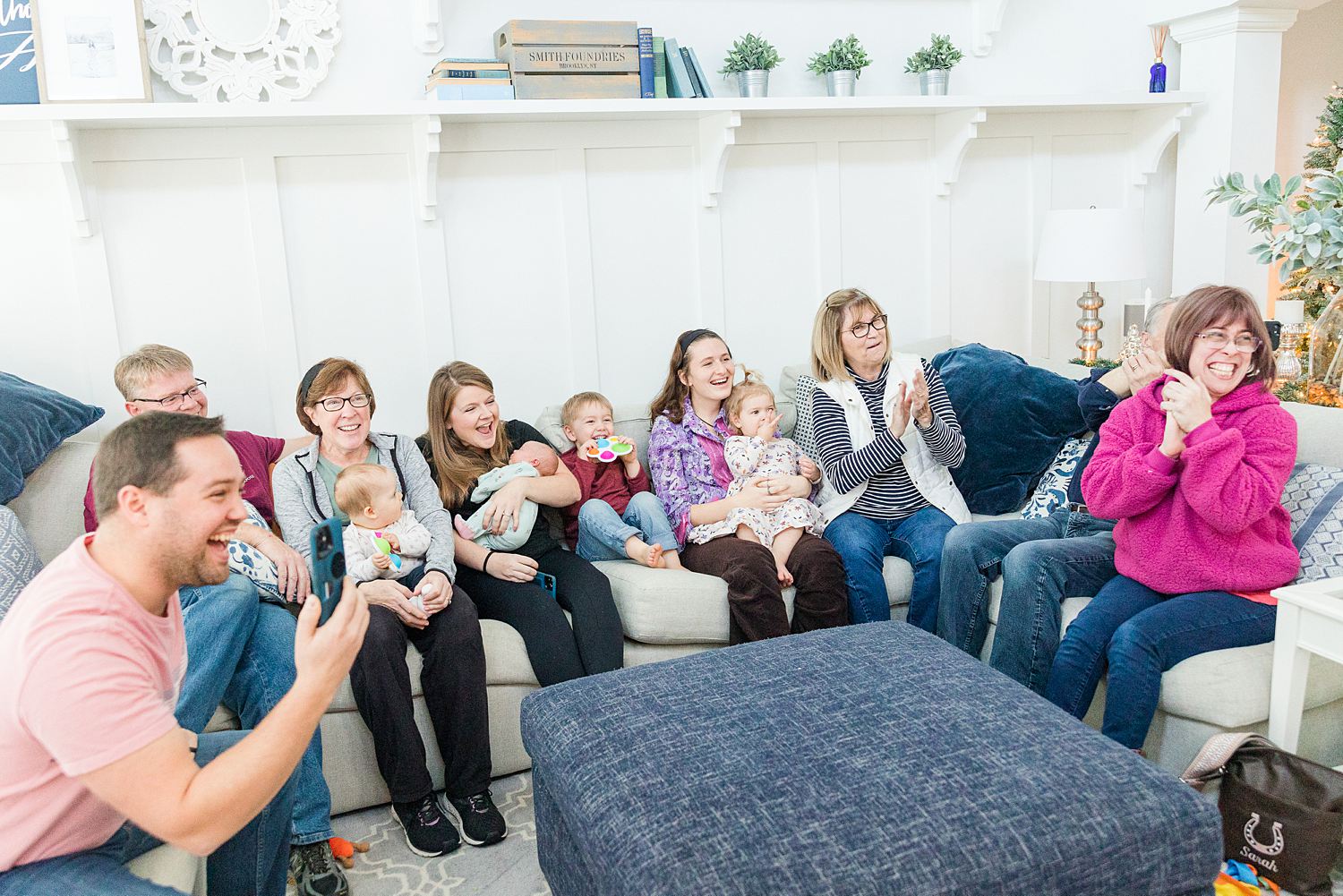 Overall, this was the CRAZIEST year. I can't believe what we accomplished, what we lived through and what we created!!! By far, the most amazing part was getting to grow and meet baby Rhett. However, we have so many other things to be thankful for as well. My sweet mom's permanent diagnosis somehow reversed and she's healed!!! We thank God constantly for this miracle!! The beginning of 2020 started off so hard and while it got harder in other ways, we saw answered prayers and beauty come from the struggle.  My parents decided, after living through months of thinking my mom's health was in decline, that they were ready for a life change. My dad is currently in the process of retiring, they are intentionally planning their next season of life and they are being proactive about what they want in life. It's inspiring! I think so many people have experienced that shift in 2020. What does life ACTUALLY have to look like? What does SCHOOL actually have to look like? What do WE consider success? 2020 has FORCED us to consider the idea that LIFE as we know it can shift…. it can change… it can be re-imagined. It's been a hard, challenging but beautiful journey. While this experience technically happened in 2021, it's worth sharing that our entire household got COVID-19 from what we think was our hospital stay having Rhett. It could have been from something else but timing wise, that makes the most sense. My sister's entire family was living with us and BOTH grandparents got it as well. It was hard…. the virus itself was incredibly mild (for us, I know it's not for others and our hearts break for those with much more serious and tragic outcomes)… but the stress of quarantining with just a WEEK old baby was tough. We're now two months removed from that season and we feel like we're getting a handle on life with 3 kids. 2021 may not be as productive, but it will be FULL of life and we're excited about it!