Jack and Haleigh are from Florida and so their mountain wedding was a drastic change from their normal day-to-day view. The views were just unimaginable. As soon as I walked around the corner of the ceremony venue and saw the backdrop, I was shocked. I hate to say it but images don't even do it justice. It's impossible to fully capture how grand and majestic Maroon Bells is in real life. It's stunning. We were shooting in the middle of the day and so even though the light was harsh, it was still absolutely beautiful and I was able to capture images that I will cherish for the rest of my career!
Their day was so incredibly beautiful, simple, and so them. They wanted epic portraits and to be surrounded by those that love them the most and with the exception of a few friends what couldn't come because of Covid, that is exactly what they got! It was such an honor to be trusted with their day and to be the ones who had the privilege of capturing such special moments for a family that is walking through so much right now.
Enjoy Jack and Haleigh's wedding day and just prepare yourself…. these are portraits like I have never captured before!! I would go back and do this all over again in a heartbeat! …. except I would make sure I research the elevation restrictions while 20 weeks pregnant so that I wouldn't have to order an Oxygen tank just in case!! We have so many fun memories from this trip that will be shared in our next KJ All Access episode and our members are going to LOVE it! Thank you Haleigh and Jack for allowing us to teach and inspire other photographers through your epic wedding day!!!
We love you both and we are cheering for you and this exciting new season of your life!!!
Haleigh you are beautiful!!!!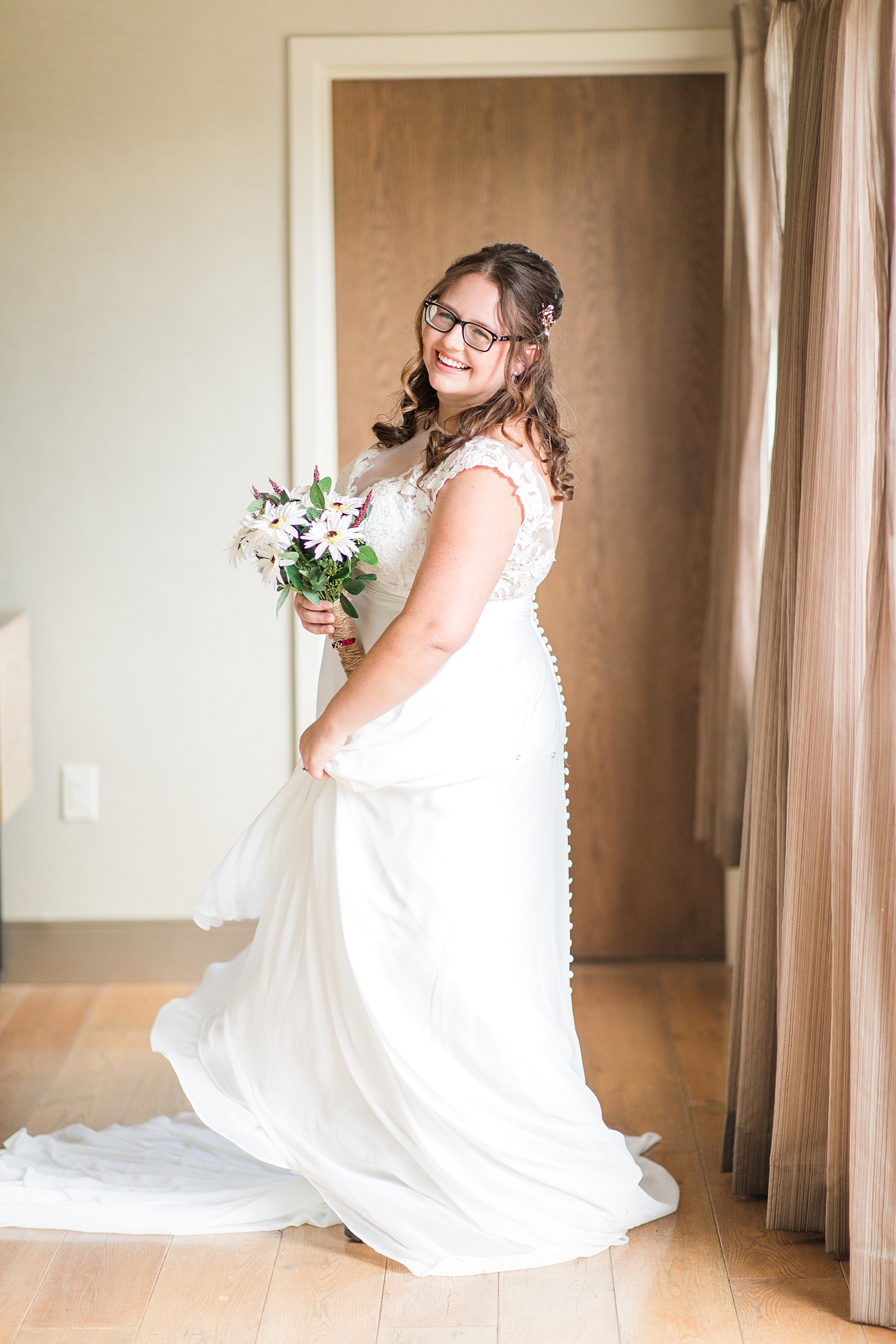 When her dad saw a note she had embroidered on the back of his tie….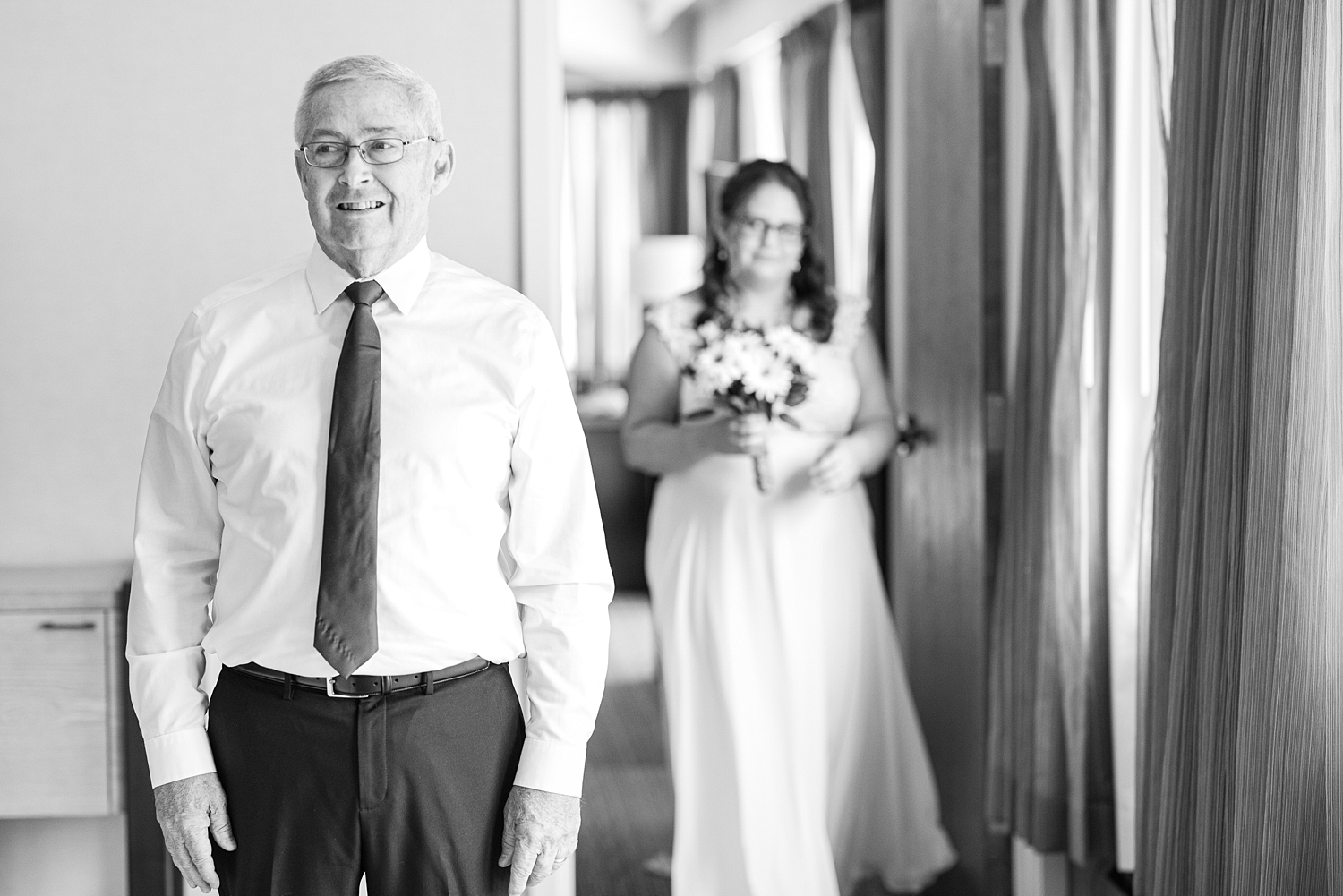 Have you ever seen a more epic First Look location?!
Photographers, notice how much the light was changing literally every few minutes. It was challenging but still epic! We kind of got the best of both worlds…. sunlight and overcast!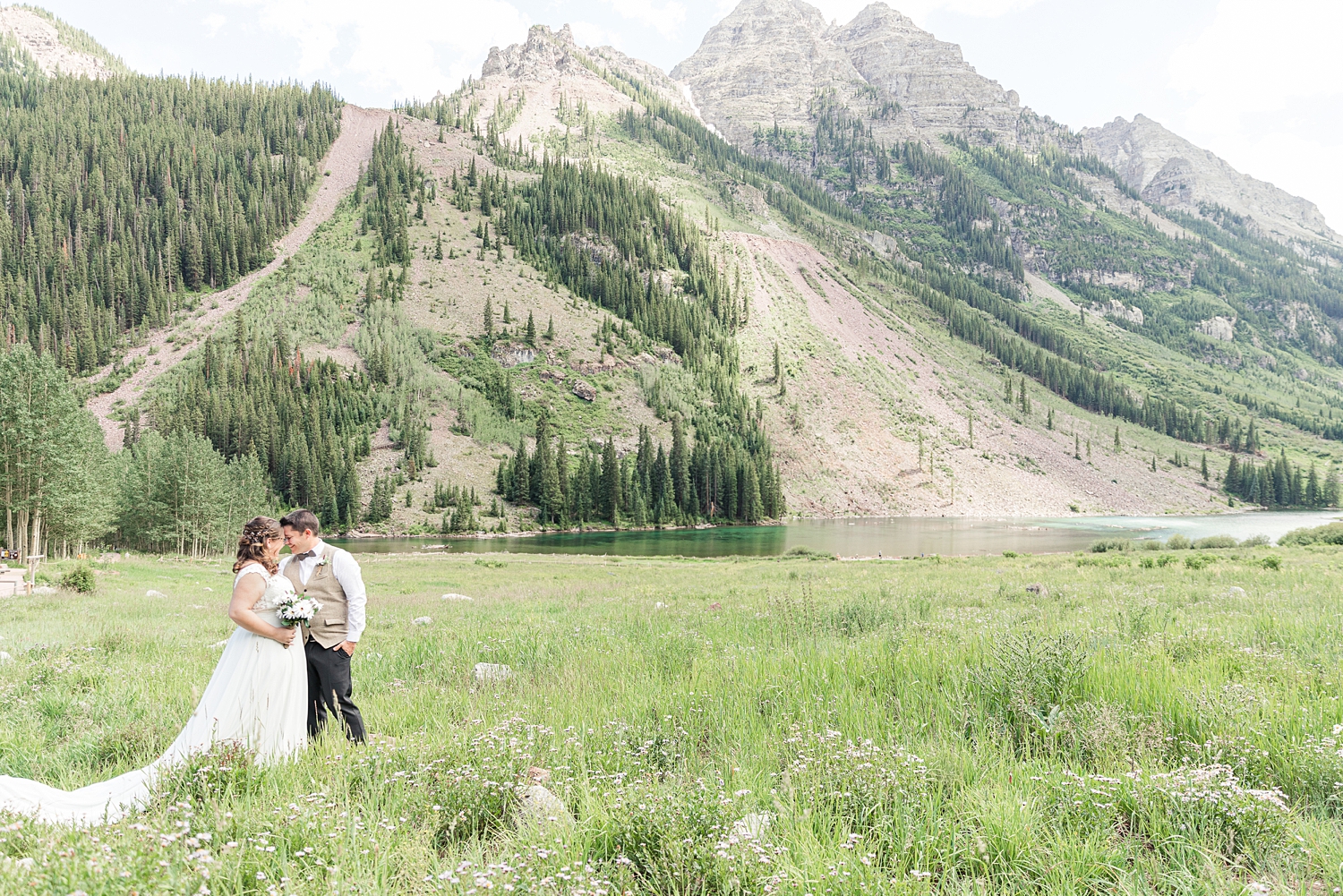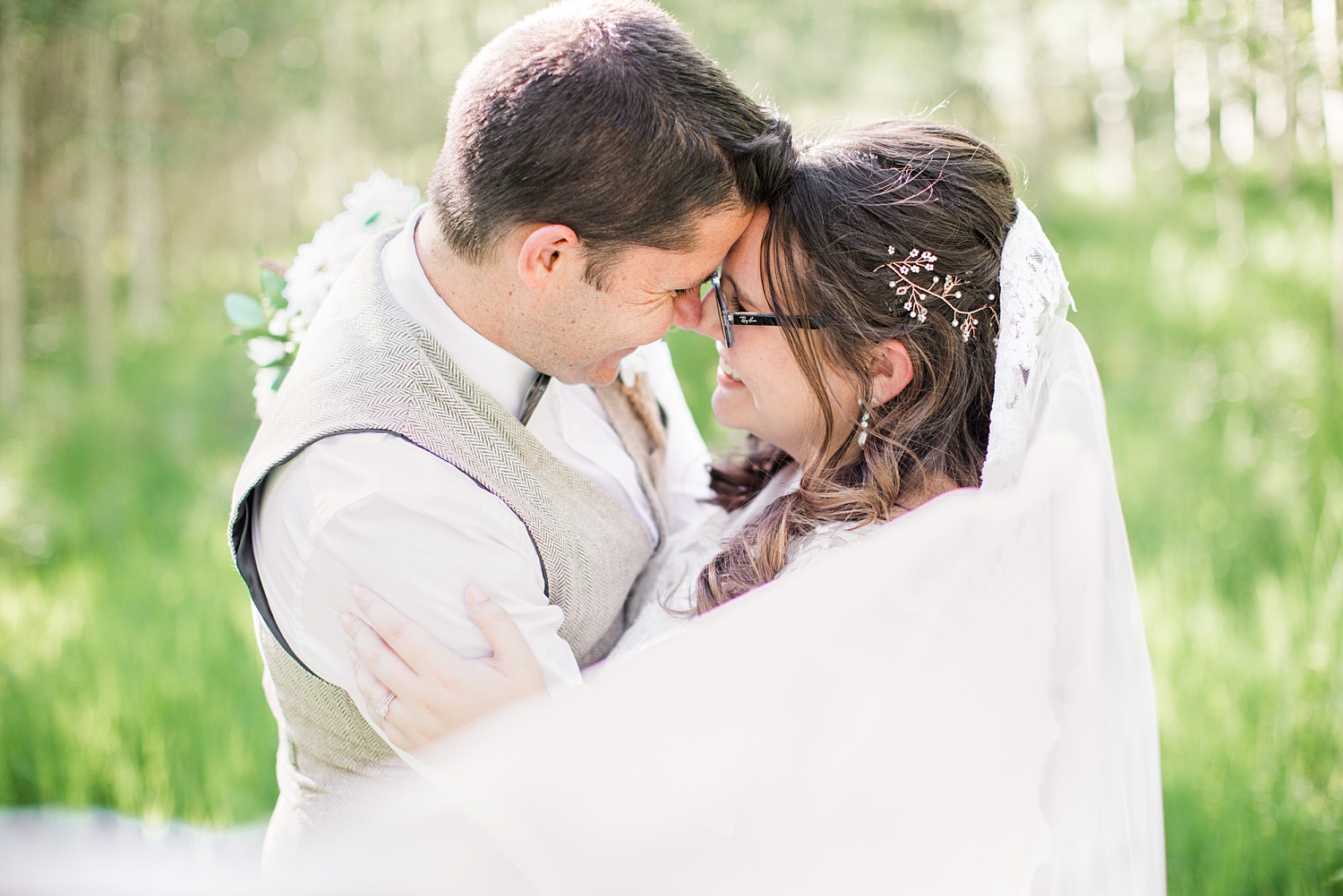 Jack tossed this veil himself… Michael may be out of a job in the veil department!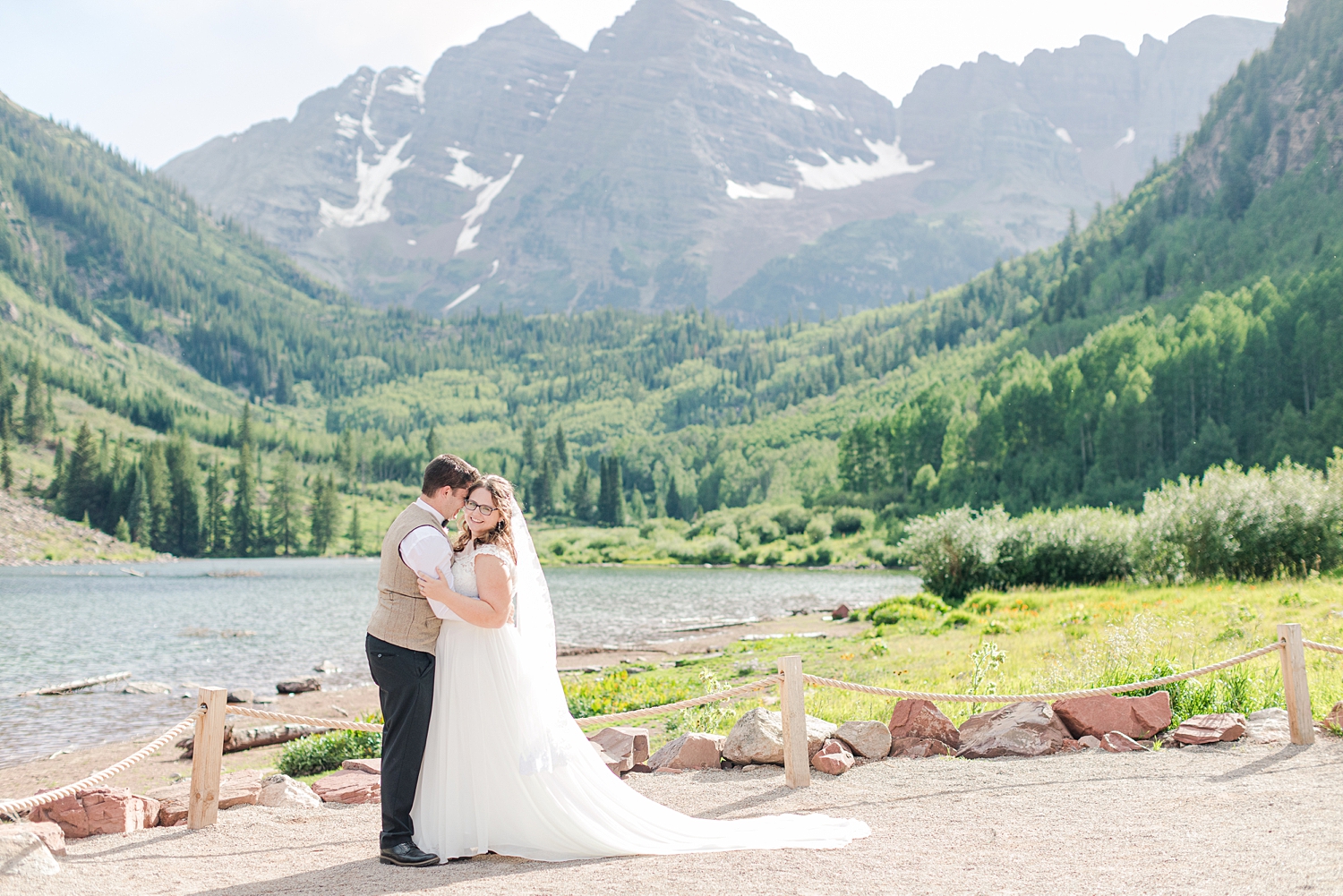 This one got me when I took it. I had mascara everywhere. Haleigh you have such a beautiful relationship with your precious dad. It was such an honor to capture it.
Ceremony | Maroon Bells Amphitheater
Reception | Highlands Alehouse
Dress Store | Minerva Bridal
Dress Designer | Morilee by Madeline Gardner
Florist | Bride & Groom, Florals purchased from Afloral
Hair & Make Up | Aspen Hair and Makeup
Catering | Highlands Alehouse
Groomsmen Attire | Vest: JJ's House | Shirt + Pants: Kohls
Invitations | Minted
Rings | Manly Bands, Kohls, Blue Nile
Hair Piece | Bella Via Designs
Hope Charm for Florals | Etsy
View Jack + Haleigh's Engagement Session HERE!