Thankfully, after about 2 minutes of photographing them, I knew that I had absolutely nothing to worry about. These two are simply amazing, not only because of their modeling abilities…. but because they made us feel like a part of their family instantly! When we left their reception I told Michael that I could have hung out with them for another WEEK! They are the type of people that you tell other people about! They're fun, kind, entertaining, thoughtful and genuine.
The majority of their dinner was spent listening to the most beautiful toasts. I hear toasts ALL of the time, and it takes a lot for me to tear up during them. I think I cried during at LEAST 4 of their toasts from family and friends, and I didn't want them to end. However, they definitely saved the best for last. Kate's family shared earlier in the evening that she was known for preparing poems for EVERY life celebration when she was younger! It was like her "thing".  So it was only fitting that she made a poem for her wedding day that included individual lines for EVERY. SINGLE. GUEST. All 70 of them! First of all, who has a destination wedding to the other side of the world and has 70 friends and family invest in coming all the way over there?! That's how you know that you have truly invested in people's lives, and that you're deeply loved!
Not only did Greg and Kate toast their friends, they also spoke so highly of their families…. especially their parents. Maybe I think this way because I'm a parent now, but I think it's the most beautiful thing to hear a young couple tell their parents that they love and respect them more than anyone else. Greg and Kate both come from families that love each other so much, and it was so evident to us after just spending one day with them!! It was such a honor to be in their presence and an even greater honor to be the ones capturing their memories!!
Having their wedding at Lake Como was a wild idea that became the most beautiful reality! I can honestly say that it has to be the most beautiful wedding location I have EVER photographed. Hands down. It was a gorgeous day and at moments, I couldn't believe that it was really happening! We're getting ready to land and so even though I have so much more to say, I need to let you see these images!! I still can't get over them!!!!
How amazing are those PLANTS?!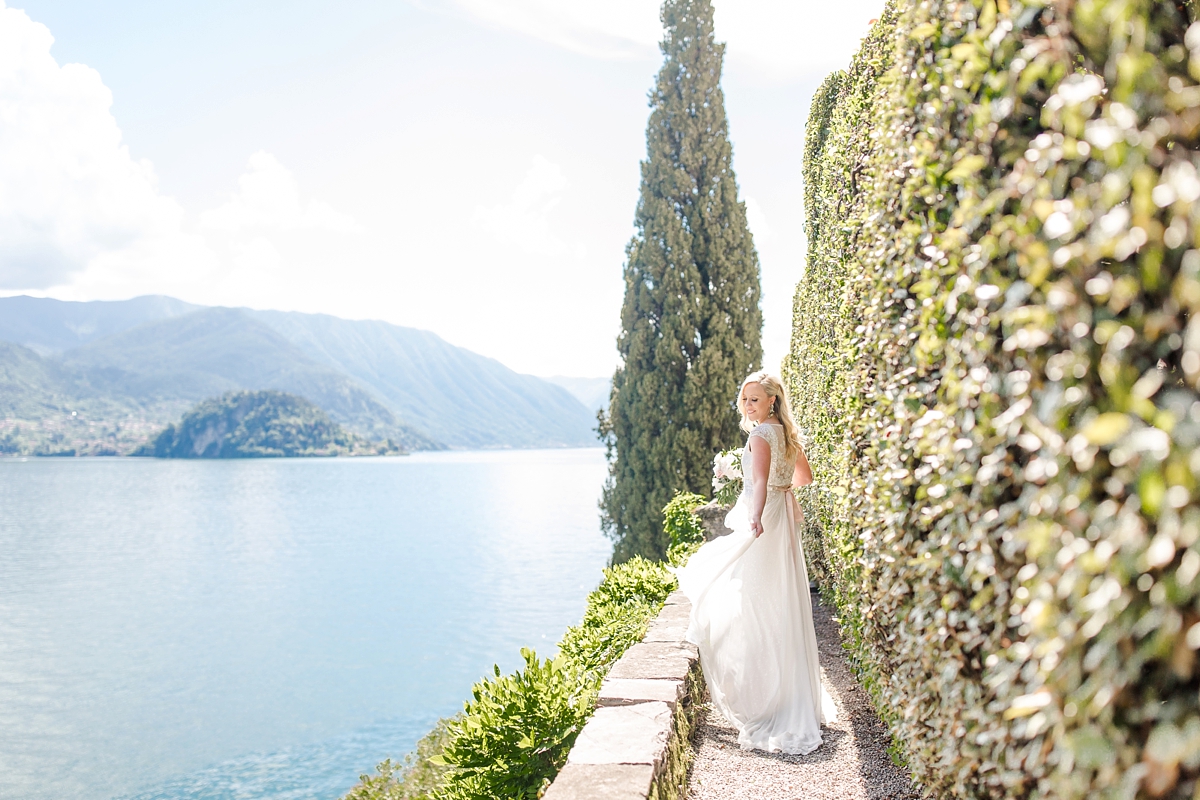 Michael's amazing shot! Can't take credit for this one!
I can however take credit for this one! They are such a classy couple!