It requires you to control and understand light in a new way. Instead of not having control over the light source (you can't change the sun!), you are now in charge of everything about the light source!  From placement to power to height to direction…. It's all up to you! It can be a lot to future out but today, I'm sharing some information about how to setup and properly use ONE off-camera flash during your receptions!!
If you're not using OCF, chances are… your images from receptions look somewhat like this…..
Dark background
Flat and dull
Just kinda…. Blah. 
But with just ONE Off Camera Flash and some basic flash setting knowledge, you can transform your reception shots to look more like this!! :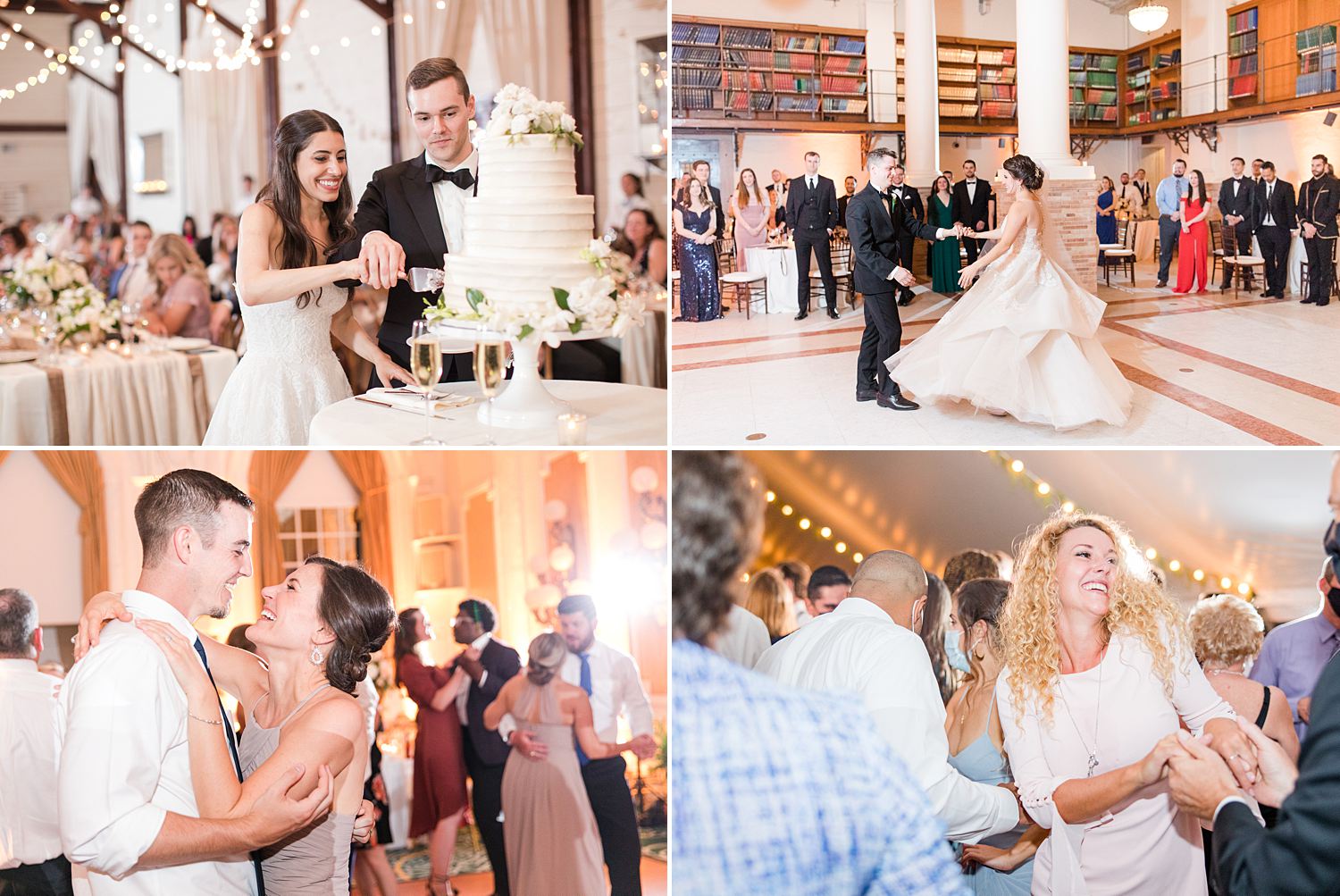 When you're using Off Camera Flash, the first thing you have to do is recognize that there is a system for setting it up! 
Now, this is just ONE of the setups that I recommend when using just ONE Off-Camera-Flash! 
This is the setup that I recommend for specialty dances (not party-dancing!). This is important to pay attention to! If you want to hear my setups with ONE OCF for cake-cutting and toasts and party-dancing, I'm explaining it all in this YOUTUBE EPISODE!! (link) 
Ok, so for the first dance, father/daughter and mother/son dances, here is what I recommend:
FIRST – DETERMINE YOUR BACKGROUND (your direction) :
When I'm setting up my one-CFP setup, I am normally doing it on the dance floor and I'm deciding what I want in the background. Unlike shooting outdoors with natural light, I have CONTROL over where the light source is going to come from! So I normally choose to have my background free of the DJ and his equipment. 
SECOND – PLACE YOUR FLASH 45 DEGREES (to your right or left) :
This is important! You don't want your flash in the background of your shot, we are using your OCF to expose the FRONT of your subjects. Your on-camera bounce card will provide some extra light but the main light source is your OCF placed 45 degrees from you to your couple! 
THIRD – TAKE A TEST SHOT AND DETERMINE YOUR SETTINGS:
This is the technical part that gets a little tricky! I explain it more in-depth in this Youtube video! Overall, I don't want a crazy amount of flash power coming from my one OCF. If it's too powerful, my clients will be over-exposed and if I try to adjust my camera settings to fixed the over-exposure issue, the background will literally become black and dark! Not good! So, I prefer a lower flash power (1/64 is a good place to start) and a higher ISO! This allows the flash hitting my couple to be softer and the background glow to show up! I also recommend not shooting higher than a 2.8 aperture with this setup! 
There is so much more to share! If you want more OCF insight and education, here's a 14 minute Youtube Video that breaks down what I just shared and much more!! 
In this Youtube Video you'll find:
Why OCF matters and the difference it makes in your images!
My simple ONE OCF SETUP that I used when I first began using OCF! 
How to use this setup in different scenarios: Dances, Cake Cutting and even Toasts!!! 
Enjoy and if you want to watch me shoot a REAL WEDDING day for FREE, click HERE!!! This is an amazing opportunity to what this FLASH education in action in a real situation! KJ All Access as been called "A Visual Learner's DREAM!" CLICK HERE!