Maybe that isn't the case for every baby but it is the case for Rhett boy! We have transitioned out of all of his 0-3 month clothes and he can already fit into 6 month sizes.  This may have something to do with the fact that Rhett has grown over two inches longer since birth and now weighs almost 14 pounds!! He's just the sweetest little boy! This month, here are a few things that I want to remember:
I took you to Charleston on a girls trip and you were an angel baby!!!
Then we went to Great Wolfe Lodge one day after returning from our 7hour drive home from Charleston and you were STILL good!!
You wake up once after a 5-6 hour stretch at night
You spit up like your brother…. oh boy.
You love to smile when we get our faces close to yours!
You will track movement with your eyes!
You still sleep right beside me in your Halo bassinet and I love it!
You make the sweetest sounds now!
You will stay up for way longer stretches than you need to and I'm amazed that you hold it together so well!
You love the swing and can sleep through so much noise!
You have the sweetest eyes!
I cherish our morning time together in momma's bed before the other two get up!
You experienced your first snow through the window!!
You experienced your first power outage as well and we went to the Malizia's for the night!
I honestly didn't think that they could aim for me and hit me… but they did!
Happy Birthday to Paw and Mimi!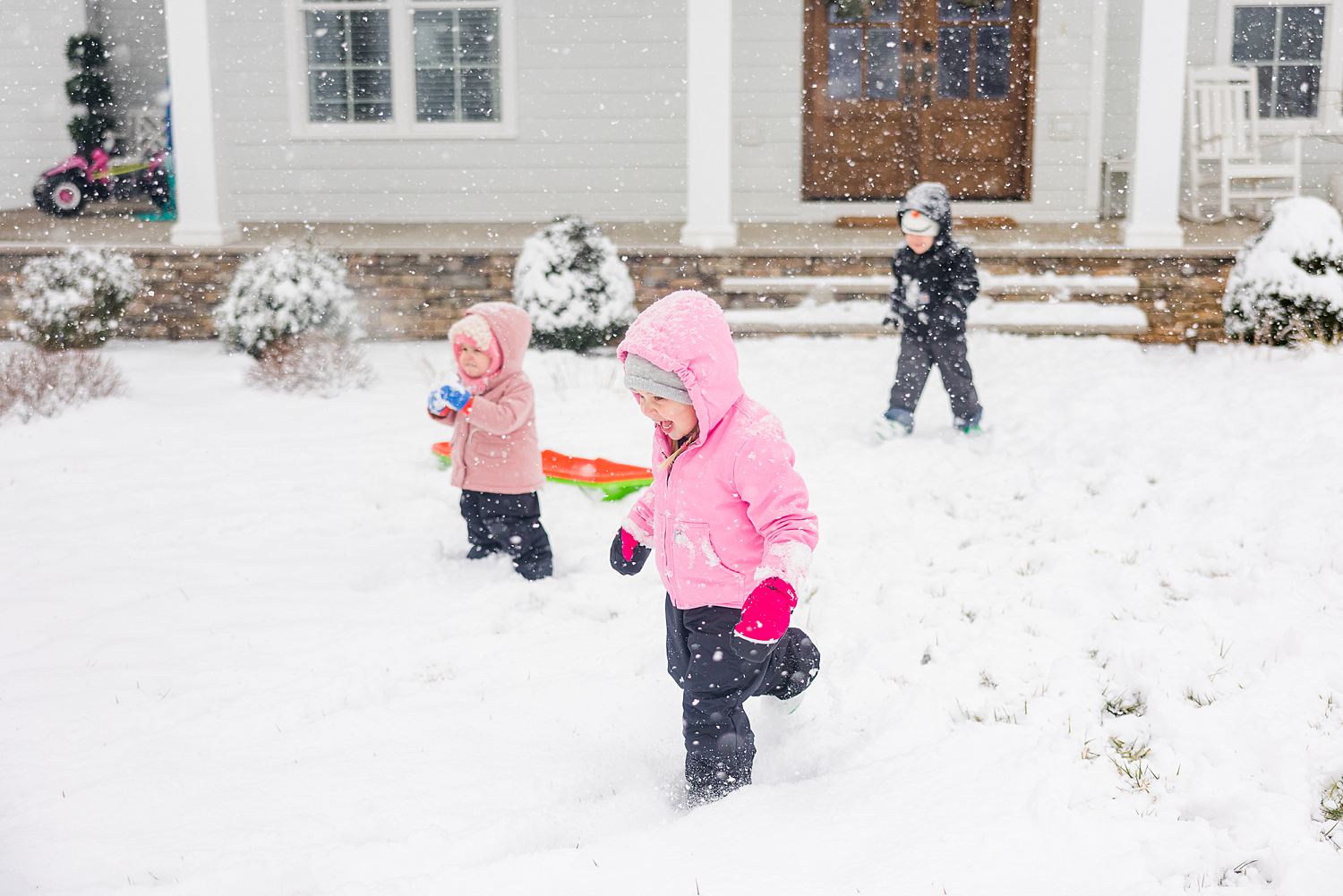 Evy took this!!!