That's just icing on the cake….and icing on the cake makes me think of "ice cream"….. because there is a 24/hr ice dream machine at Winshape available for all. Ah-mazing.  Michael and I feel as if Winshape has become a home away from home. I could name at least three of their staff workers by name and I've memorized the names of all of the different buildings. We love that place… it never gets old. It's incredible to me that God can use an old dairy farm to revive and save marriages!!
Michael and I love being a part of this retreat. Connect is a retreat for couples in business together. Couples flew and drove in from all over the country… and even outside of the country! It's amazing what happens when you leave the craziness of life behind and dedicate 3-4 days to your marriage and refocusing on the things that matter.  We heard incredible stories of marriages that were hanging on by threads and left yesterday with hope and commitments to move forward.  We heard stories of couples deciding to use their business for more than just a revenue stream… they want something MORE from their business… they want to change lives.
I could go on and on about what we learned and how much we cherished this time away… but I have some super entertaining pictures to share!! Here are some of our highlights! Ps. If you're interested in more info about Connect, visit the website and watch the trailer from last year HERE!
We loved having the opportunity to speak TOGETHER…. twice!! This was a first for us! 
We loved reconnecting with old friends and meeting new ones!! 
Sneaking into the dining hall with our small group to get some Ice Dream goodness!
Spending time with the other speakers. We love and look up to these two couples in so many ways! 
The "experiential learning" part of the week…. HILARIOUS! I haven't laughed that hard in a LONG time! 
Worship…. there's something so powerful about praising God together with others in a setting like this. I'm thankful that I was able to lead and sing this week…. and I STILL have some of my voice left! If you've heard my voice story, you'll know that that is a miracle! 
A Surprise sunrise anniversary shoot for Casey and Kristin Peddicord!! ;) I'll share more about that next week! 
AMAZING weather!! 75 degrees?! That's what I'm talking about!!
Love seeing Michael use his administrative gifts again this year! He was Jody's right hand man and planned small groups, Battle of the Sexes, 5Min Marriage and ran slides for worship and made everything happen smoothly.
Ohh these two! So funny!
Hilarious! 
And then we blindfolded our husbands…
And they walked through the woods like this….
This right image cracks. me. up….. Jordan is literally walking in the wrong direction…. into the middle of the road. haha
Bucket team building time!
oops!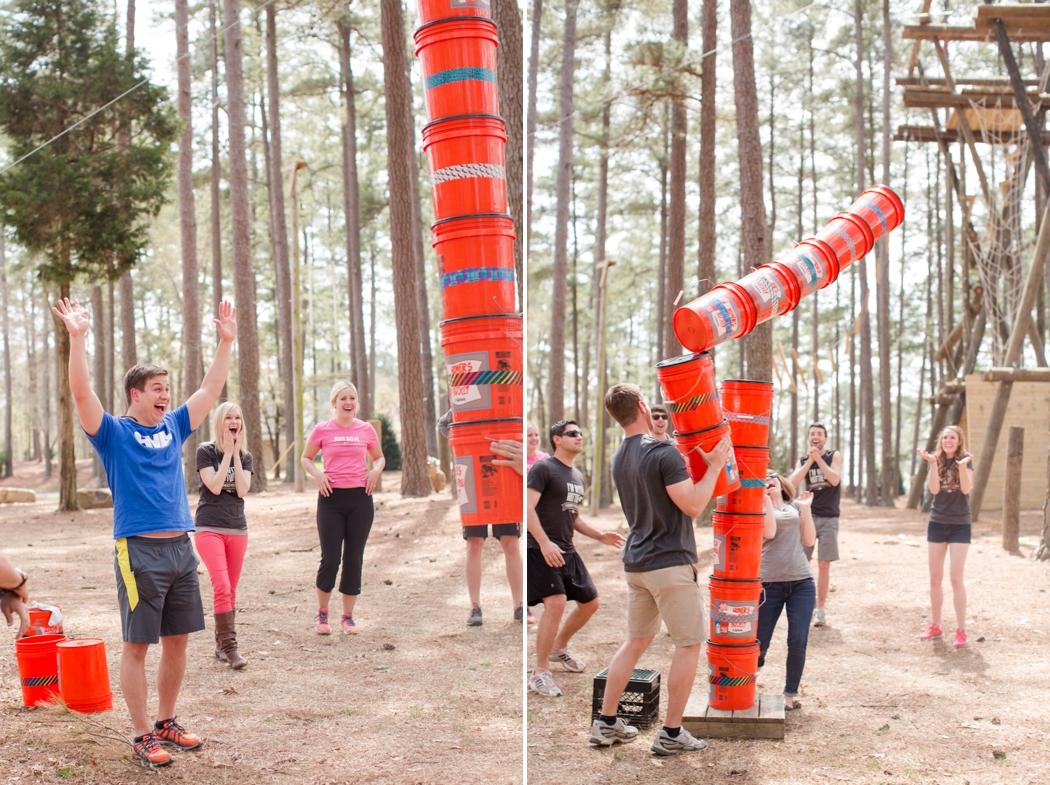 Best team ever!
The Mishes…. love them!
And then this happened!
ha!!! Balancing act.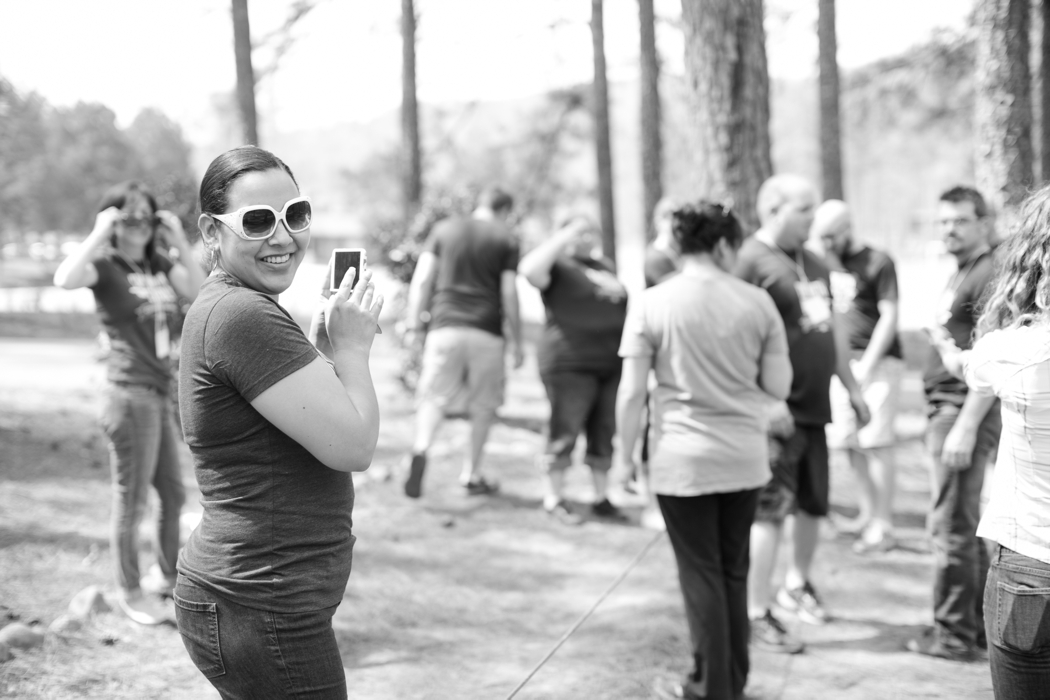 Love these two!
Instas from our time in GA!!