The day started at the historic Lenox Hotel right beside the Boston Public Library. We had access to the roopftop for photos but in order to be high enough to be able to see the  skyline, Dan and Melanie had to stand on a rickety old piece of wood. It was windy and blustery and slightly terrifying to stand on the edge of tall hotel rooftop but they did it JUST long enough for me to capture one of my favorite portraits of the day!! (You'll see it when you start to scroll!) Not only did they risk their lives on the rooftop (I'm exaggerating, it wasn't that bad but it was risky!), they also bared the freezing cold temps to make sure we made the MOST of all of the daylight that we had!  I'm just so proud of them! They didn't complain and they remained joyful and excited. I mean, this day had been in the making for a DECADE! They had so much to stay excited about despite the cold!!
Surrounded by their family and friends in a dark, romantic room of the library, they pledged to be each other's person for the rest of their life. Their ceremony took place at 7pm and had such a different feel than other ceremonies that take place in the afternoon hours in the daylight. I loved the warm, romantic tone.  Their officiant had a voice that could easily be used for narration for an epic movie. In his deep, rich voice, he challenged Melanie and Dan to remember how powerful and special this day was.  It's the beginning of their new life together as their own family. The only thing that could have made it even more special is if their pup, Ghost, was in attendance! But he was there in ice sculpture form at the reception!!! How amazing is that!?
Overall, we love this sweet couple and we love this family. I can't explain how much of an honor it is to be asked back to photograph  another Webster sister's wedding!! Melissa and Aaron, thank you for inviting us into your life many many years ago. Dan and Melanie, thank you for trusting  us with your  gorgeous Boston wedding!! Enjoy my favorites from your day and enjoy SINGAPORE!!!
Lila stole the SHOW! I will not apologize for all of these pictures of her!
Loved  her asymmetrical neckline!
This is it! The rooftop shot!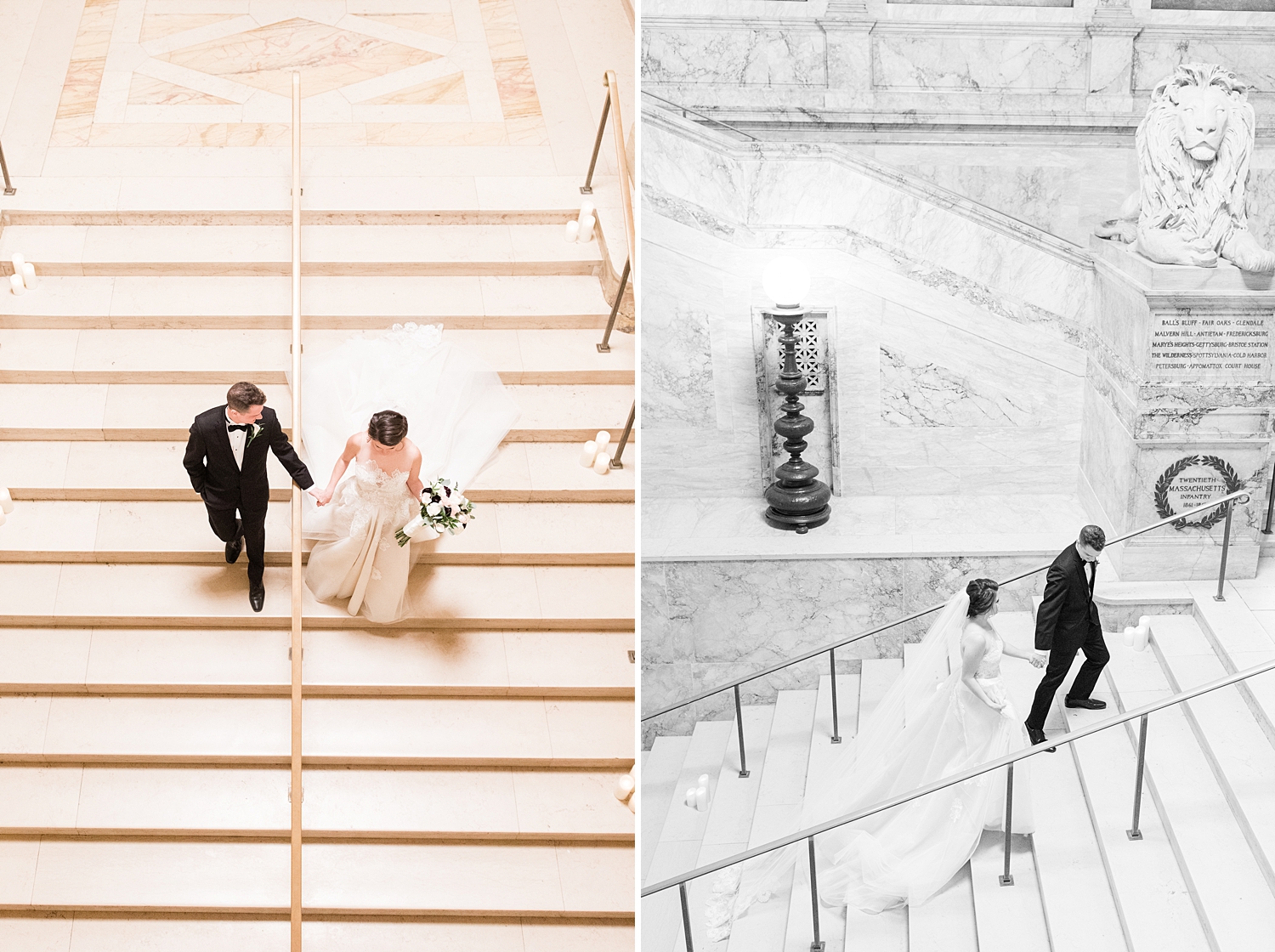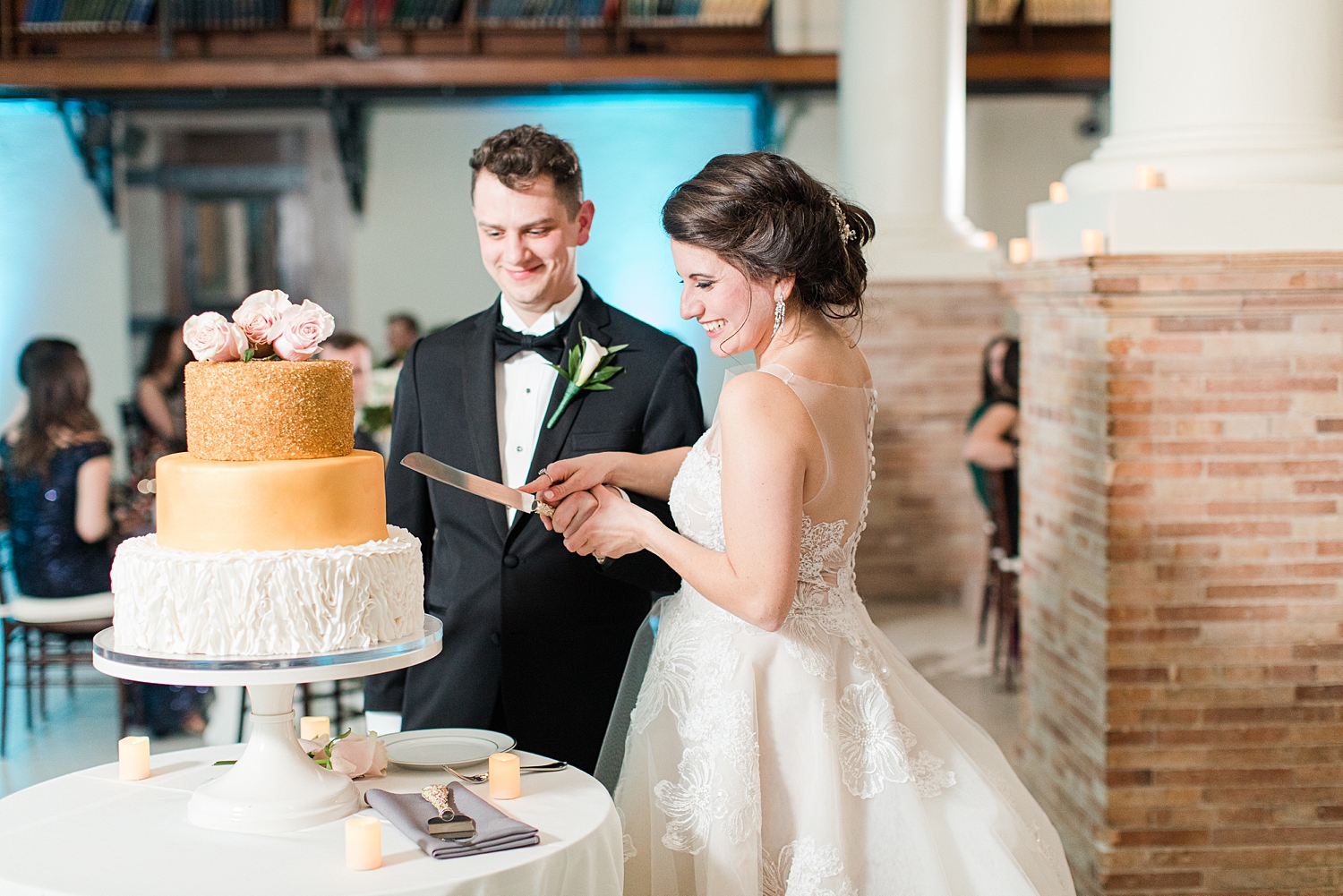 Ceremony + Reception Venue | Boston Public Library
Dress Designer | Ines di Santo
Dress Store | L'élite Boston 
Florist | Studio One Twenty Three West 
Wedding Planner | The Catered Affair
Hair + Make Up | Charlotte & Company 
DJ | All That Events 
Cake | The Catered Affair
Catering | The Catered Affair
Bridesmaids Dresses Designer | Amsale
Bridesmaids Dresses Store | L'élite Bridesmaid
Grooms + Groomsmen Attire | Men's Warehouse 
Invitations | Minted Weddings 
Design | Haley Tyson
View Melanie + Dan's Engagement Session HERE!