and so crazy months like these are possible for us. They don't drain us and they don't leave us burnt out. If anything, it's inspiring! However, with all of the traveling that is happening these days, we have neglected the "Behind the Scenes" blog post from our Australian workshop!! I can't believe it's been a MONTH! It's been a full month since we met the most amazing group of photographers in the quaint city of Adelaide in South Australia! We arrived to our rental house and immediately realized that it was a bit on the stark, modern side! It's a good style if you're going for the "Clean and Sterile" feel! So Michael and I left and went to buy groceries and flowers to make it feel a little more welcoming! Besides the white walls, floors, and furniture, it was the PERFECT beach house for a home-based workshop!! We are SO thankful that we rented this space instead of a conference room somewhere. One of the best decisions we have ever made with our workshops was to move them into our home!!! So why not do that same thing in Australia?! Matt and Katie, an incredible Australian husband/wife team, gave us so much advice about the workshop and we're so thankful they encouraged us to rent a home! Definitely look them up!! :)
So we arrived to Adelaide after a few days in Sydney and we went straight to the house. We traveled in on a stormy day and so the wind was ridiculously strong and I worried that the styled shoot wasn't going to be able to happen outdoors. However, by morning, the skies had cleared and it was perfectly sunny! The winds had died down and it was day one of our very first international Workshop Experience! WOOHOO!! Our attendees showed up in the morning and within the first few minutes of meeting them, I knew it was going to be an amazing group!! I could have listened to their accents forever! We were so blessed with such an incredible group of photographers from ALL OVER Australia! They were excited, eager to learn, grateful, patient and genuinely happy to be together and to have new friends in the industry! I can't wait for you to meet them via some behind the scenes images!!! Enjoy!!
If you know me, you know that purple is not my color… not even close. However, this was all that Michael could find in Adelaide supermarkets in the dead of winter! :)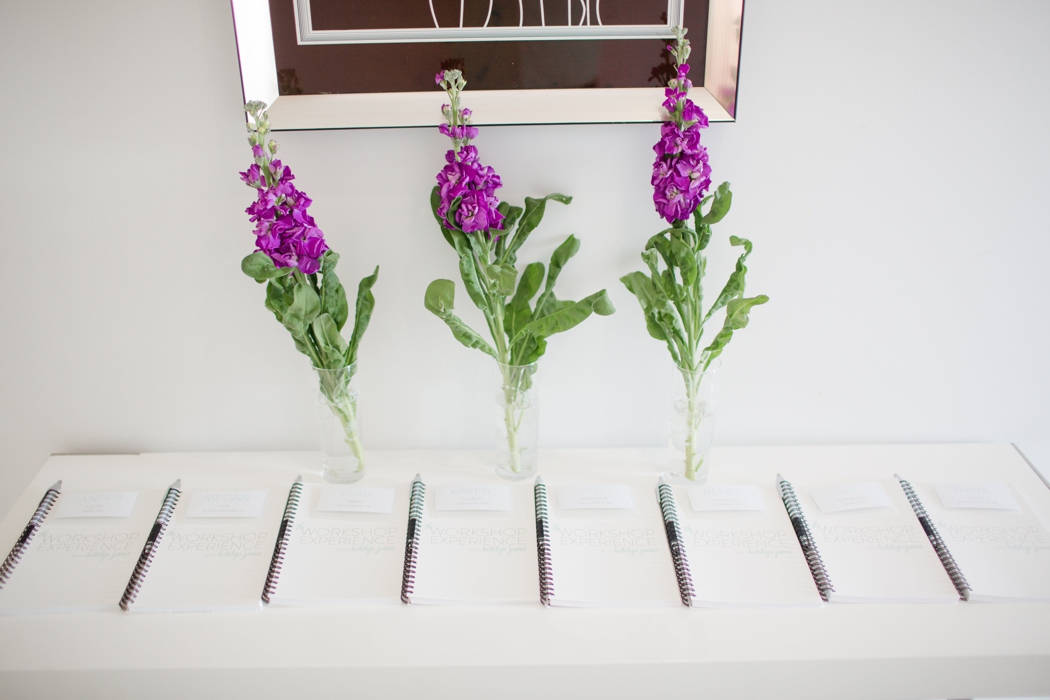 "Tea" is a big deal to the Aussies… they couldn't believe we didn't even own a "kettle" back home! :)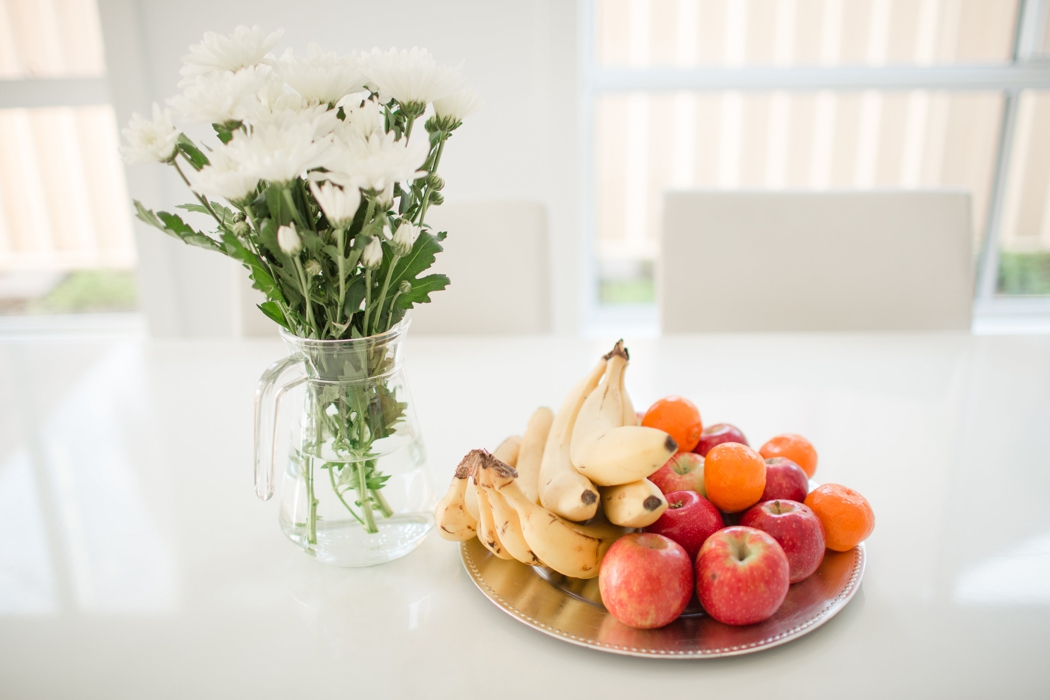 We started in a smaller room downstairs while the styled shoot was being setup upstairs on the porch! 
We had to find a house with a rain plan and this porch was perfect! It wasn't raining but the light was so awesome that it was the best place to start the shoot!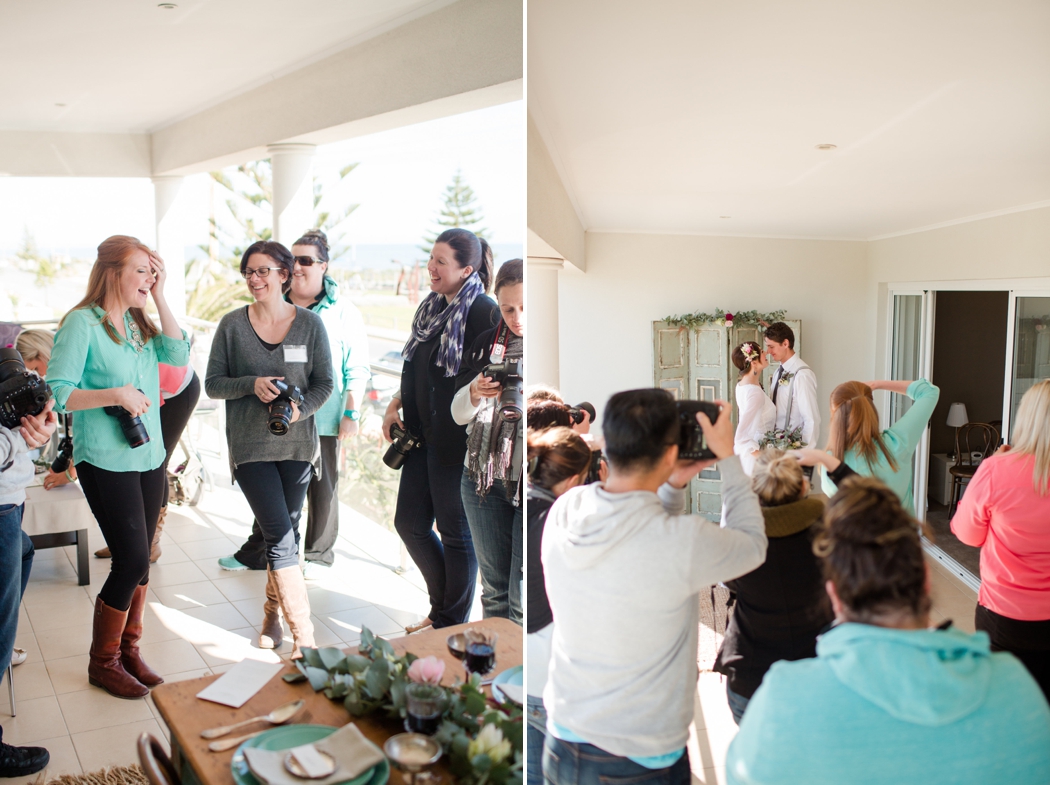 Then we shot in broad daylight… but it worked! Sand is a GREAT natural reflector!!
We love these people so much!!!!!!!
Love this!
I looked so confused!
Annnnd I don't know what I'm doing here. 
Ryan, you've been caught! 
And this is when we started breaking the law… whoops. The "Junes" are not supposed to be walked on!
Love these from Ryan Abbas! 
Again, reflective sand did wonders! 
Our sweet models!!!
This girl!! GAH! She was an answered prayer! I needed a stylist so badly…. and not just any stylist, I needed someone who thought like me and who would take this shoot and make it HAPPEN! I needed someone who was reliable, motivated, creative and willing to try new things… and Gabrielle was that girl!! She styled the shoot and helped
Renee
and I finish sourcing vendors. She organized the rentals, the florals, the inspiration board, the calligraphy, etc, etc. She was amazing and I'm so thankful I found her! Michael and I now have a sweet new friend in Adelaide and we just adore her!!!!
Gabrielle
I can't thank you enough! So excited to see all of your hard work on
SMP!! 
Hannah
provided our beautiful florals!!! 
Getting our groom ready!!
Can we just talk about how amazing the bride's hair is?!!!
Day two! 
By far my favorite time together… dinner time! Michael and I were raised with an emphasis on the importance of "family dinner"… it's a powerful thing! Sharing a meal together around the table is something we love doing at all of our workshops…. even workshops on the other side of the world! :)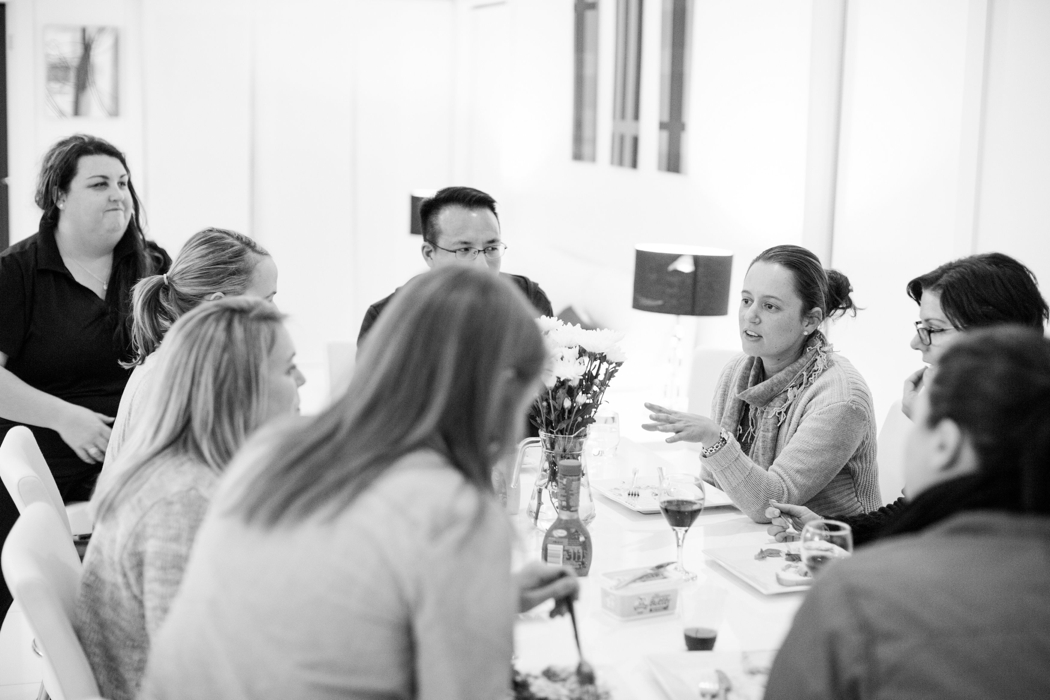 I'm not sure how we ate anything when we were laughing the whole time!!
We cannot WAIT to share the styled shoot images once they are featured!!! Believe me, they are worth the wait! :)