The only way people like Michael and I can have a puppy is because we have amazing parents who are always willing to watch him. We drop him off on wedding days, when we leave for vacations, when we're going to a conference and when we're just going to stay with friends for the weekend. Not only are our parents willing to keep him, they are eager to! They love him!! And we're SO THANKFUL!!! My mom not only puppy-sits, she GROOMS him too! What a lifesaver! After talking with some friends who want a puppy but don't have built in puppy-sitters close by, I've realized just how blessed we are by our parents. We have SO many things to be thankful for… but today I'm focusing on our families and how they continually love and serve us by taking care our little Bokeh boy!!
Thank you Momma, Daddy, Mike and Bobbi for always being willing to keep Bokeh at a moments notice!! There is no way we could do what we do without all of you!!!! We love you!!
We actually celebrated Thanksgiving yesterday with both of our families! We have it so easy when it comes to the holidays!!! :)
Despite his face….Bokeh boy really does love his grandma. He's very attached! 
My sister is the chef of the family! Best turkey we've ever had!!
I have to say, I actually helped with this pie!! Believe it or not!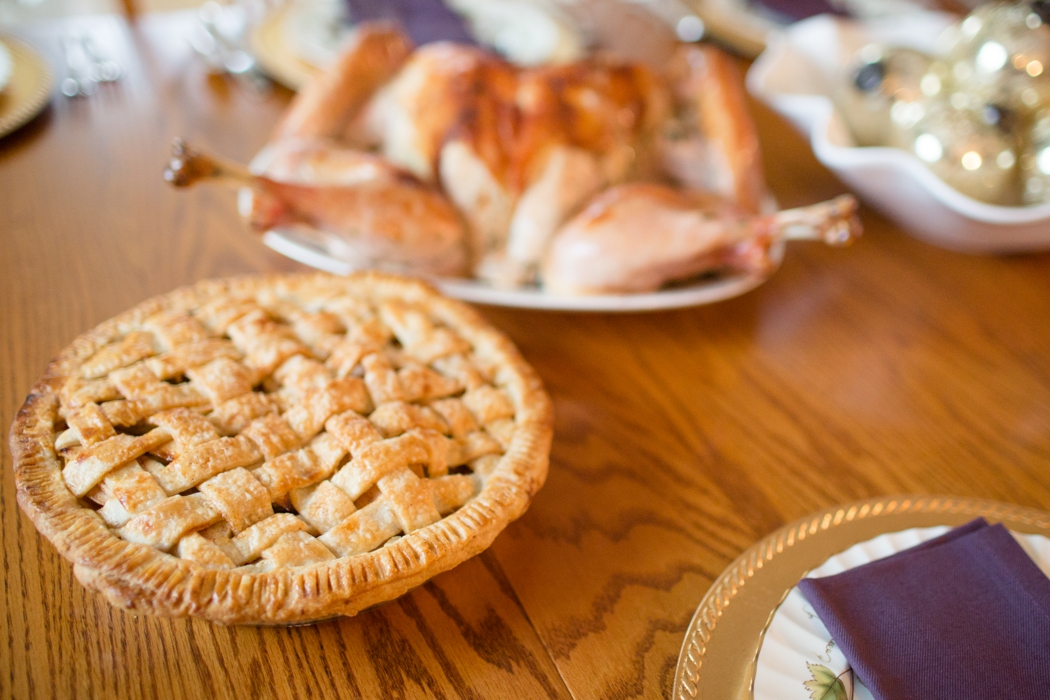 The family pups! 
Brother and sister! Bokeh boy looks huge!
Michael and his sister Sarah! 
She loves Molly girl:)
Ha! Nap time!