We honestly prayed for wisdom about what to do about the trip. The night before we were supposed to fly out was the night that Evy slept through the night again and so we decided to go for it! Whew! What a risk!!!
Buddy and Jill mentioned going to Scotland with their families over a year and a 1/2 ago and we knew we wanted to go!! We love traveling with them and we've done so many trips with them in the past. However, this year was different because we BOTH have babies now! So that 11 hour layover in JFK? Well, we just stuck together and made it work! All things considered, the babies were angels! Seriously. They both MAYBE cried twice on both flights and were so sweet during our time in Scotland! We were proud parents!!!
So who went on this trip? A whole bunch of people! Some people came and joined us late but there was a core group of us that were together from the beginning and that was us, Buddy, Jill, Knox, Buddy's dad, stepmom and step-brother, Buddy's Aunt Bonnie, Uncle Jim, Cousin Jane and Uncle Steven. And Jill's mom and dad were with us of course! Jill's mom was born and raised in Scotland and so once we got over there, we got to meet all of Jill's extended Scottish family! Then our friends from college (Dave and his wife Grace) joined us! A few days later John and Kaylie (Buddy's brother and wife!) joined us and so did our sweet friends Anna and Ryan!! What a crew, right?! It was so much fun!
Jill planned the whole thing and we stayed at the most epic old mansion in Ardgour (the tiny town where Jill's mom grew up!). This house…. oh my gosh. It was a work in progress but the fact that it wasn't perfect was actually pretty cool. The toilets were old fashioned, the floors slanted a little, there was still original molding and paintings on the walls. It was so impressive!! When we pulled up, it didn't even seem REAL! We loved "playing house" there for the week! Everyone had plenty of space and we loved our hangout time in the upstairs living room every night (when the babies cooperated for bed time!).
So what did we do and where did we go?! We went to Oban, Isle of Mull, Iona, stayed in Ardgour, visited Fort William, Glencoe and so many other cute towns. We ate amazing food (Seriously… probably the best we've ever had in Europe!) and we went to some "Highland Games" and felt like we were locals! We joined in on the Friday night "Kaylee" and took long drives to see the prettiest views!!!!
So what's the consensus on Scotland? It wins the award for the most impressive and jaw-dropping scenery! We've been to a lot of different beautiful places around the world and I've never seen so many stunning views over and over and OVER again! We LOVED it and we'd love to go back one day!!!! Enjoy our trip in pictures!
Ps. If you're wondering how it went traveling with two babies… here's a little blog post for you!  
ALSO… we have a video!!!! Jill made it! I can't take ANY credit for it!!! She's amazing! She makes it on her phone as we go and I'm so thankful for these sweet memories!!: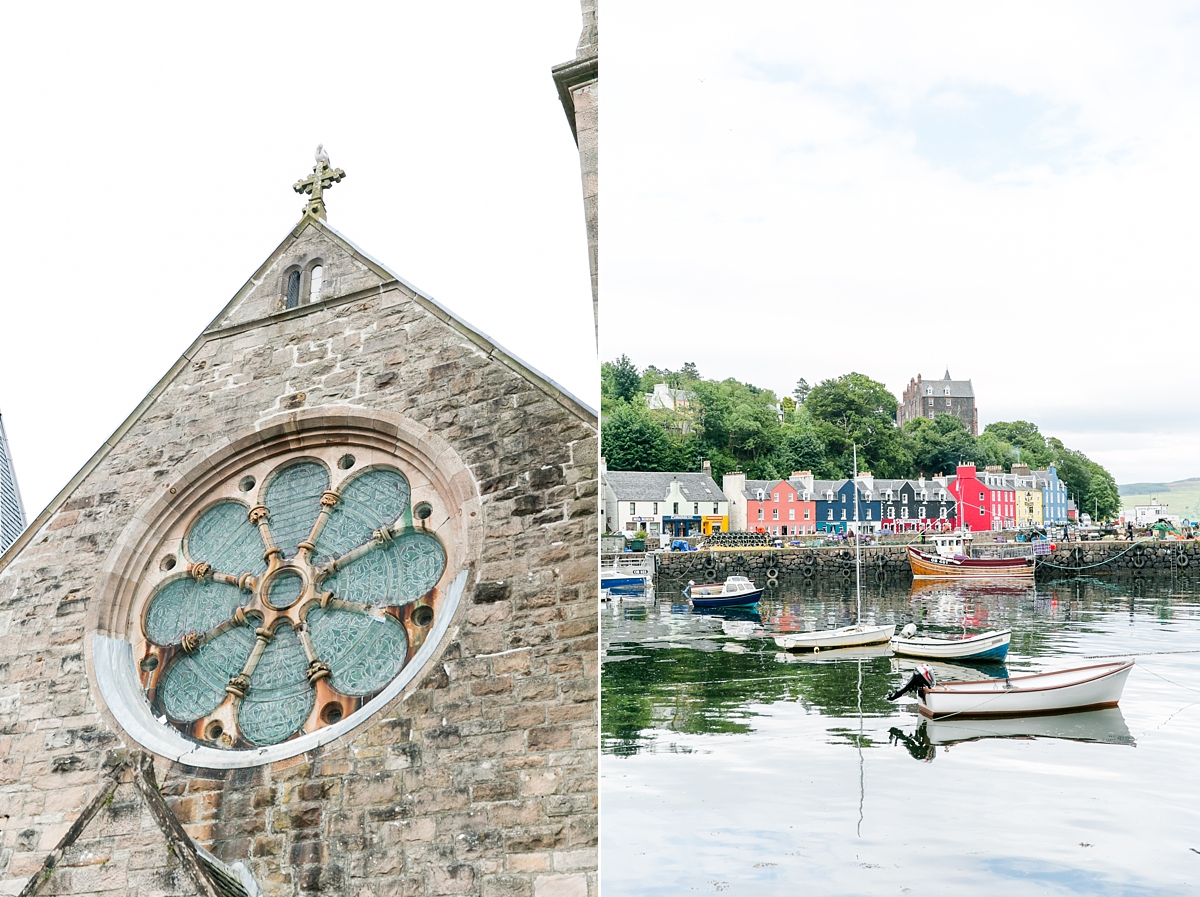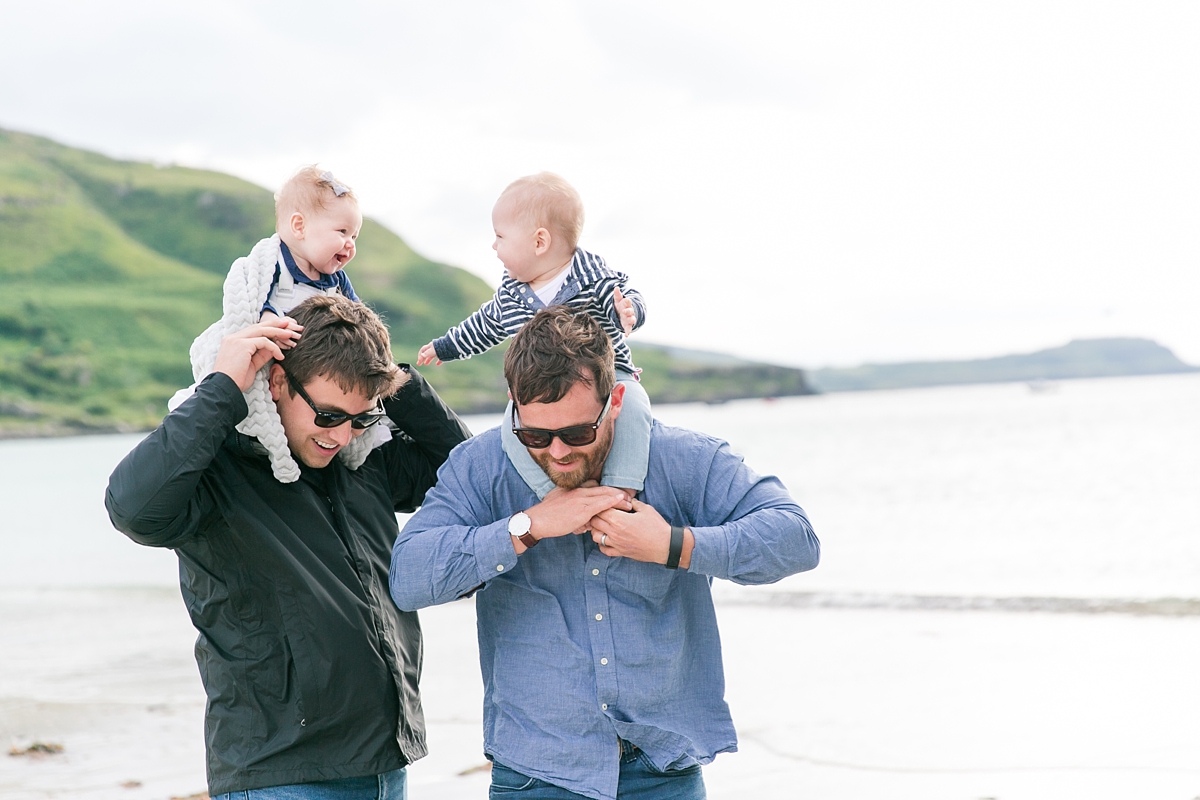 Just to avoid some emails… her arms were swaddled… it was freezing. She's also in a hip brace… she literally CAN'T move the blanket! haha
It doesn't even look real!
Oh this beautiful Abbey…. we'll never forget it. This is where Evy threw up all over the floor and we had to ask a nun to clean it up. OH my gosh.
Jill does video… I do the pictures. It's a great trade-off!!!!
Jill's family reunion!!! That we crashed! :) But seriously… you know you're good friends with someone when you go on vacation with like half of their family!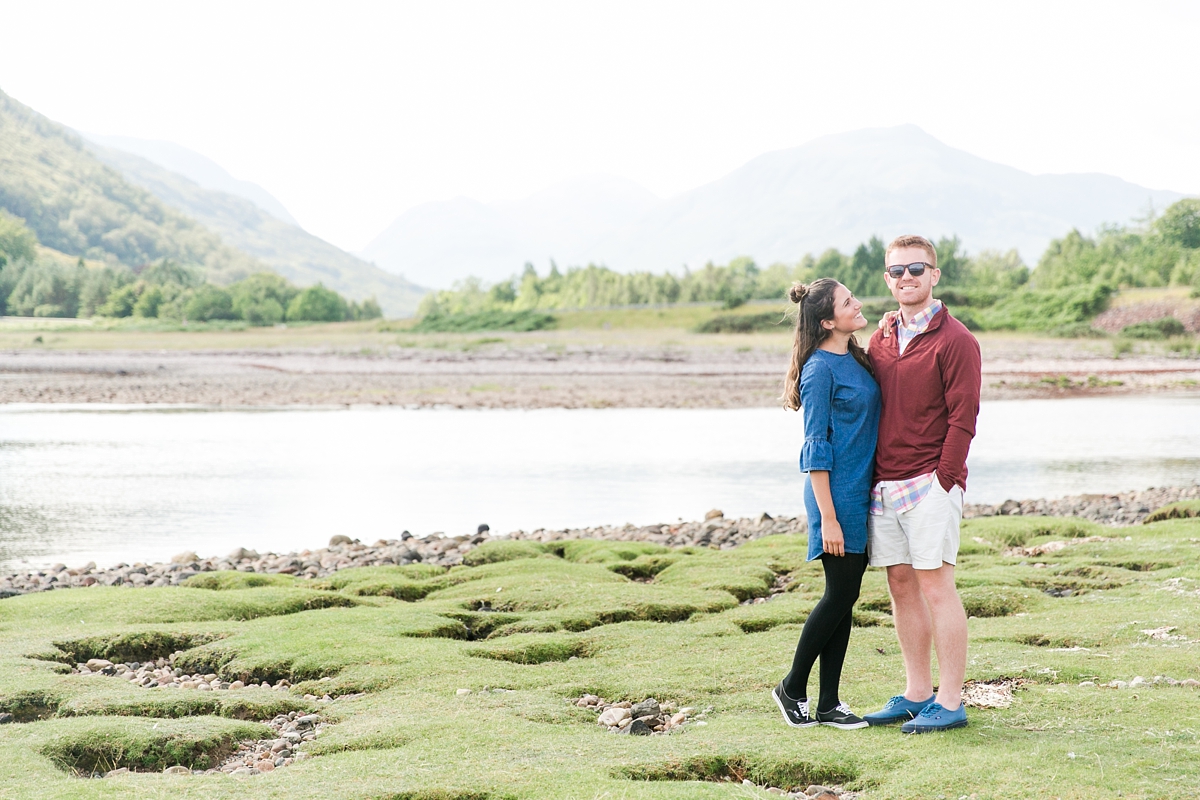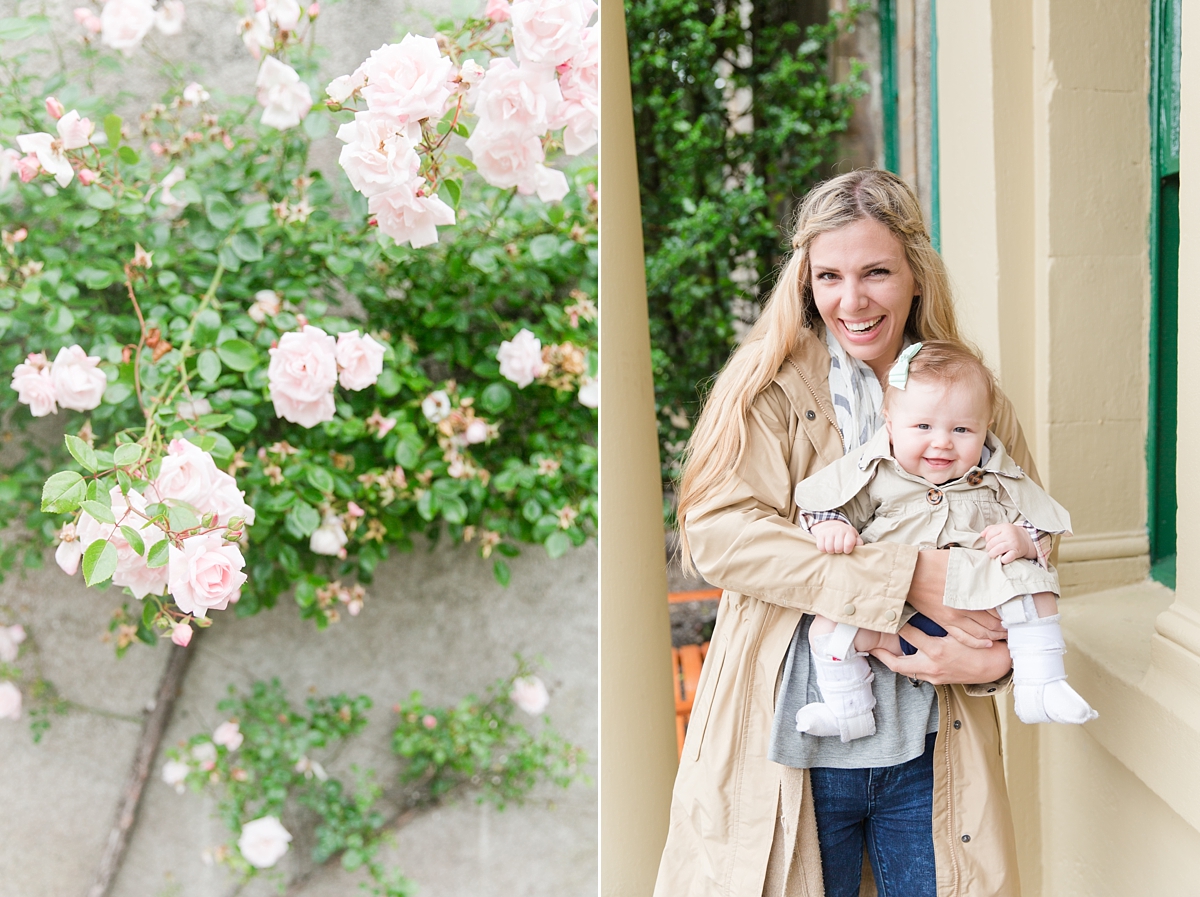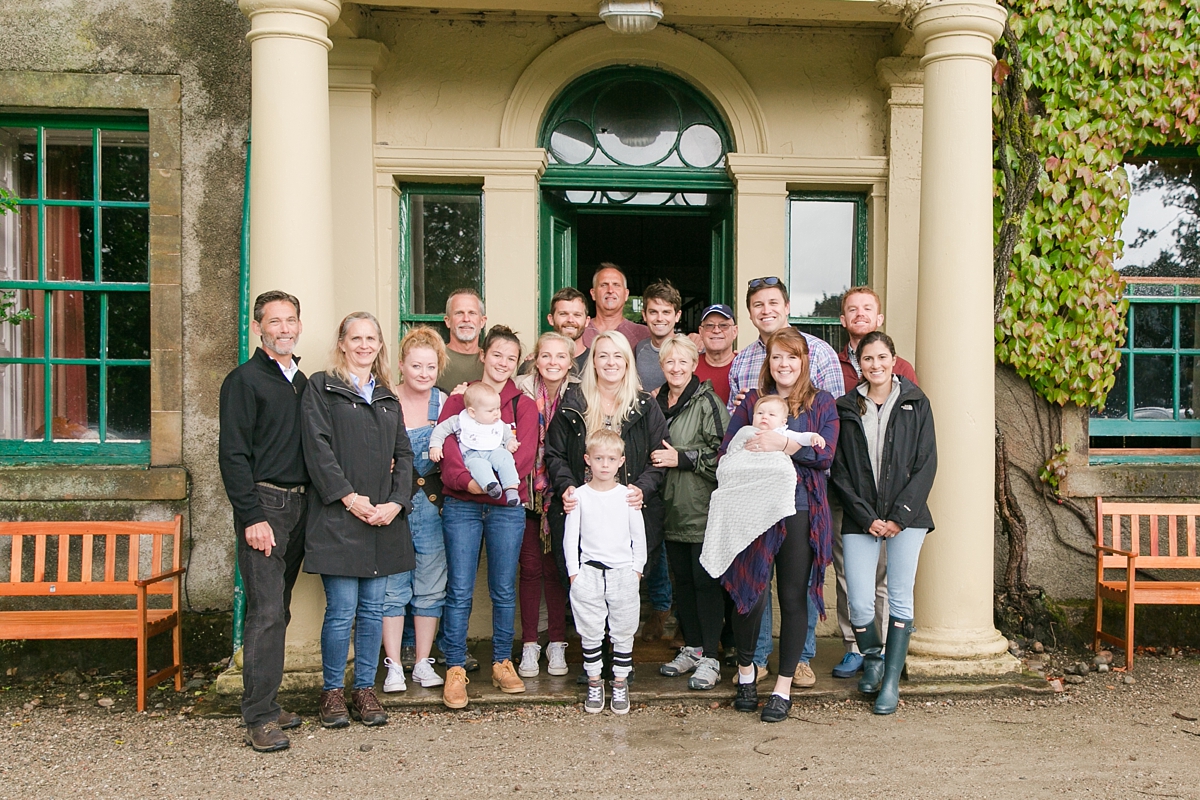 We flew to NYC and stayed one day in Brooklyn!
Why not end with a cute baby face! We love you Knox!
Oh and Ps….. get excited because I have portraits to share from Scotland too!! And they are GORGEOUS!! Look at these sneak peeks!