While I may not be able to capture everything cute and fun that is happening with my big camera these days, I still bring it out here and there when it feels right. I really enjoy capturing my children in the season of life that we're in right now. I can already look back on our past family albums and enjoy the in between "life moments" that make up our current reality as a young family right now. It's the unprompted, unposed, un-curated pictures that end up being my absolutely favorites!!!
This blog post isn't just of Rhett's sweet face, it's a visual documentation of what our overall life looked like his first month!! I think when I look back at the past four weeks, I think about how fast they have flow by! It seems like we just came home from the hospital a few days ago but here we are with three kids!! It's been challenging, but more than that, it's been so much fun. I love seeing Evy and Graham love on their new brother and want to see him every single morning. There are so many things that I want to remember from this first month as a family of 5 so here we go! :
THINGS I WANT TO REMEMBER:
Graham calls Rhett "Blue Baby"…. I guess because he always wears blue outfits?!
When Rhett cries, Graham says "Oh no! Baby DIE!"
Rhett had his tongue tie clipped at almost a week old
Graham punctured the back of his throat with a ribbon twirler and had to go to the doctor the same day as Rhett's checkup! Whew!
Evy fell and busted out two teeth on a playground….. yikes. It felt like one thing after another kept happening!
Rhett loves to sleep but isn't always motivated to eat!
He is taking bottles with pumped milk during the day and nursing at night. This helps him avoid the bubbles and he can down a 4-5oz bottle! That's a lot for a 4 week old!
The adults in the house (Emy and Joe were still living with us!) all got Covid. What are the chances?! Thankfully it was super mild!
Rhett's little smile is the best thing in the world!
We celebrated not one but TWO Malizia kids birthdays during Rhett's first month! (Micah and Harper!)
Rhett sleeps super well… sometimes he'll do 6-8 hour stretches!
He loves the "milkies", looking at anything with contrast, watching the moving kitchen pendant lights and snuggling!
He spits up a little bit… like Graham AND Evy did. Oh boy.
Christmas eve with a three day old!!!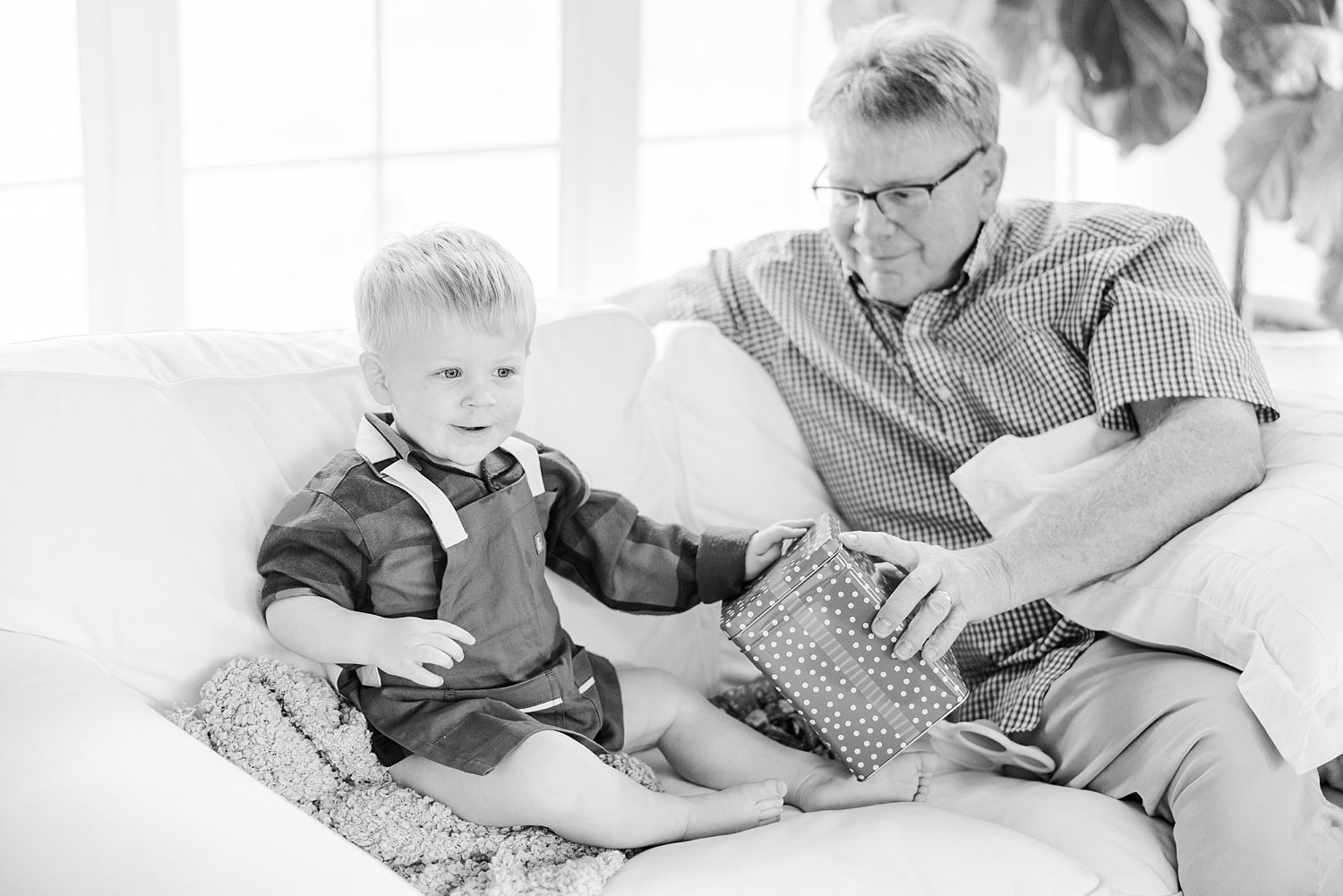 It was the year of the trampoline!!!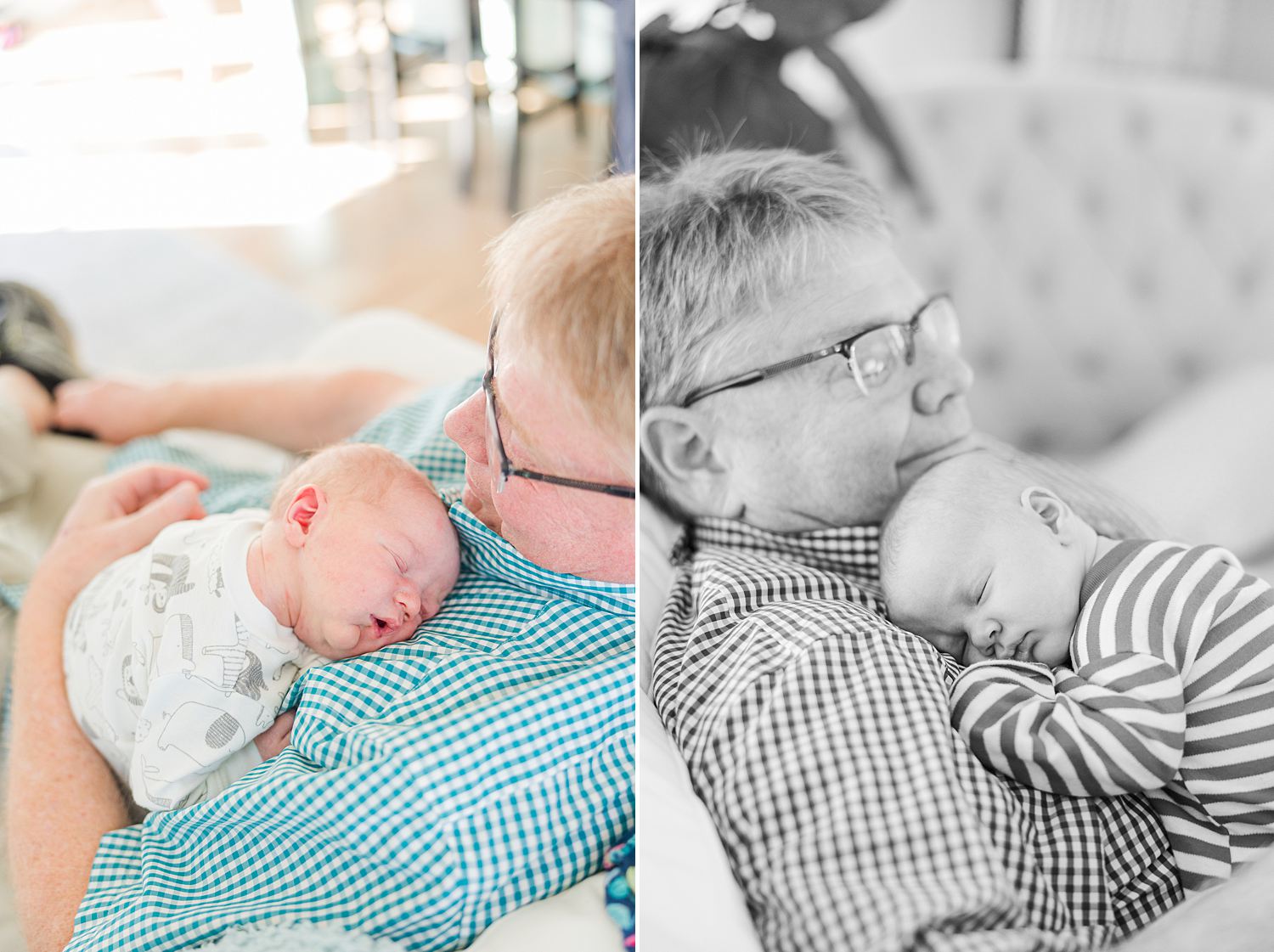 The Christmas Eve Christmas story with Grandaddy!
Corey and Momo meet Rhett!!!
Oh Harper!!!
The whole crew! 
The sweetest! 
I take pictures with my real camera for the 2% chance that I capture images like this…. I love this! 
Micah's birthday!!! 
Momo's parents (Greg and Donna!) got to meet the babies!
This is such a GRAHAM photo! 
Please notice Evy dancing in the background…. 
I cherish these photos of Evy before her accident and she lost her teeth!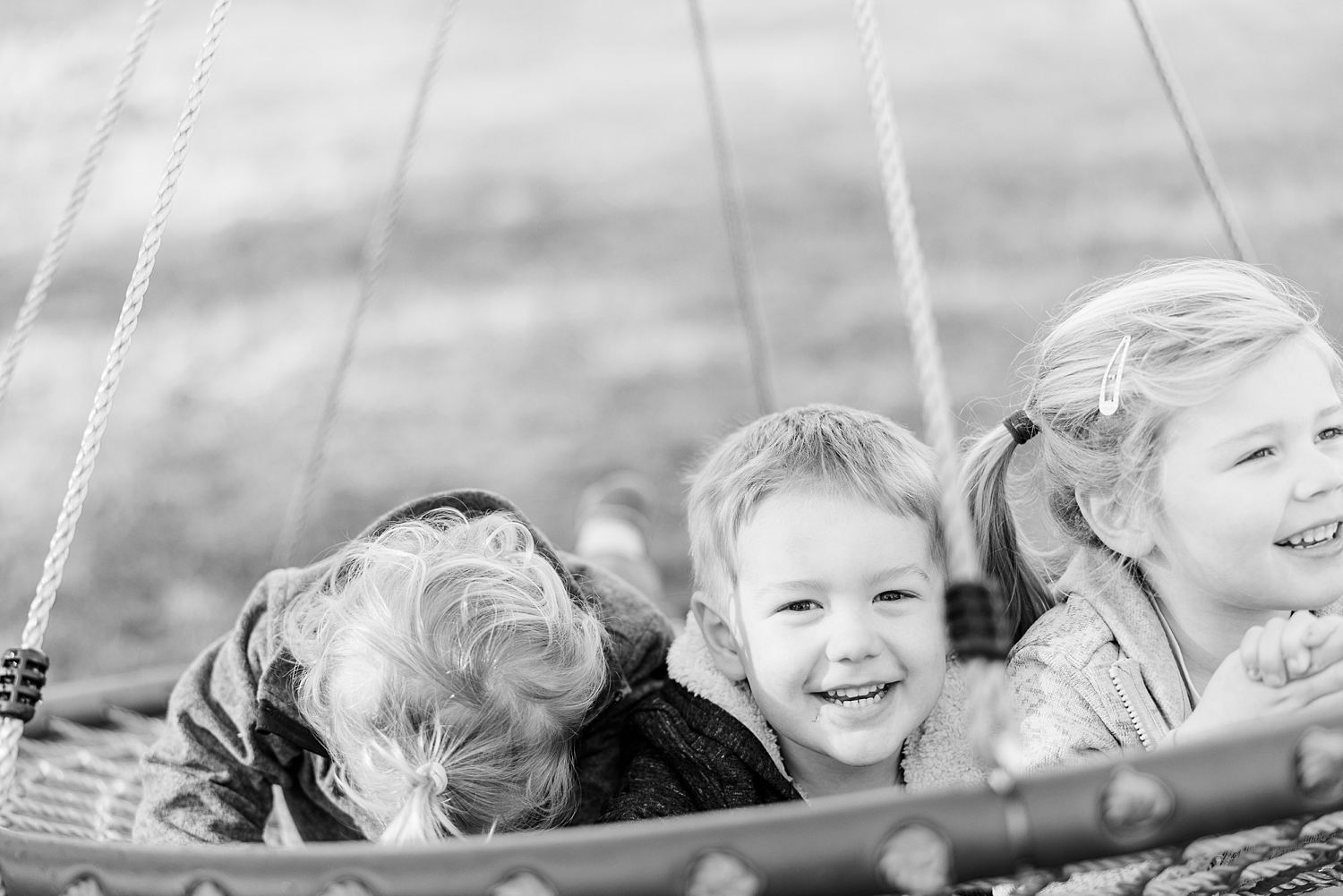 Favorite picture of 2021 so far! 
Fake sleeping! 
Please don't miss that Graham "shirt pull" by Dada. We can't trust him! He just loves Rhett a little too intensely!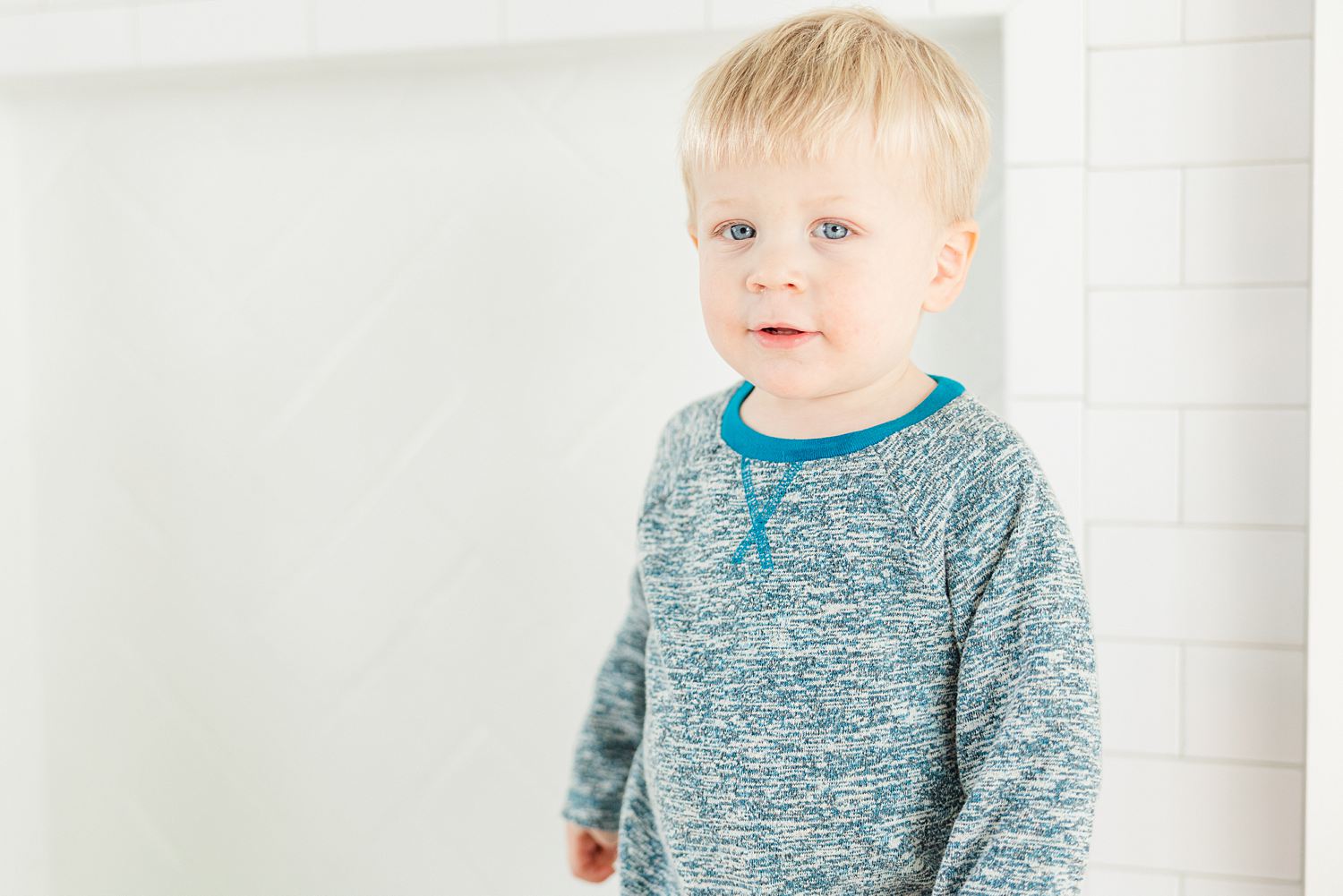 Our sweet blue-eyed boy!
Rhett's face! So unsure!!!
Annnnnd he got licked. ha! Now we know why he looked so worried!
Oh my sweet girl…. you had such a rough week. You busted out two teeth on a playground accident at the Lake House and I think I cried almost as much as you did.
Evy took this!
Thank goodness for our Mimi!
Merry Christmas to Dada!
First bath!!!! And I had so many wonderful/wild helpers!
The look on his face says it all!! She really wanted to help!
Brothers. I didn't grow up witnessing this dynamic in our own family but I've heard it's sweet!
Rhett you are such a precious little nugget!
I found her "reading" to him!
This was the night we drove down to Virginia Beach for 1.5 hours of a gender reveal for Corey and Morgan with all six kids and we would do it again in a heartbeat! Such a special night!!!
Harper turned TWO!!! k
I just can't get over his sweet face!!