… yes, our cozy baby house that's the size of an apartment. ha! Lets just say, we're going to get close. We're so honored to be a part of this community and I'm excited to just share life and catch up with some of our fellow SHARE group members from around the area!!  So while I'm typing this, Michael is vacuuming and Bokeh is snuggling with Andrew Barlow…. what better way to start the day. haha I'm off to finish emails and put away laundry!!! Exciting right? :) Have a fabulous weekend! If you're on the east coast, enjoy our little taste of snow before it melts!!!
I just have to thank the amazing vendors and editors that have featured my work recently! They deserve a shout out because they didn't have to select my work. There are thousands of amazing weddings happening ALL OVER the world every weekend and yet some of my weddings were featured and I'm honored. So honored.
Huge thanks to Green Wedding Shoes for the recent feature!! This aqua and teal wedding shoot was the styled shoot associated with my last workshop!!
A big thanks to the absolutely incredible ladies at Southern Weddings for not only featuring Sara's veil on their blog but ALSO showing off a shot from Lisa & Brandon's wedding in their amazing v5 anniversary issue!!! ah!! ALSO, I'm THRILLED to announce that I was selected to be a SW Blue Ribbon Vendor!!!!
Check out my Blue Ribbon Vendor listing HERE!
 Thank you thank you thank you to Grey Likes Weddings, an AMAZING wedding blog that I adore, for featuring Drew + Carter's gorgeous Rustic VA wedding!!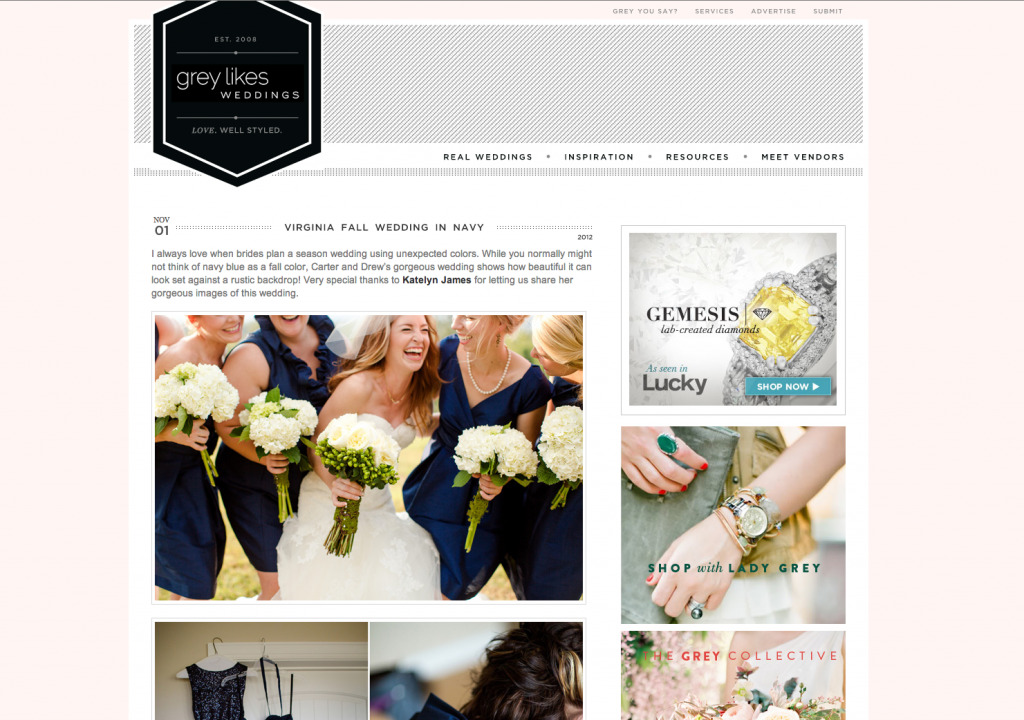 LOVED seeing John and Colleen's wedding in the most recent issue of The Knot, VA,MD, DC!
CHIC Magazine used some of Mandy and Josh's wedding images!
My office made the HOUSE of TURQUOISE TOP TEN list!!
HUGE thanks to the Wedding Channel for showing off Ryan and Shannon's wedding!!!
 Thanks to Borrowed and Bleu for featuring Patrick and Emilie's rustic bird themed wedding!!
Thanks to Borrowed Blue for featuring Austen and Brittnie's beautiful Kings Family Vineyard Wedding!
Every Last Detail showed off Leslie and Coleman's wedding!!
Love this doggie blog! The Daily Dog Tag featured Dustin and Britt's adorable eshoot with the pups!
East Coast Bride was sweet enough to show off Kathleen and Joe's beautiful Williamsburg wedding!
The sweet ladies at Heart Love Weddings did a TWO PART feature on Austin and Kristy's gorgeous  DIY Wedding!!!
The Charlottesville Wedding Blog loved Bob and Jessica's WV eshoot!!
Matt and Clare's wedding was featured in Lil Bit Magazine!!
Ryan and Shannon's wedding was also featured on Bridal Musings!!
Gardner and Lauren's wedding was featured also!!
Michael and Laura's amazing DIY wedding on "I love farm Weddings" 
Last but not LEAST at all… Liz and Tyler's bridemaid's dresses were featured on Kendra Scott's blog! WHAT?!!