I had heard of Palmetto Bluff before but had never driven through and so we decided to take a little detour. We drove down the longest street, covered in mossy trees with huge, curvy branches. I started saying that I would love to photograph someone just on the ROAD… and then we arrived to the quaint little town of Palmetto Bluff. It doesn't even look REAL! Everything is so perfectly southern with craftsmen characteristics. If there is anything that Michael and I learned from building a our craftsmen style house, it was that we LOVE and appreciate all of the little details of this type of architecture! Driving around Palmetto Bluff was so much fun and I creepily took pictures of everything I loved! Enjoy this little pre-party barge post and get excited for our cruise recap!!
Ps. If any bride wants to get married in Palmetto Bluff and needs me to shoot it… you just shoot me an email… I'll be there in a heartbeat!!! :)
Ha! I think I said "Hey guys!" and then just snapped. oops! They were much happier than they appear, I promise!!
Love this old church! 
The best travel buddies!
Our outfits couldn't have clashed more… oh well!
Gah! Look at this place! 
Our little Sorrento was PACKED! 
The story behind this rental car is lengthy… lets just say this… Hertz owes us big time!
So many cute homes!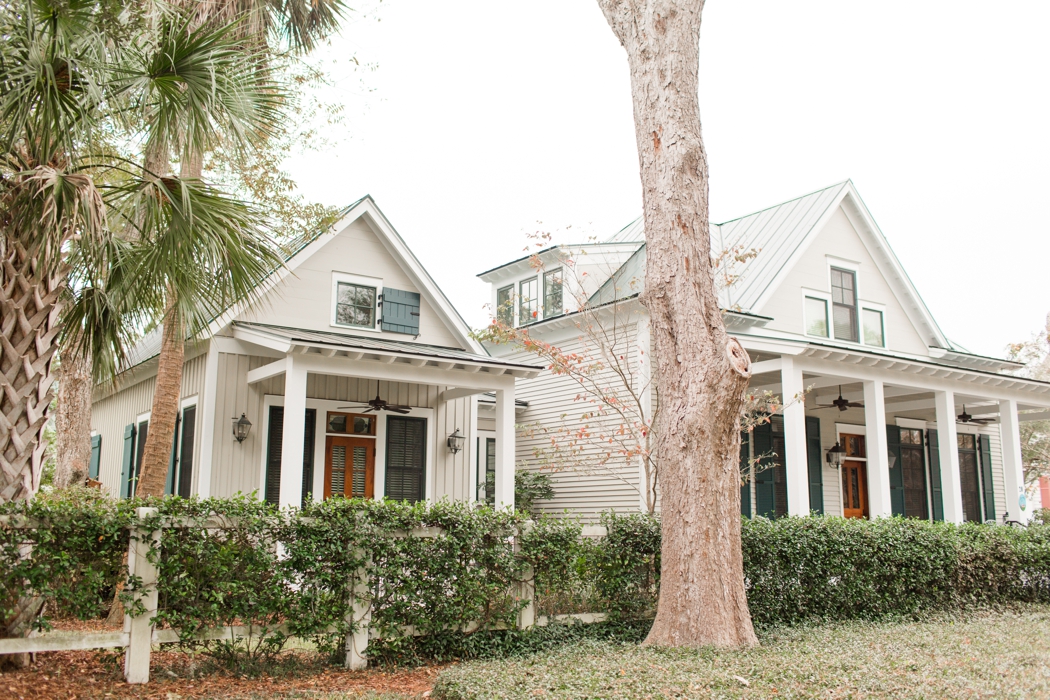 After driving around, we saw an "open house" sign! We took a tour of a model home and I was in HEAVEN!!!
Then we hit the road… made this pit stop and continued on our way!