He just couldn't stop saying how beautiful she was and she couldn't get a word out because she was holding back the tears. This was such a joyful moment!! After a few minutes of hugs, kisses and more hugs, Matt prayed with Samantha.  I can't think of a better way to begin their wedding day together!
Friends came in from all over to celebrate alongside of these two and it was quite the celebration! The weather was absolutely perfect and the day went off without a hitch…. and that's all thanks to Anna Burke Events! We couldn't have done this day alone and we're so thankful that Anna had everything under control.
I don't think Matt and Samantha ever stopped smiling over the course of last Saturday. Watching their joy automatically made me happy! Michael and are so honored that we were able to capture this amazing day. It's not officially wedding season and this was such a wonderful way to kickoff the season!! Enjoy some of my favorites!!
Sam's wedding dress has such a cool backstory! It was donated to her by
 Brides Across America
!  This is such an amazing organization that donates wedding gowns to military wives! 
LOVED these Kate Spades!
Stunning Sam!
You're such a classic beauty!! 
Love this!!
The time has come….
Such sweet moments!
He couldn't stop staring at her:) …. This is Michaels shot by the way. I've got to give credit where credit is due!
And then I took a risk and we shot these on the side of a highway… and they were worth it! 
FAVORITE!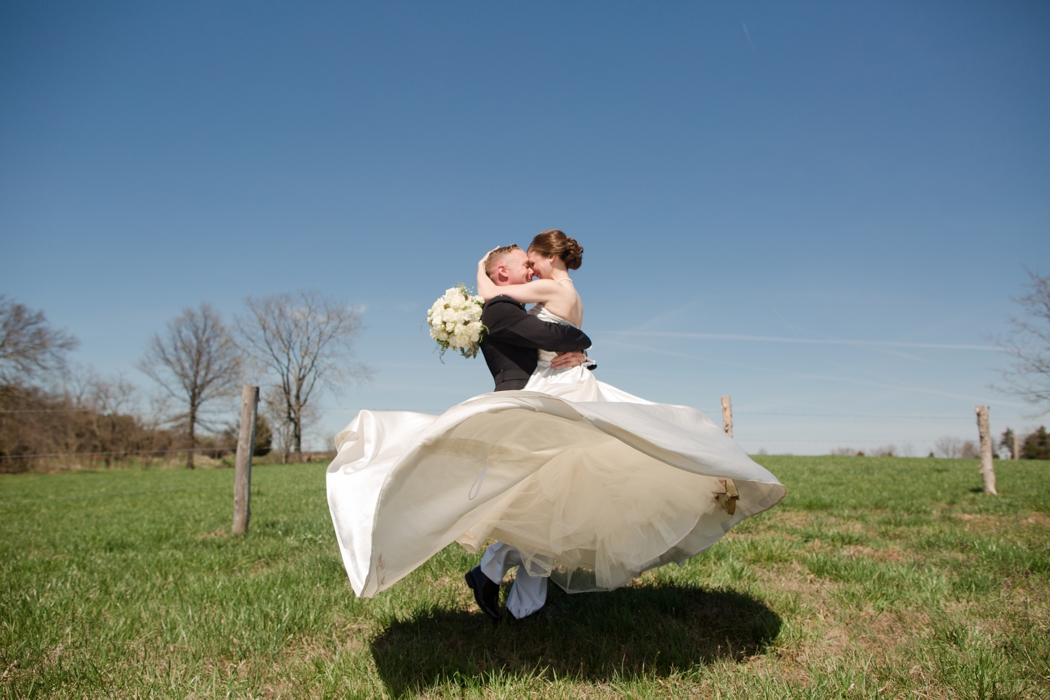 And this is Michael's angle…. I'm so proud!!! Love this!
Another Michael shot…. is it just me or is my husband pretty good at this? :)
Of course we had to find some blossoms! Thank goodness for well manicured neighborhoods! 
I love this! Such joy!!
Time to get this bridal party together!!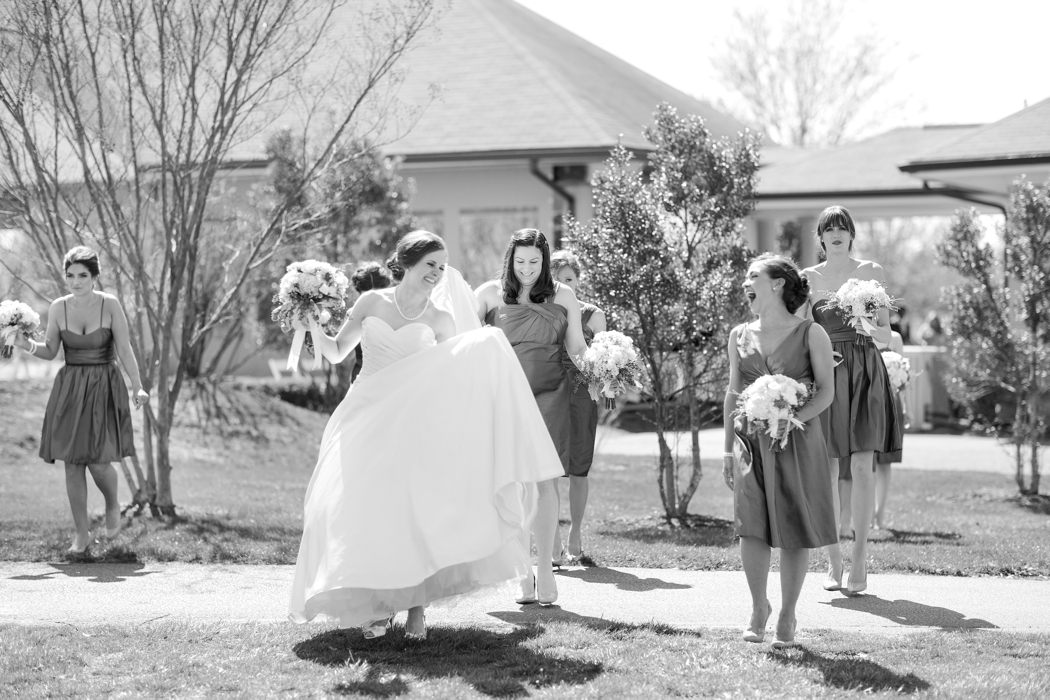 Wowsers! It was a full house!
Love this detail shot from Michael's point of view!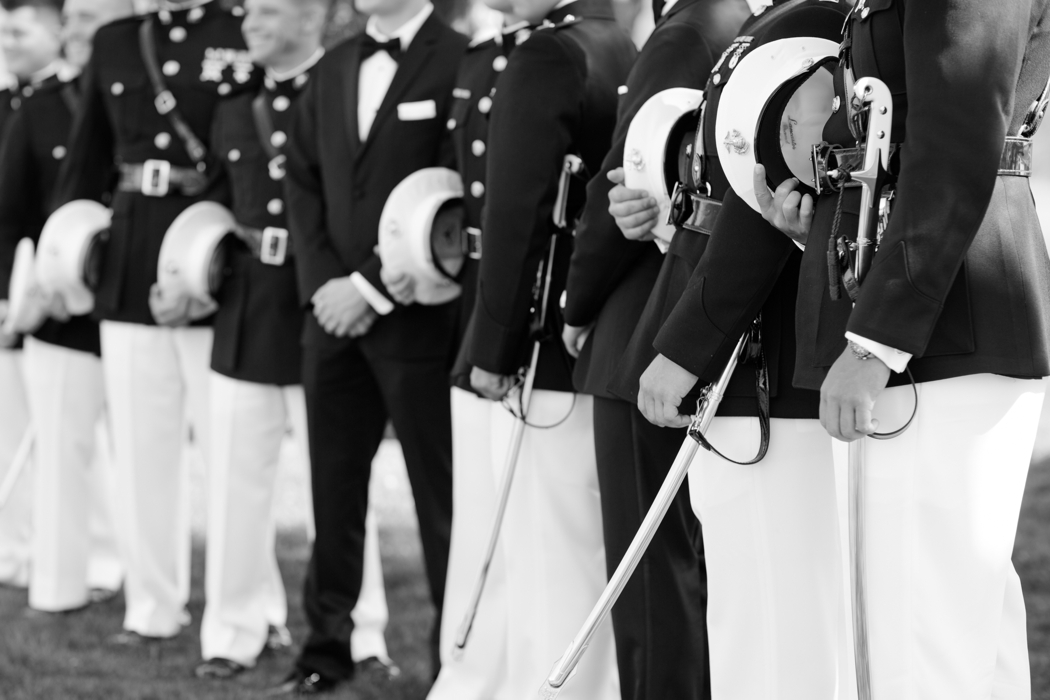 These "scream and shout" shots seem a little more intense when swords are involved! Ah!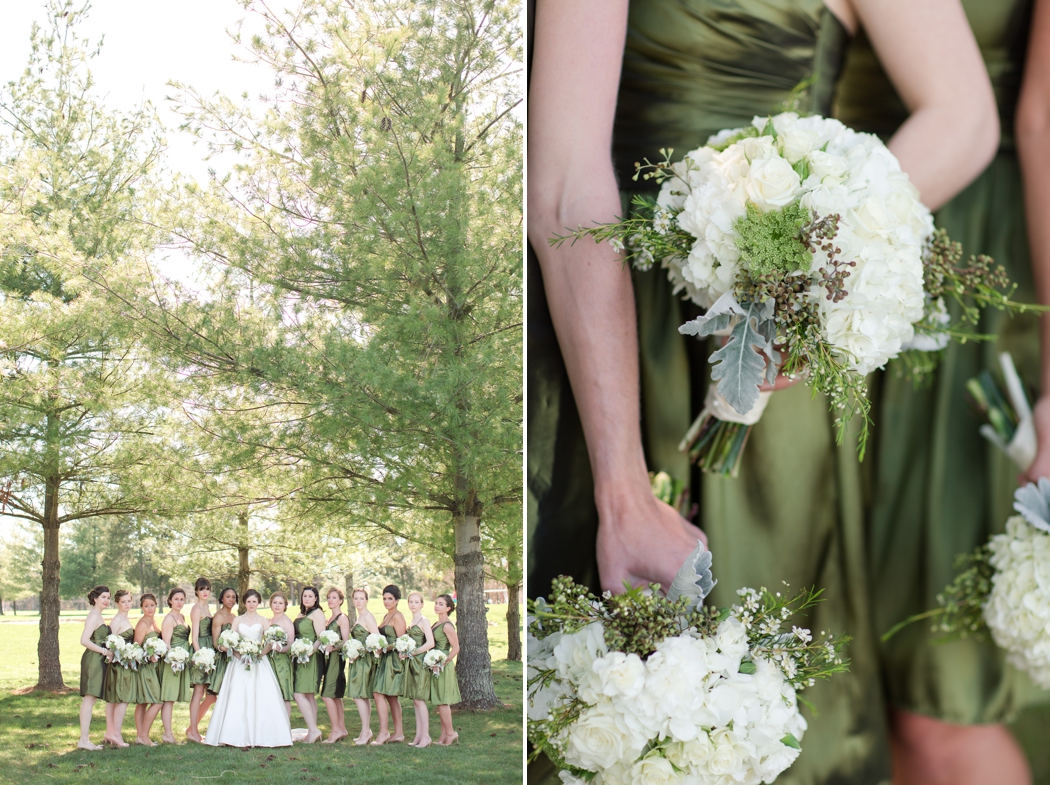 Look at that smile! 
She's getting MARRIED!!!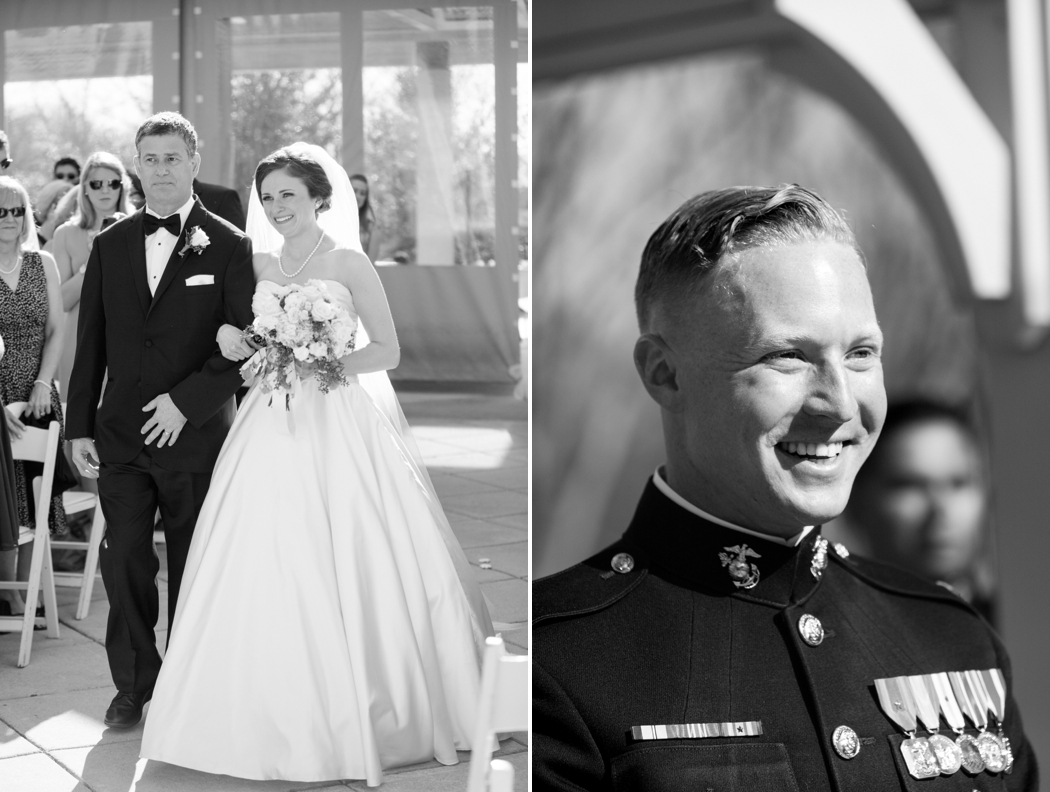 Married!!!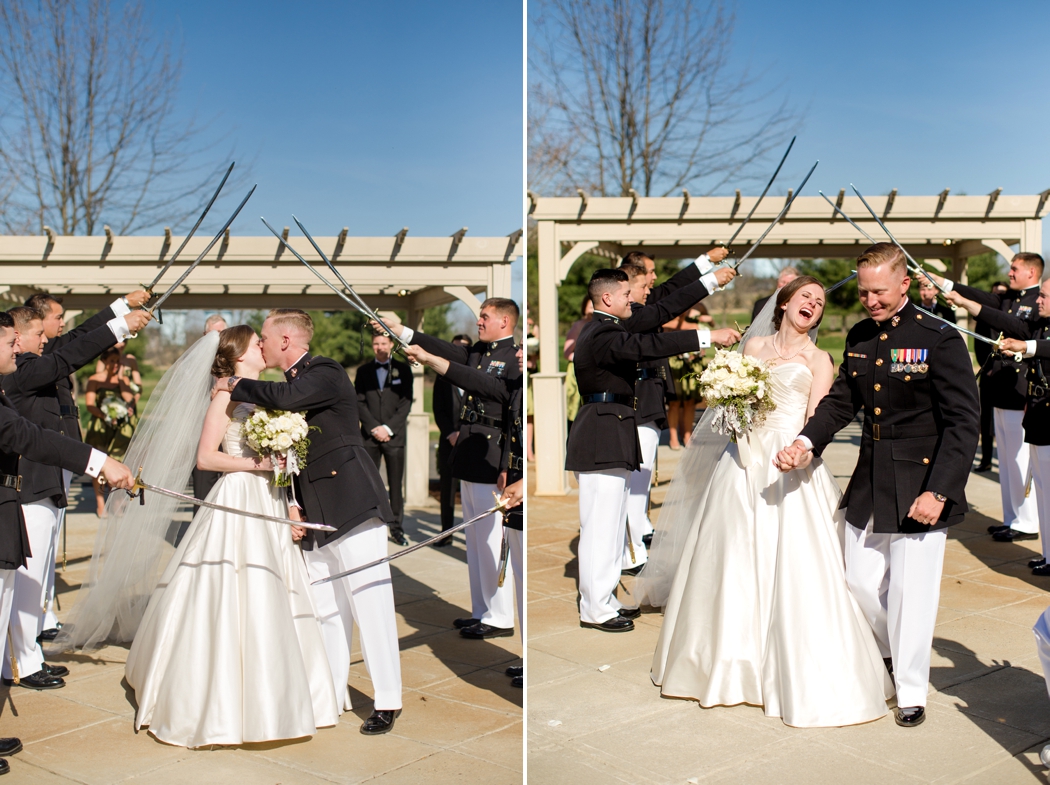 I'd say they're excited!
The Mr. & Mrs.!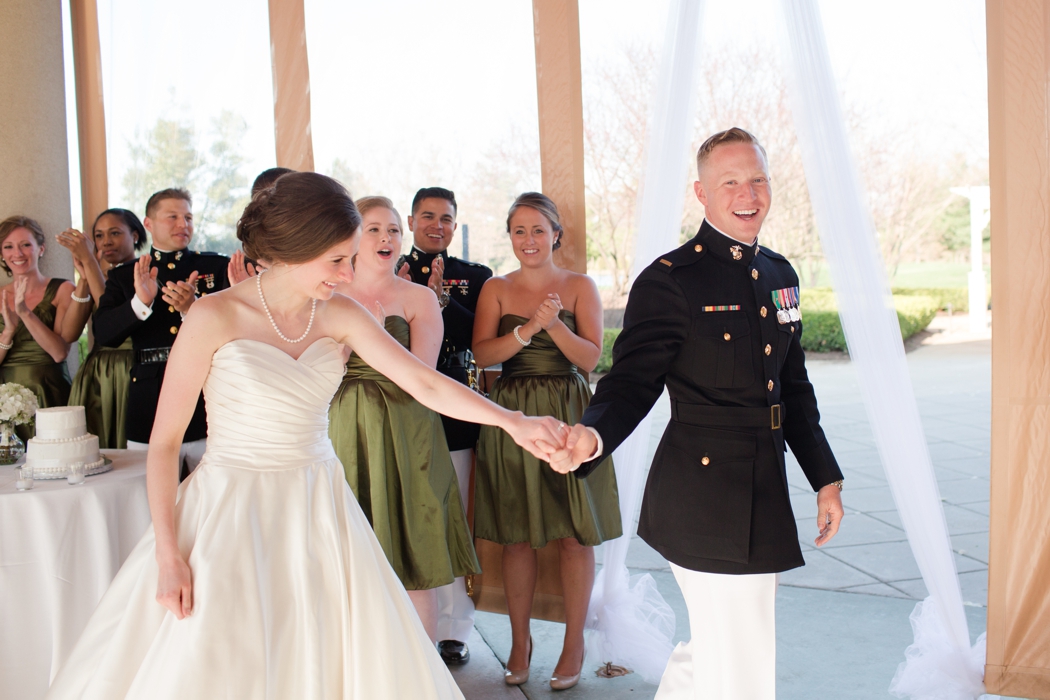 Quick shot with the flower girl and ring bearer!
And then we snuck out for golden hour!! On golf carts! 
Canvas worthy!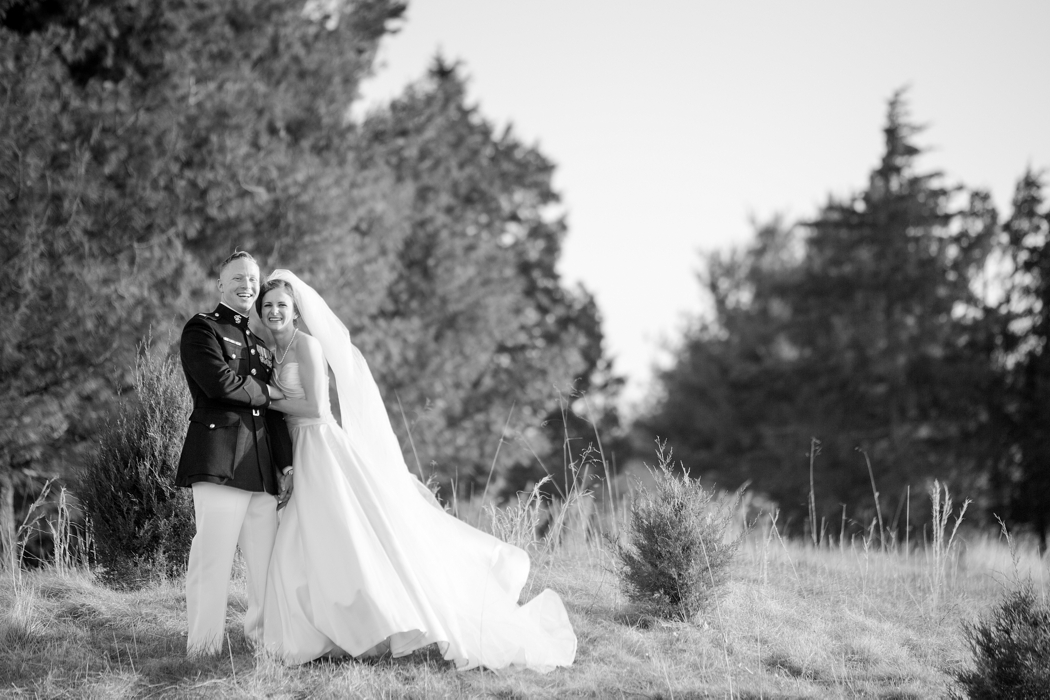 The light! It was perfect!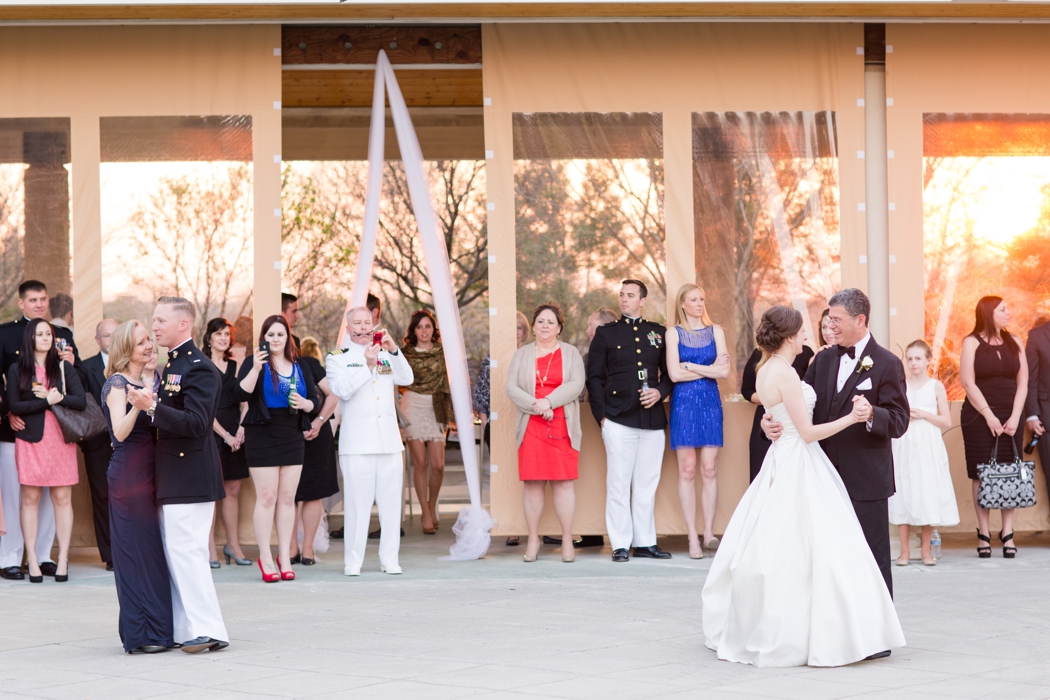 Ceremony |
The Pavilion at Brambleton Regional Park
Reception |
The Pavilion at Brambleton Regional Park
Florists | Diana Campbell at
Jerry's Flowers
Dress |
Bella Sera Bridal
Dress Designer |
Allure Bridals
Shoes |
Kate Spade
Bridesmaids |
Weddington Way
 Designer:
WTOO
Groomsmen |
BLACK by Vera Wang
DJ |
Chris Laich Music Services
Coordinator |
Anna Burke
Hair & Makeup |
Jordan K Winn & Co.
Invitations |  
Ann's Bridal Bargains
Favors |
Yummies Candy & Nuts
Catering |
Famous Dave's BBQ
&
Great Blue Heron Catering