…. both of them in TEARS. I was a mess too and I had to get myself together quickly because Emily's best friend and I were singing during communion!  Like I said before, I had a lot of roles…. and I loved it. Sure, it was a CRAZY day but it was a privilege to be able to serve in so many ways. I was able to truly be present and enjoy the ceremony and not think twice about the photography because I knew we were all in good hands…. and we were. These images make my heart so happy just scanning through them. A HUGE thanks to Michael, Jill and Annamarie for capturing what I couldn't!
After the ceremony, we did the normal family formal routine and then headed to the barn for their introductions!! The new Mr. and Mrs. shared their first dance then snuck off with us in my brother's truck and we drove to the hill top! We dodged cow pies and ticks in order to get some beautiful mountain shots! (Well, some of us dodged them… yours truly sank into one pretty good. Oops! The images were so worth it though! :)
We quickly returned the Bride and Groom so that they could enjoy dinner and the rest of the reception with their guests. After dinner, we led everyone into the barn for dances and then the PAR-TAY began! Let me just say this… the James family has some dance moves to learn from the Malizia family!! :) They are all pros!!
It was a beautiful night to celebrate such a amazing couple. I mentioned in my toast that even though this may be the "prettiest" day of Joe and Emily's marriage, it would not be the best… the best is yet to come and I'm so excited to see what God has in store for these two! So sit back, relax and enjoy PART 2!!!!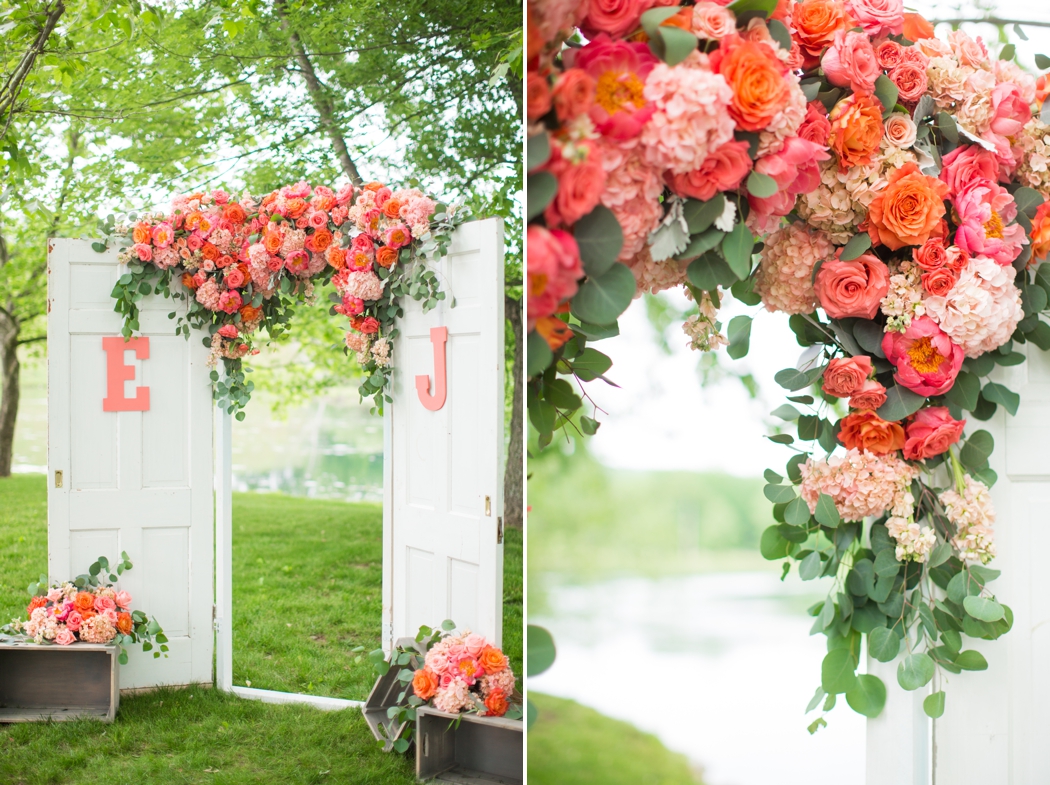 They were married on a little peninsula off of the spring!! 
Gosh these flowers!!! 
Veil in! Ready to get married!! Ps. This was my veil! 
Simply beautiful!
Time to walk the aisle! 
Priceless.
Awww… He's about to give her away and it looks like he's holding on for dear life.:) 
I'm learning more and more that my "singing" face isn't my most "photogenic" face! Joe's sister's all read scripture.
Whoever captured this handsome kid…. thank you!!
They are listening to Julianna and me sing while Joe and Emy took communion.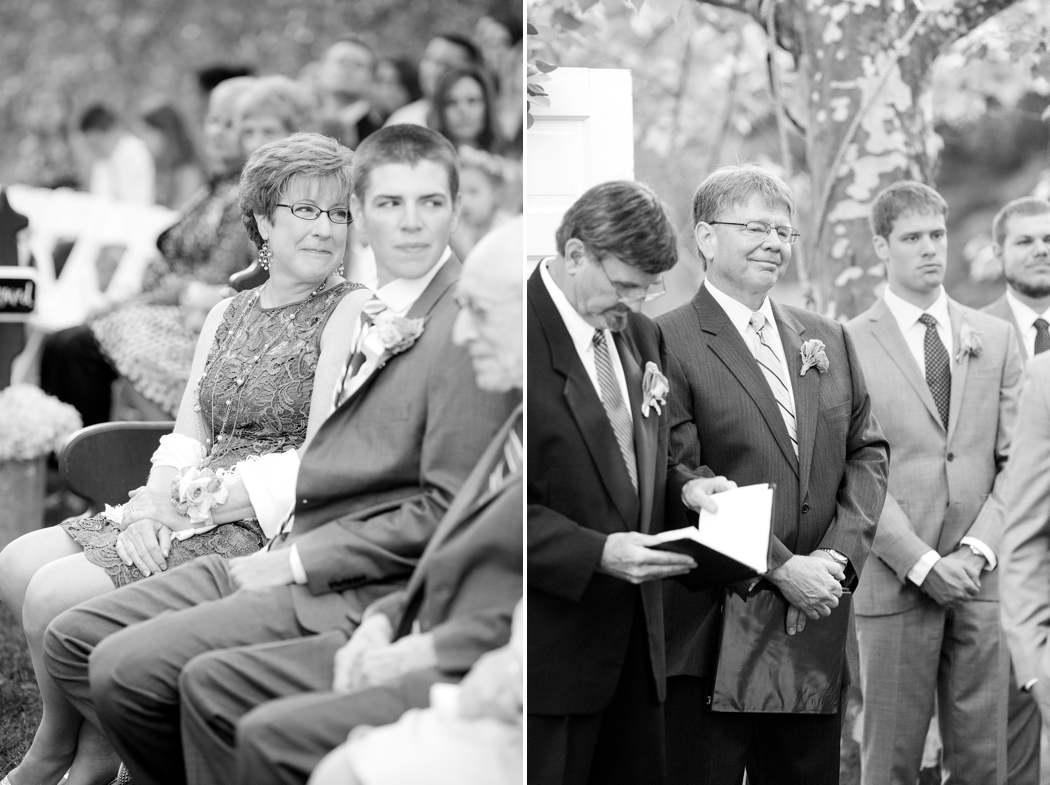 Annnd they're MARRIED!!!
Such a classic shot! Love this!!
"Look at my RING!!"
Hugs and congratulations…
I shot this one and I'm so proud of it because I know this will be treasured for years to come. This is Emy with our Gran Gran and Nanny!! :)
Whoever took this of my beautiful momma…. thank you. ;)
Speaking of the parents! ….
Love these!!!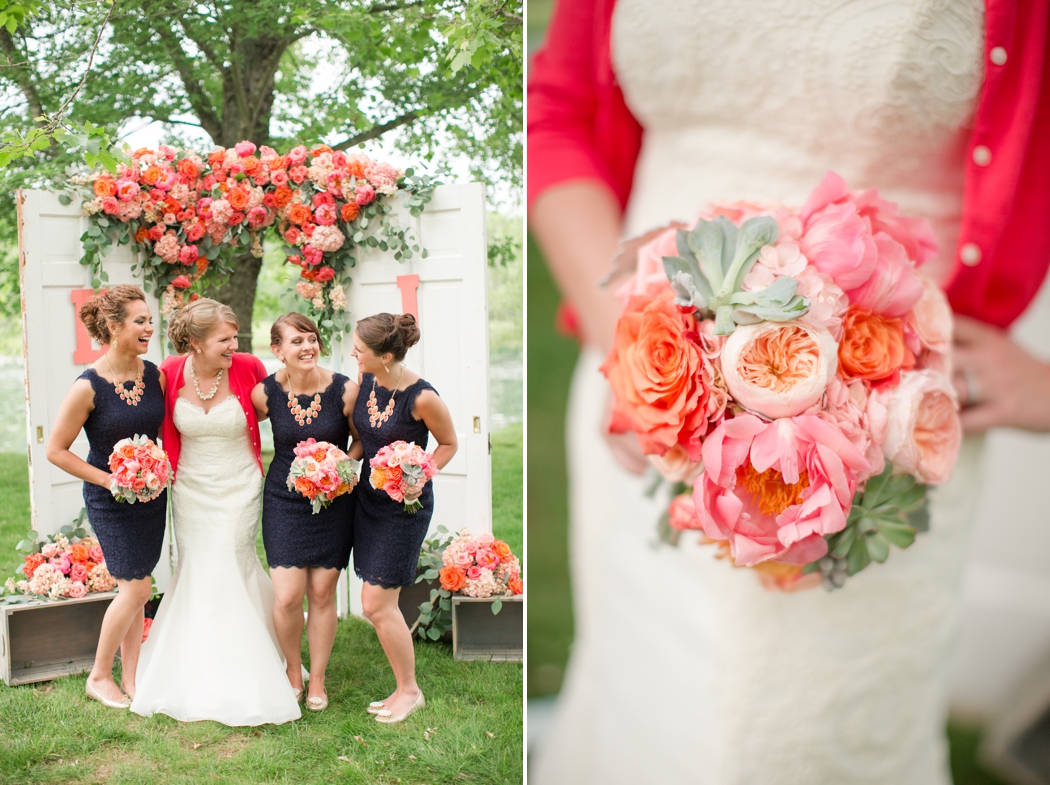 The barn was gorgeous! 
This one monogram was the PERFECT way to decorate the COOKIE BAR! It's a northern tradition to have a bazillion cookies made by the groom's family members and so we did just that! We decorated and Joe's family delivered the cookies! 
This wreath was used for my wedding…. only this time it's covered in gorgeous florals!!
The tent! 
Huge thanks to Jill for writing out this beautiful welcome sign!! We have such talented friends!!
First Dance!! You can read about why this was
special here!! 
I love this so much…
Lexington… you're beautiful!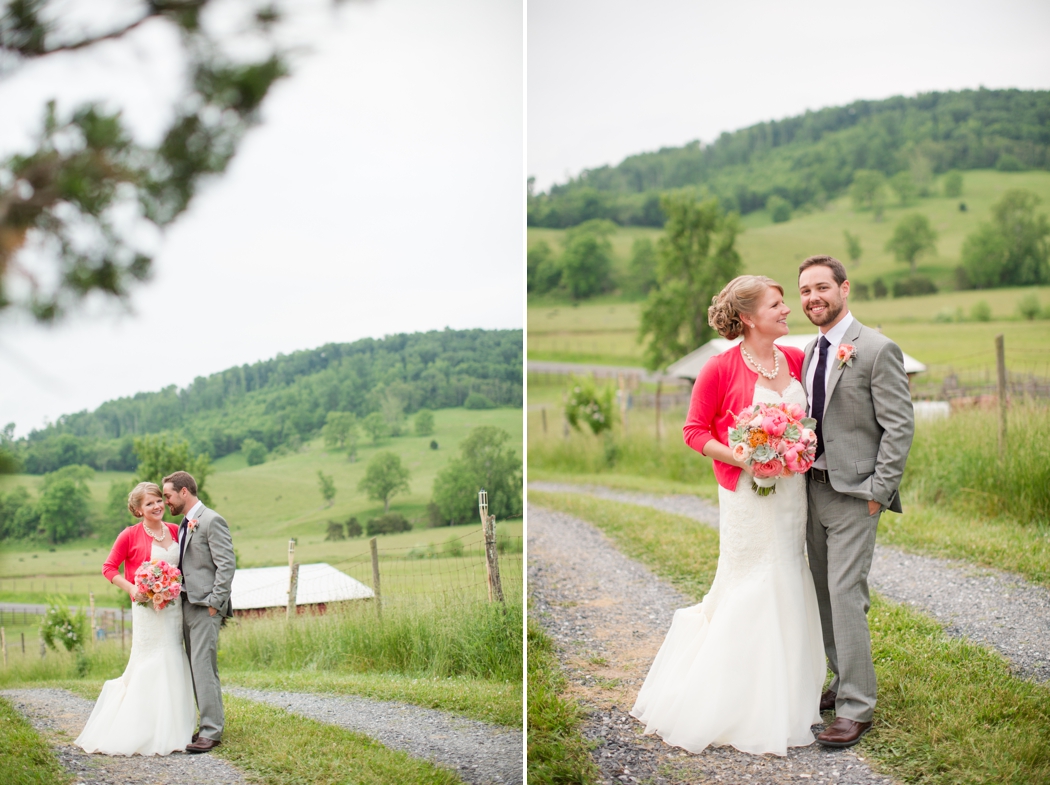 And a random bouquet shot… because I'm obsessed with it!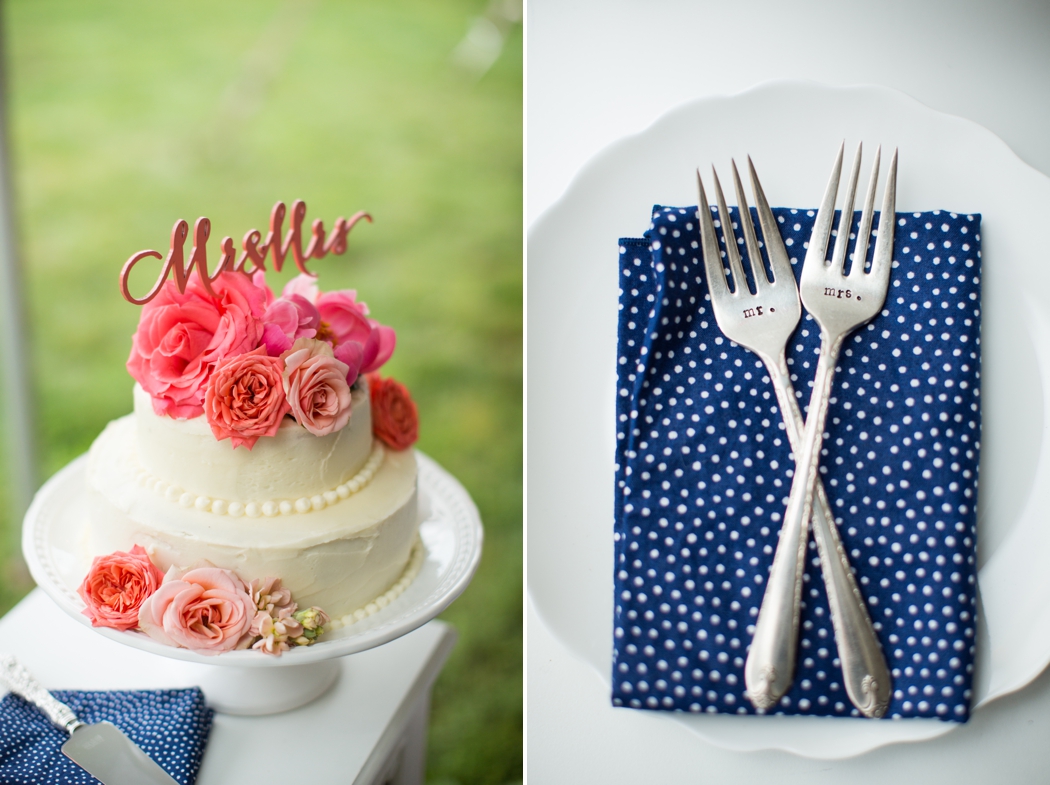 More tears!!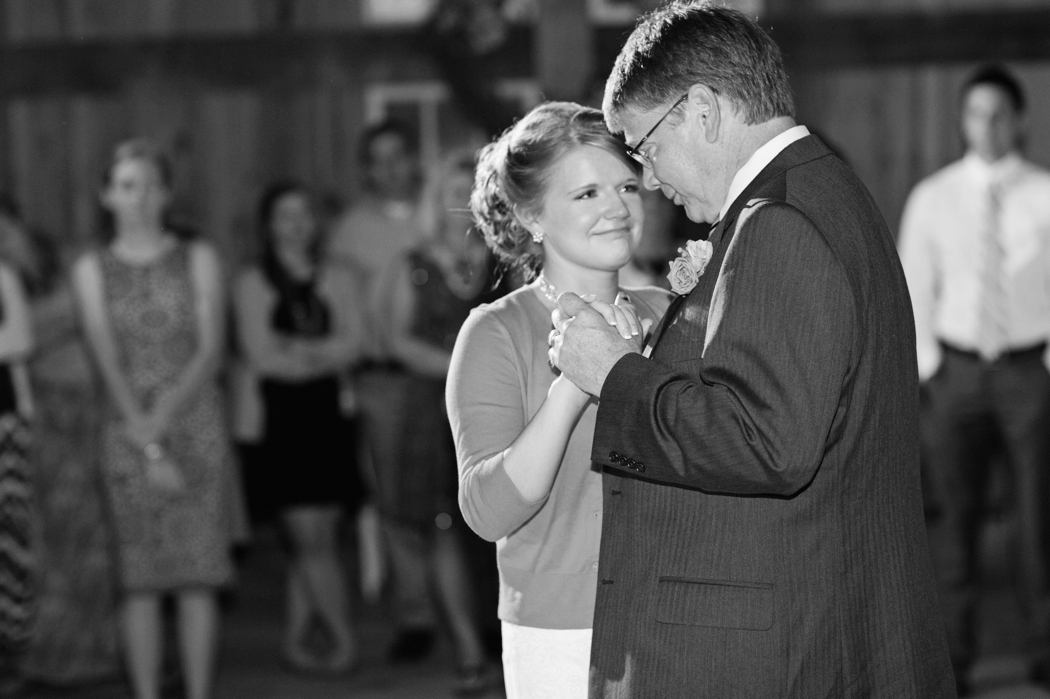 A little teary eyed after watching the father/daughter dance but I love this picture we have to remember the night by!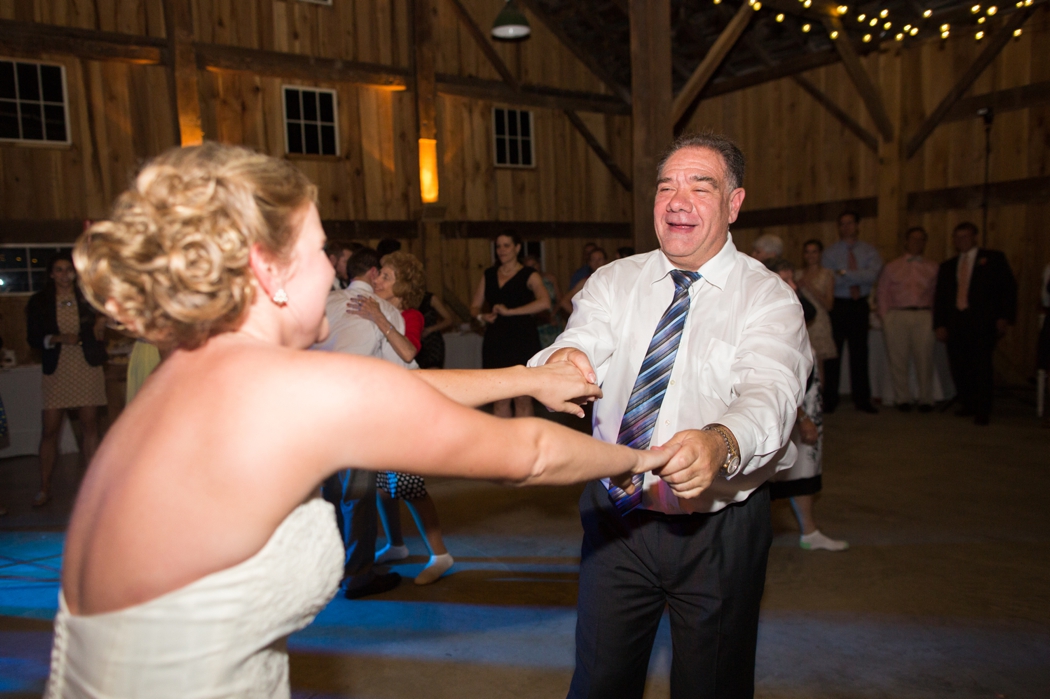 HUGE thanks to the following vendors!! More about the planning process to come! :
DJ | 
Richard Greene Entertainment
Photographers | Michael, Katelyn,
 Jill
 & 
Annamarie
Videography |
 Jeremy Mitchell Cinema
Hair and Makeup | 
FBJ Studios
Coordination | 
Anna Burke Events
Rentals | 
Gibson Rentals
Catering | 
Chef's Catering
Cake and Cupcakes | 
Sister Sweets
Venue | 
Big Spring Farm, Lexington Virginia
Floral Design | 
Amanda Veronee of Anthomanic
Vintage Rentals | 
Paisley and Jade
Dress | 
Bella Rose Richmond,
 Shout out to Camberley!!:) Shoes | 
Jcrew
Bridesmaids Dresses | Adrianne Papell from 
Nordstroms
Groomsmen | Men's Wearhouse Bridesmaid's Shoe's | Target (Clips from Esty)