Michael and Corey drove through the night, and we got there around 4:30am. We slept in, since Micah wasn't here yet, and then we headed to the hospital! It was Christmas Day and so it was a Christmas we'll never forget! We had Christmas dinner in the dining hall of the hospital, and then later that evening Micah arrived!! And he was perfect! Emy did an amazing job being patient, and once they decided that a C-section was the best choice, it was only a matter of 30 mins and he was HERE! Joe came out of the operating room double fisting two iPhones with pictures, and we all crowded around to get a "first peek" at this new little family member!! He was perfect. Two by two we were allowed to go and see him after he had some time with his momma. It's really hard to describe how amazing it is to give your pregnant sister a hug and a kiss, and then see her an hour later holding her first baby!!!! Maybe it's just the pregnancy hormones, but I cried a lot that day!! God has been so good to our family and I'm excited to introduce you to our newest family member!!!
Joe's parents meeting Micah for the first time!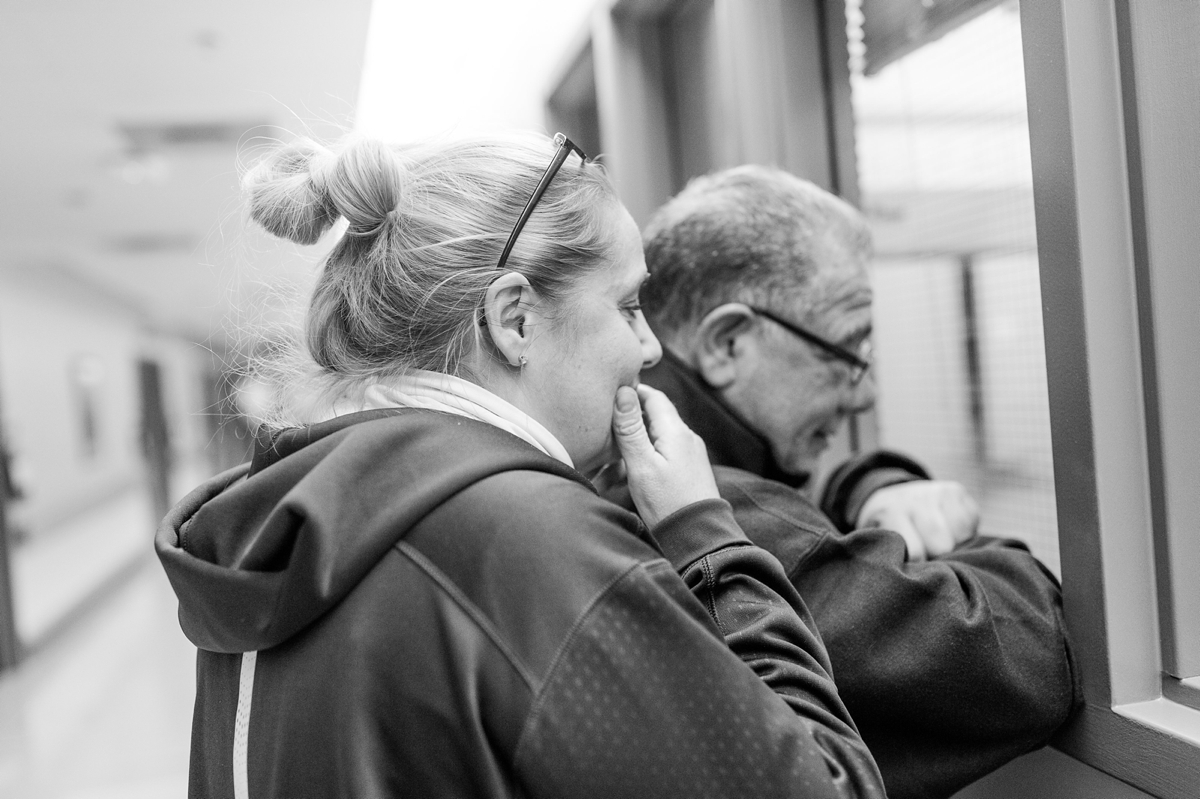 Momma and daddy walking away after meeting their first grand baby! They were quite excited!
My first time holding him… hand brace and all!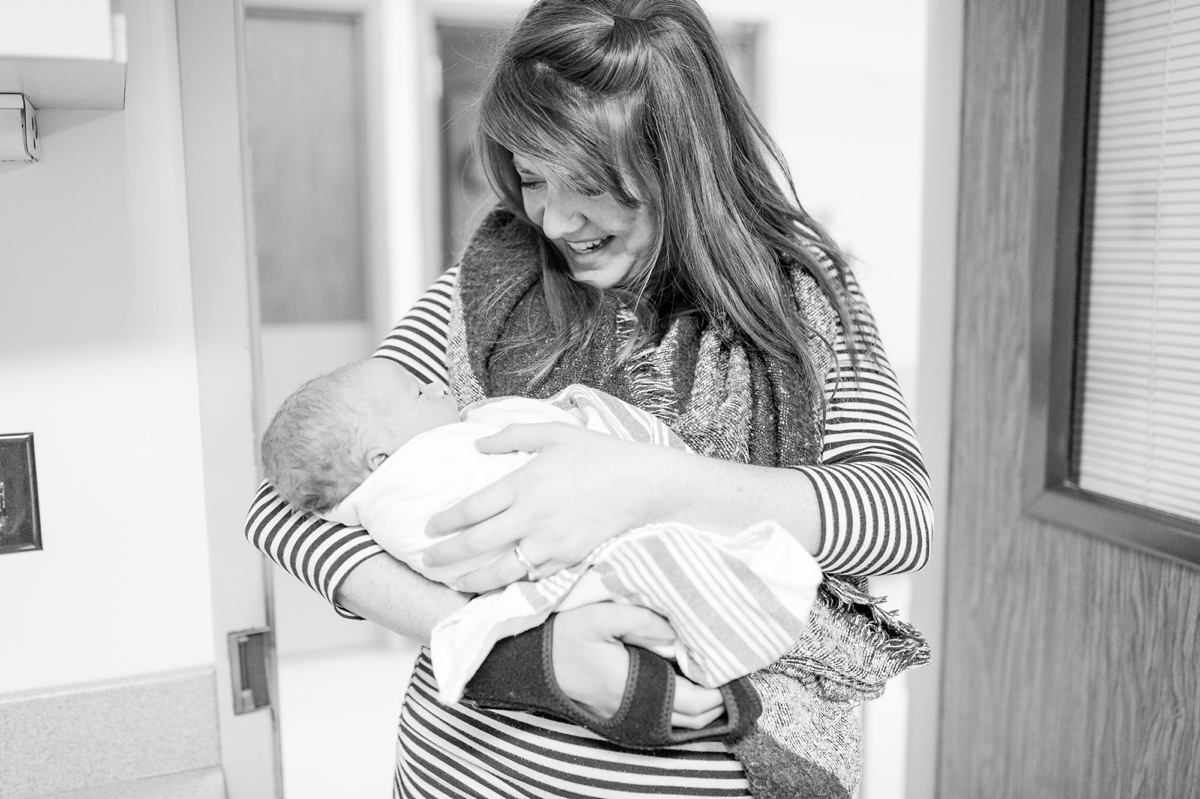 Two of Joe's sisters!
Michael and Corey!
More Malizia siblings!
Christmas baby!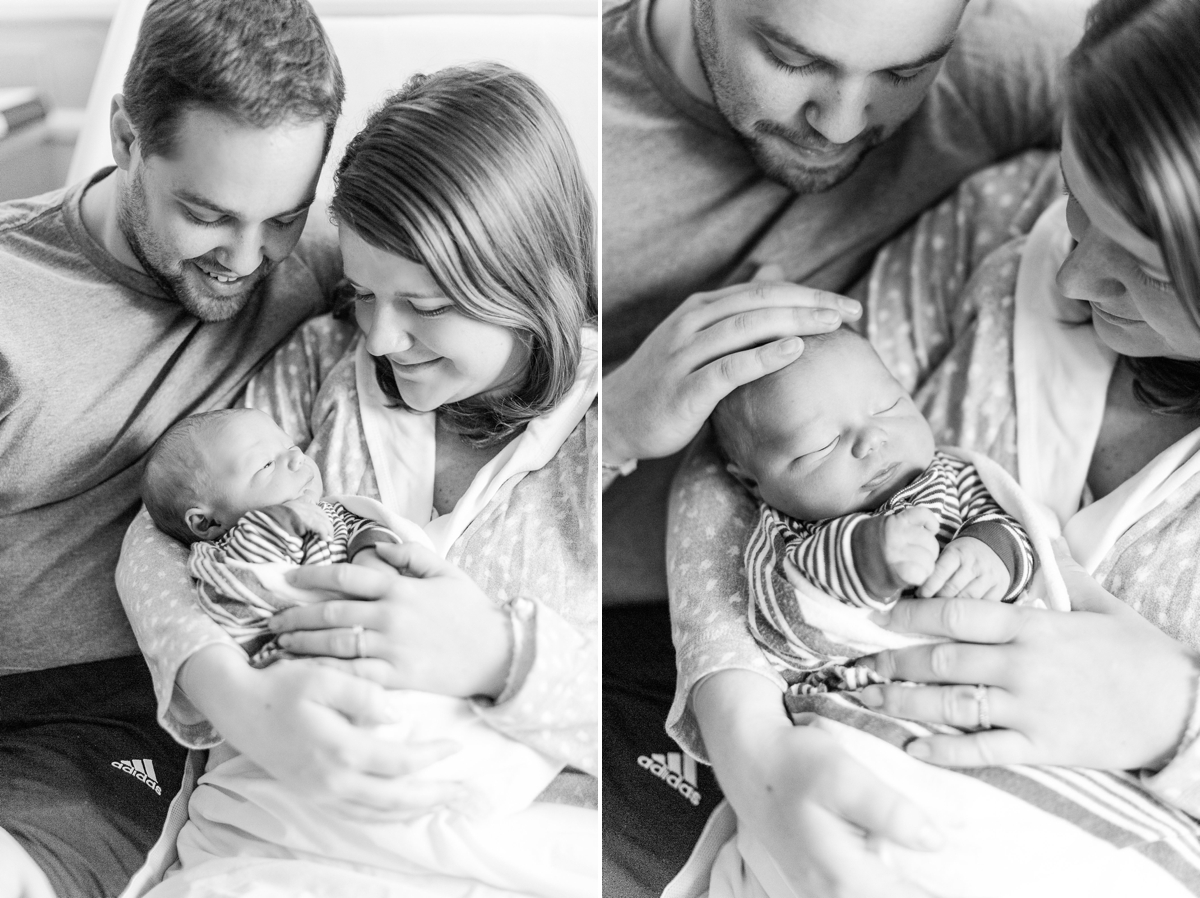 Now I'm not a newborn photographer… so don't judge… but I think I did a pretty decent job considering that I had trouble shooting with my messed up hand! Newborn portraits with a 3 day old baby are so much easier than a two week old baby!
So sweet!!!!
Shuba loves his brother!
I think it's safe to say that he is a well-loved little fella!! And just because we think he's the cutest, here's a recent video of his little personality starting to shine through!!!
(Click on the dark caption to open the video!)