There is nothing I love more than walking into a bridal suite and seeing familiar faces. I  immediately felt welcomed and loved as soon as we stepped foot into the Presidential Suite. Emma's beautiful mom and sisters were getting ready in gorgeous striped blue robes with eyelet details on the edges. They were so pretty!! This was my first introduction to how amazingly well-planned and photogenic this day would be! Emma's mom planned all of the intricate details. The custom watercolored invitations matched the reception florals and the macaroons to a T! As you scroll through this blog post you'll see her hard work on display! It was such a peaceful morning.  We started shooting in the bridal suite and the hotel room was filled with hair appointments, makeup touchups, and lots of gummy bears being consumed. I didn't know until the wedding day that Emma has an obsession with gummy bears…. and  I understand this obsession completely. There is no greater candy than a Haribo gummy bear!! Am I right?!  Emma even shared some gummy bears with Chris during their first look, and in that moment I couldn't have loved her more!! Ha!
During the toasts, Chris's older brother shared how Chris and Emma met… on a Habitat for Humanity trip during college.  Ever since that trip their lives were never the same.  They were years apart in school, and the chances of their paths crossing were incredibly slim…. so it wasn't by chance that they found each other.  God had a beautiful plan for them all along, and now after 7 years of dating they are finally husband and wife! They were surrounded and celebrated by the sweetest family and friends at the top of the Historic Hay Adams Hotel overlooking the White House.  It was perfect from beginning to end, and we felt so incredibly honored that we were welcomed back into this family to capture it all.
Enjoy scrolling through my favorites! And Emma and Chris, I hope Hawaii is amazing!!!! We love you both and we couldn't be happier for you! Also, how amazing is it that we got to shoot with The Herrintons two weddings back to back"?! Look at their sneak peek!! :
Chris & Emma | Wedding Film Sneak Peek from The Herrintons on Vimeo.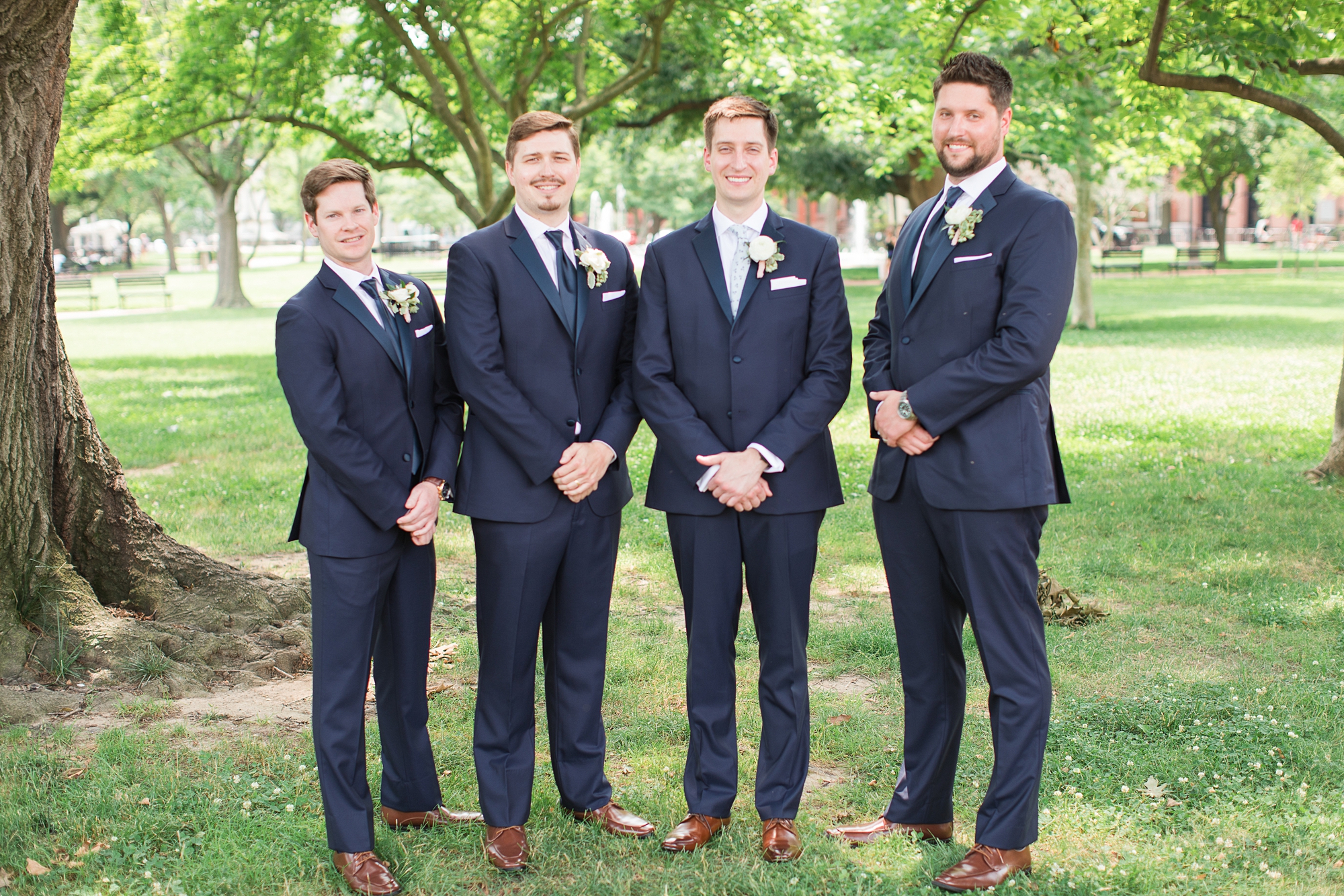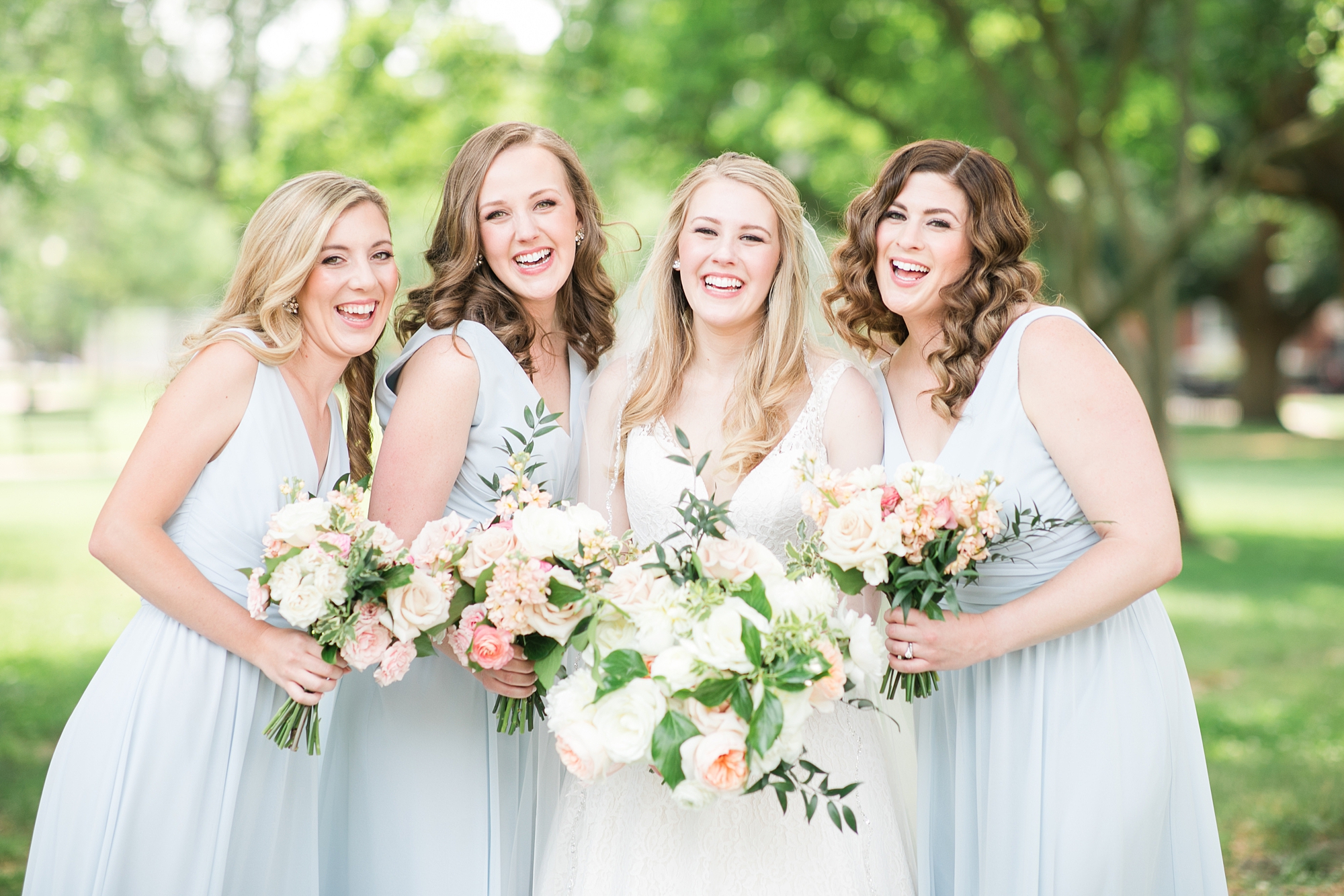 Ceremony | Blessed Sacrament Catholic Church
Reception | The Hay-Adams
Dress Store | Love Couture Bridal
Dress Designer | Mikaella Bridal
Florist | Sweet Root Village
Planner | Knot Forgotten Details
Day of Coordinator | Etc. Coordinators
Hair & Make Up | Amie Decker Beauty
Band | Brian Kirk & the Jirks
Videographer | The Herrintons
Cake | Buttercream Bakeshop
Catering | The Hay-Adams
Bridesmaids Dresses | Bella Bridesmaids
Groomsmen Attire | Lapel
Invitations | Crisp by Britt
Favors | Buttercream Bakeshop
Calligraphy | The Jess Press
Rentals | Select Event Group
Dance Floor | Fabrication
Check Out Chris + Emma's Engagement Session HERE!