Graham's 7th month was from October 23rd until November 23rd so technically, the Halloween pics in my past post were supposed to be included in THIS post but you know what, it's hard to keep the exact dates straight! ha! I'm hoping if we have a third baby here on earth, he/she will be  born on the 1st of a month so that it's easy to keep their monthly posts straight!!! Wishful thinking, right?!
I think one of my favorite things about this month with Graham has been watching him become so interactive not only with us but with other babies. At the United conference in AZ, he was constantly trying to touch Mason Olmstead and it was  so cute! They're bound to be buddies! I love hearing his cackle of a laugh and seeing how excited he gets when Evy gets close to him. He loves her and it makes my heart so happy.
Here are some key memories I want to remember from this month! :
I'm pretty sure this was the month when all four top teeth came through in one week.
You started REALLY gibbering this month!
You love BABIES…. real ones and fake ones!
This month was  lighter on the DSLR photos because your  momma was crazy busy traveling to Arizona to speak at a conference and then prepping for the biggest event of her career just a few weeks later with  Thanksgiving thrown in in-between!
You have officially got a full head of hair. It's so blonde!
Your blue eyes are the talk of the town!
You reach for people and it's the best when you reach for me!
You LOVE exploring (read: destroying) your real food!
We bought literally a SUIT for you to eat in at the table to protect your clothes and really your entire body from all of the mess you make!
You have started squealing when Evy gets close to you!
You don't love  the swing as much
You're pulling up on things!!
You always want to STAND!
You've found your little boy parts…. TMI? Just the truth. Diapers changes are interesting!
You are fascinated with the Christmas tree!
You love to RUN in your little walker!!! And you're FAST!
You still spit up… constantly. We love  you anyway!
You're so sweet to hold when you're sleepy.
You're eating fruits, peanut butter, crackers, bread tomatoes, sweet potatoes and you love green beans!
You slept on  the floor of a closet for the final time at the Stickley's house. You're too mobile now to do that again. Grandaddy found you stuck underneath Donna's clothes because you had scooted so far!
Technically Thanksgiving was a few days past the 23rd but it's fine! You  started your SCRUNCH face on this day and it was the BEST!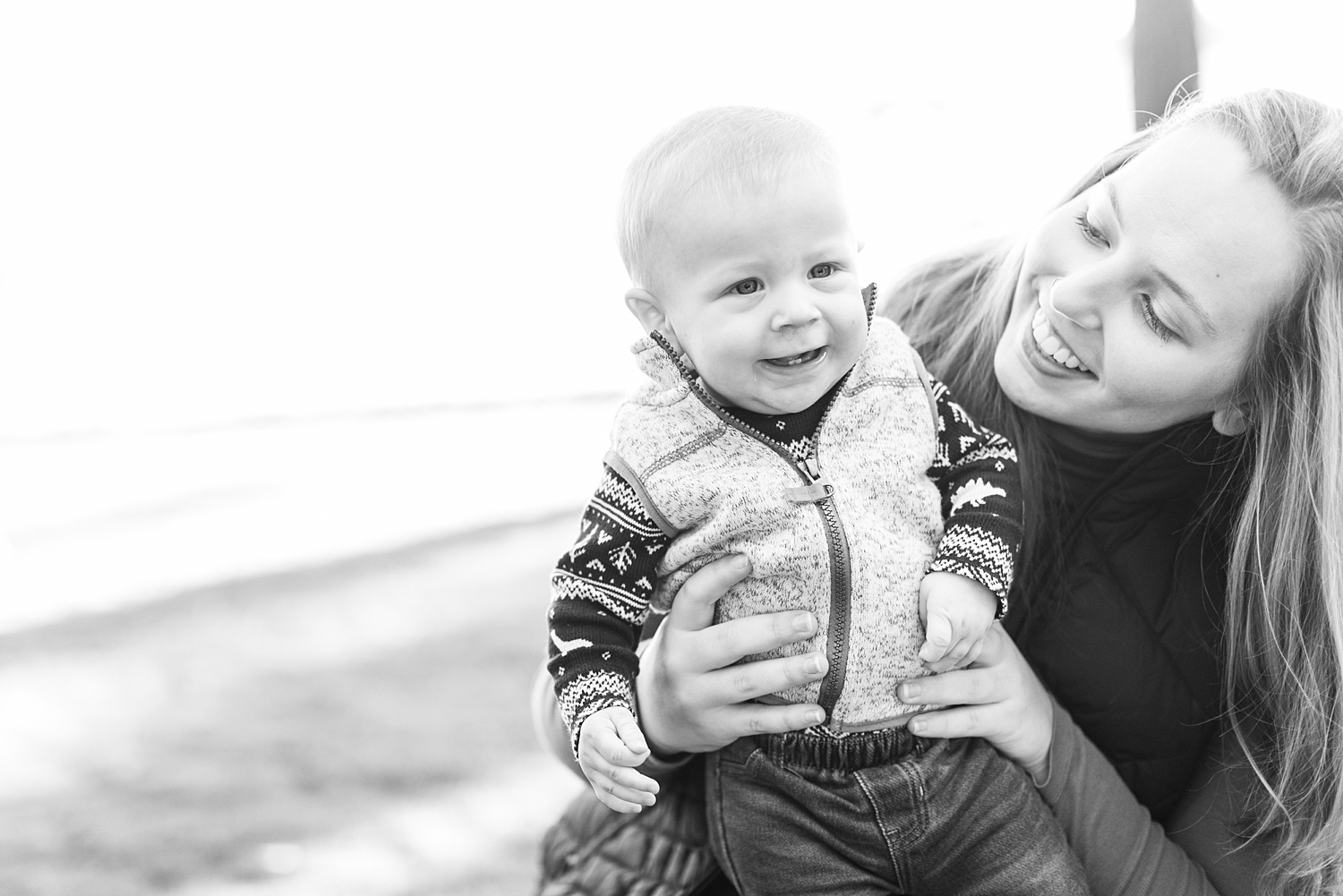 Graham and his scrunch face!
Evy loved hiding from Uncle Corey in the bushes! 
We love Mimi and Grandaddy so much!
Thanksgiving at Grammie and Paw's house!
She loved this!
And she loved this too! You should hear the songs she "plays"!
Some of my favorite moments are evenings at home with the kids…..
Favorite from this month!
The best Dada!
Real life: Photographing a toddler
My family constantly reminds me of when I was worried she didn't have any personality. ha!
What a little cutie!

He was obsessed with his tongue this day!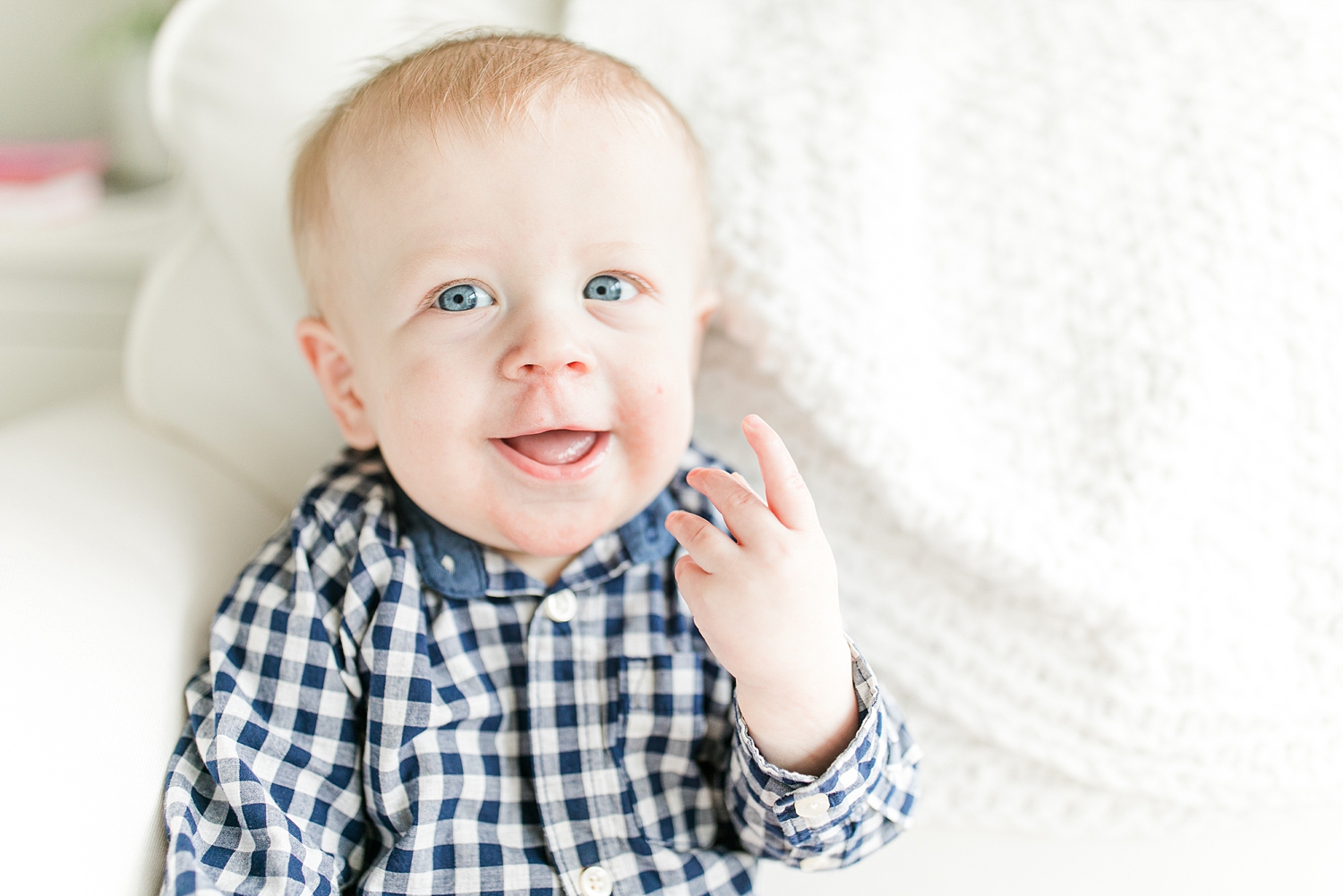 Oh hey cutie! 
"I didn't do it, I swear!"