Samantha (or "Manta" as Micah calls her), is so full of life and joy. You'll be able to instantly see what  I'm talking about as you begin to scroll through their images! Evan's smile is equally amazing and so that makes them so much fun to photograph! We headed out to Llyod family farm a few days ago for their shoot and I have to say…. these two are CHAMPS. It was FREEZING and yet you can't tell at all! The temperature dropped drastically and the wind kept picking up but that couldn't stop us from having the most amazing time together!  We did their shoot at Lloyd Family Farms and if I could have felt my fingertips, I could have spent hours upon hours photographing these two in such a perfect "fall" setting!
Evan and Samantha are something special. They have been together for years and years and truly embody the idea that you need to be best friends with who you marry! They laugh, joke, crack each other up and yet they can be so in-tune with what's going on in the serious part of one another's life at the same time. That is such a special quality in a relationship and they have it! I can't wait to see them get married and begin a whole new chapter of their life. It's obvious that God has a really awesome story to write in their  lives together and it's an honor to get to capture the very beginning of it!!!
I know I'm biased because technically, we're related (through marriage)…. but I REALLY love these images and it's one of my favorite engagement sessions of the year!!! Enjoy my favorites and get excited for their wedding in 2020!!!!
Manta… WOWWWWWWW.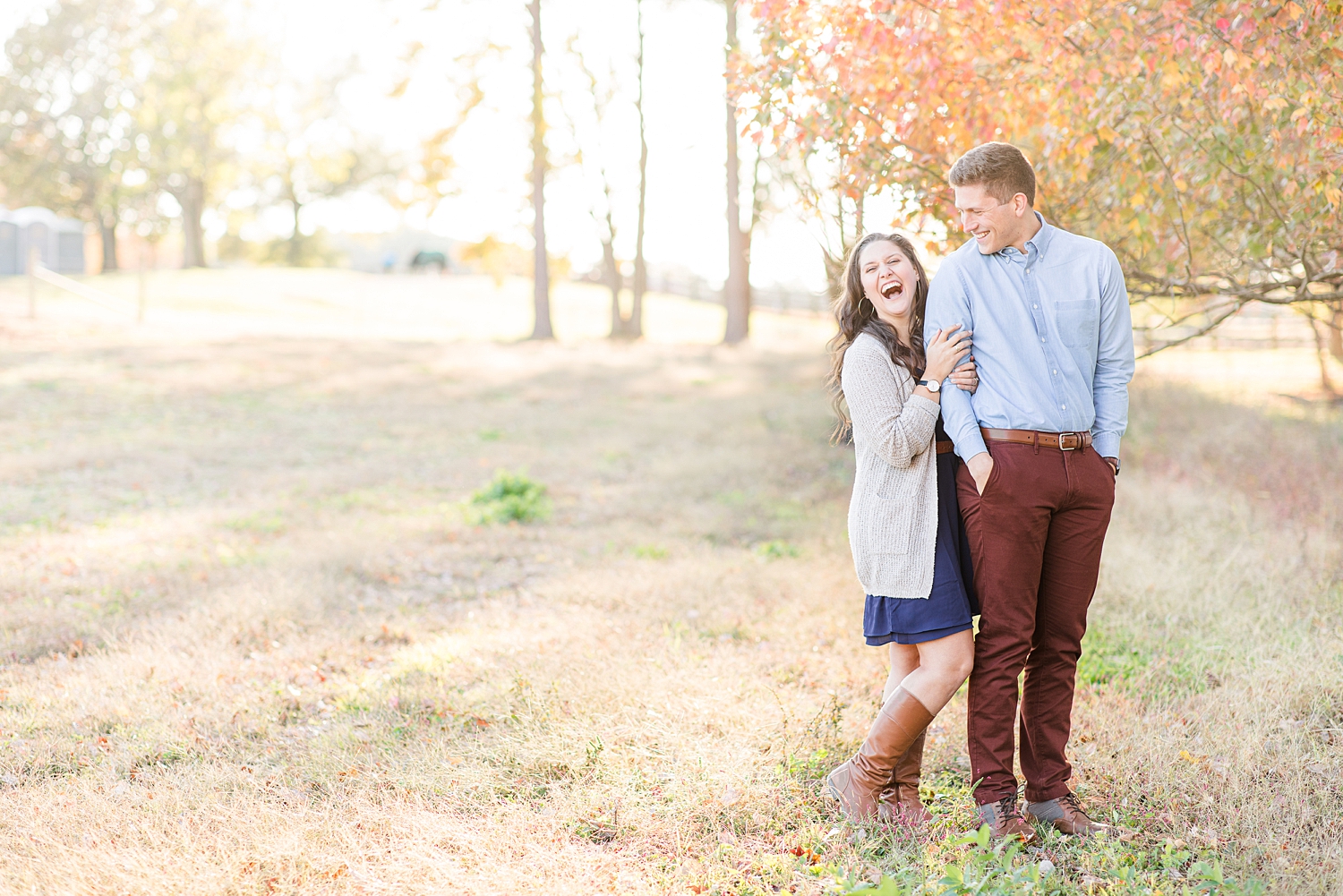 This light!
A favorite for sure!
I may or may not have made my sister stir up dust in the car for this one!!!