We love for our friends and family to get to spend time with her because she's usually happy, smiley, and interactive whenever she's around other people or out in public! She thrives in social settings (Praise the Lord!) and seems to like noise and staying busy. She still does great riding in the car, sleeping, eating and gaining weight! I mean, have you seen her cheeks?! Wow.
This month she attended another KJP workshop, two weddings, and a couples' cookout at our house! She tends to be the star of the show… unless of course cousin Micah is around.. then they share the spotlight!
That was one thing that was so special this fourth month. Micah and Emy basically lived with us for three weeks! So Evy and Micah had so much time together, and that means LOTS of pictures!!!! It's hard to explain how much we love these little people. They have completely changed our family dynamic for the better. Everyone loves getting together, but it's even more fun when you get to hold the babies!!
So here are some things I want to make sure I remember about month four! :
She found her toes!!! She loves pulling on them and sucking on her big toe!
She made the switch to sleeping on her stomach during the night! It went perfectly. She didn't wake up even once!
She goes to bed around 9:30 or 10pm and sleeps until 6-7am. We're so thankful!!!
She sleeps in our walk-in closet now… no more rolling over and seeing her next to the bed! It's actually really nice to have a buffer so that we don't have to tip toe around when we go to bed after her!
She's all about grabbing things!! In a matter of two-three days she went from reaching to being able to GRAB and bring EVERYTHING to her mouth! Yikes!
She is louder than ever! She loves talking and squealing!
She isn't sitting up on her own… but she's close!
She went to her Uncle Corey and Aunt Morgan's wedding and was passed around the entire time! Everyone wanted an Evy snuggle!
For three weeks, our pattern was waking up and hanging out in the bed with her cousin Micah!
We took her to the POOL for the first time!!!
Evy and Micah went out on the boat for the first time and even though they didn't love their life jackets, they did love the breeze! What a relief! I'm not sure what we would do if our baby didn't like the boat!
She still smiles so big when we get her out of her Pack-n-play in the mornings!
If you want her to smile, all you have to do is sing her the "Evy" song!! Or the "Momma" and "Dada" song… (They all sound the same!)
Her Mimi read her her first book and she loved it!
Her wardrobe is changing drastically. The 0-3 month outfits are long gone and the 6-9 month clothes have entered the scene! Micah is wearing 18 month clothes and he's only 6 MONTHS!!!
All of these are from Corey and Morgan's wedding!!! 
"The cousins" from Illinois came for Corey's wedding and got to meet the babies!!
For those who say "She's ALWAYS happy"… that's not true! Here's proof! 
Micah don't lift her dress up! 
Or eat her arm!!!!
She loved meeting her Great Aunt Susan! 
Evy and her Grammie! 
This is one of my favorite outfits she owns! Julie Paisley, you have amazing taste! 
From Ben and Ashley's wedding! 
Ha! Her first time in a walker!! She was super alert and excited about it! Not quite as excited about her sunglasses! But loves her hat from Aunt Charlotte!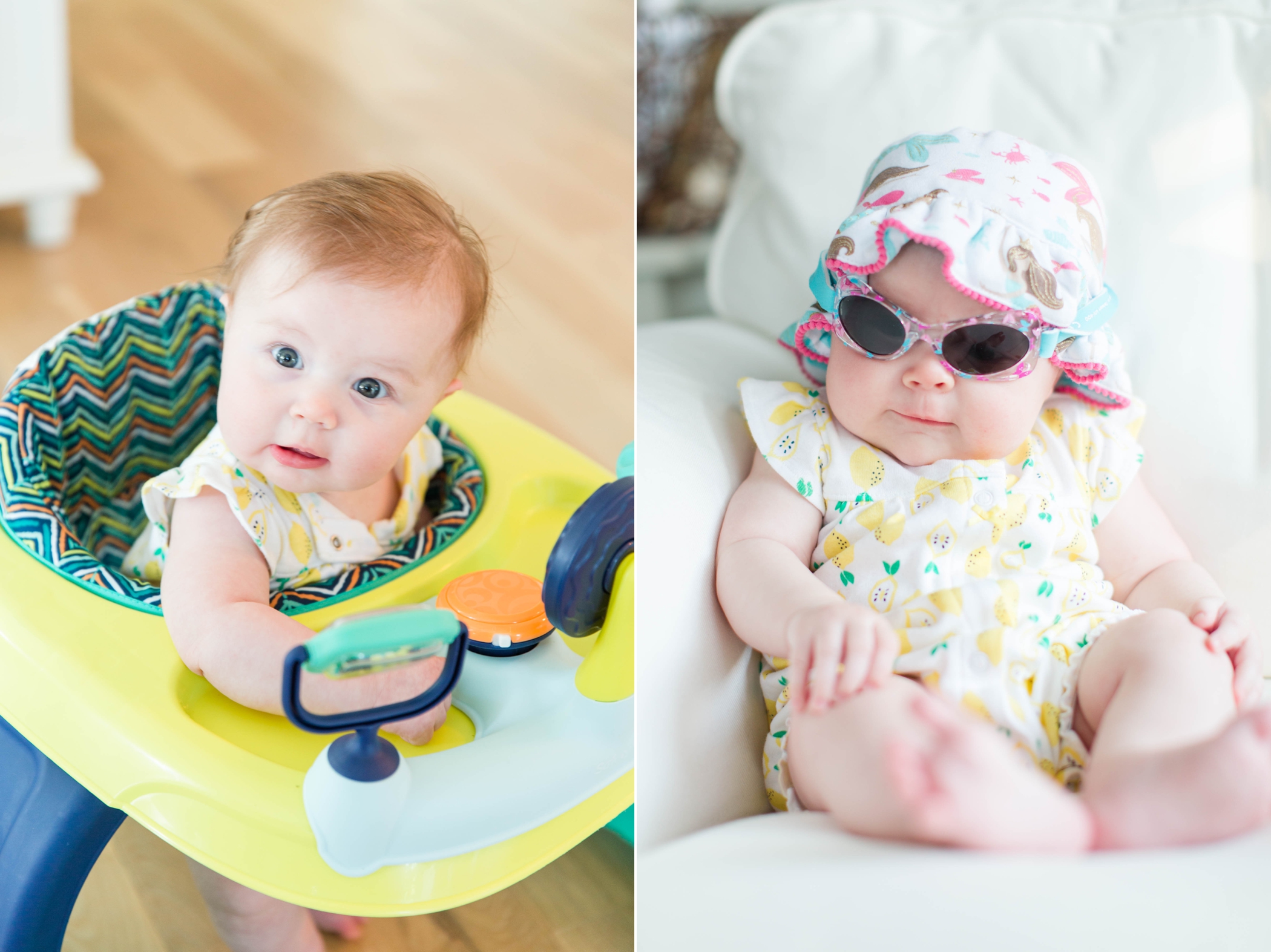 She was "talking" here…. AKA…. screaming. Bokeh doesn't like her new found voice! 
More talking….
Knox bear! 
Gotta keep an eye on these two!!! 
One of her last good naps in this lounger! She's outgrown it! But honestly… new mommas, we LOVED this thing!!!! 
What a cutie! Knox ate his first "real" food at our house!!! 
Knox ate his first real food while Evy prayed in the living room. haha Her hands! 
MICAH! What a perfectly symmetrical little face! 
This may not seem super special, but it is to me. I knew that this was her last night sleeping next to me in a bassinet and in a swaddle, and so I made sure I had my real camera there to capture her sweet smiles in the morning! 
Micah is sweet… but watch out when he's hungry! 
You'll notice a theme here…. Lots of Michael and Evy naps!
Knox came to visit a few times!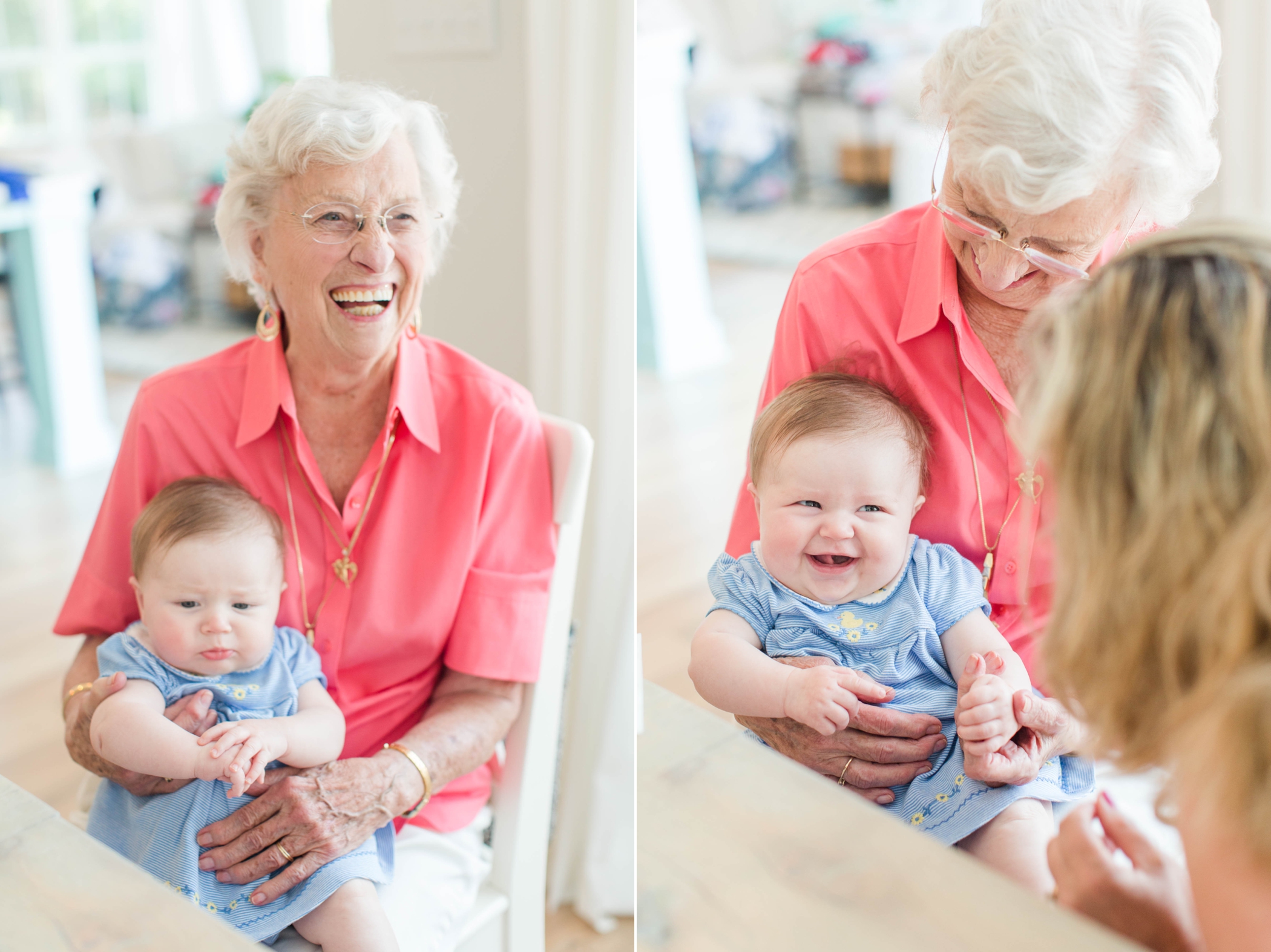 Front porch sittin!
Talks with Grandaddy! 
First time on the boat! 
Wind blown!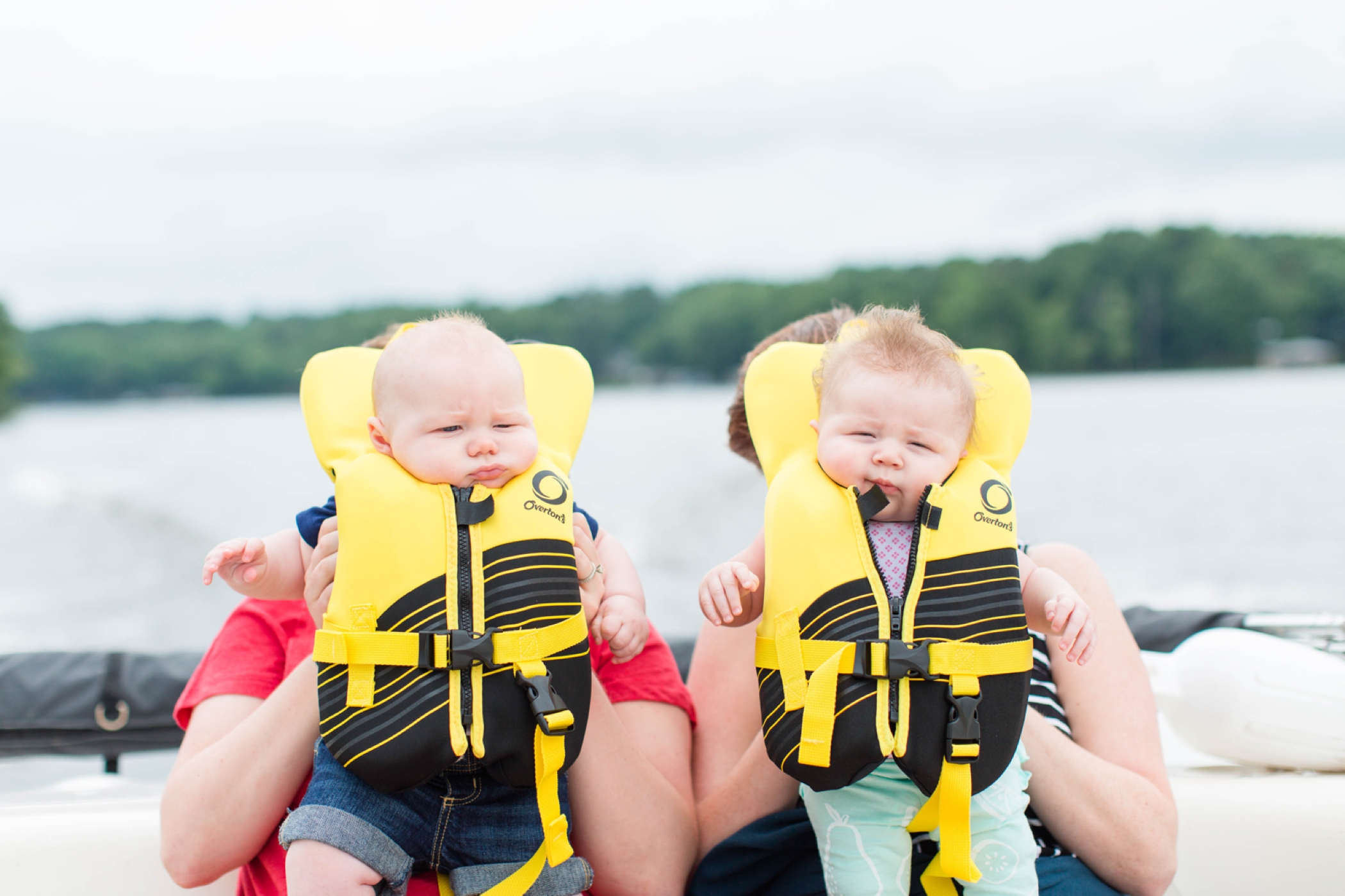 She is now in love with Sophie!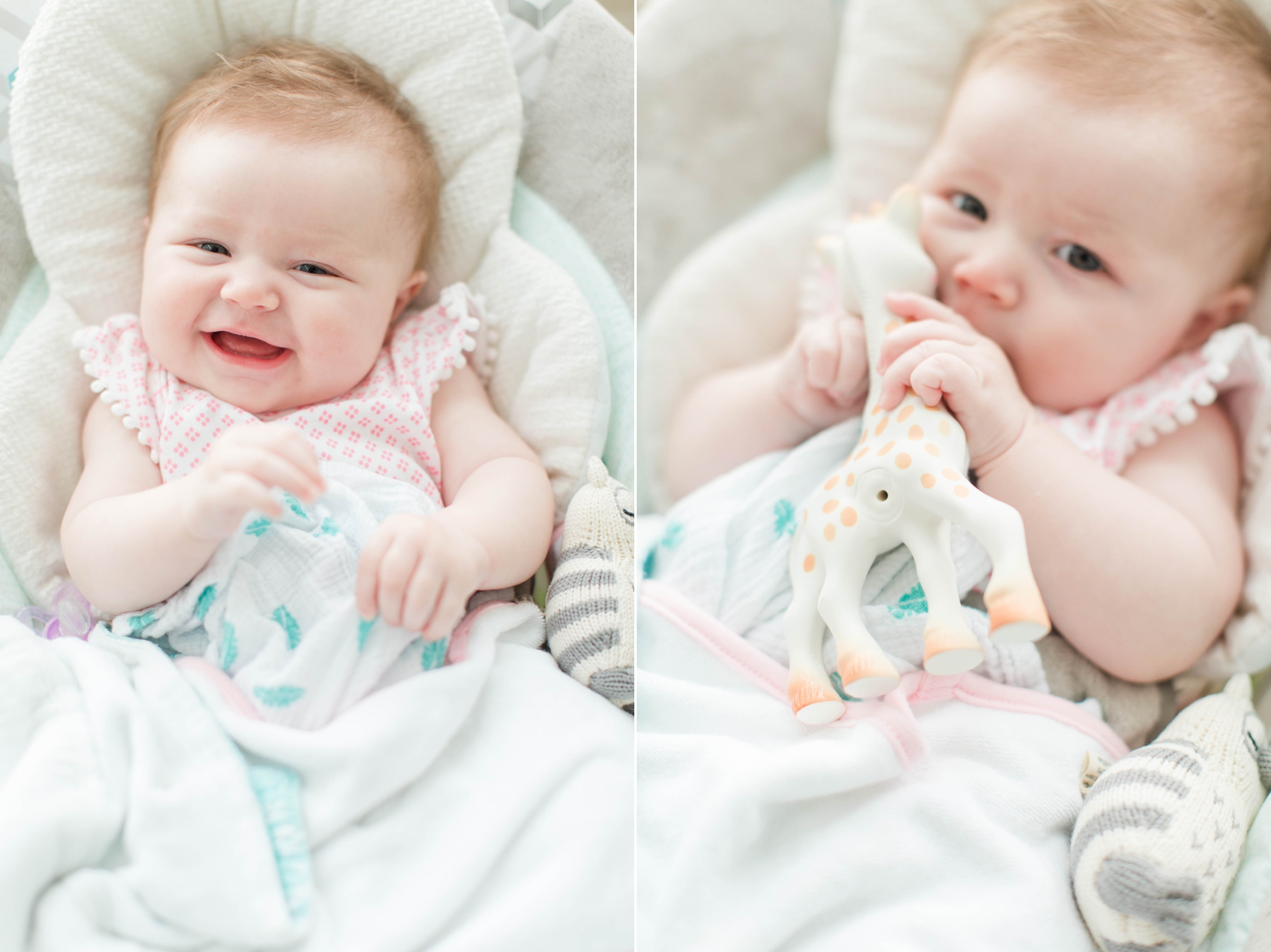 The sweetest! 
Oops! Man down! 
Hahaha!! Micah!

Kiddie pool time! 
Grabbing things! 
Evy was dedicated at Church on Father's day!! She was dedicated alongside 4lb twins… so she looked huge!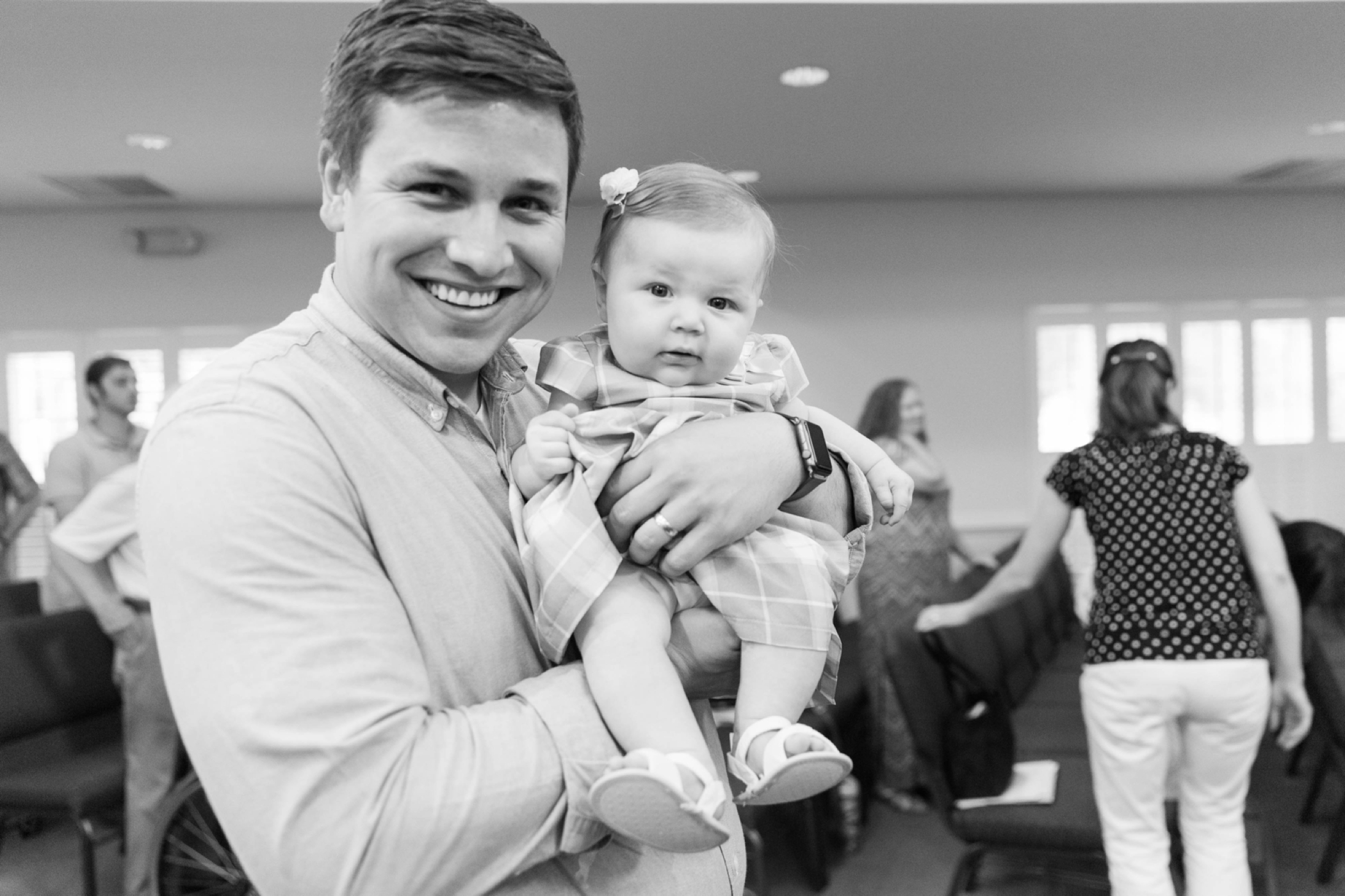 Michael's father's day gift! So cute! 
This sadly describes their relationship. Bokeh Boy just can't seem to come around!