My college roommate Steph and I hosted a shower for our other roommate Emily this past weekend.  Steph hates it when I say this but really, it's true…all I did was clean the house and arrange the table. All the cute DIY stuff was mostly her doing and she needs to just take credit for it! Our theme was "Cute as a Button" and guess where we found our detail ideas… on PINTEREST… of course. That website wins the award for Biggest Distraction from Productivitiy in my life.
So you may remember Em… she's beautiful, she got married last August and she's known for being the bride in cowboy boots!  Seth and Emily had Michael and I stop by their house one day this past winter and they told us the news… they were PREGNANT! Oh. My. Gosh. I think I screamed and then asked a bazillion questions because I was just so excited. Are you going to find out the gender? How far along are you? How do you feel?! What the NAME choices?! I was so obnoxious!  I couldn't have been happier for them. I'm so thankful to have a roommate that is going through this before me. As Emily opened gifts, I sat there amazed at how much stuff I didn't know.  How many mattress pads does one crib need?!
We all knew Em would be the first one  to have a baby.  This is her dream.  My dream right now is owning my own business and being free to be creative… her dream has always been to be a mom, we're polar opposites and I love it. I love watching Seth and Em start their family and I can't wait to meet with little boy or girl! The gender is still unknown for Baby Bax but for some reason.. we're all convinced it's a BOY!:) Enjoy seeing a little peek of the shower! Steph made this adorable banner!!
Emily's mom made the cookies and the cake! So cute!
Ice cube with frozen strawberries inside!!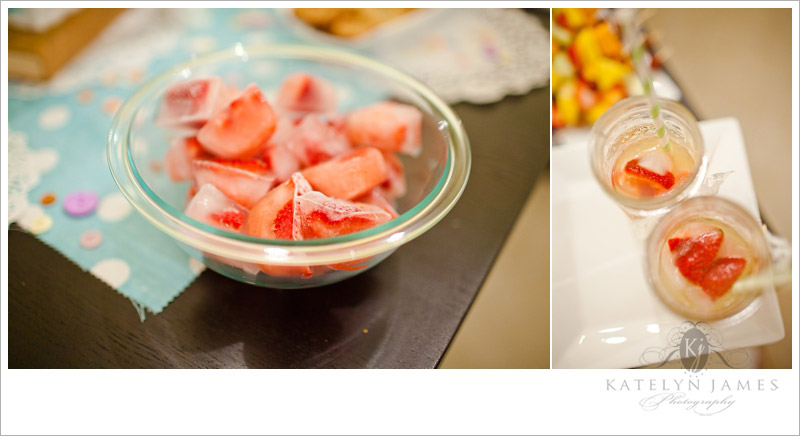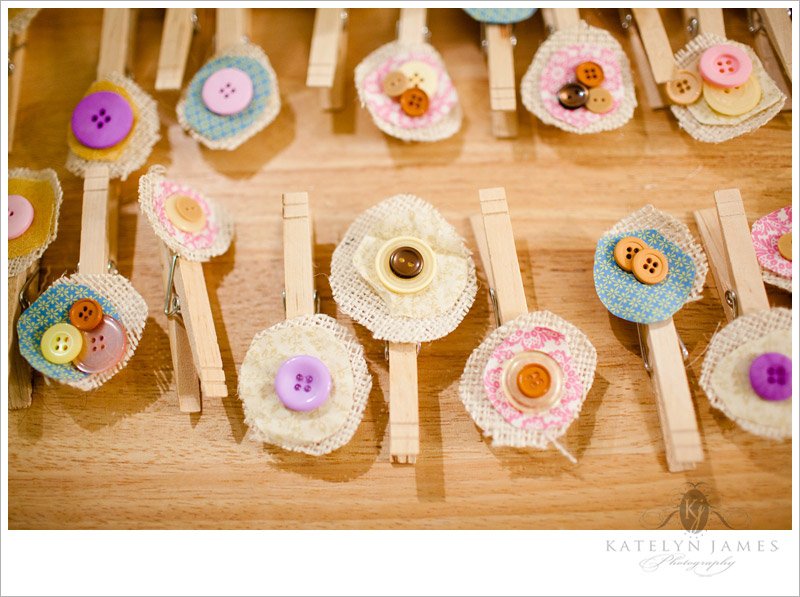 Mom-to-be! She's beautiful:)