So Peter from England asked: "I absolutely love your pictures from all the way over here in England but wanted to ask about your lighting techniques if I can? How do you get so much light flooding into the pictures really lighting up the lovely couple? Its an area I'm trying desperately to improve. Thanks!"
Great question! We receive a lot of comments about our lighting. We use all natural light (we use flash for our reception lighting only). This shocks some people because they can't understand how the faces of our clients can be so well-lit while they are backlit or don't have a fill flash. Well, I may be able to help break down this mystery just a little bit! :)
Here are a few things that contribute to having glowy images with light flooding in!
USING PRIME LENS
SHOOTING WITH A WIDER APERTURE
BUMPING UP THE FILL LIGHT AND DARKENING THE SHADOWS IN LIGHTROOM WHILE EDITING
STRATEGICALLY PLACING YOUR SUBJECTS IN AREAS OF EVEN AND SOFT LIGHT
SHOOTING WITH ALL NATURAL LIGHT
SHOOTING 2 HOURS AFTER SUNRISE OR TWO HOURS BEFORE SUNSET
I'm sure there are other ways to achieve the "glow", but these are the main things that I do on a regular basis that have helped me achieve my "look"! If you're new to shooting primes and you have never shot below 3.2…. take it slow! Shooting wide open is a different ball game! Now, I don't shoot at 1.2 because my lenses seem to be more tack sharp at 1.6 or 1.8. However, we have some friends that shoot at 1.2 all the time and their work is magical! So, it's all personal preference! I will say that shooting at 1.2 is only for those that have mastered shooting REALLY wide open. You have to shoot slow, controlled and in great light so that it's easy for your camera to find its' focus! 2.2 is a great aperture that is "safe" to learn on.
So! I hope this was helpful for those that were wondering where the "glow" comes from! I realize there is much more to it than this. Each one of those steps that I mentioned take practice. These are just the basics but they are so very important! I think it's important to note that some photographers think that the way I shoot is technically incorrect… and it may be. However, I happen to like the way my images look and so do 30+ couples a year who make a large investment to have us be a part of their big day.
Some photographers think that you can't shoot with backlighting unless you have a flash and that's not true. You just have to have open, available light in front of the subject and the backlighting can't be too strong and overpowering. It takes some practice but it works! So!  To the man that stopped me during an engagement session this past weekend and told me to turn my couples around and shoot the opposite direction because the "light was better"…. I beg to differ. :) I think the light in these turned out JUST right!
** No reflectors used in these shots. I have nothing against reflectors, they're a great tool! We just don't use them very often. :) **
Canon 5D Mark III 50mm 1.6 1/640 ISO 320 (left image) | 50mm 1.8 1/250 ISO 320 (right image)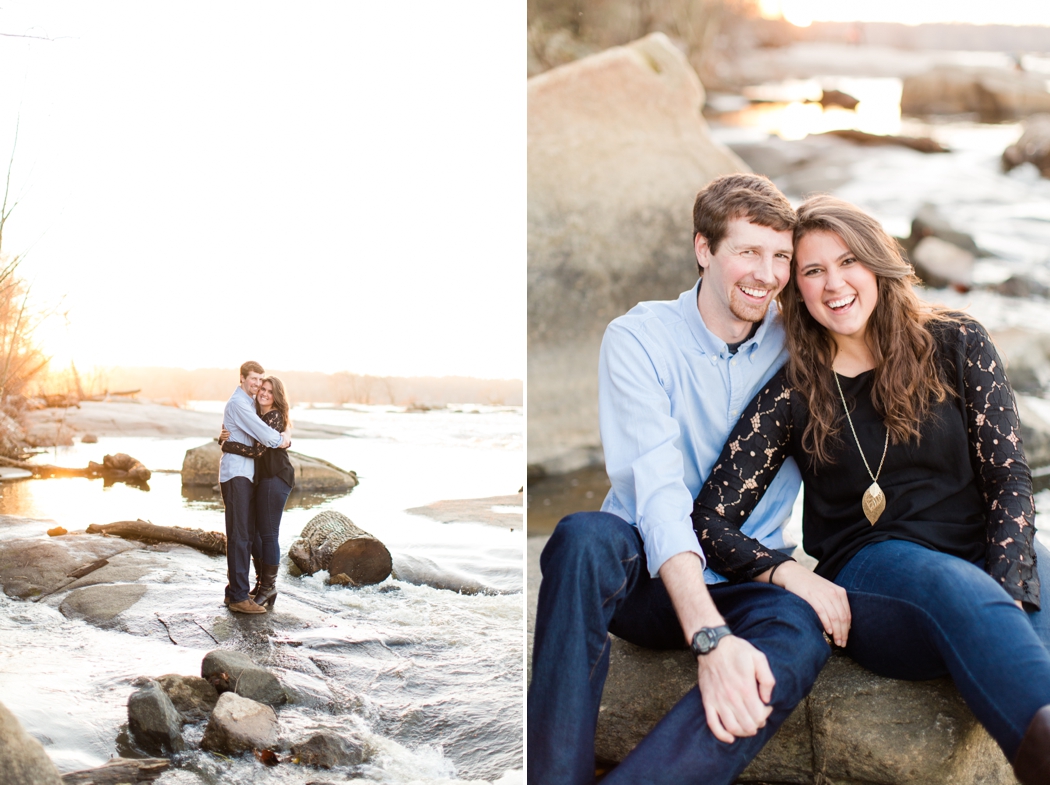 Canon 5D Mark III 50mm 2.5 1/500 ISO 320 
Canon 5D Mark III 35mm 1.6 1/640 ISO 320
Here are some other recent favorites with glowy light flooding in! Canon 5D Mark III 50mm 2.5 1/1000 ISO 125
Canon 5D Mark III 50mm 1.6 1/1250 ISO 160
Canon 5D Mark III 85mm 2.0 1/2500 ISO 160
 To view other Ask Anything posts, visit HERE!