He's changing so fast because he's so healthy and is the most amazing gift. I'm so grateful that he's healthy and I never want to take that for granted. I'm allowed some tears over losing my tiny baby but remembering the gift of how healthy he is makes those tears just turn to thankfulness. Graham is thriving and changing each day. Each day we see him do something new and it honestly catches me off guard. I'll see him clap or pull up on something or try to reach and take a step (still hasn't officially taken a step) and I can't believe he's my little rainbow baby that I JUST HAD!!!
How has he been outside of me longer than he was ever inside of me!?
As I think over this month with him, I have a few things I want to remember as a parent! :
Graham struggles to eat solid food. He'll put EVERYTHING in his mouth. But only seems to be able to keep certain few foods from flying back out. It got so frustrating to me that I scheduled an appointment with an ENT to make sure he didn't have a weird tongue tie situation going on…. NOPE. He's just picky!
Literally four days before his appointment, he started eating (actually eating!) chicken nuggets and you would have thought that we had won the lottery!! I was SO happy that he was swallowing real food!!
He's started doing "Touchdown!" with both arms in the air at the dinner table and it's  adorable!!
He's LOUDER than he was LAST month! How is that possible?!
His blue eyes just keep getting BLUER!!!
He loves to play with whatever Evy is playing with!
Graham loves carbs, chicken nuggets, cooked squash pieces, ham, cheerios, etc.
Graham loves snuggling with momma and dada in the mornings in bed.
I love how snuggly he still is!
He's had Roseola, HFM Disease and probably others this month. Yikes.
He has been sleeping through the night (except when he was sick!)
He went through a spell where he wasn't interested in Nursing and I almost bawled my eyes out… then he came back around!
He's wearing 18mo clothing size!!!!!!
He's super long and tall (and of course, Handsome!)
Grandaddy snuggles!
These Powers kids are huggers!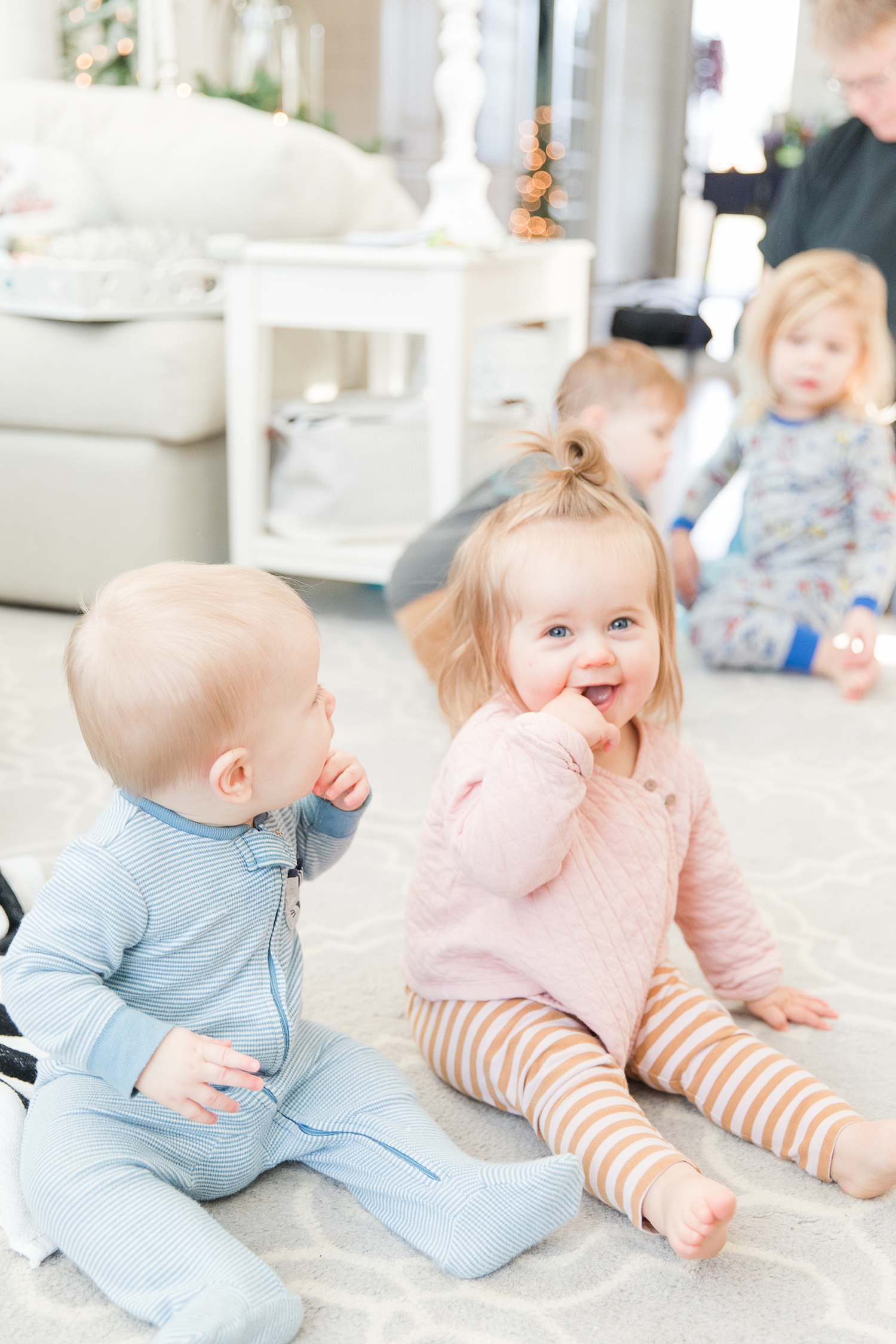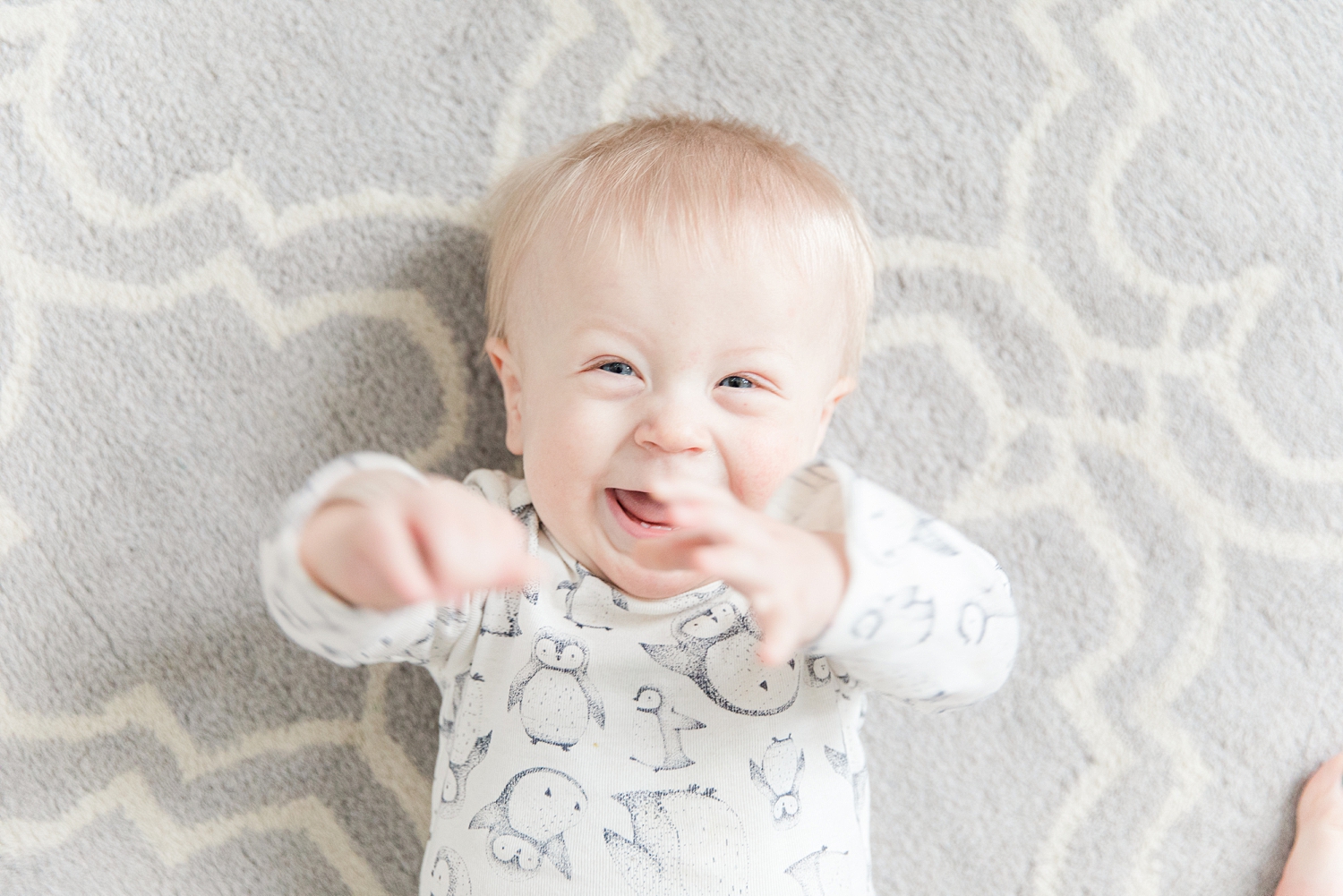 Erica is our lifesaver most weeks! SO thankful for her!!!!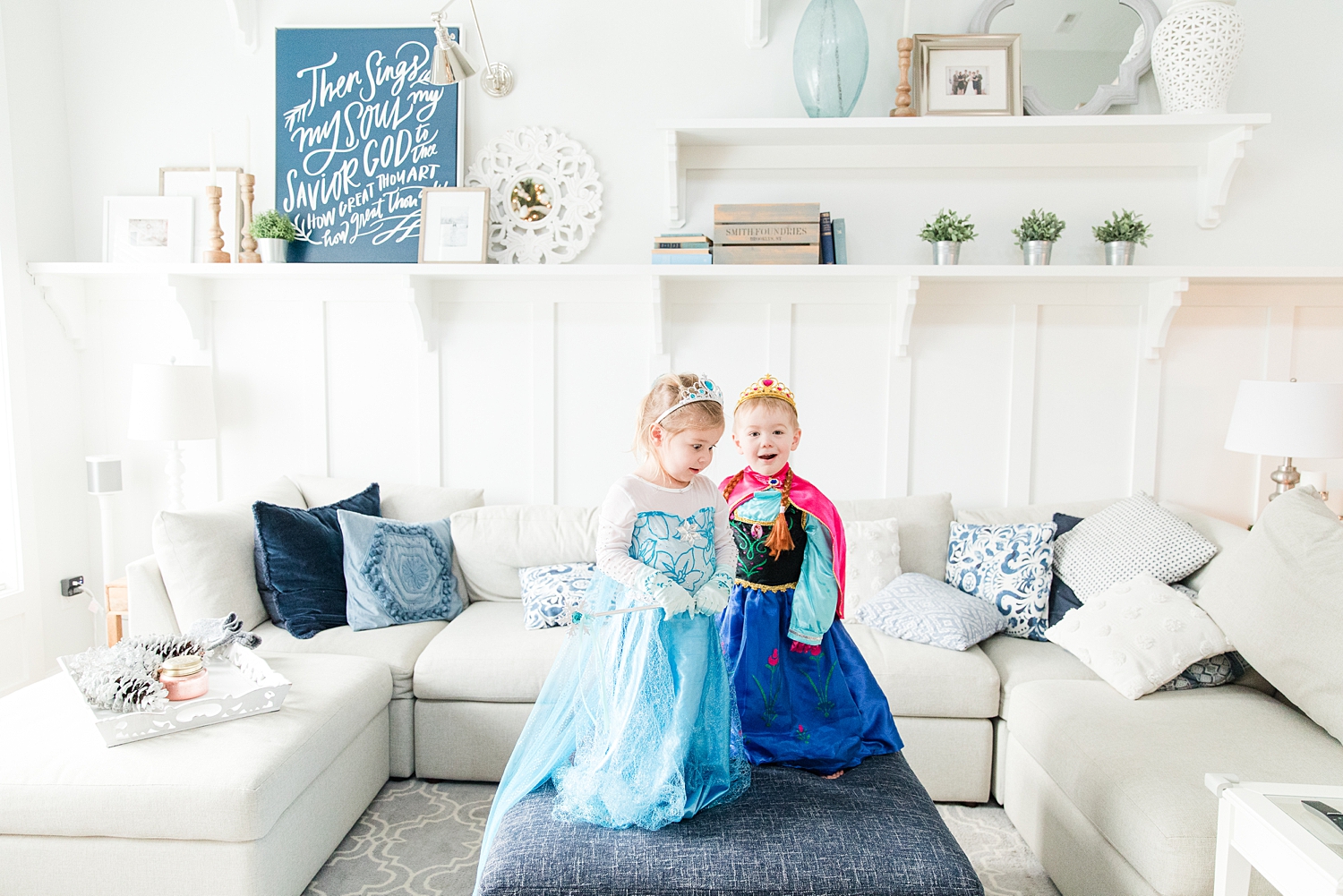 Post-cousin-sleeepover!!!
Getting them all on the same couch was incredibly hard!

My poor boy had HFM!!
My poor baby! HFM is miserable!
These pictures of all four of them are miracles!!!
The babies look thrilled. lol.
Graham "Mom, really? You couldn't have found me pants that FIT?!
I just can't get enough of him! I hold him close when he nurses.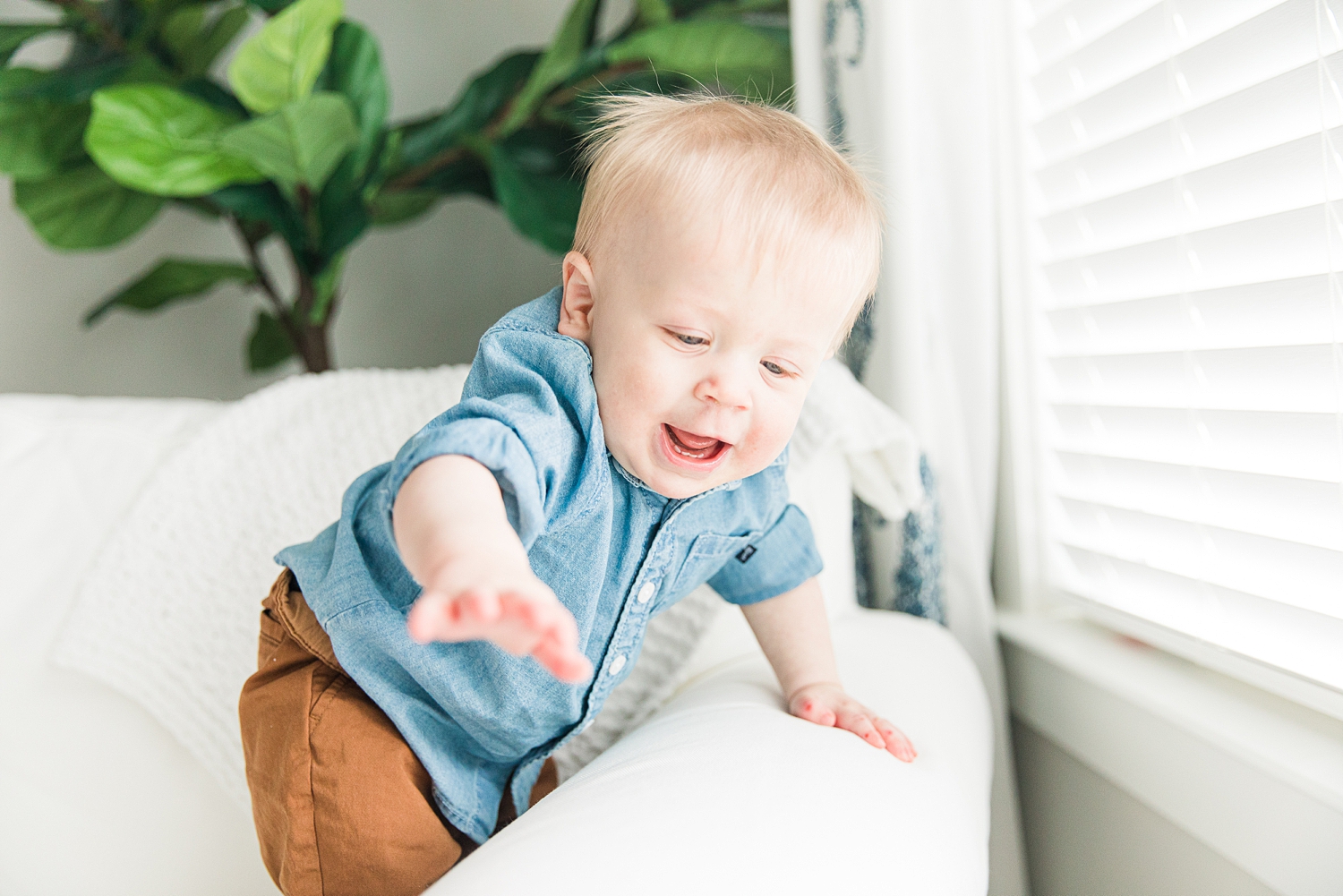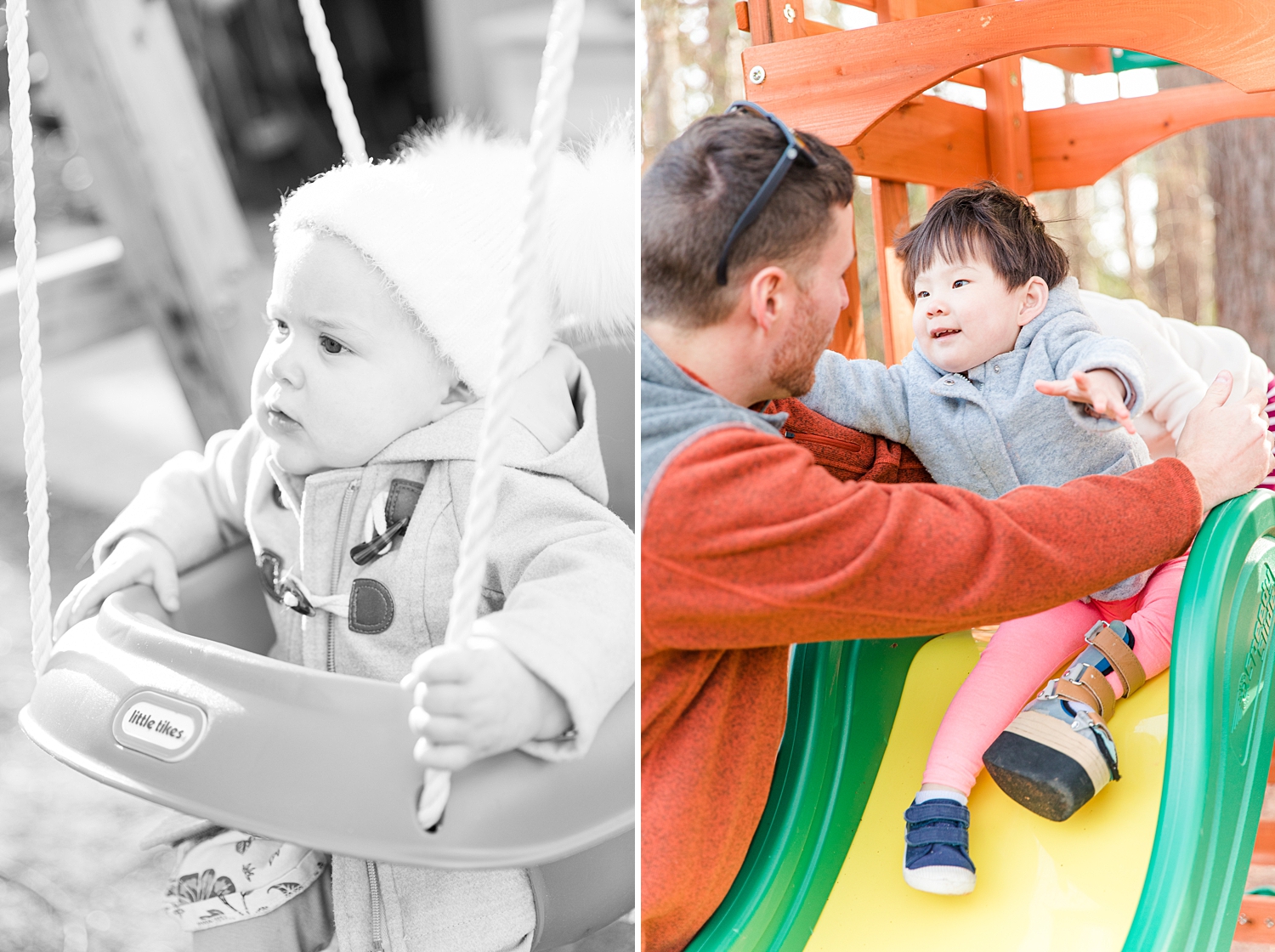 Graham! Bahahaha! Those eyes are impressive!