There were definitely moments of stress and worry and hours spent preparing for presentations… but all of the in between moments were spent will such amazing people!!! It was sad to say goodbye to these friends that we only get to see once a year! Our time together in Santa Barbara and Vegas was a blast!! It's one thing to see friends for a week at one conference… it's a totally different experience to do two conferences in a row with the same people! We were one big Shoot&Share family and it was so much fun!! So, because it's easier to share about a trip in highlight form, here are some highlights from our 15 days out west!! :
Highlights:
1. The guys at PASS blew me away. I do NOT deserve this but they used Ross and Brittany's wedding images EVERYWHERE! I was just in awe every time I saw them on display at the booth, in Rangefinder Magazine, in the Shoot & Share Magazine, life sized on the booth walls… etc. Such an honor!!! I'm still in shock!
2. Another highlight would have to be seeing the Shoot & Share/ PASS booth come to life!! It was incredible! The best way to describe it would be to say it looked like a Apple Store… only cooler! These guys worked so hard and it showed!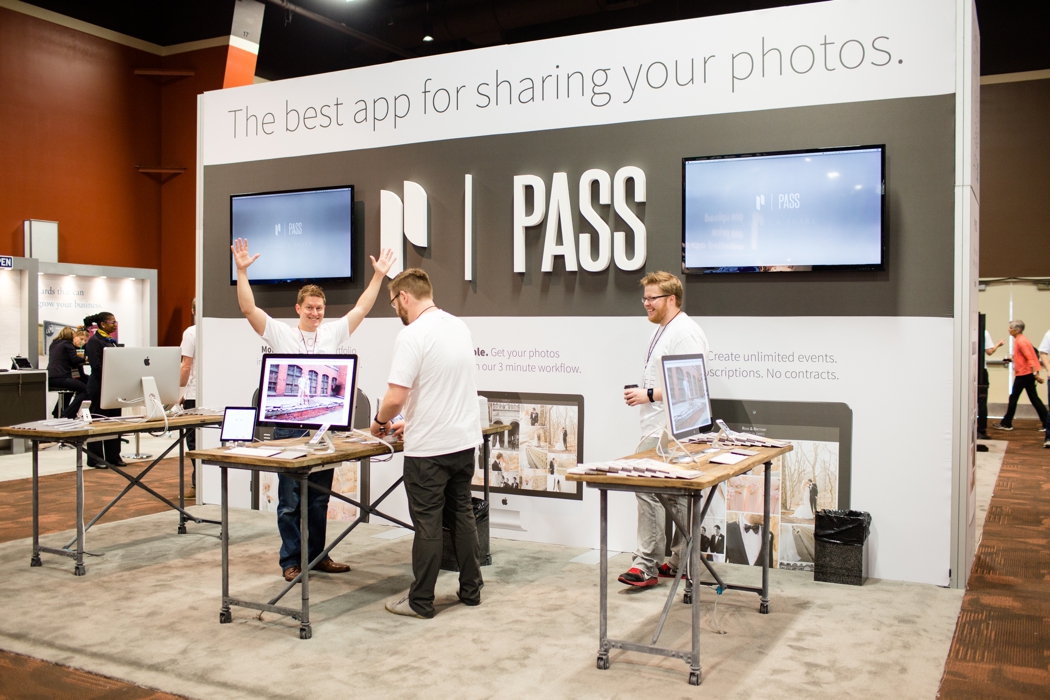 AHHH!!!!! Ross and Brittany, thank you for being gorgeous! :)
3. LOVED having these two with us for 3 days! If there are two people in the world that we want to share adventures with, it would be these guys! We love us some Bud and Jill!!! And they got to see their faces all over the PASS booth too!!
4. Speaking! Not only did I have a
platform talk at WPPI
, I was also a speaker at the Shoot and Share Theater two days in a row! LOVED it!! It's such a different experience speaking on a tradeshow floor with a Britney Spears microphone!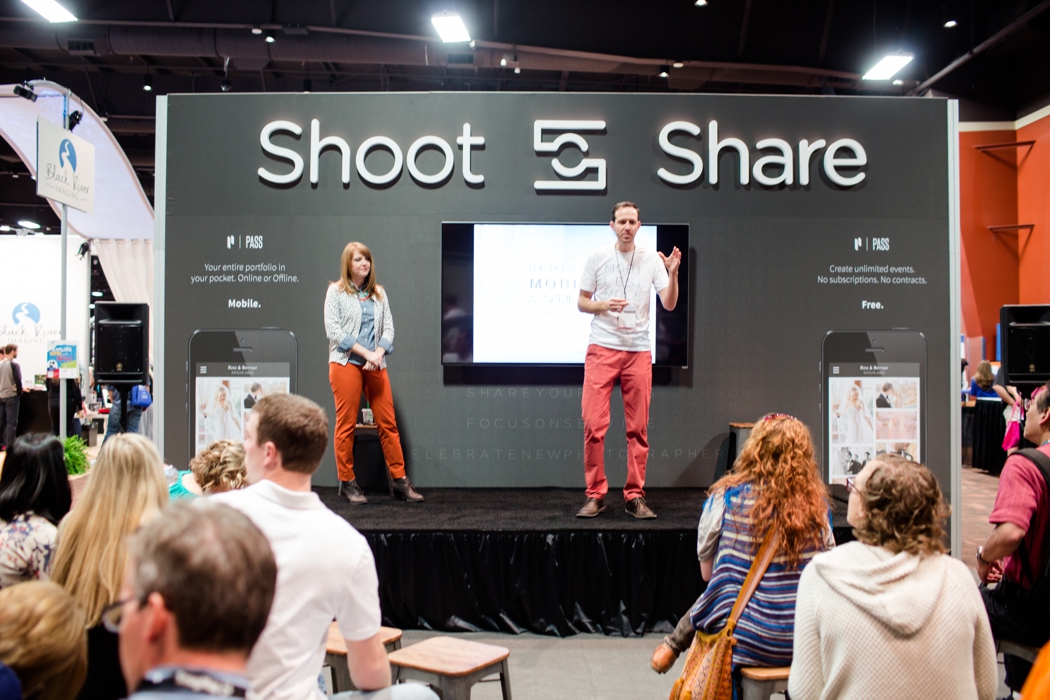 Thank you JILL for the pics! 
5. Our custom #KJKREW Tshirts from Buddy and Jill!! We died laughing when they arrived wearing these!! Hilarious!!! So much fun… and the story of how hard they worked trying to make them is even funnier!!!
Bahahahah!!
6. Our mini-adventure to the Hoover Dam! When we're with these two, we have to do at least ONE crazy adventure. Last year it was the epic 
RV Vaca
!! This year, it was a 2 hour trip the the Hoover Dam in a rental convertible! So fun! We were totally trying to re-create 
this picture! 
This place reminds me of The Capital in the Hunger Games!
Annnd Michael is afraid of heights. ha! 
7. LOVED hanging out with these amazing people!! And so many others!! 
And here are some instagram highlights!! : – Meeting up with of my our KJ couples!
Justin and Chasity
loved seeing you two!!! – FINALLY met
Tash
!! LOVE this amazing lady!! – And we met baby JAX!!! What a cutie!! He may have thrown up on me immediately but I'm considering it an sign of endearment!  – I had the opportunity to speak on a Shoot and Share Panel! So fun! Not long enough though! I had so much more to say! –
Jordan and Amy!
LOVE THESE TWO!!! Had such a blast with them! – SHOCKED to see one of my images used on a WPPI promo poster!! woohoo!