Carlyn is a wedding photographer in Ohio and I was so honored when she emailed me! We started planning their engagement session and they decided to make a trip to Massanutten with their families!! So perfect! Michael and I drove to the mountains on Monday and I can't begin to describe how much I love these two. They have such a beautiful relationship. I say this often about couples but their joy is contagious. Just being around them, I can feel their happiness and I'm so excited for them! They are best friends who met through their church. I loved hearing about how Ben would go to the coffee shop just because he knew that she would be there editing. What started as a friendship has turned into a beautiful relationship!
We are excited to be a part of their wedding day! We have never photographed a wedding in Ohio and so there's a first time for everything!! If their wedding day is anything like their engagement session, it's going to be amazing! I love their smiles, their love and Carlyn's love for BRIGHT colors. Girl after my own heart!! Enjoy some of my favorites from this wintery eshoot!
Virginia is beautiful! 
LOVE!
These two… so happy!
Love the shots by this creek! We may or may not have been shooting on the side of a busy road. Thank goodness Michael was there to drop us off! 
That smile!! Radiant!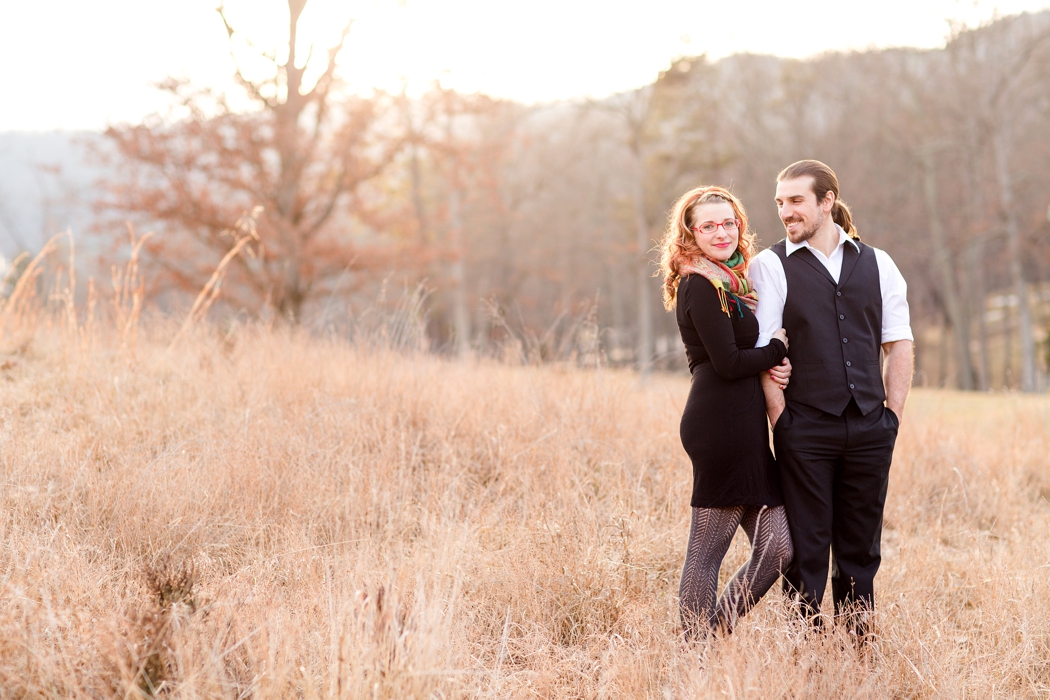 LIGHT!!! Glowy LIGHT!
Obsessed with her vintage ring!!
One of my favorites!!!
We ended with my FAVORITES! The light, the outfits…. so perfect!
Carlyn you are just gorgeous!