.
I absolutely loved being a part of this wedding and getting to know Laura and Craig's families. It was a day full of celebration and I was so honored to be a part of it! Laura and Craig, I'm so excited for you guys and I KNOW you're enjoying your cruise! (Cruises are the WAY TO GO for your honeymoon!! Of course, I'm a little biased:) I can't wait for you two to get home and see your blog post and gallery!! Congratulations and I wish the VERY best!!! Thank you for allowing me to be a part of this amazing time in your lives!!
MARRIED!!!
Laura! Girl, you look GOOD!!!!
I'll take overcast days ANY day!!! (Just without the massive thunderstorms:)
Love it!
Loving these teal doors!! Laura did you plan that? :)
Once again, we were ROLLING through these! I think I snapped 500 images in 5 minutes! Well, that may be an exaggeration but it was A LOT. We were racing the rain!
The flower girl has a little sassiness in her!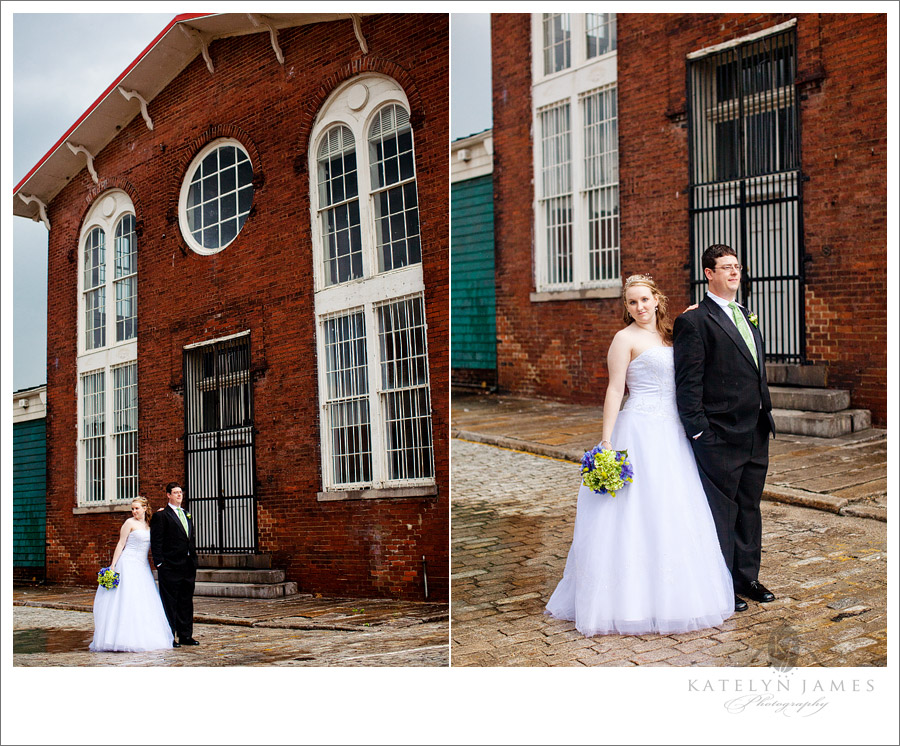 Annnnd at this point, we were shooting IN THE RAIN! Laura and Craig you are awesome. Period.
I've had that umbrella in my Bug for over 2 years! It's been waiting for it's big debut and Saturday was the perfect day to bring it out!
Josh and I LOVED this street! I'm tempted to lie and say we shot this wedding in EUROPE! That's what it looks like!
Reception time at The Black Swan!
The end! Leave Craig and Laura some love!! And Watch their SLIDESHOW by CLICKING HERE!!
.
Reception Venue: The Black Swan
Ceremony: Chester Presbyterian Church
Cinematographer: Josh Gooden
DJ: Mike Barnes
Invitations: Green Filigree