I most definitely left Kristen and Ryan's session feeling this way. Not only did I get to know them, I also got to meet Kristen's younger sister… aka, her "stylist"!  If I asked my sister to come and be my stylist on my e-session she would have said "Girl! Are you CRAZY?!".  Ha! I love my sister but I would have to BEG her to be my stylist for one day!
.
Kristen and Ryan met with me a few months ago to talk about their big day that is coming up in September and I loved them immediately! They are so relaxed and easy going, it's good for me to be around people that aren't as high-strung as I am! These two make an awesome couple and I can't wait to watch them become husband and wife! It's going to be an amazing day!! Kristen and Ryan I had a blast dodging tourists and outrunning the rain with you! You're the best and I apologize that I blogging WAY too many images…. that's why I'm posting at 3:30pm! It's taken me all day to get this post together because I have so many FAVORITES! Enjoy!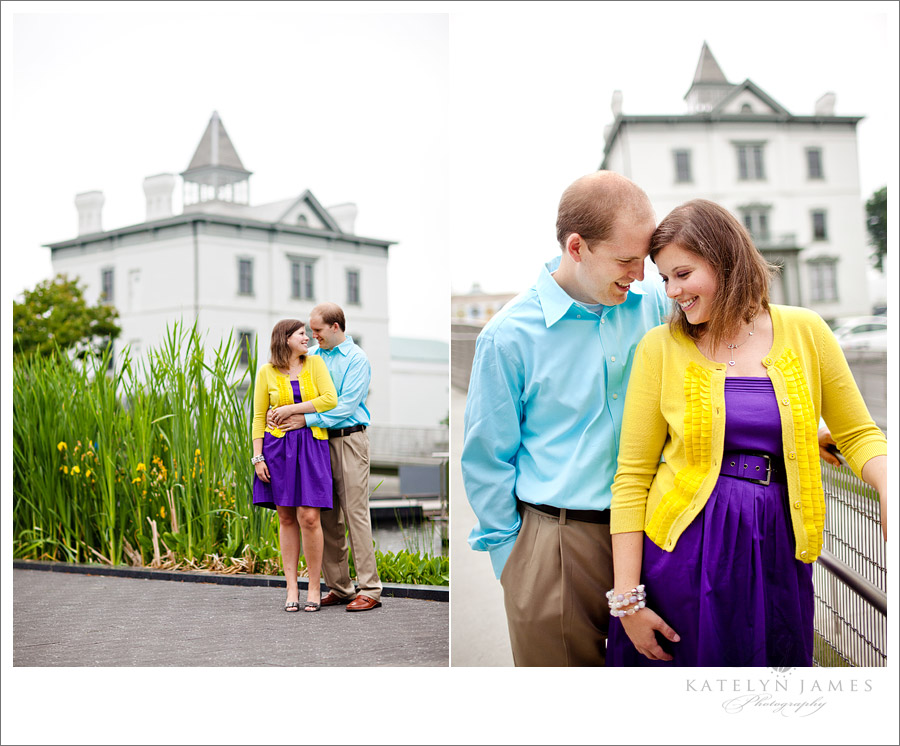 We started off at the museum and don't be fooled… we were SURROUNDED by people! I just hid them really really well for the most part! Kristen and Ryan handled it so well!!!
Girl!!! So good! Love this! Ryan you look good too but I'm afraid Kristen is stealing the show here!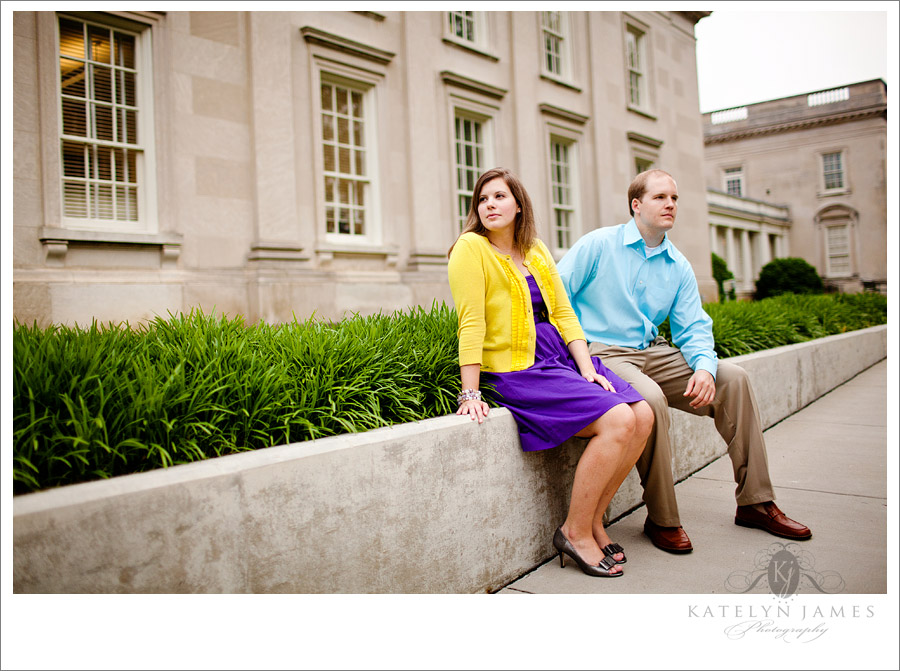 This one is a favorite for some reason… maybe it's the lines? Or that awesome purple dress and heels? Hmmm….
So I couldn't pick which ring shot I liked more… so you guys can decide which is best!
WOWSERS!!  You see what I mean?! Their "model" look is awesome!