… it was jam packed with information about posing, light, business basics, etc. It was a LOT to take in.  I realized as I was teaching that we probably could have had a whole WEEKEND full of JUST instruction and STILL wouldn't have covered everything. My hope is that these ladies were able to take the information we DID have time to cover and go home inspired. It's so easy to become overwhelmed in this industry. There are SO many people that are starting to pursue photography and while that's awesome!…..It makes it 100x harder for the "new" photographer to make it.  We talked A LOT about creating a business around YOU.  This topic is so important because it's literally the only way new photographers are going to survive. Your brand has to be about who YOU are because that is the only thing that other people cannot copy. Anyone could produce images like mine…..but no one can be Katelyn James.  This is true in any business but in photography, it's the one thing that is setting certain photographers a part from one another!
.
So that's a little peak into what we talked about and here are some MORE images from our time with Jared and Lauryn! Seriously, I can't thank them enough for giving up their Saturday to be our models! Love you both!!!!
.
And Thanks again to our amazing vendors:
Thanks to:
How awesome is this CAKE?! Thank you Shyndigz!
After our time in the Sweet Spot… we moved outside!
We talked a lot about the "evolution" of posing!  This basically incorporates how to get MANY "looks" in one location AND how to use the transitions between poses.
By simply changing lenses and angles, you create totally DIFFERENT images in a matter of seconds.
Then we shot in some direct lighting… at 12:30 in the afternoon… not easy.
We talked about reflection and how to recognize it and USE it well!
The balloons were stolen from an "Open House" advertisement at the end of the street…. we returned them, don't worry.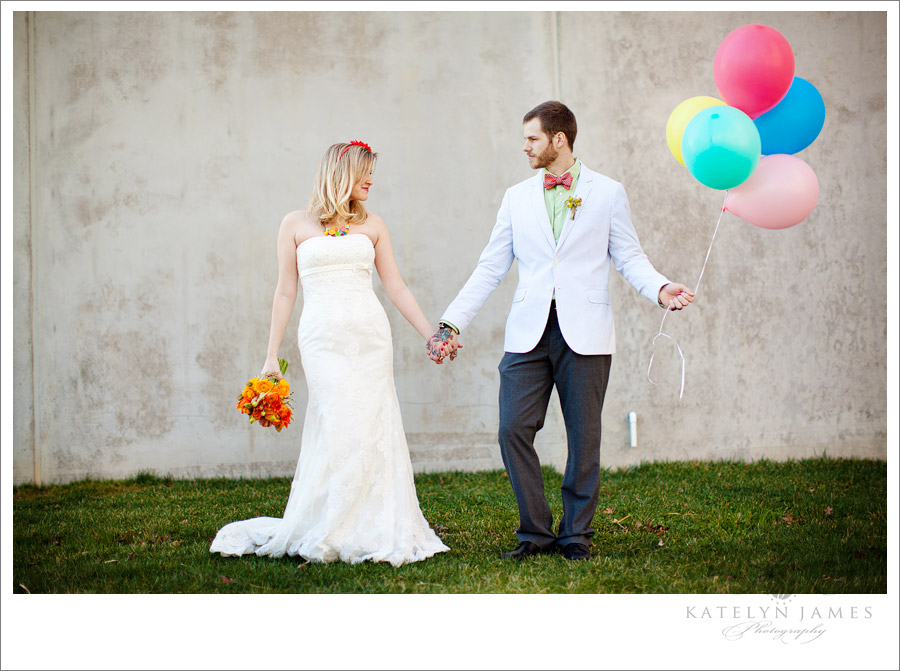 Ok…. I wish I could say I planned this… but I didn't.  We just happened to find someone's retro VW Bug parked at the Hotel… so off course we used it!
And here are the WONDERFUL photogs that I got to hangout with all day! Thank you all so so much!!! It was a blast!!