double header weddings that are 4 hours a part of from another…. or the 2am blog post writing that takes place before a waking up for a day of coaching sessions.  I don't blog about all of that stuff because it's just depressing to talk about being overwhelmed and tired. So I blog the happy stuff… the fun stuff… the pretty stuff! As you look through these images, you'll see couples that have all been through what I have just described this year. We're all in the wedding industry and we have all had seasons of being overworked and drained. So that's why this trip was so necessary! We decided way back in the summer that once we conquered the majority of our busy season, we deserved a vacation!!! So we booked a Western Caribbean Cruise through Norwegian Cruise Lines (Our favorite!) and Party Barge 2014 was born!! We had the time of our lives! It was amazing and Michael did most of the planning! He's so good at that stuff. We jokingly called him our "Personal Cruise Director" and that's literally what he was! He booked the shows, dinner reservations, excursions, taxis, shuttles etc. I literally don't worry about anything when we're traveling… I just follow him around! :) It's wonderful! So enjoy some of my favorite images that tell the story of our amazing trip!!! We are SO thankful that we didn't do this alone! The Grovers (Troy and Aimee), The Powers (Buddy and Jill), The Akins (Ryan and Annamarie) and The Herrintons (Tyler and Ashley) made up the BEST group! Everyone was on board for any type of adventure and oh did we have some adventures!!! Enjoy!!!
We all drove and flew into Miami the night before the cruise began. Michael and I traveled with Bud and Jill and Michael had booked a room at a Hilton in Miami. It wasn't a fancy room…. just two queen beds so that the four of us could save some money. Little did we know that our Hilton Honors Points were going to pay off BIG TIME! We basically spent the night is a large, luxury apartment overlooking the water! We had walk-in closets, a dining room, two bedrooms and a massive balcony! Crazy! I wish we were there longer than one night!! :) 
As soon as we got to Miami, we unloaded the car and then headed to South Beach to meet up with Troy and Aimee for dinner at Ola! …. It was pricey, but AMAZING!!! We had the best time! 
Then it was CRUISE DAY! We had a 5 min drive to the cruise terminal and we boarded in no time! There's our cruise director everyone! :
I don't know why but I loved our little sink!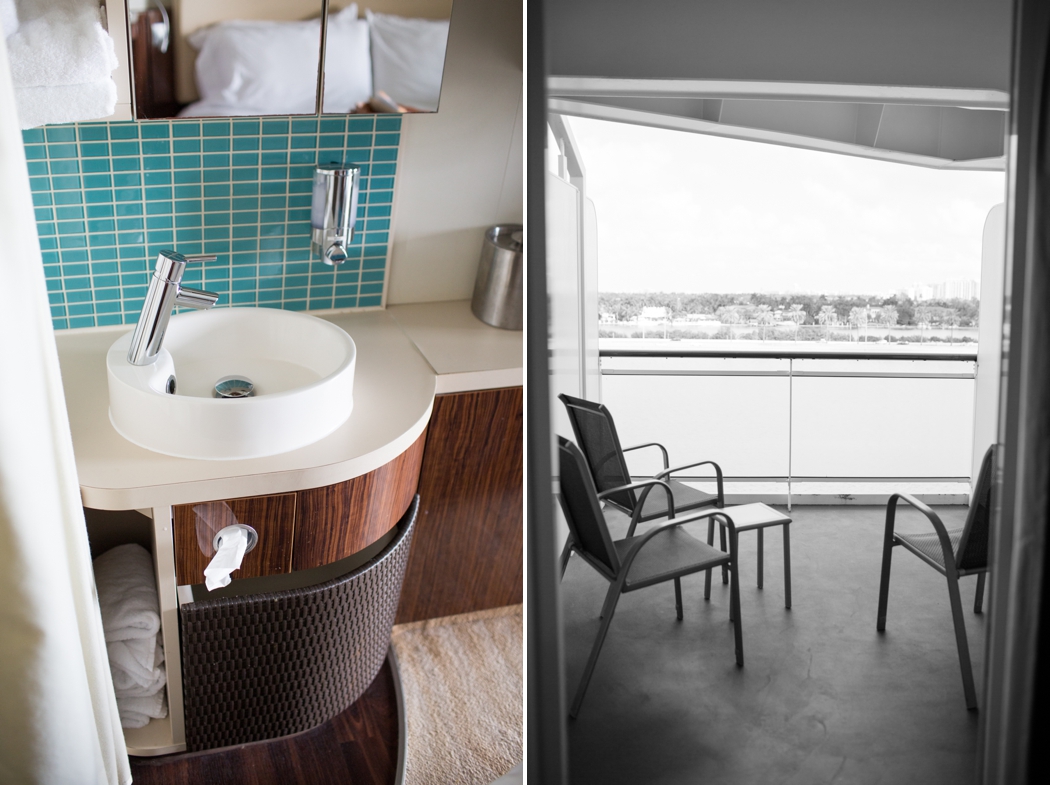 The boys were on the slides before the ship even started moving!
There's a mixture of DSLR shots AND iPhone shots so don't judge! 
Waiting to set sail! 
Michael had the fun idea to surprise everyone with custom American Apparel tanks that say "#PartyBarge2014" on the front and our last names on the back! They loved them! :)
Cutttttteeee
Off we go! Headed to Jamaica! We had two days at sea to hangout on the boat and I didn't take any pictures really. Aren't you proud?! I tried to refrain the first two days so that I could really relax and have a break!!
It's Jamaica time!!
So here's the thing.. this is my only shot of Jamaica.. BECAUSE we went river tubing and climbed waterfalls all day! It was a very adventurous day… but also a very wet day. So the camera and iPhone didn't make the trip unfortunately. However, Tyler has some Gopro footage that I can't wait to see!!! Jamaica was amazing and we left that port thinking that it would be hard to top that… but we did:) We loved everything about that day!! We had the best taxi driver, we only lost one wedding band and one pair of sunglasses and we made memories of a lifetime! 
I loved our dinners at night together!! 
Our home! Welcome to Grand Cayman! 
We all packed into a taxi to head to the beach… and Bud was our tour guide:)
And Jill had to squeeze in between two new friends. haha
We started the day with a few portraits of each couple! And the boys weren't really feeling it….. at least my boy wasn't, haha.
You know they're done with pictures when they start taking these. Portraits only lasted for about 20 minutes but it was so worth it!!!
You can view them here! 
So pretty!!
I always end up taking a picture like this at the beach… excuse those nasty toes! 
Cute little Aimee!!!
Grand Cayman was a chill day… Cozumel was our ADVENTURE day! Let the fun begin! We rented scooters…. against the cruise line's recommendation. :) And it was AMAZING!
The guy we rented from gave us this to "help" us get around. yea.
Hahaha Looks like Troy is for rent! Sorry Aimee! 
Ancient ruins! 
The Cozumel day was their 5 year Anniversary!!!!!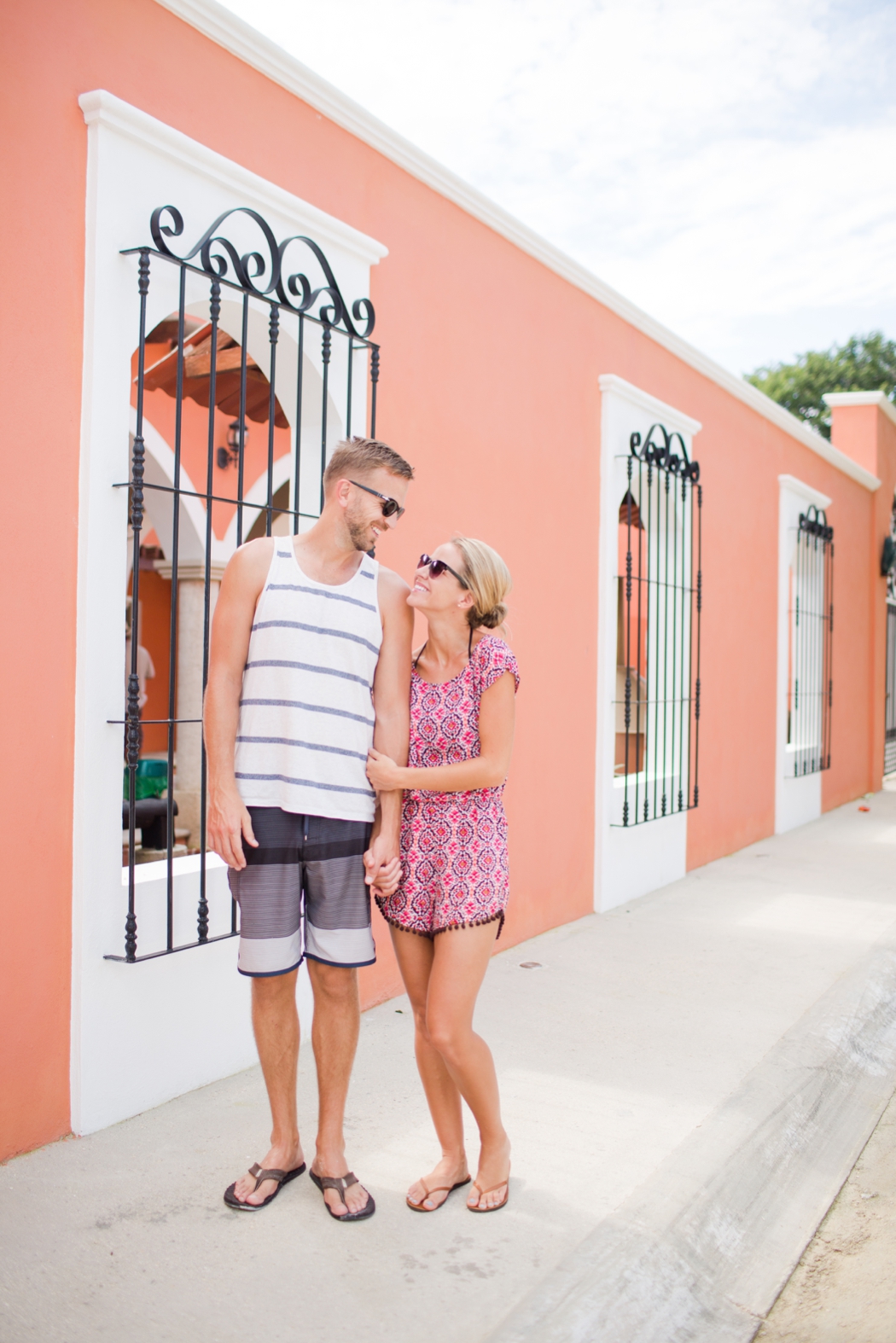 Happy Anniversary you guys!!!
The #scootordie crew
Love this! 
Boy band…
This place is so gorgeous!!
Blow holes!!!!
Back to the scoots! We just stopped whenever we wanted and it was awesome! 
We wanted a legit Mexican dining experience… and we got it. :)
No idea.
Best way to end our last excursion day! 
We made it back to our floating home! 
Then we had one day at sea on our journey home! 
It's literally a floating city! 
Here are some random iPhone pics of some of my fav memories!! This was "Arms with with Aimee"… or maybe it was "Aimee's Booty Bootcamp"…. both were great! ;)
Game night!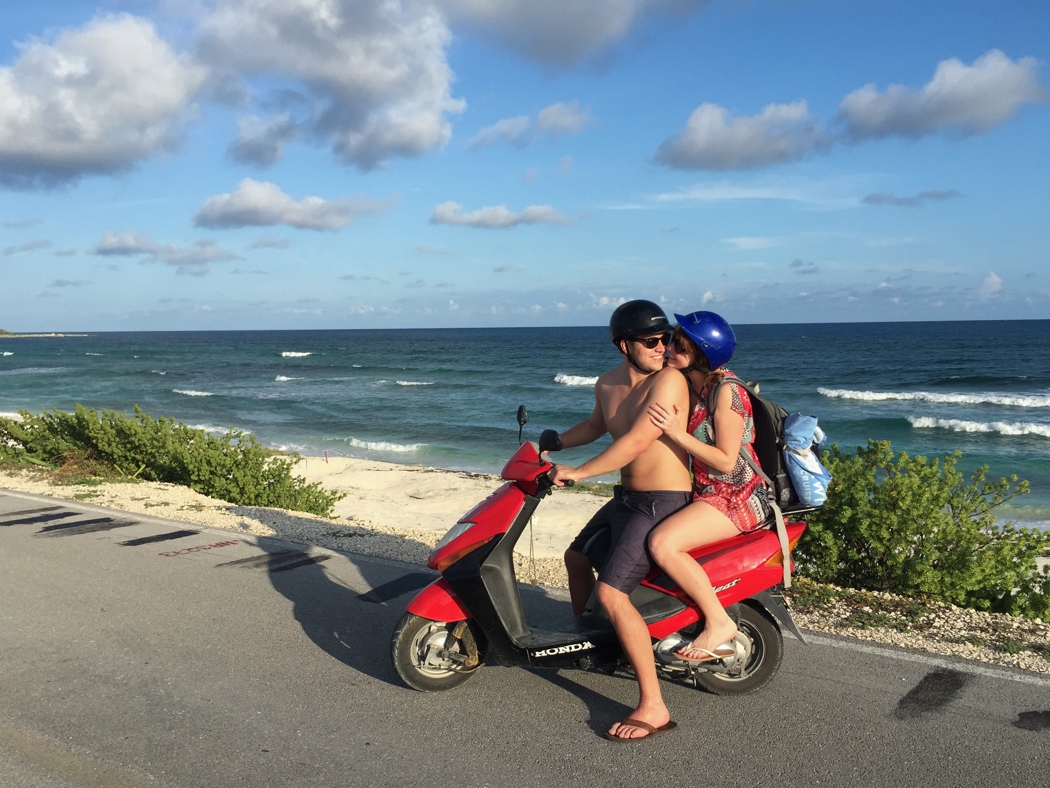 Love this one! What a trip. We are so thankful for this experience… now I have to go make my
photo book!!!