We arrived at the airport early to make sure we had plenty of time before we departed! We took our picture with the 3 million dollar plane, had our safety demonstration and then we climbed into our assigned seats based off of weight and buckled up. The pilot and tour guide tried to start the plane and NOTHING happened. I thought to myself "Surely that was just a fluke!". We had been talking this tour up ALL week! We loved driving to all of those gorgeous waterfalls but there were some falls that were jaw-dropping and you can only see them from the air or boat! We were flying out the next day and so we couldn't re-schedule our tour. The pilot told us he was sorry that we wouldn't be able to fly and we disembarked. I was in shock! They had been doing tours all day!! How could it be broken in a matter of seconds?!
We walked off of the airstrip so sad and disappointed. As we walked back towards the car, the pilot mentioned that he was going to call a mechanic to see if there was anything he could do to jumpstart the plane. We felt a little uneasy about the whole term "Jump starting" but we trusted them and we climbed BACK in the plane. We buckled up, put on our headphones and the pilot turned the key…. and NOTHING happened… AGAIN. Oh it was SO SAD! The mechanic made one slight adjustment and magically…. it WORKED! It started and we were on our way!!! Ah!!! You appreciate something SO much when you think that you're not going to get a chance to see it!!
The flight was amazing! The waterfalls, cliffs and lava flows were unbelievable and I can't wait for you to see them!!! We left the Big island the next morning and headed to Oahu!! We road 4-wheelers, visited Pearl Harbor and saw some of our favorite spots that we visited last time we were in Oahu! Enjoy this final Hawaiian blog post!!!
View Part One from our Trip HERE! 
To view our Hawaii trip from two years ago click HERE, HERE and HERE!
To view other travel posts, click here! 
We stopped here on our ride to the airport for our flight!! We had to drive through about 2 miles of lava rock but it was worth it!
This was before we knew anything was wrong!
And we're UP!
This island has 11 of the world's 13 climates on it! It's INSANE how much it changes throughout the island! You'll see it change DRASTICALLY just from our hour and a half flight! Ps. Below you can see where the lava flow stopped!
Ancient volcano!
That's our resort!
This Japanese resort points directly to Japan!
Here come the cliffs!
AH! They just DROP off!
Waterfalls for days!
Brenda is loving it! 
Live, active lava flows!
If you want to see this stuff, you have to take a sunset trip because it's hard to see the "glow" during the day!
Evidently tours don't fly over volcanos every day! Our pilot was really excited about this and circled over it 4 times taking his own pictures…. which was a bit nerve-wracking!
Craters and coastlines!
And now we're in Oahu!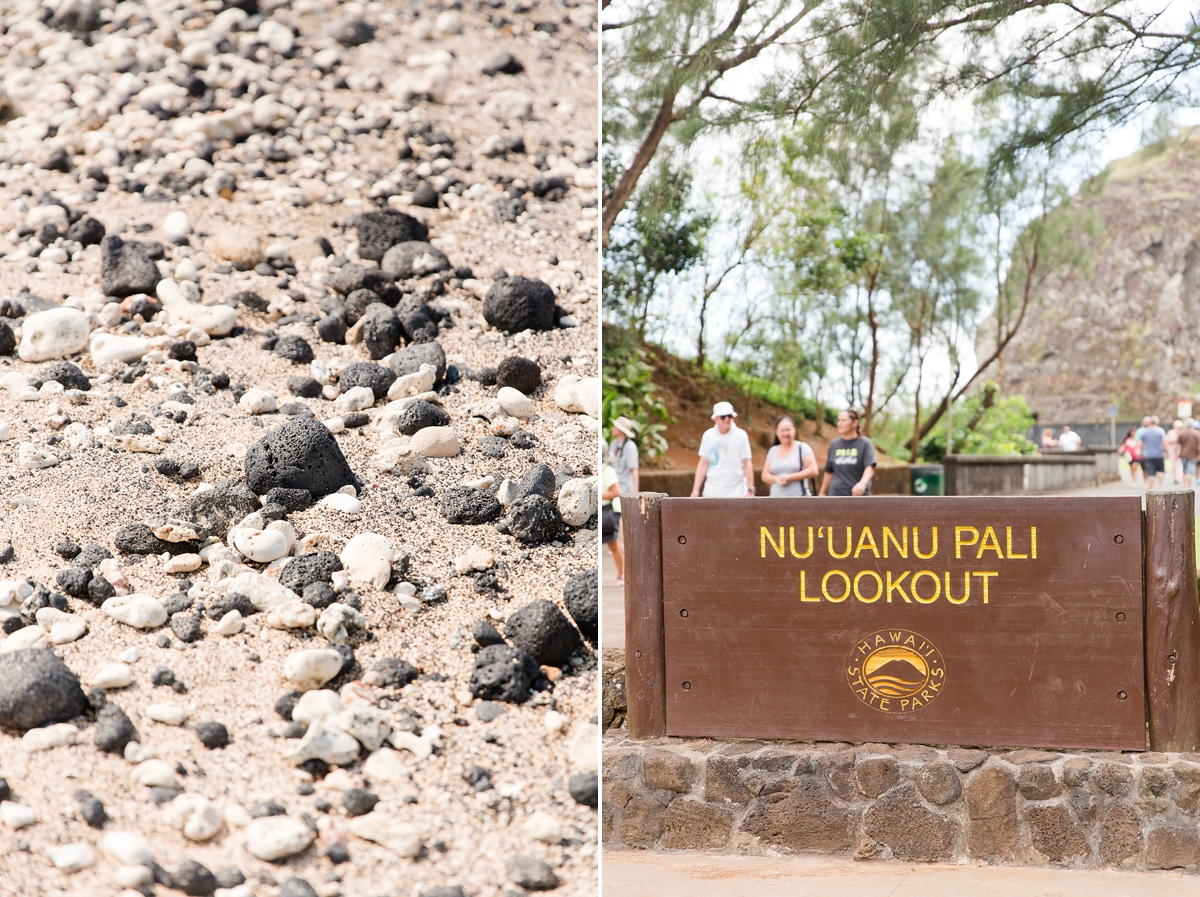 One of our favorite lookouts!
Chinaman's Hat!
This is right next to where we stayed two years ago!
4-Wheeling Time!!!
You may not be able to speed around really fast but why would you want to speed past a view like THAT?! Wow! Ps. Our guide took tons of pics for us and we love him for it!
Covered in dust!
Over 100 movies were filmed here!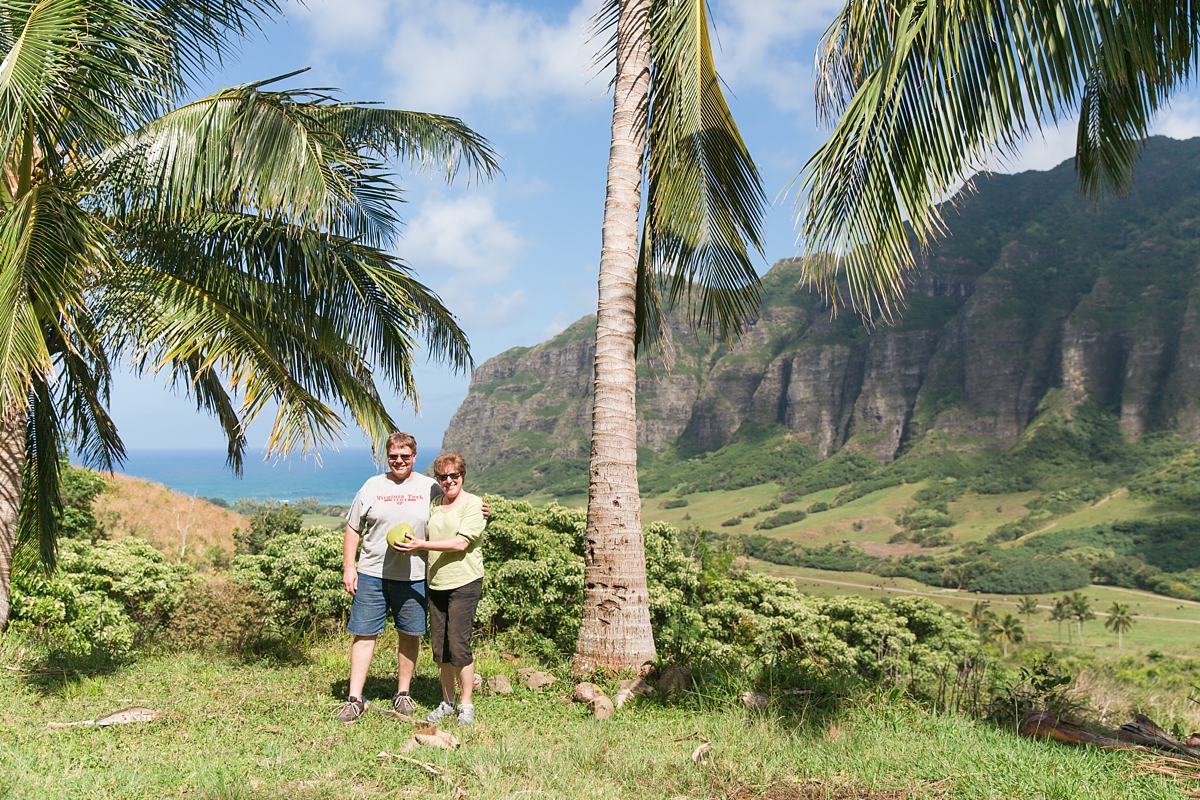 To the North Shore we go!
Volcom House!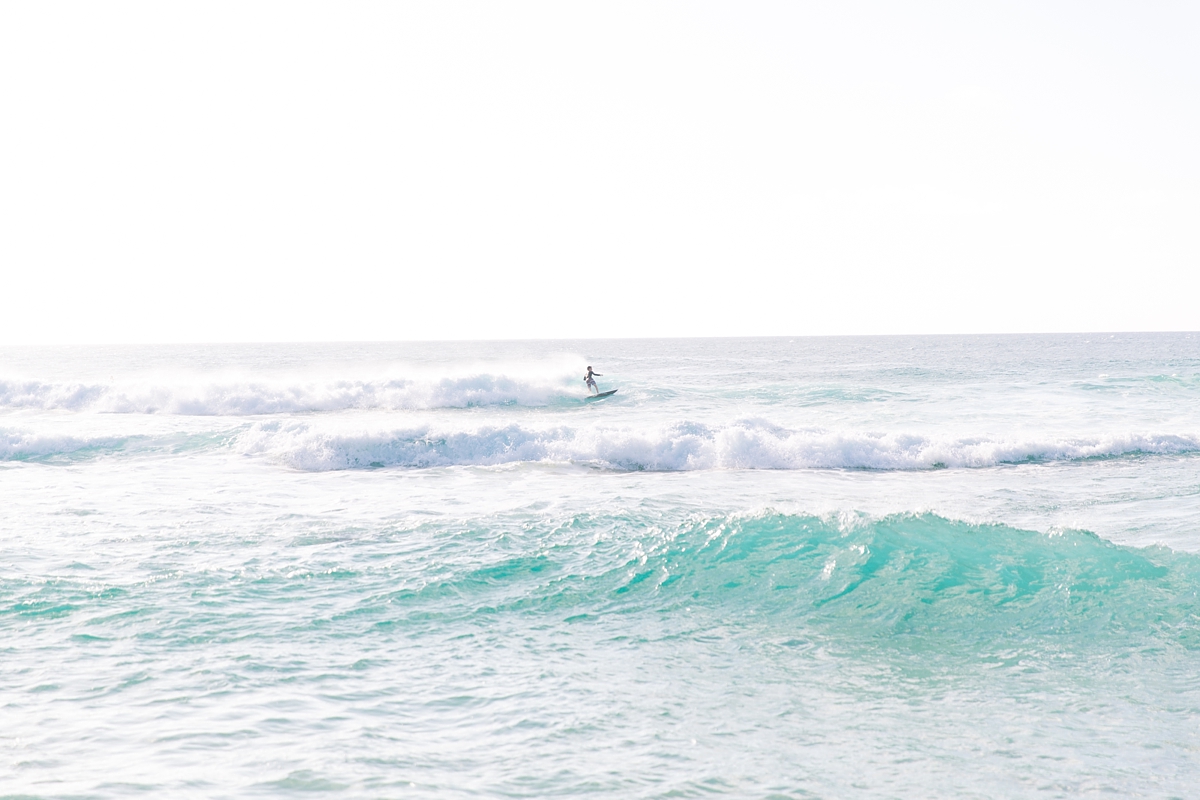 Shaved ice!
I have followed Clark Little on Instagram for two years ever since we were on the North Shore at the same time on our last trip and he's EXPLODED! Loved finding his gallery!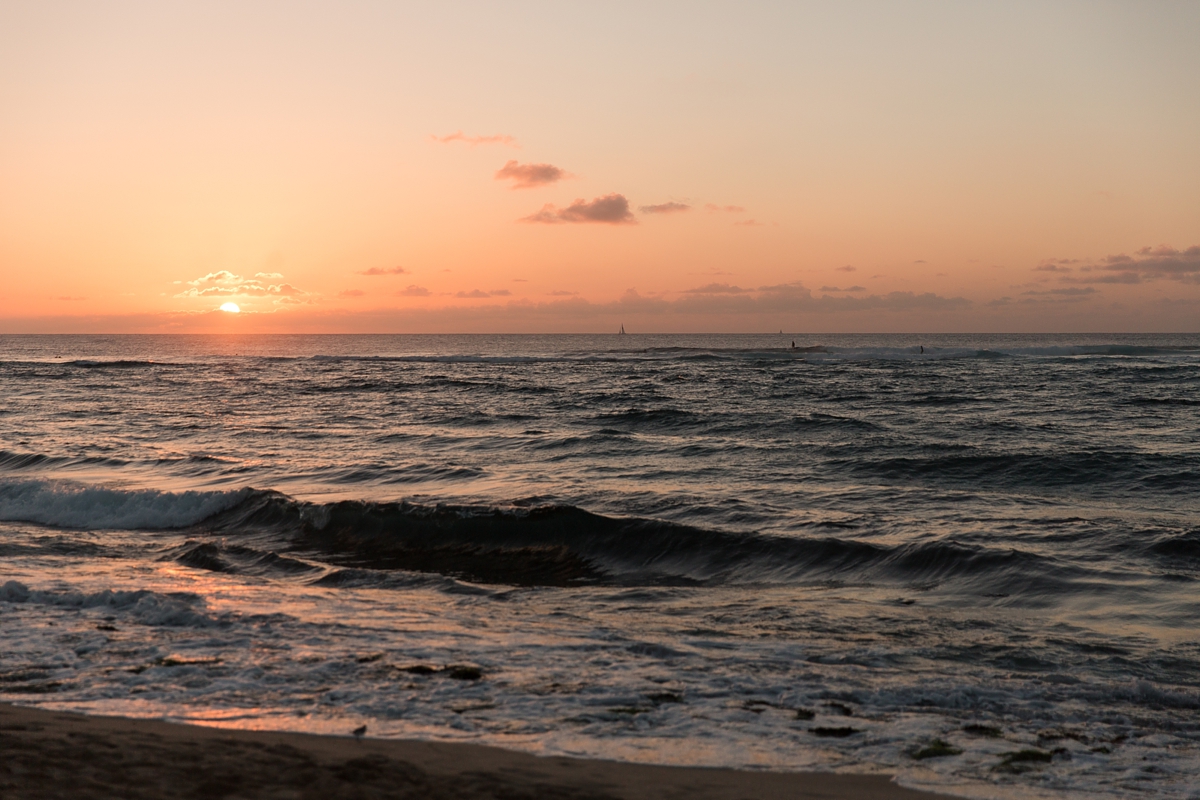 37th Floor view!
Pearl Harbor day and we look like such tourists.
It's such a humbling place to visit.
And Mike made a few feathery friends while we took a snack break. :)
After Pearl Harbor we headed to Wakiki for a swim and then it was time to go home! How sad!! Our trip of a lifetime came to an end but it was amazing while it lasted!!