and try to find locations for an engagement shoot! Sandra had the locations planned so perfectly! She even had them timed out!! We accomplished SO much in a couple of hours and as we walked around the city, I got to hear a little about their life and their story. Sandra later explained that she came to this city hoping and praying that she would meet someone like Hieu…. and as they took their engagement pictures, it almost seemed surreal to think about where her life is now! They have a beautiful NYC life together and I LOVED being a part of it for the day!! Hieu and Sandra are such a kind, sweet couple and I'm so thankful that I was able to shoot these images in their "home town"!! Enjoy some of my favorites!
Seriously, Sandra picked some awesome spots!!
One of my favorites!!
Another fav….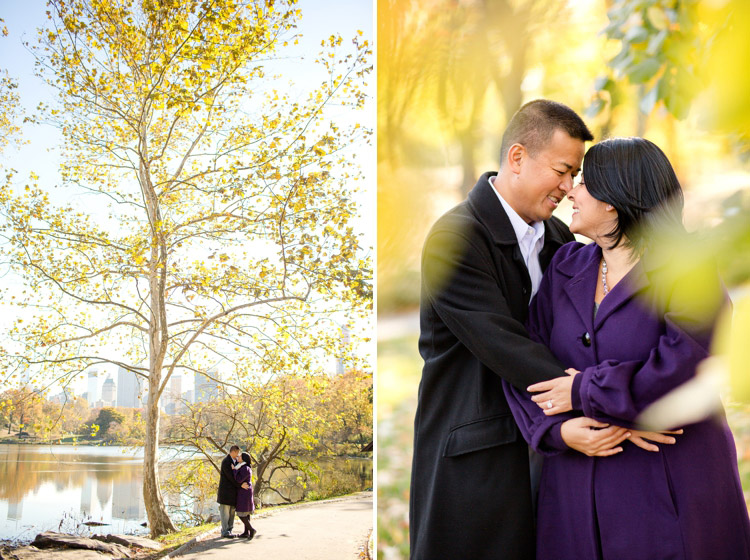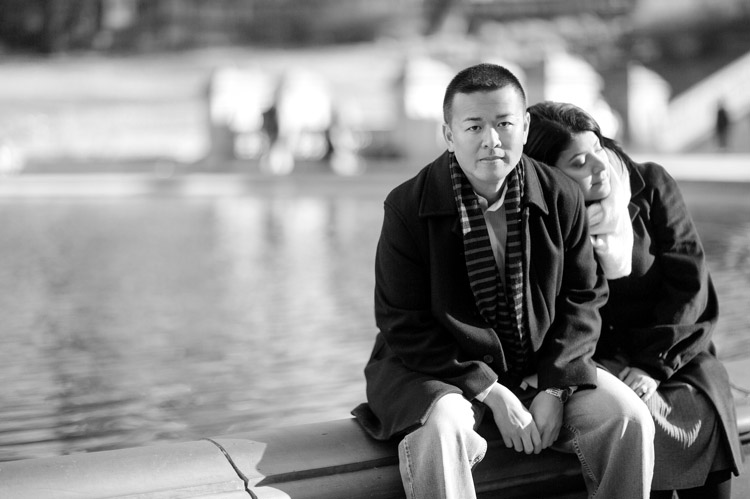 Thank you two for being patient and waiting for a few seconds of clear stairs!  It's hard to find a clear area in Central Park! People are EVERYWHERE!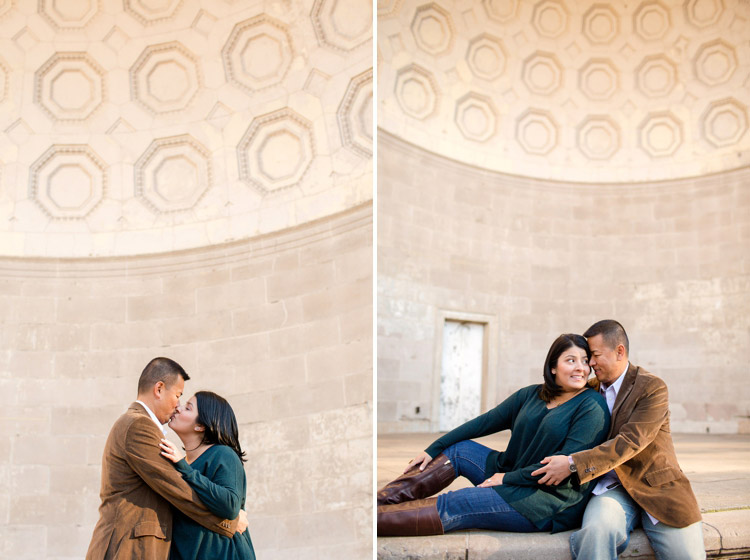 Sandra you're beautiful!!!! Love her smile!!
The one the on the right… another favorite! :)
And I'm not one to take silhouette shots but I couldn't resist! This is where they used to wait for the ferry during their dating days!!