Luckily for me, Clare was JUST as excited about the idea as I was… if not more! We picked a date, I worked out travel and lodging (Got to see Britney! Score!) and we planned a super fun engagement session for memorial day weekend.  They were off from work and Michael was too so it was great timing! We met at 8:30am… yea. It was EARLY for me but I really didn't feel tired because I was so ready to DO THIS! As we started their session in Harlem, we walked around the streets and realized that no one was around! The streets were empty for the most part because it was 1. early and 2. a holiday!  It was wonderful! These two have portraits in front of the Apollo Theater with NO people in the background! That's amazing!!! Now Times Square was a different story but we'll talk about that in Part II.  I figured a Part I and Part II post would be the best way to show all of these fun images! I couldn't narrow them down! I want you all to experience as much of this session as possible because I LOVED IT!
.
I knew I would click with Clare from the beginning because she's obsessed with Adele and admits to singing her songs a little too loudly at times and I can relate. Matt wowed me with his willingness to literally walk MILES and try anything I asked. I love it when the guys love the session as much as the girls! It makes it so much more enjoyable for everyone involved! Matt even had some awesome location ideas! Perfect!!!
.
So because I have a whole other post to write and prepare, I'm going to stop rambling now. However, you need to know that I ADORE this couple and I can't believe I have to wait a whole YEAR before their wedding!!! The countdown has begun!!!!!!
This was first time seeing Clare's "model" face… umm.. LOVE IT.
Michael woke me up at like 6am that morning and showed me the radar… HUGE STORMS blew in from 6-8 and I'll admit I was a little nervous! However, Clare got to wear her awesome HUNTER boots so it worked out just fine! The rain stopped and it created awesome light!
And there was WIND! So perfect.
Gosh Clare you're gorgeous!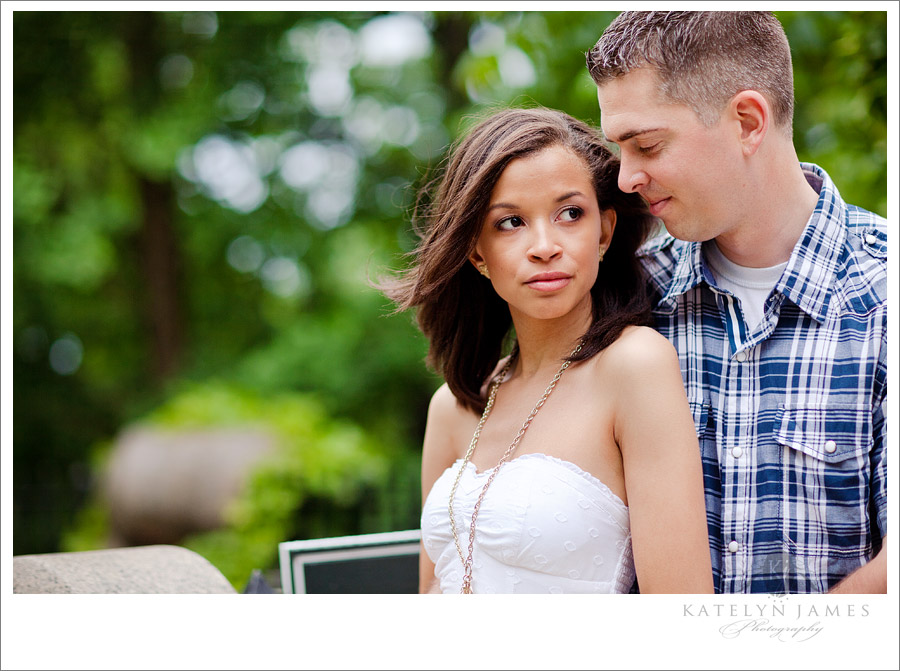 Moving on to Columbia University for a few shots!
Ha! I'm so not a city girl, I just asked them to run out and kiss in the street… like that wasn't dangerous at all!
Some of my favorites!
This is somewhere in Harlem… I think. I'm not really sure, Michael and I just followed them around! I felt super directionally challenged ALL day!:)
You two are so much fun! Love this!
Apollo's theater….
LOVE Clare's ring! Matt, you did well my friend!!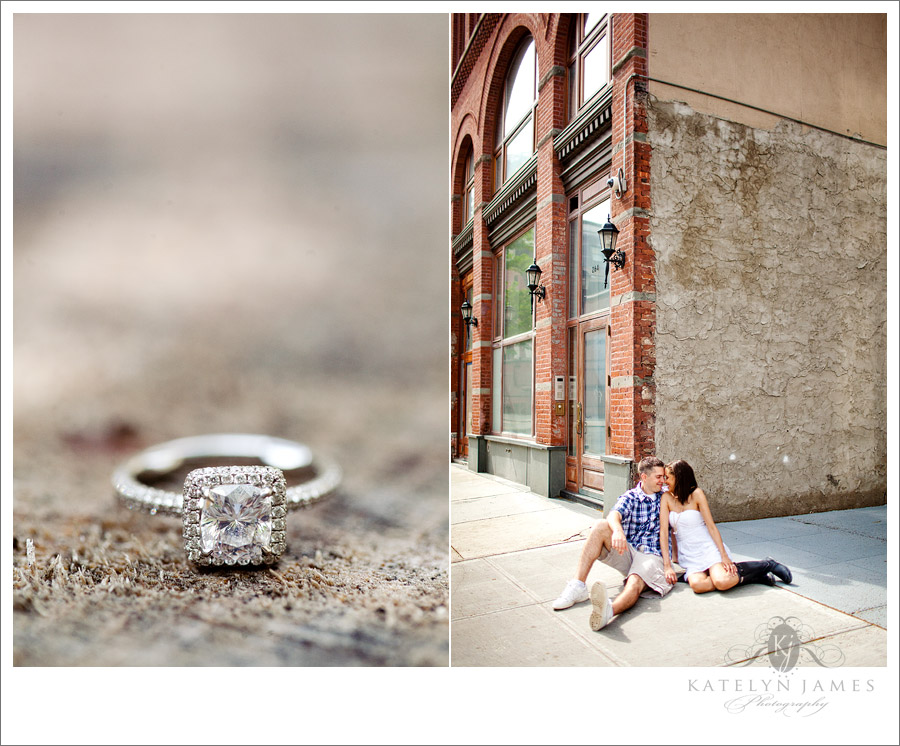 Matt was our "line finder" for the day. He mentioned that the lines of these buildings were pretty cool and I immediately agreed! Good eye Matt!