Charley likes Cheez-its and Rolls and I thought to myself "I love this dog already!!".  Charley has an abundance of energy but he did SO well during his portrait time. It's not easy taking portraits of active puppies in the middle of Monument avenue around rush hour but thankfully, Lauren's amazing Maid of Honor stepped in and helped!!
I loved getting to know these two. We walked into Maymont Park and I immediately gravitated towards these pink blooms in the trees. Blooms in JULY?! I'll take it! The 55% chance of rain never affected us and we ended up having the most perfect RVA engagement shoot! I think what I love most about these two is that they have been together for so long that they are SO comfortable with one another.
Between the colors, the smiles and the backdrops, this is one beautiful shoot… if I do say so myself!! :) Enjoy and get excited for their wedding!!!!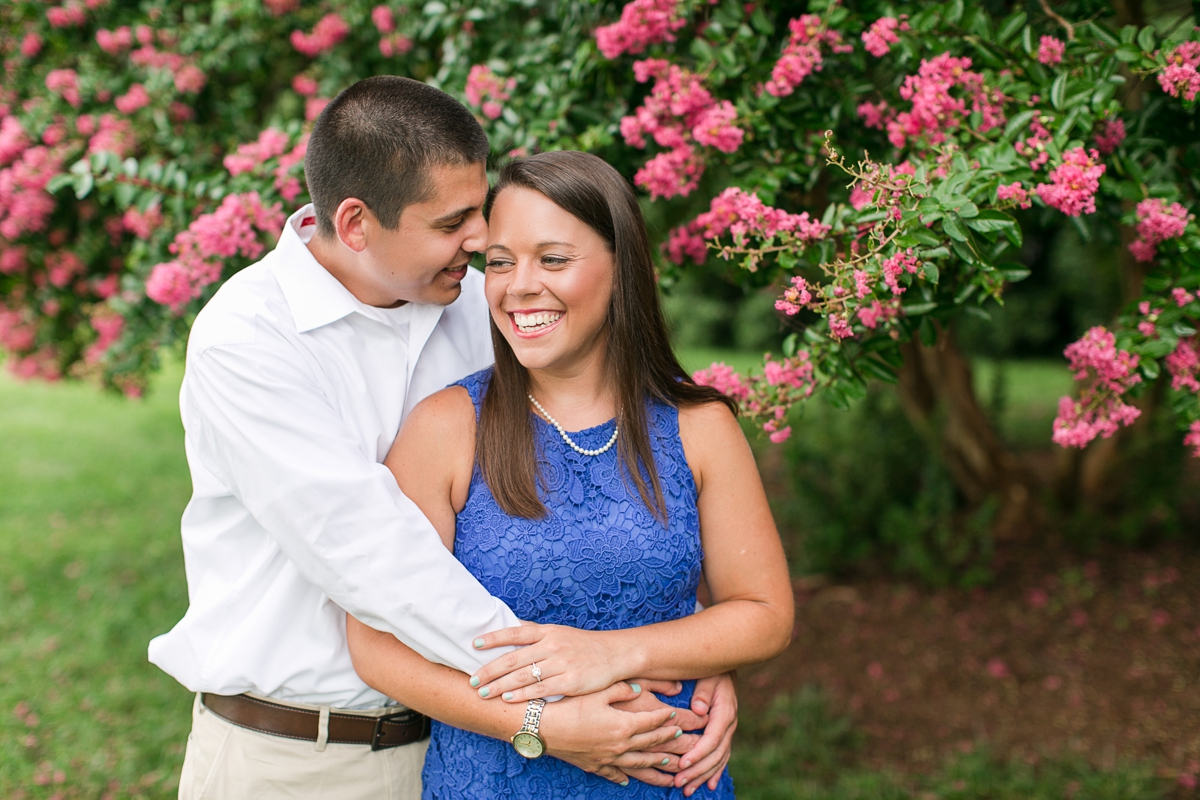 Oh la la! Love this bling!
FAVORITE!!!!
Oh you guys! How was it that you had JUST learned these poses 2 mins before taking THIS?! You two are naturals! 
I love shooting in old places in new ways!
Ohh I LOVE this one!