her magical wedding day was coming to life right before her eyes. It was here!! Finally!! After 6 years of dating, she was finally marrying her high school sweetheart! She put on her princess gown and we headed out for the First Look. As she walked closer and closer, the once cool and collected Austen started to get nervous. They had waited for this day for so long. She walked around him and as he cried and hugged her, he just kept repeating "We're here…we're finally here.".  Gosh I love these moments!!! This was their only time to be alone on their wedding day and I felt so honored that I was there to document it.  After the tears were wiped away, hugs and kisses were exchanged and we began their wedding day.
The weather couldn't have been more perfect. Kings Family Vineyard has the most beautiful view and the storms seemed to go right around us the entire day!! However, we were close enough to one to have a rainbow join us during the ceremony! So beautiful!!! So enjoy this peek into Austin and Brittnie's big day!! Watch out, I have a ton of favorites!!
A daddy/daughter first look:)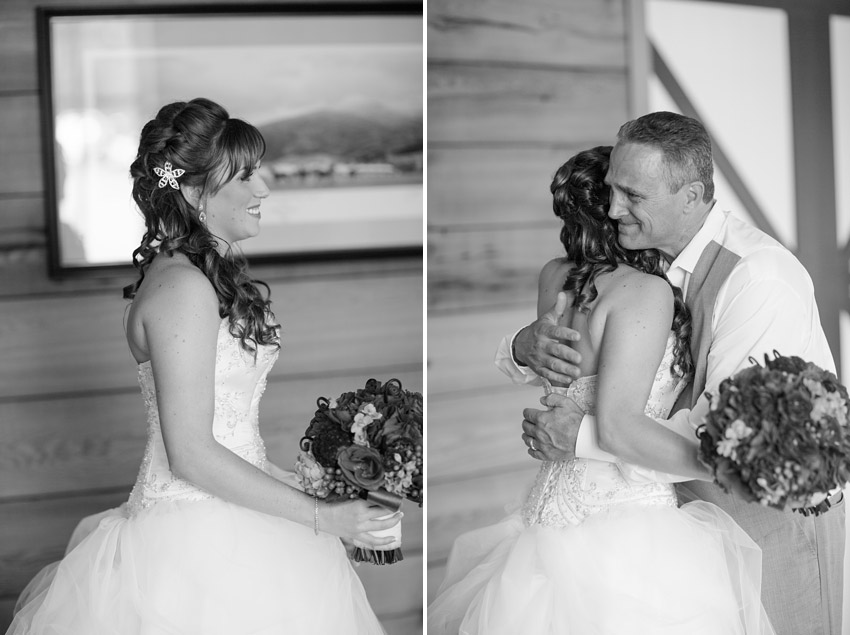 This image perfectly describes the build-up of a first look! Love this!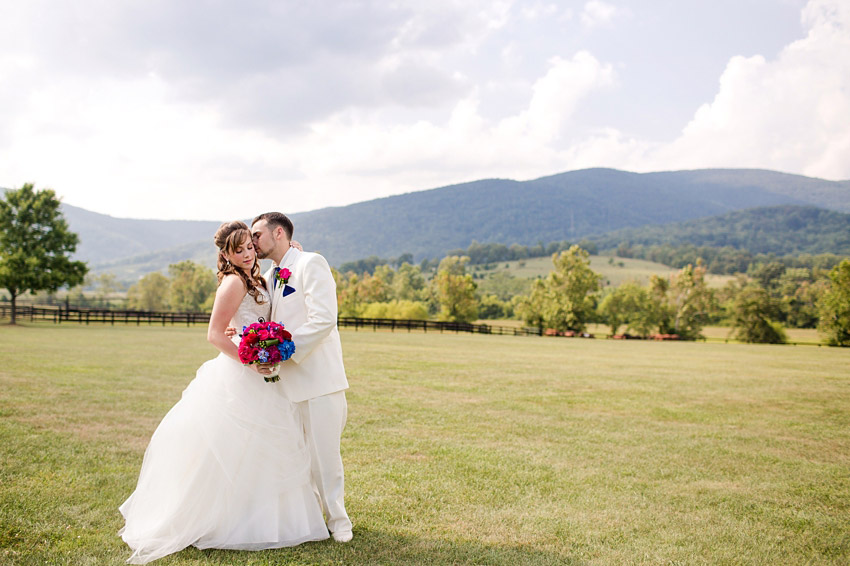 Lovely!!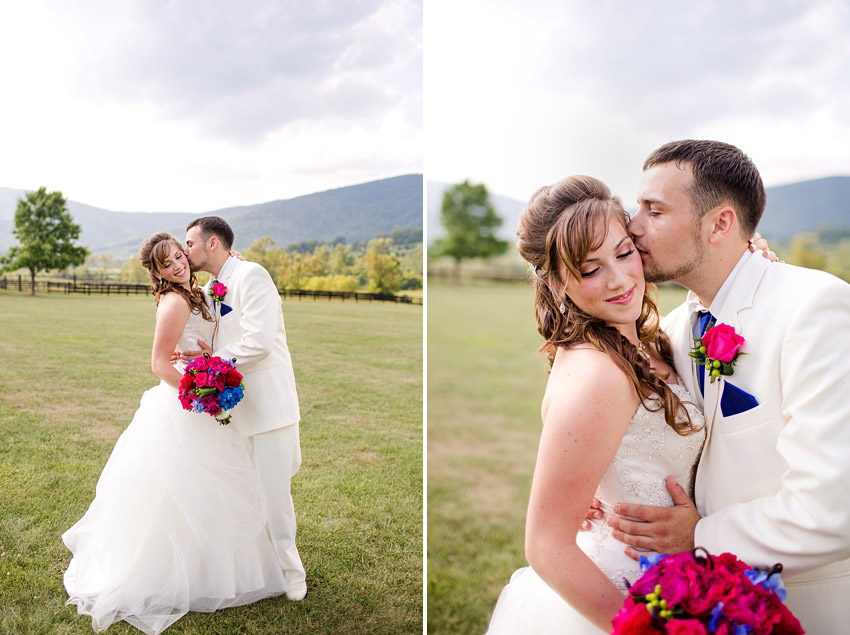 Britt you are beyond stunning. WOW!
Rainbow!
Such a cool tradition! The B&G write letters to one another and then they seal the box until their 5th anniversary!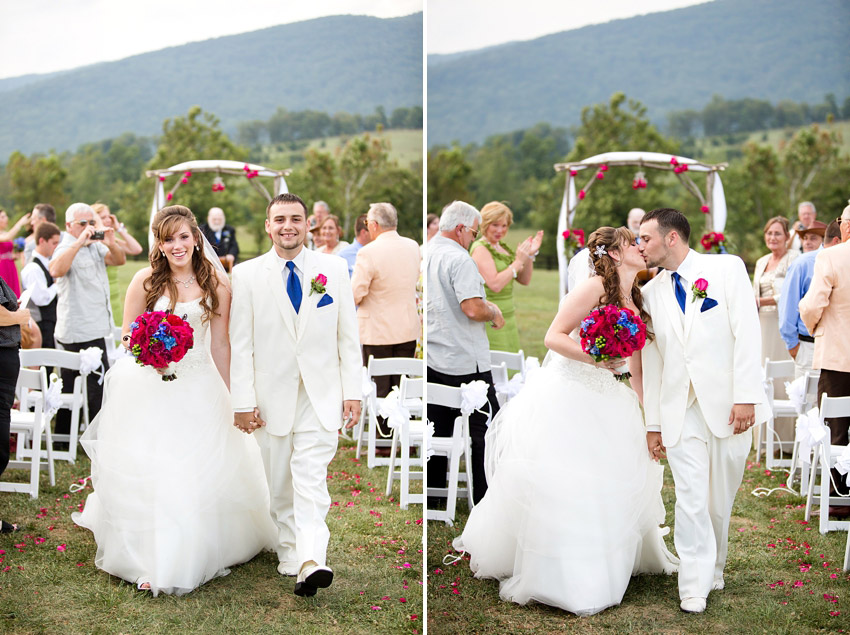 Married!
AH! Britt you're gorgeous!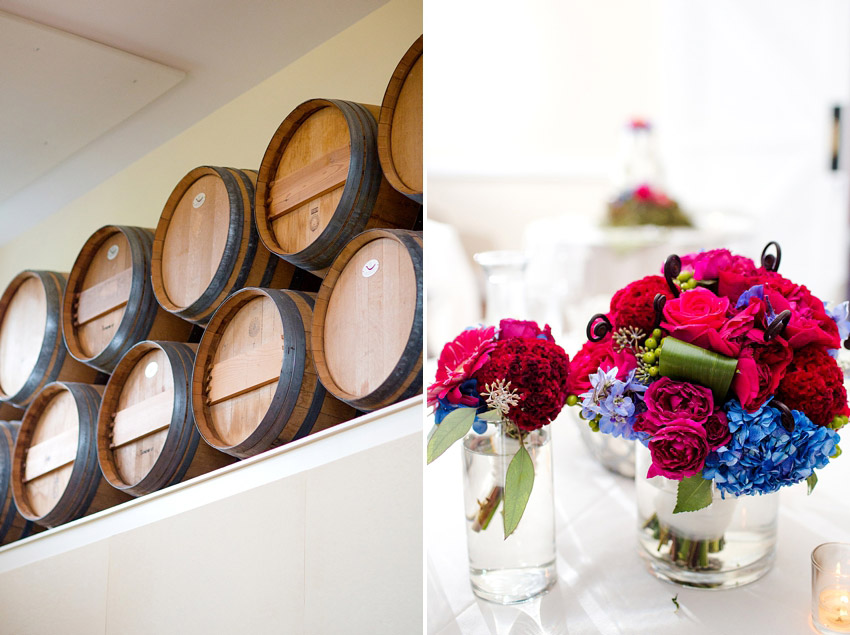 Smores in a jar!! Cute favor idea!
And then she sang to her groom… ah-mazing!
Venue | 
King Family Vineyard
Dress | 
Formal Envy
Florals |
Anthomatic
Coordinator | Ms. Charlie Martin Band |
In Full Band
Cake | Cakes Unlimited Catering | 
Harvest Moon Catering
Bridesmaids |
http://www.chantikformal.com
Invitations |
http://www.minted.com
Honeymoon | Mexico!