and so we decided to give it a try for the first look!  (This was a brave move on our part because we hadn't even seen the location yet!). Luckily Kaylie has a great eye and the willow tree was gorgeous. The light was perfect and besides the mud, it was the an amazing first look spot!! :) Kaylie didn't mind at all. She lifted up her dress and walked to her groom!! This spot was so perfect for them because Noah proposed until a willow tree AND it was next to the water where a giant carpe swam by during their portraits! If you remember anything from their engagement session, Kaylie actually works for a fishery and so this was so appropriate!! Their first look location wasn't the only beautiful part of their wedding day! Kaylie and her mom did an incredible job planning and decorating! It was just stunning!! I can't wait for you to see!
Noah and Kaylie, we couldn't have picked a sweeter couple to spend last Saturday with!!  You two are amazing and we absolutely loved capturing your day and meeting your families! I hope Eleuthra is treating you well!!! xoxo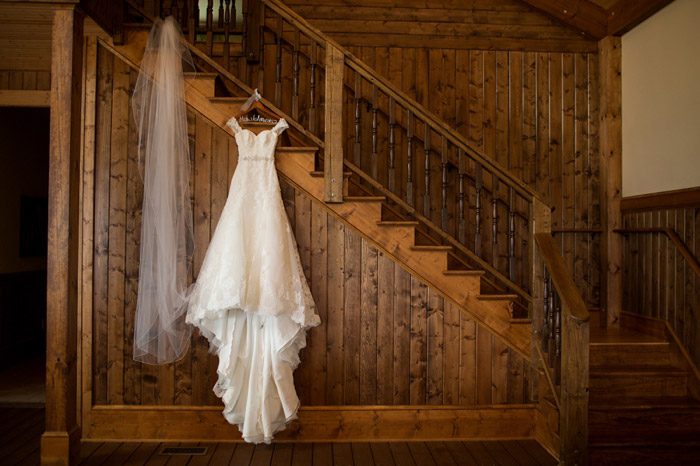 Loved Kaylie's dress!!
Her vintage victorian theme was so beautiful! She LOVES hydrangeas and the venue was surrounded with them! So perfect! 
Her invitations were cloth hankies that the guests brought to the wedding! 
So excited! 
Lucky gals! Look at all of those Tiffany's bags! 
Best first look hug!!! He's so happy! 
Such a gorgeous setting!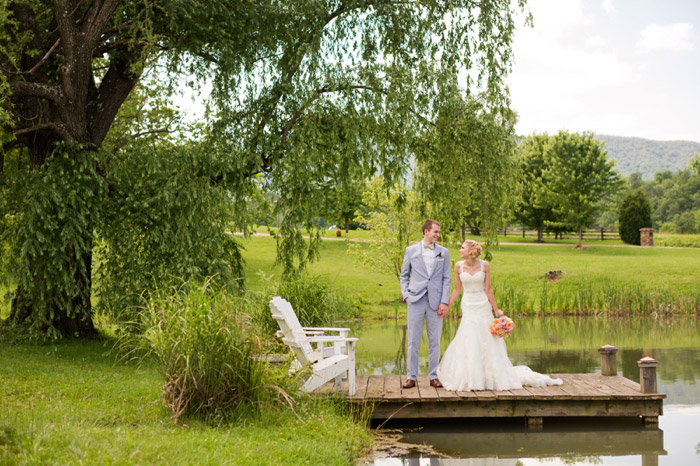 Aren't their colors fun and happy?! 
I'm loving Michael's side bouquet shots! They are his specialty! :)
Kaylie sewed this patch in Noah's suit!
Stunning! 
Look at that VIEW! Irvine Estate is amazing! 
Daddy's first look at his little girl!  They have such a sweet relationship! 
Michael's angle…
Married!!
And it was Kaylie's dad's idea to have all the guests hold up mustaches when the bride and groom turned around! I think Kaylie was a little surprised! ha! 
husband and wife!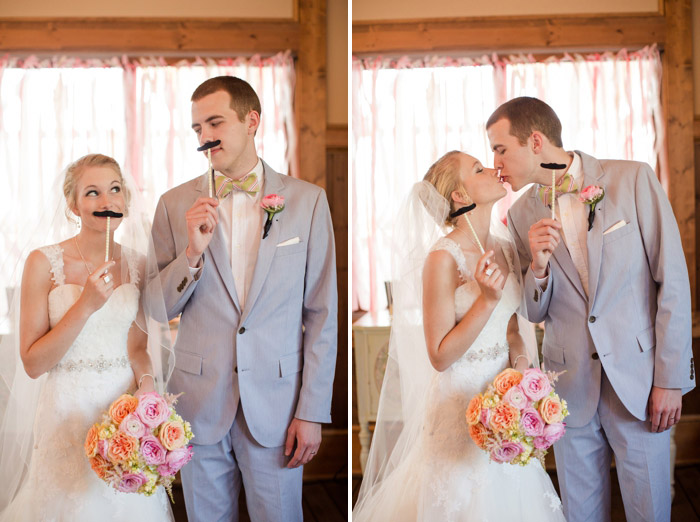 I could have photographed her all day! 
Love! 
Favorites!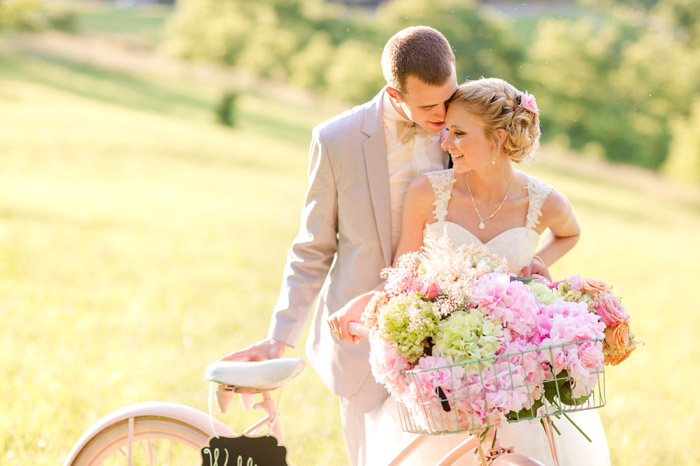 Ahhh!!
You go girl!!
One last portrait before the light slipped over the mountain! 
Credits coming soon!