It's so much fun to see the rooms drywalled!! It really looks like a HOUSE now!!! Since they have cleaned up the floors and picked up the nails, we let Bokeh boy run around for the first time last week. He LOVED it. In our house now, there isn't a big enough space for him to really pick up speed! We quickly found out that he loves running laps in the new house! We ALSO found his favorite "lookout" spot!! There's a window downstairs that allows him to see everything that's happening on the road. He's such a cutie! Enjoy some more house updates and I can't wait to share what has been accomplished when we get back!!
The walls of the garage will be covered in stone, as well as above the porch on the second floor! Thanks to my momma for the pic!
He found his "spot"…. I'm preparing myself for the "nose" marks we're going to have all over the house. The windows are JUST low enough for him to see out of! :)  
Happy puppy!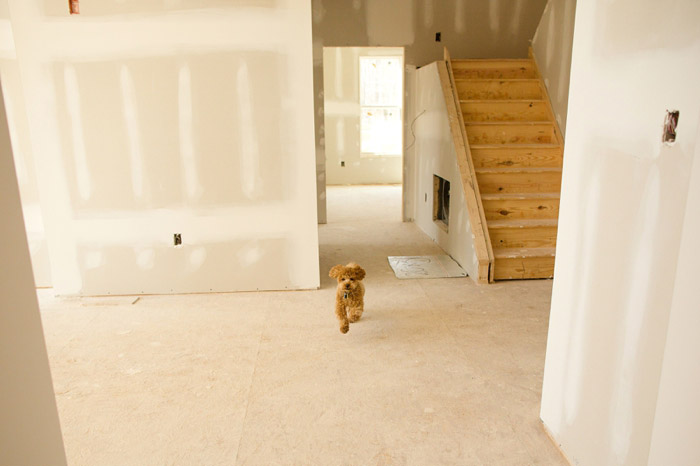 He explored….  
And then he got tired…. :)