It's sessions like these that make me so thankful for clients who could be our everyday friends in normal life outside of work! We are so excited for their wedding next year at Stone Tower Winery. After ten years of shooting, I have yet to photograph a wedding there, and I'm so excited to finally get a chance to! It's a gorgeous location and after getting a peek of Courtney's dress, I just know it's going to be perfect!!!
Courtney and Alex have the sweetest story. She was studying at GW and would frequently go to the Barnes and Noble close to campus. For two years she went there and Alec was working there. She always noticed how sweet and kind he was…. little did she know that this guy was going to be her future husband! He asked her out and the rest was history! Now they are preparing for their 2019 wedding and loving life in Alexandria!
It was so nice to have local Alexandria residents with us to show us some new places and new locations for their portraits! I love how classic these feel. Maybe it was Courtney's amazing dress… maybe it was the historic homes in the background… or maybe it was just a great day because we were working with such great people!! We can't wait to see them again! Enjoy getting to know Alec and Courtney via their engagement pictures!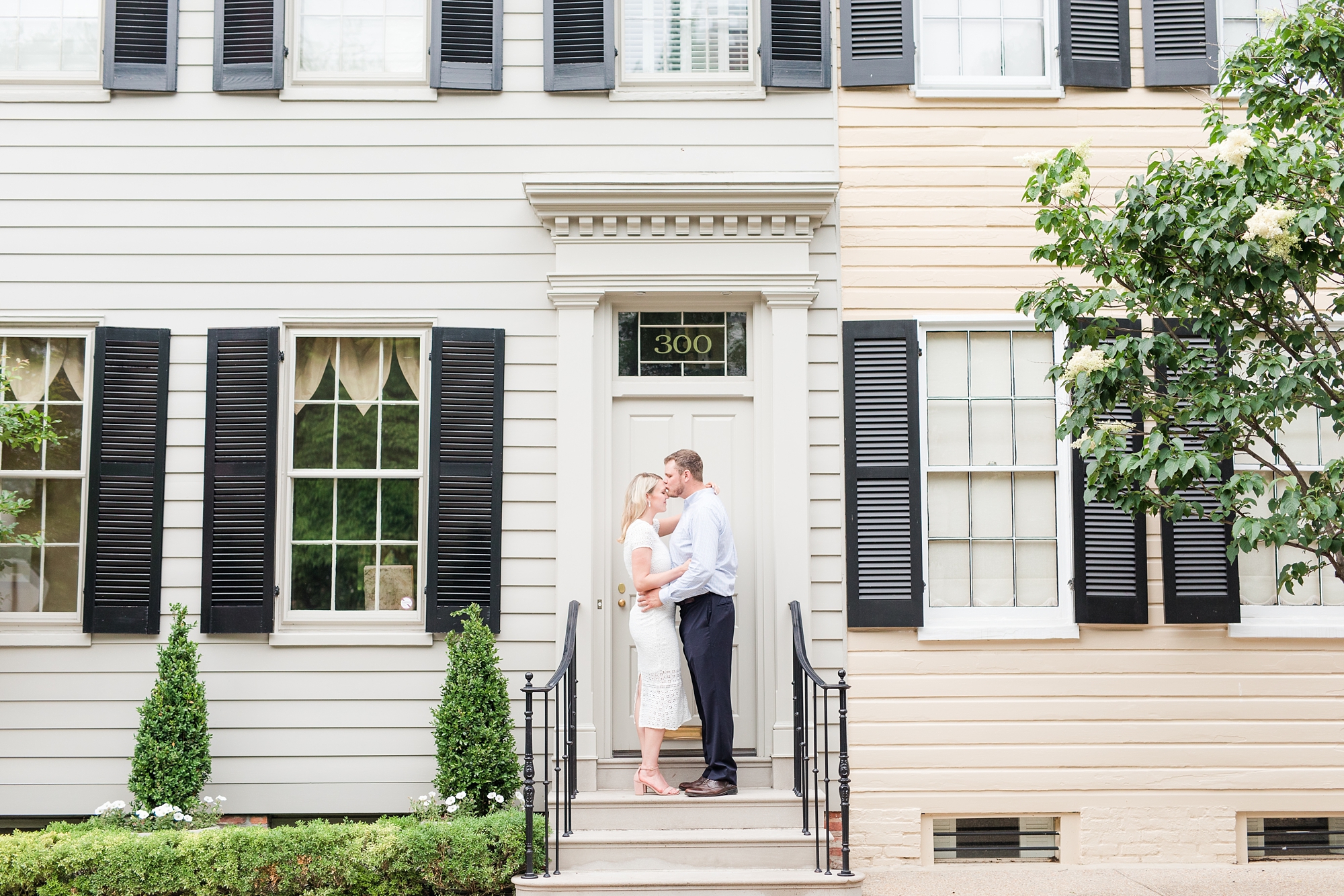 I just love this classic home in the background! 
I love this wall! It reminds me of Charleston and Williamsburg!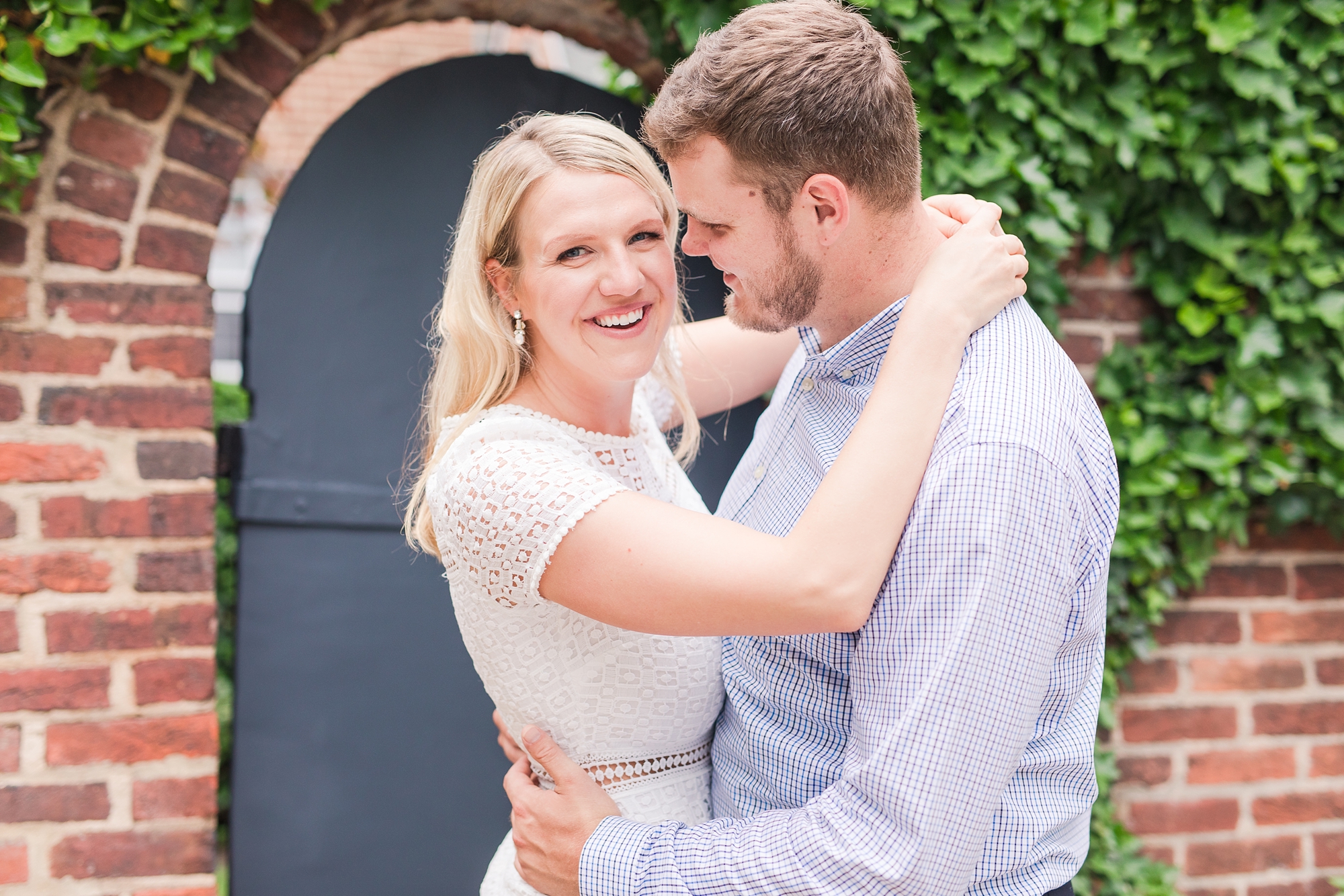 Because it was overcast, I could shoot ANYWHERE! I love these shutters!

We had a quick stop down by the waterfront!