Michael did his traveling magic and before I knew it, we were booked. Instead of staying in Wakiki at a hotel, we decided to be a bit more adventurous and rent a house in the North Shore area. We rented a car for the week and lived like locals for 5 days!! Now this is Part One because I don't have enough time to tell you about EVERYTHING today! My dad is in the hospital recovering from hip surgery and I'm blogging from his room and keeping the family company! :) I'll be sure to share more in depth about all of our adventures next week!! Enjoy this post of DAY ONE and DAY TWO!!
This was our first morning! We woke up and hadn't seen just how incredible our view was!! Because of the time change, we woke up before sunrise and I'm SO GLAD we did!! 
And this is outside of the house! WHAT A VIEW!!!!
One of the most gorgeous spots on the island was right outside of our front door! 
And then the sun started to come out! ahhhh amazing!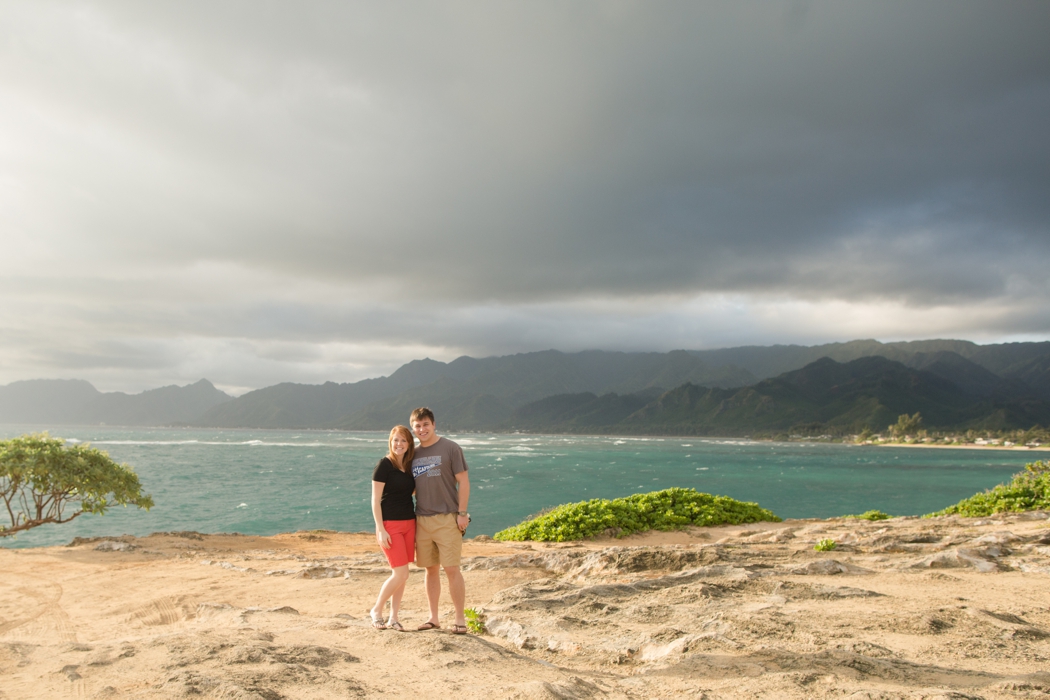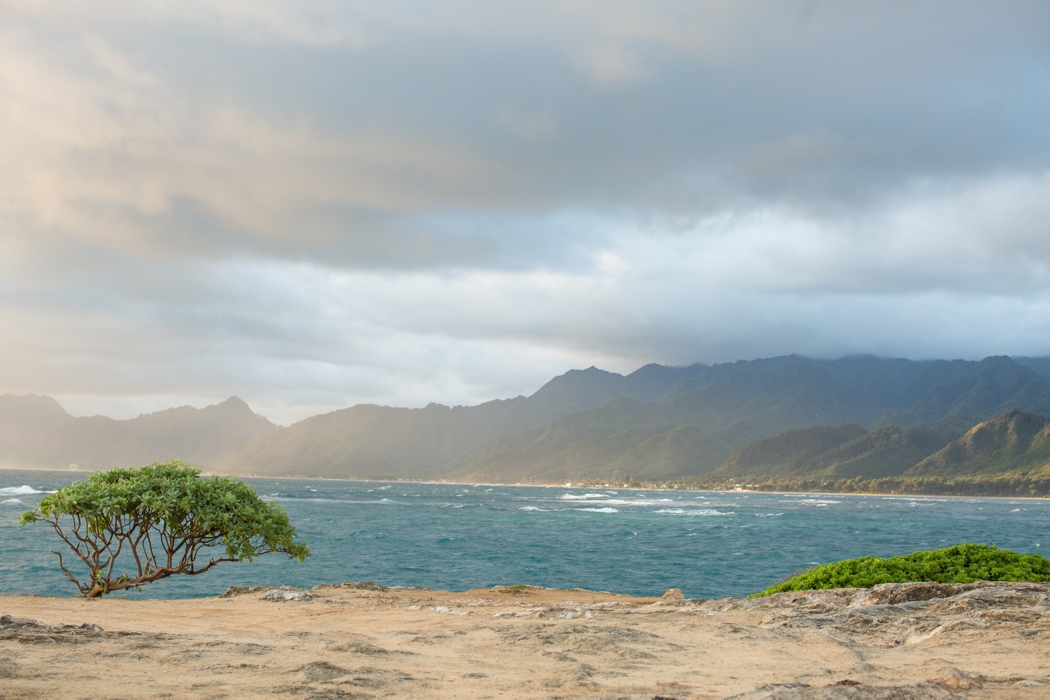 We ate breakfast at the famous Hukilau Cafe! The "Hungry Hawaiian" was definitely a group favorite! 
Our trusty Jetta! She took us ALL OVER the island… multiple times!
Pineapple fields! 
Shaved ice!!
Yummm!!
All of this took place after our massive Costco run our first day there! We bought a bunch of food and saved money by not eating out all day everyday! We also made a stop by the farmer's market! 
Then we hung out at the house before we fixed dinner! 
Our house! 
Living the life!
Then we drove to Wakiki for NEW YEARS!!!
Talk about a crowd!!
YAYY!!
A great way to begin the day! :)
Peacocks!!!
LOVE these trees! 
Sawyer and Kate's waterfall from LOST!!!! 
We swam in it!!!!! 
And then we read that you can get diseases from the water… great. 
There was a long list of movies filmed at this location!
Then, we headed into town for some amazing burgers! 
Last but not least, Josh rented a surf board and surfed at Pipeline! No big deal!! 
Yeeeeaaaaa!!!
Cute little Mandy! 
"He did it!" 
Amazing sunset! 
This was one of our BEST pitstops! 
Thank you Josh for our shot! :)
More pics coming next week! Day 3,4 & 5 were the BEST!!!! :)