Baby Graham has changed so much! Month one to month two is such a huge difference! He started to feel less like a newborn and more like a baby! Around week 7 is when Baby Graham REALLY started smiling at us and that is just the best feeling in the world. Mimi was watching him while we were shooting a wedding and sent us a video of him smiling and I was so excited that I showed our bride and groom. I'm pretty sure they could care less that my newborn was smiling but it was the best part of my day!
I feel like we're still on toddler watch with Graham and Evy. Evy just loves him SO MUCH that she can't stay off of him! Her hugs are just a little too tight and her kisses are just a little too intense. She started PICKING HIM UP by herself and we quickly had to teach her that that wasn't going to work. Baby Graham is very tolerant of Evy's love! haha I love that she is so obsessed with him. We anticipated this!
Here are some things that I want to remember from month 2 of Graham's life! :
He's still snorty. He doesn't scream out of no where, he grunts and snorts for a LONG time before he gets worked up enough to scream. Evy didn't scream a ton but when she did, it hit fast and was ear piercing!
He started spitting up more. Ugh.
He really turned a corner around 6-7 weeks and became so content to just lay around watch what was going on around him.
He rolled over!
He's growing FAST and gaining a lot of weight!! He was 13 lbs during most of his second month!
He continues to sleep through the night… about 7-8 hours is normal for him. It almost seems like something could be wrong if he wakes up in the middle of the night. That rarely happens but when it does, it's normally because he needs to burp or has gas.
He's started KICKING! Lots of kicking!
He LOVES riding on the new pontoon boat!! He sleeps through the wind and the noise and the bumps. It's our most guaranteed way to get him to nap! haha
He went to Creative at Heart with Michael and I and did great!
Evy is constantly saying "Oh Baby Graham fussin… he need me".
He left the 0-3 month clothes in the dust the beginning of his second month and  started moving into a few 6 mount outfits! Crazy!
He was napping like 3 hours at a time from week 5-7 and then moved to 30min naps which was a shock! He'll put himself down by himself most of the time though and so I'm not complaining!
He doesn't like it when I eat raw onion, broccoli or lots of  coffee…. yes I drink coffee now. #momlife
Ok… because I have to do his three month post in like…. a day, I'm cutting this short but here are some favorite family pictures from our second month with baby Graham!!!
Ps. You may think "Um, is this an Evy post or a Graham post?"! There are a lot of overall FAMILY pictures in these monthly updates but I love it this way!! Graham is getting lots of photo-love, don't worry…. but sometimes it's so easy to snap away at that funny things the big kids are doing! I didn't have a toddler when Evy was a  newborn and so I'm still getting used to what is normal when it comes to documenting a second child's life!!! These are the things that keep photographers up at night! lol!
Aunt Sarah loves boat rides on the new boat because her chair will fit! Yay!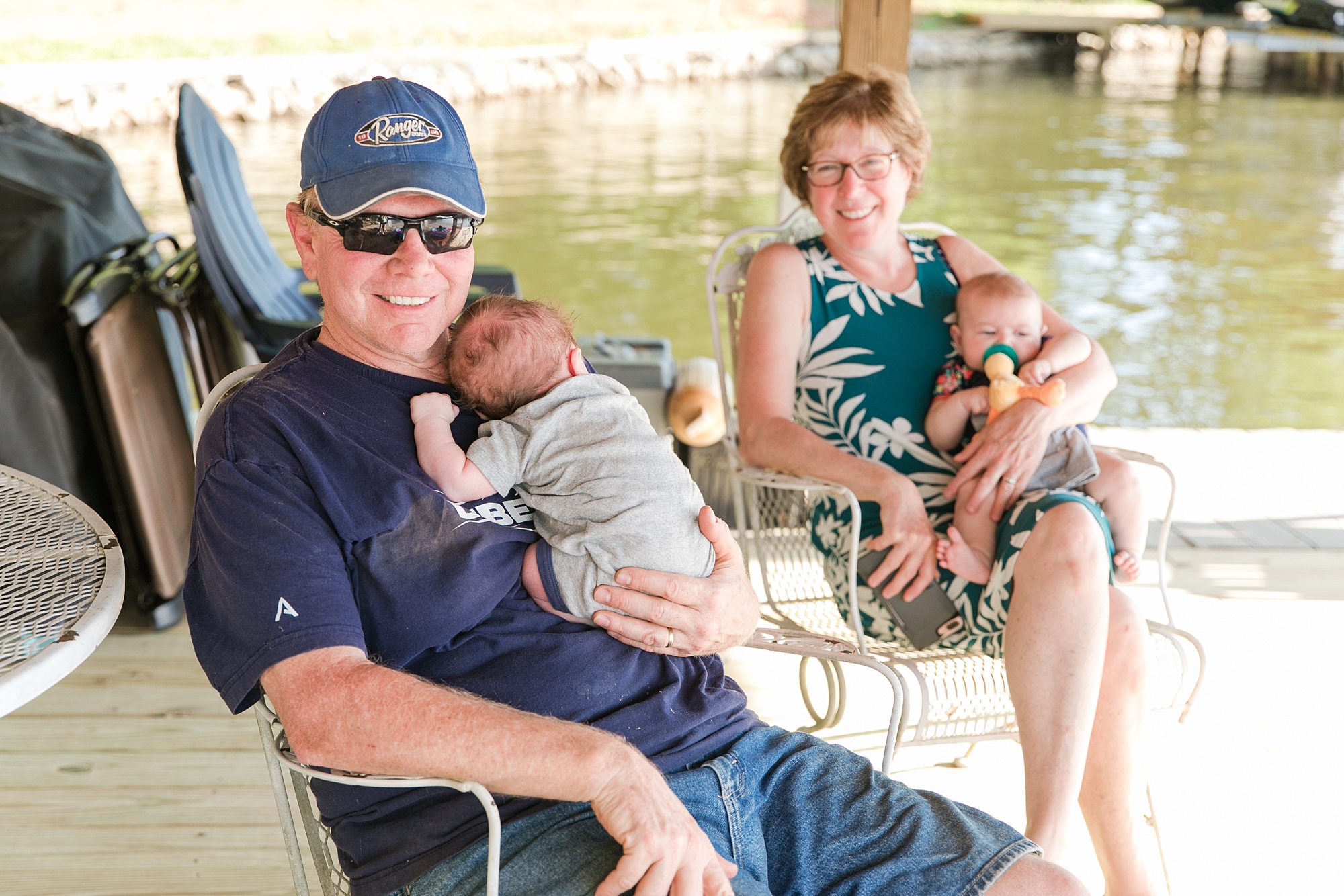 We spent a small fortune on a pool in our backyard… turns out, we just needed a $19 one from Walmart! ha!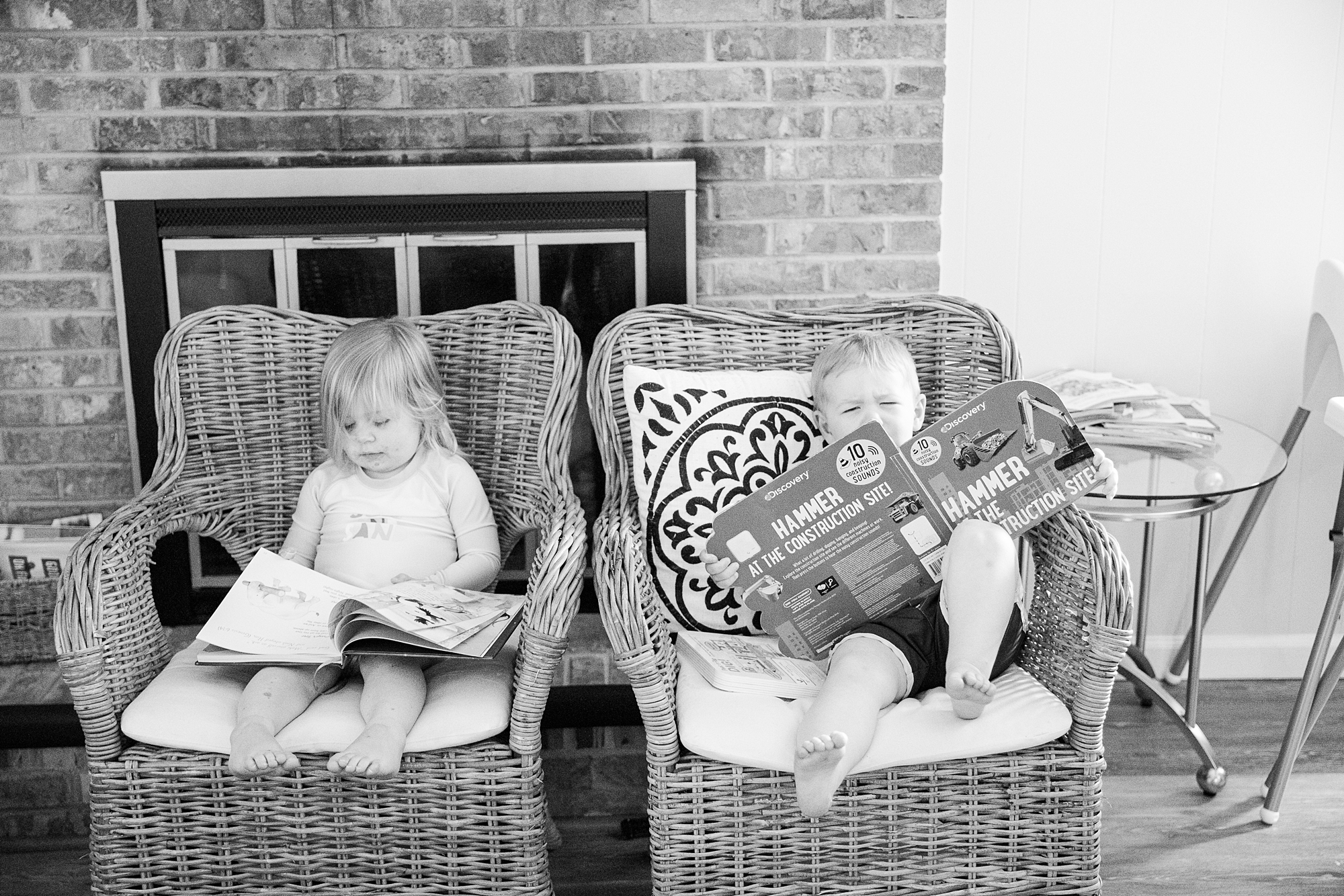 Baby Graham has had many baths in the sink at the Lakehouse!
This was the end of the "Hand Foot Mouth" disease period. Evy's poor fingers. She has since lost several fingernails and toenails. It's such a mean virus!
Baby Harper is so chunky!!! We love this sweet girl!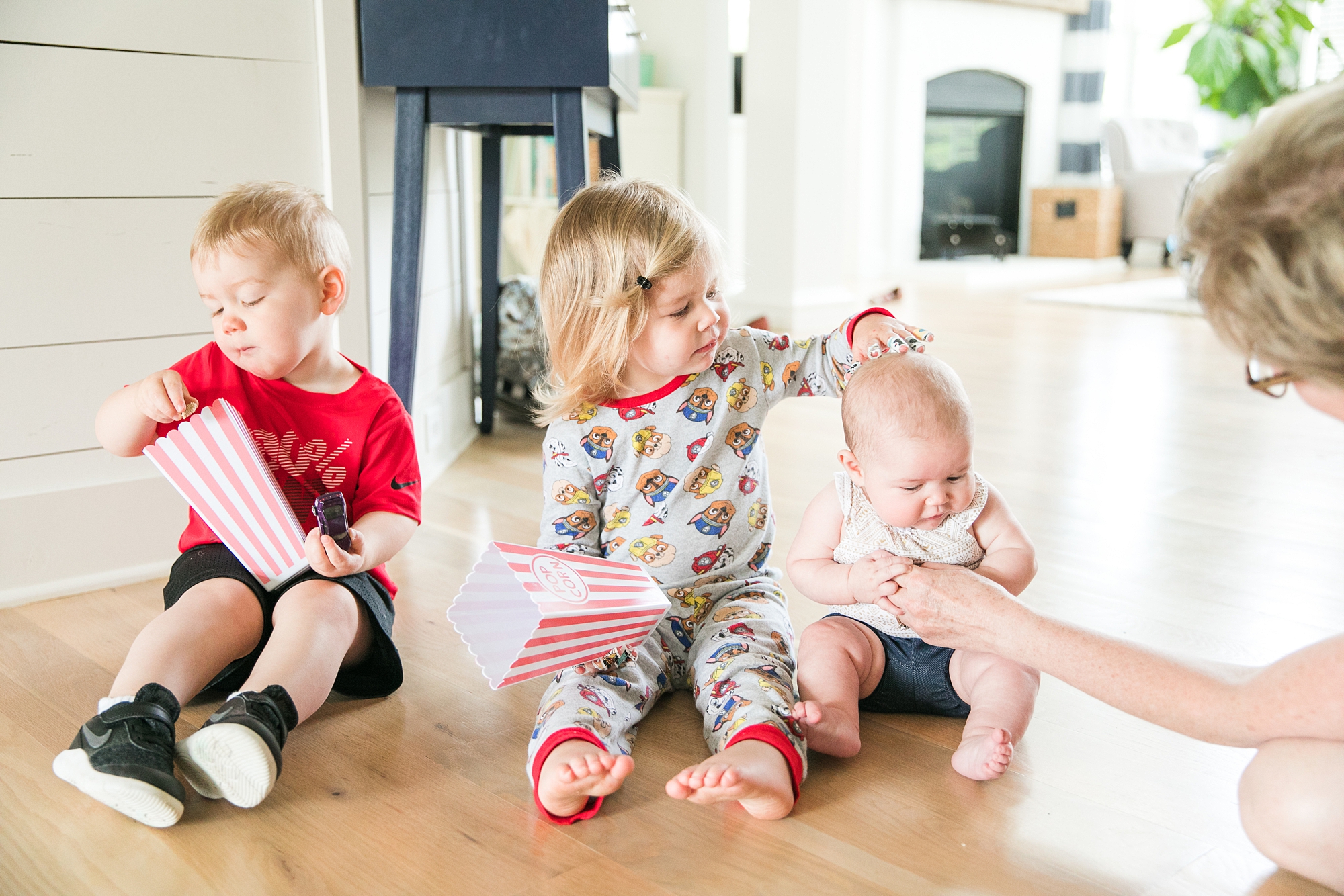 Strawberry picking!
He wouldn't take a picture with his momma!
Graham goes to the Mix House! 
He was happy, I promise. 
What a cute little ham!
The Malizia, Alsop and Powers kiddos!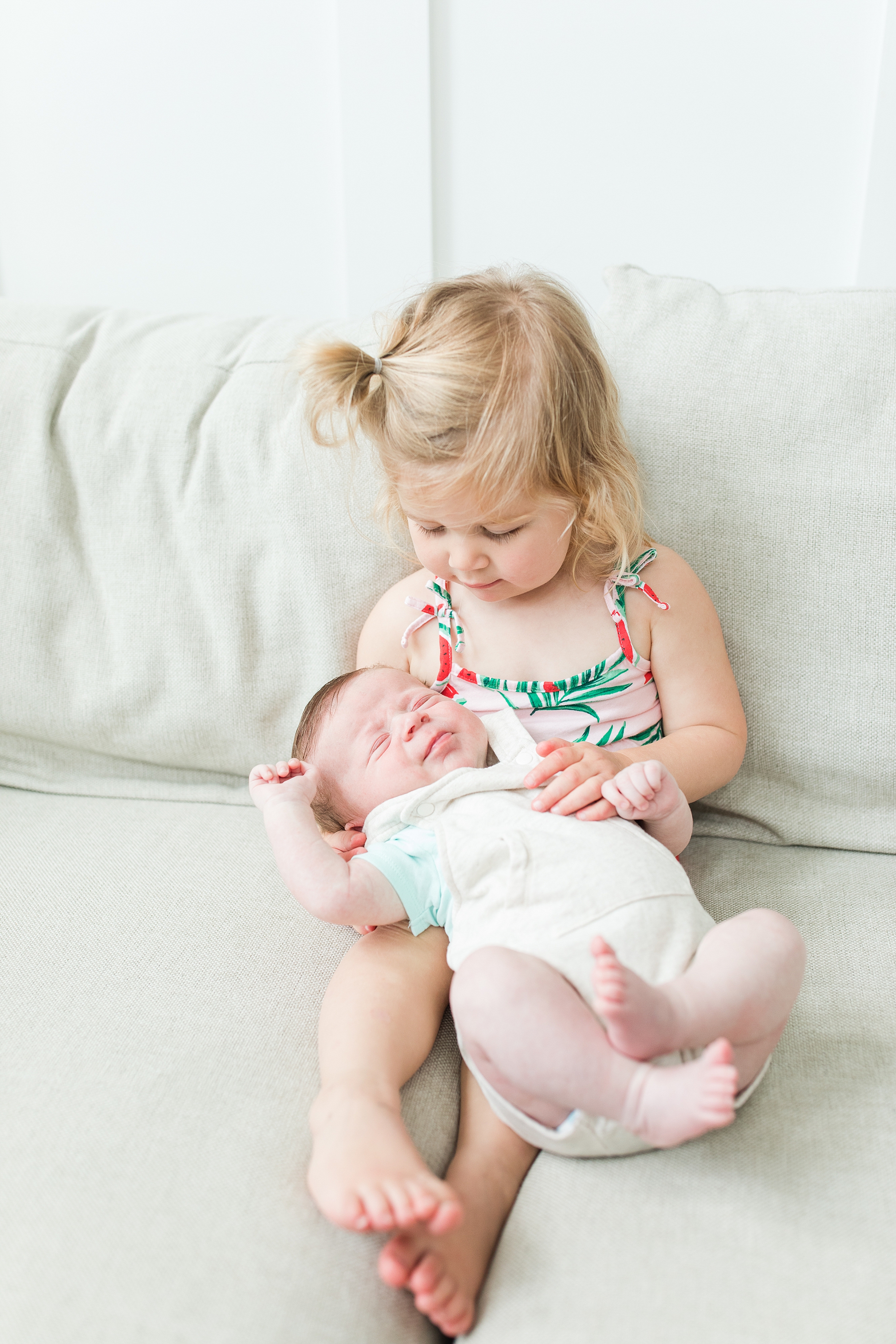 The ladies!
Graham's first time meeting Uncle Bud!
Baby Roe loved him! 
Gosh Evy looks like a little model!

Her baby holding approach still needs some work! 
Graham met the Jones'!
Graham and Sisi! 
Pool night with friends! 
Graham loves a good couch nap!
Father's day trip to the lake!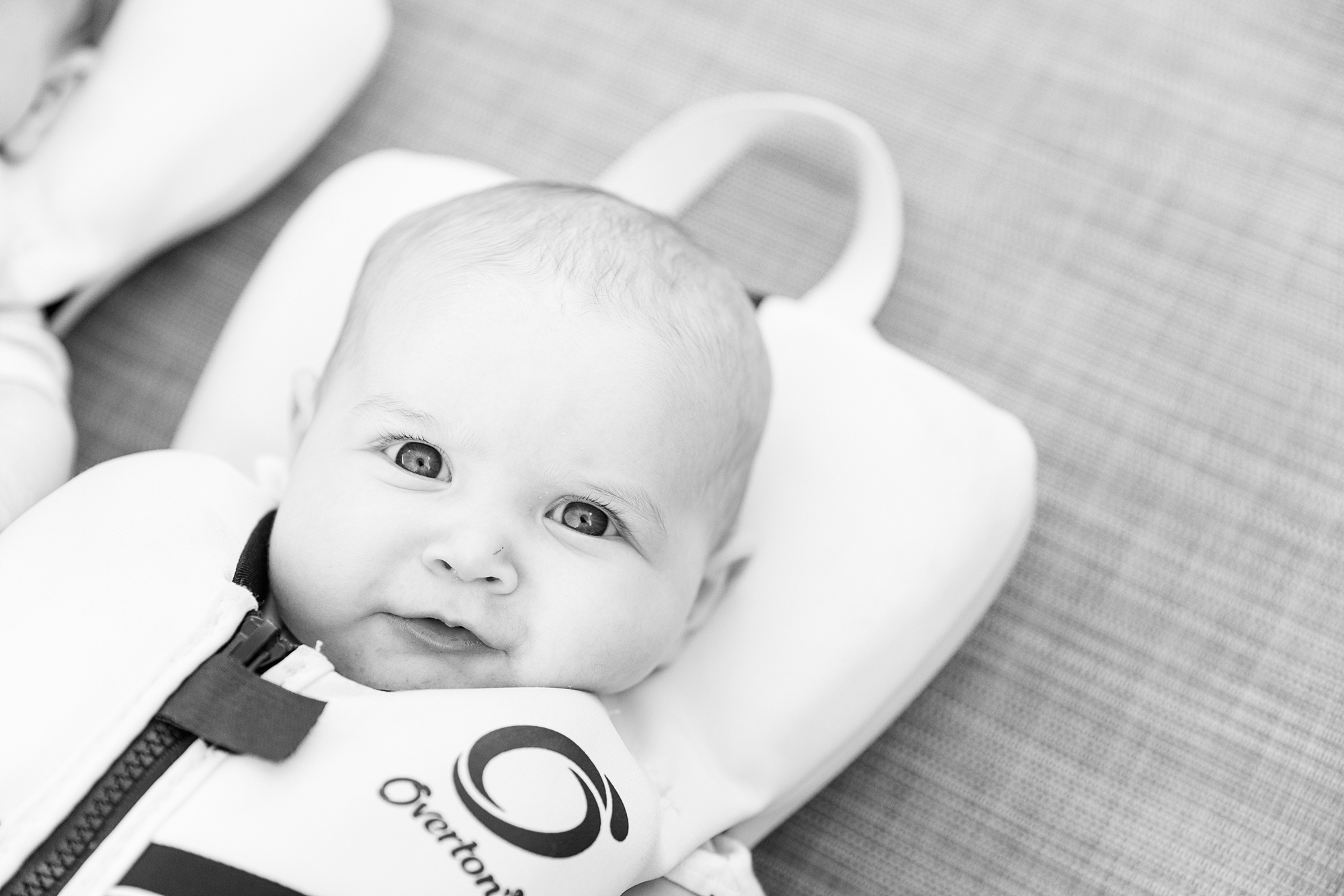 Another sink bath! And Harper's rolls…. they  are just the BEST!
Nursing her baby!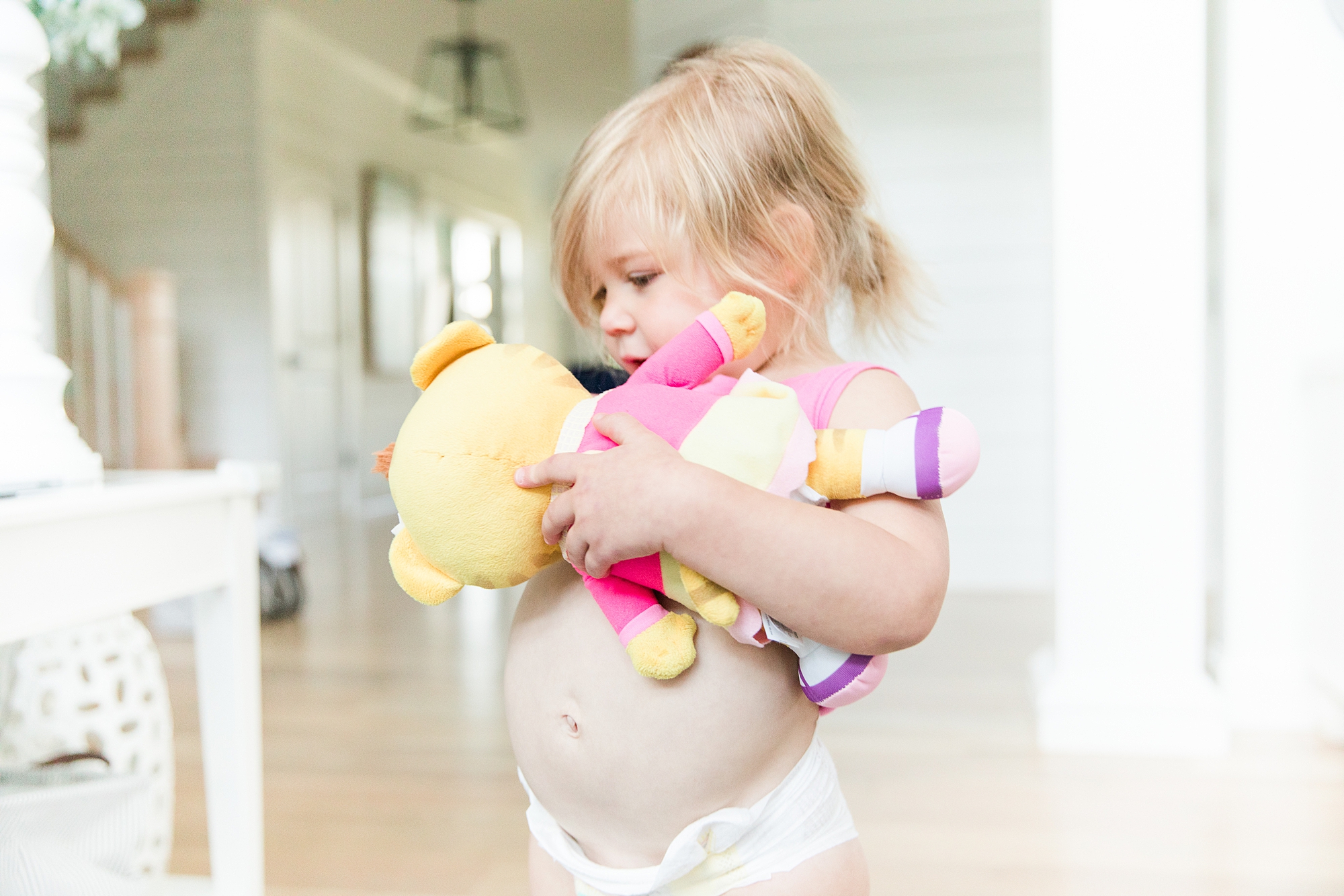 Dedicating Baby Graham at church!
So, this was before he knew how smile! hahaha! SO SERIOUS!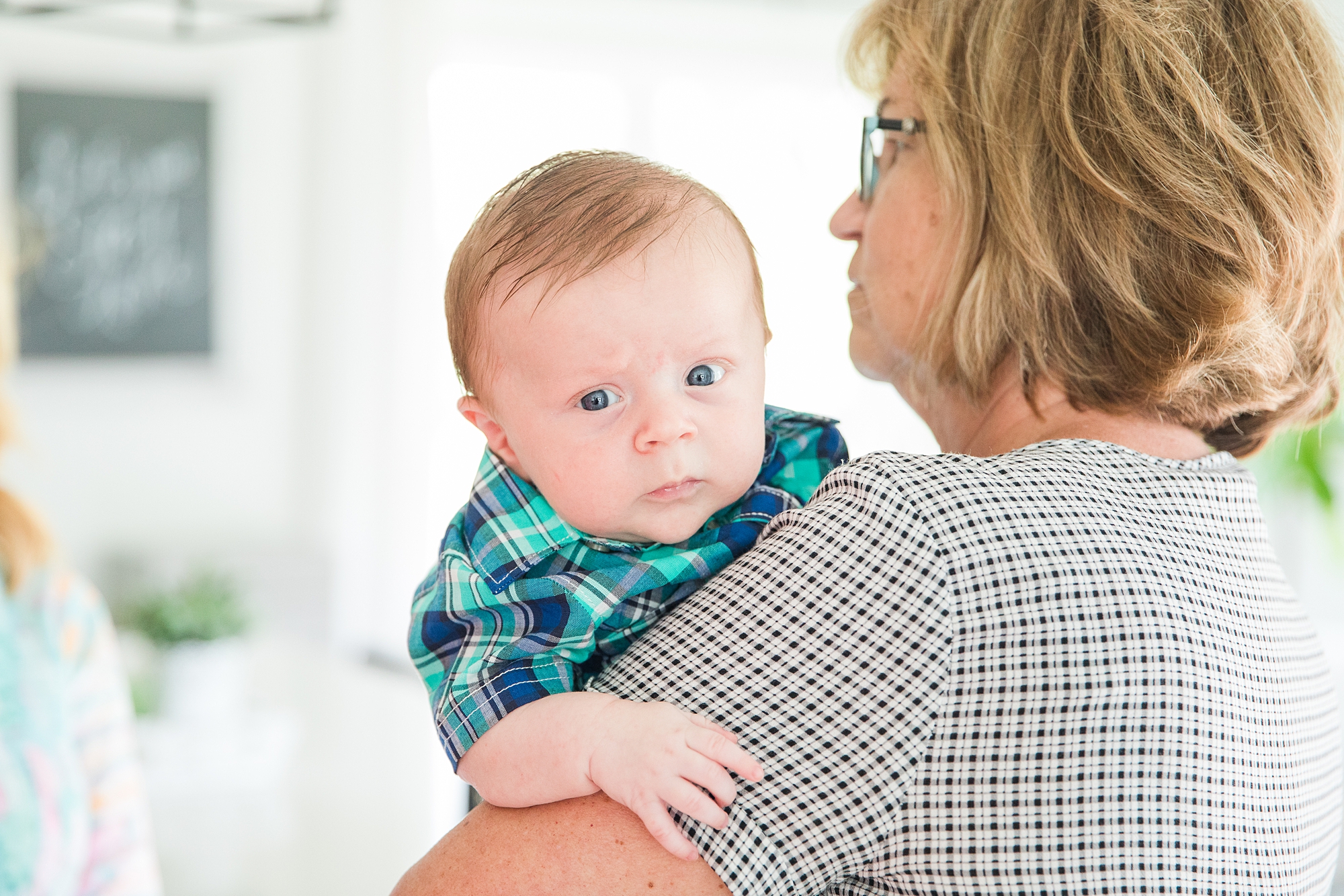 Meeting Great Aunt Sue-sue!
Evy takes everyone's temperature and then yells "oh, it's ninety forty eight!"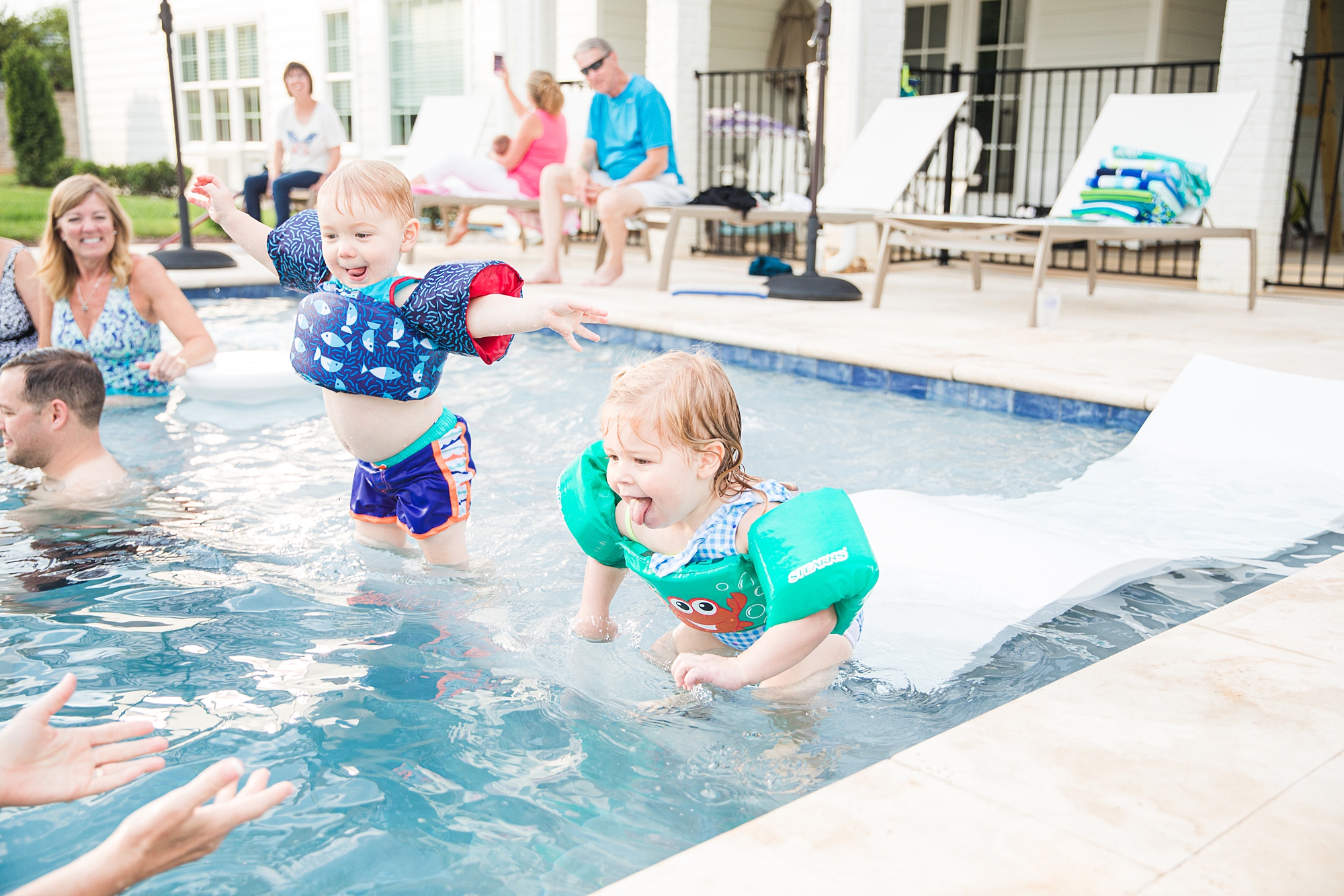 He always looks so scared!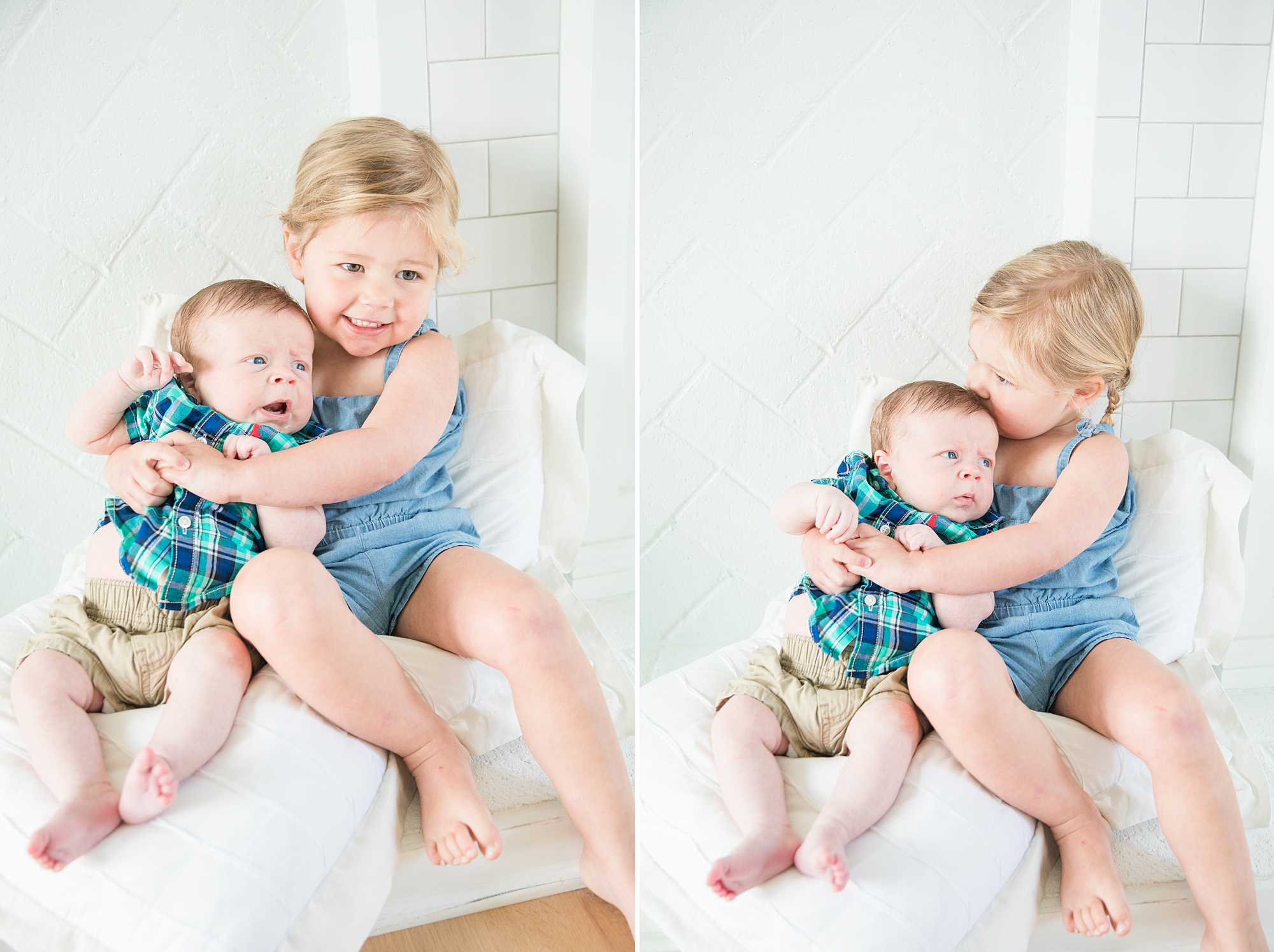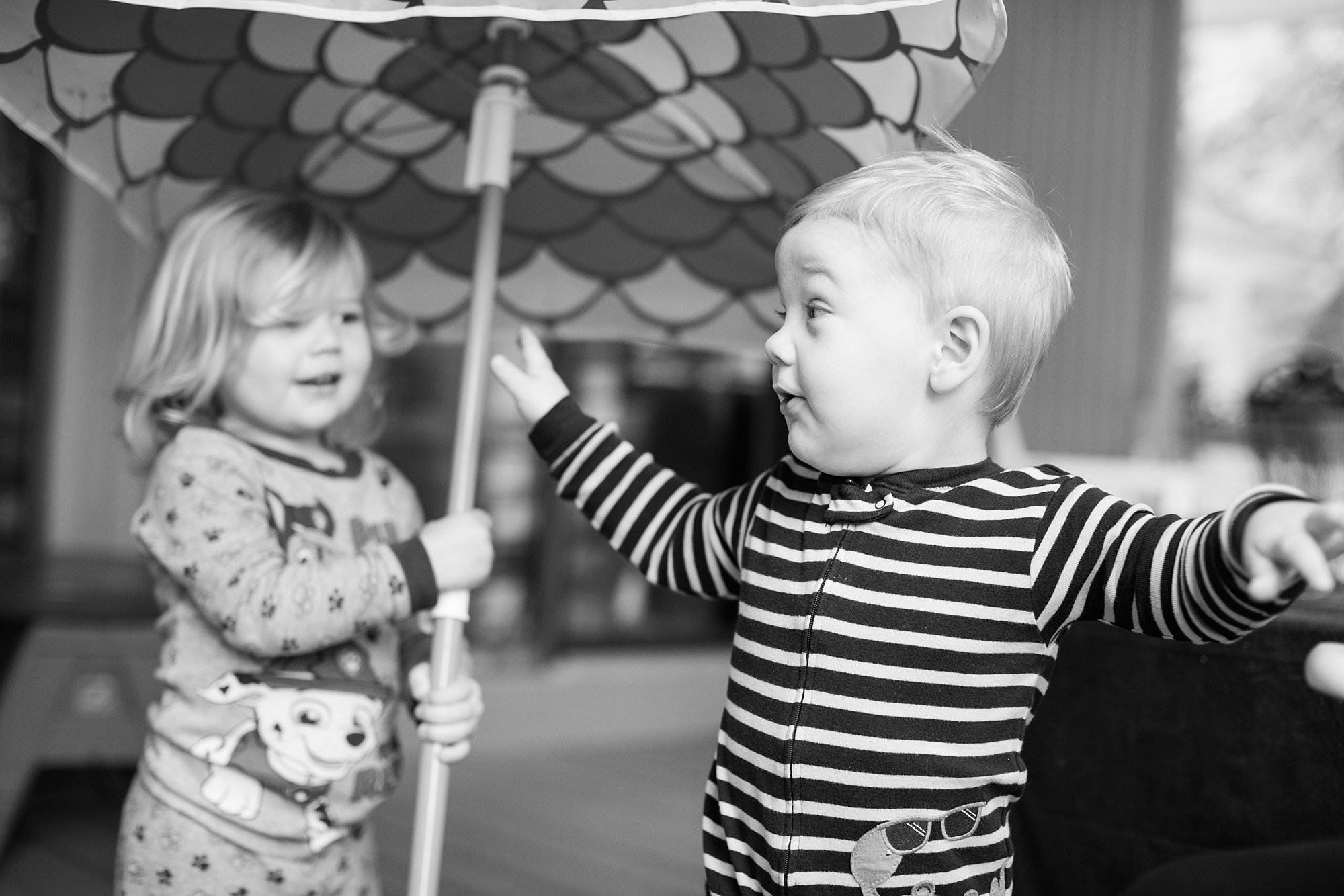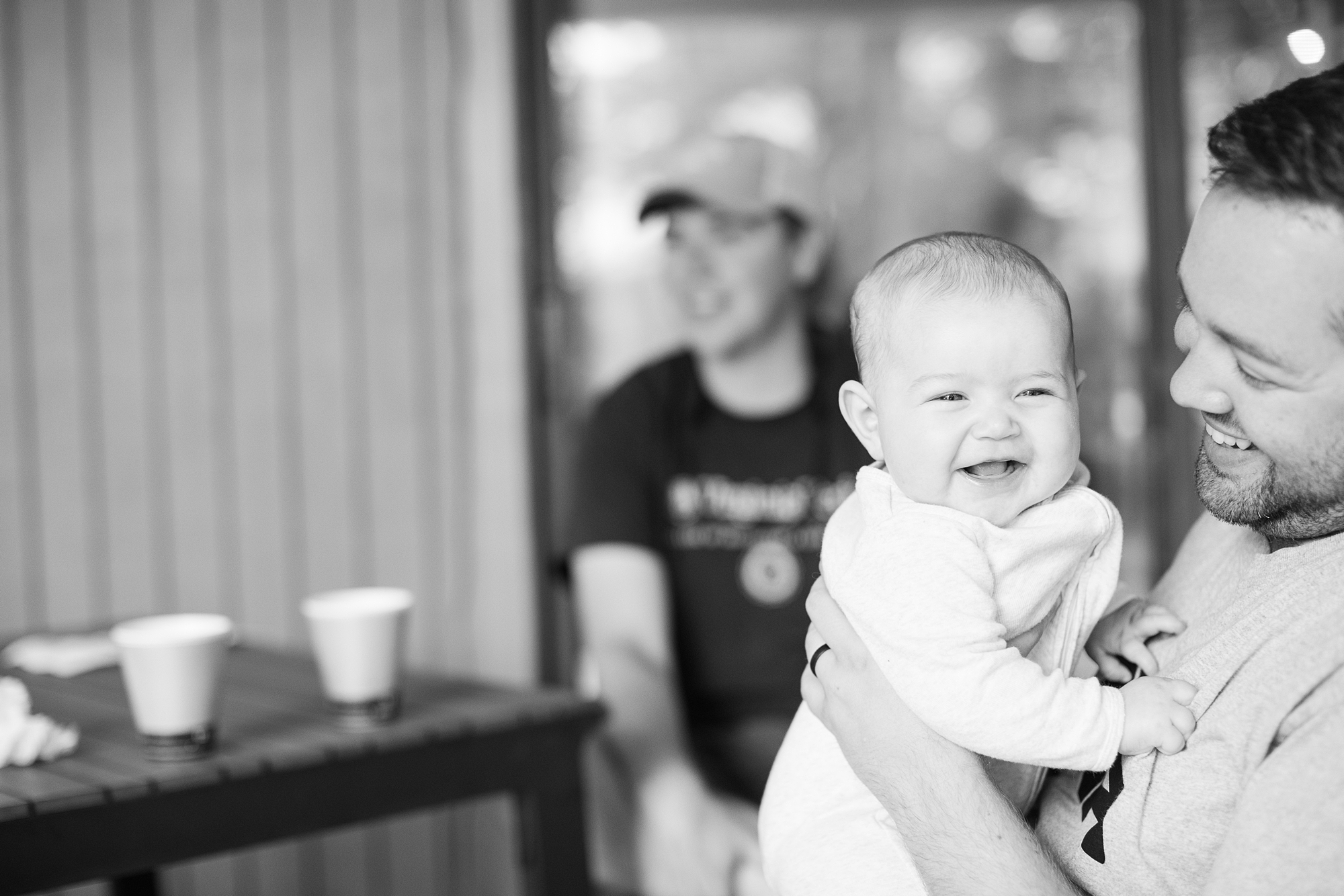 Does our life look crazy?! Because it is. ha!
See what I mean? Terrified! 
I love this one!! My sweet babies! 
Grammie painted one of these for each of my babies!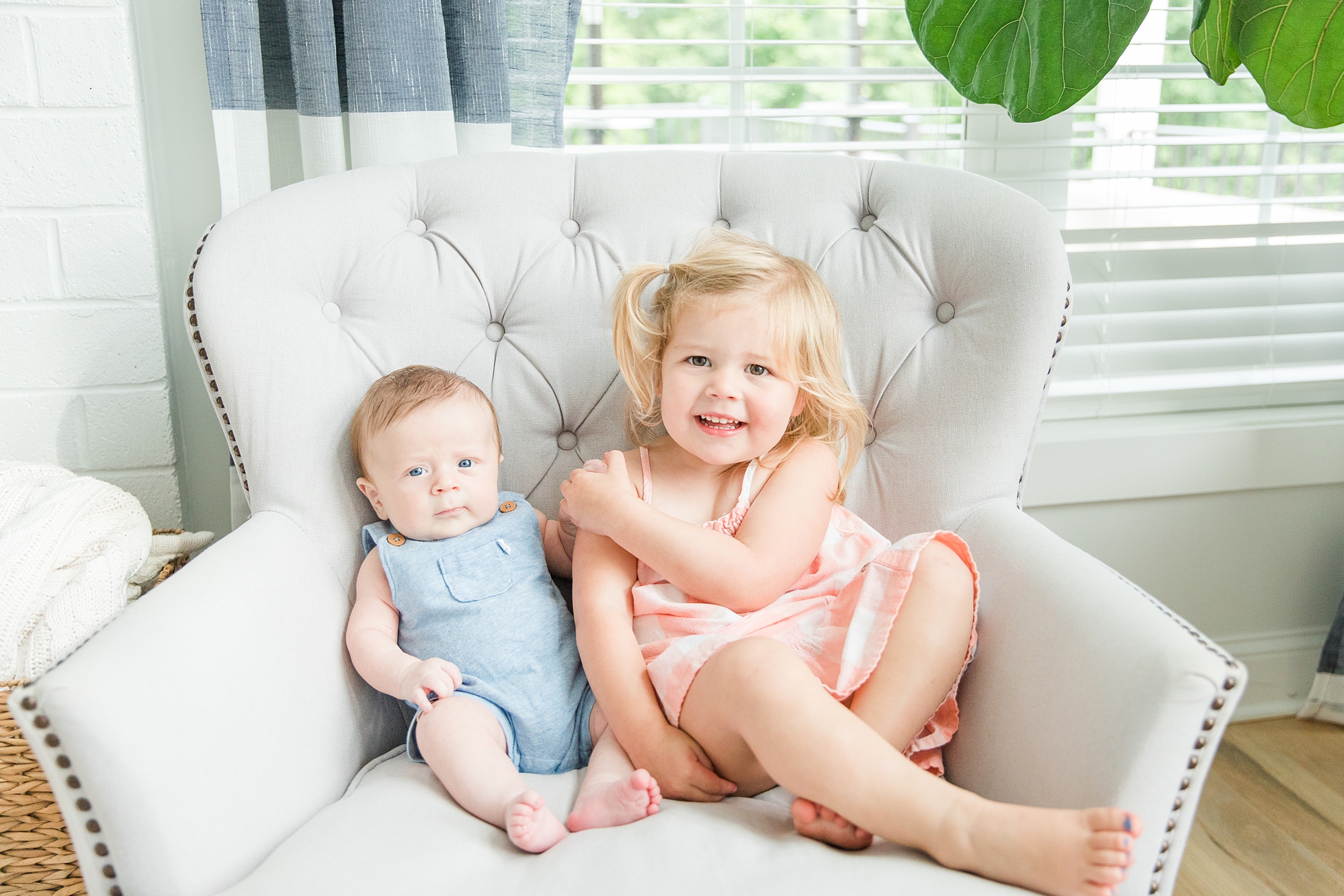 This is titled "I have a big sister".

Another lake trip…. we lived there every free minute we could get! 
Flying with Aunt Sue Sue and we almost had a tumble!