I loved Evy's 3rd month and Graham's has been no different. He smiles at us more, he talks, he even giggles and laughs when we catch him at the right moment. This month of his life was full! Lots of lake trips and even a trip across the big pond to Scotland for 10 days!! We're brave! I think what I love the most about our season with him is that I'm still constantly in awe that he's here and that he's healthy. I never had this perspective with Evy because we hadn't had our experience with James.  I guess I'm still in shock of all that we've endured the last two years. This time last year I was just days away from when we found out that baby Graham even existed and just three months removed from giving birth to Baby James. Having such a beautiful, sweet baby boy to hold in my arms is such a miracle to me. I'll never get over it.
Here are some things that I would love to remember from Month three with baby Graham!:
After Scotland, Baby Graham decided that he could roll over in a swaddle and we decided to skip the whole "gradually unswaddling" method and just have a tummy sleeper.
He found his hands during his third month! And he LOVES them!!!! He loves them so much he has excema on his right hand from sucking on it so much!
His hair is thinning! Noooooo!!!!!
His smile starts with his eyes and then follows with a big open mouth grin. I love his eye-shape. That is a weird thing to notice but I just love them!
He's chill.
He's so different from Evy!
Evy was SO expressive at this age. If you compare her three month post to his, he almost seems behind… but he's not… she was just overly expressive and now that we know her as a 2.5 year old, we know that that was just our first sign of her BIG PERSONALITY showing itself early! haha We love her big personality! But I think her brother will be a little more mellow.
Speaking of Evy, we have found her picking baby Graham up by herself! Yikes!
He's a big boy… over 14lbs
Have I mentioned I love his smile?
He squawks a lot!
His eyebrows make him seem so serious most times and it's kinda funny! Especially with his balding and old-man hair!
He still loves the boat and sleeps on every ride we go on! It's wonderful!!! The wind doesn't seem to bother him!
He drinks warm or cold bottles but seems to prefer warm.
He'll drink 5oz bottles easily when I'm not around to nurse him!
We took him to Scotland and he was the easy one! ha!
We love our little boy and we wouldn't change one thing about this precious guy! We can't wait to continue to watch him grow up!!!!! I just wish it happened  slower!!!
Ps. I also don't want to forget that this is the season where Evy has started talking about James so often. She'll just be babbling by herself and will say "Evy was in momma's belly… and baby James and then baby Graham". She knows she has another brother in heaven and it's so incredibly sweet!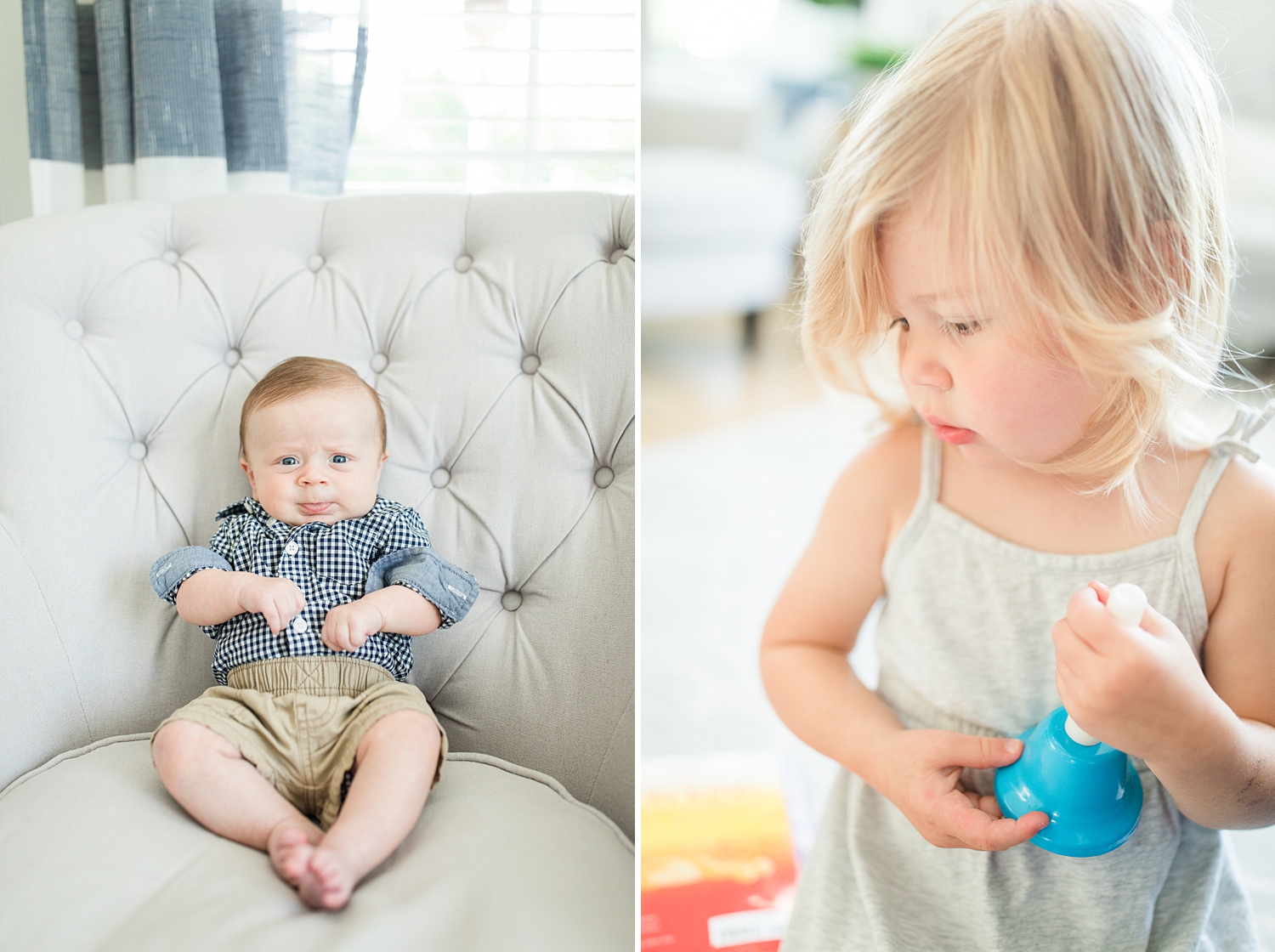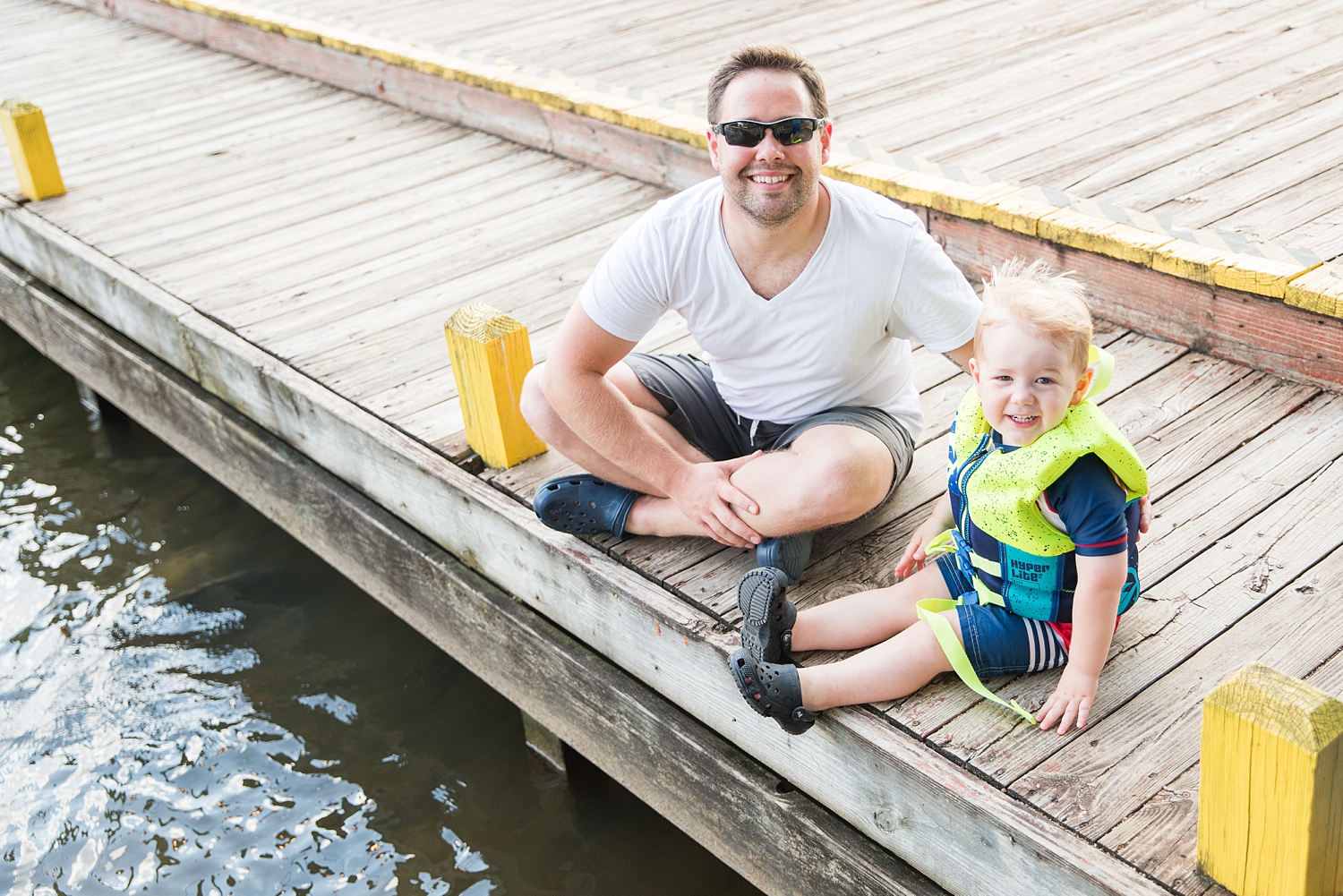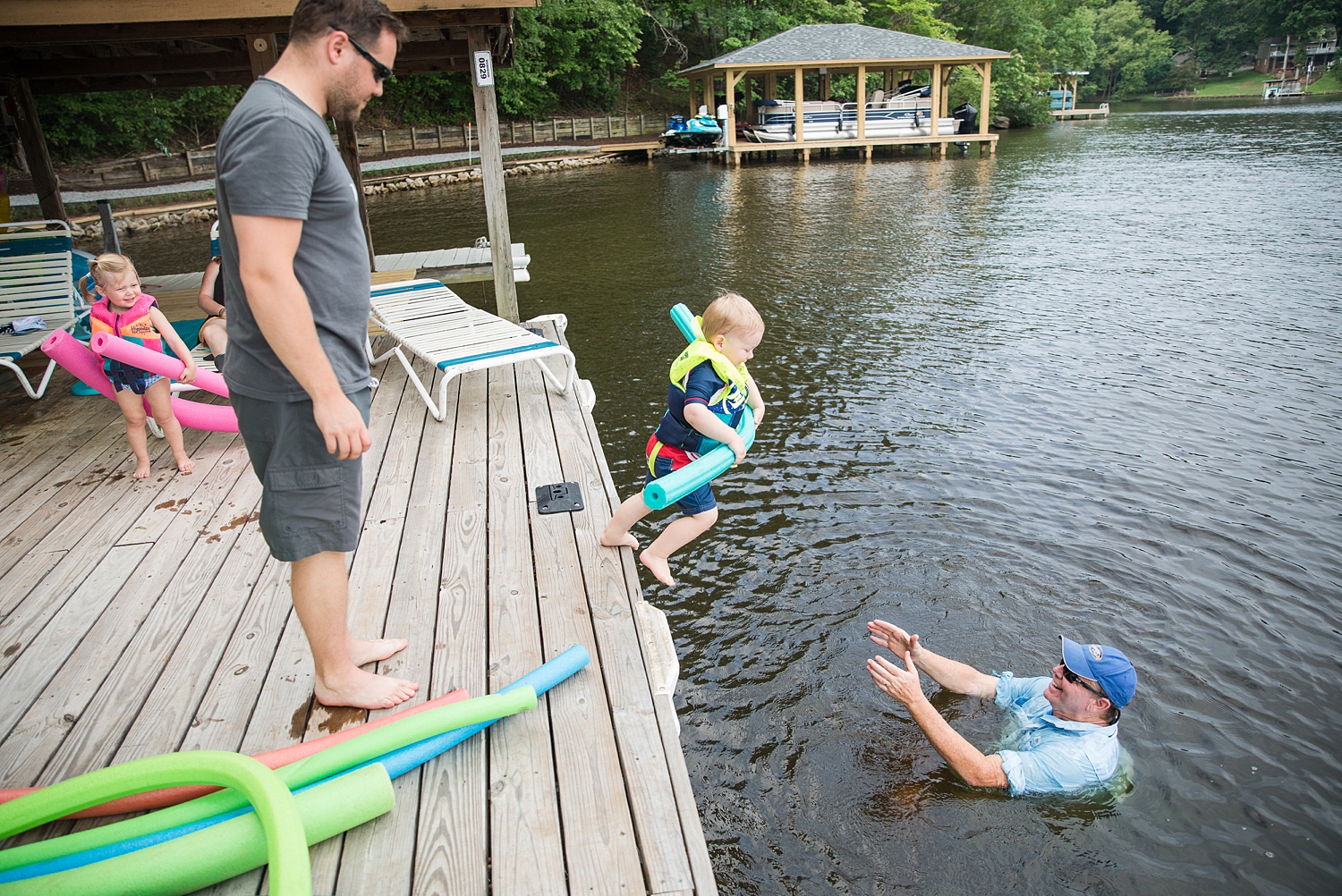 Those that have beautifully curated "family lake day" photos with wide brimmed hats and cute baby outfits and perfectly neutral tones… I had to give that up a long time ago! lol! This is our lake-day reality in its' truest form!
I feel like I always look at series like this with a voice in my head of what Harper is saying… "Hey little guy… you just calm down! I've got it under control"
"Oh no! What's wrong with him?!"
Graham: "I'm fine Harp, get off me!"
Harper: "Now you listen here!" (see finger point)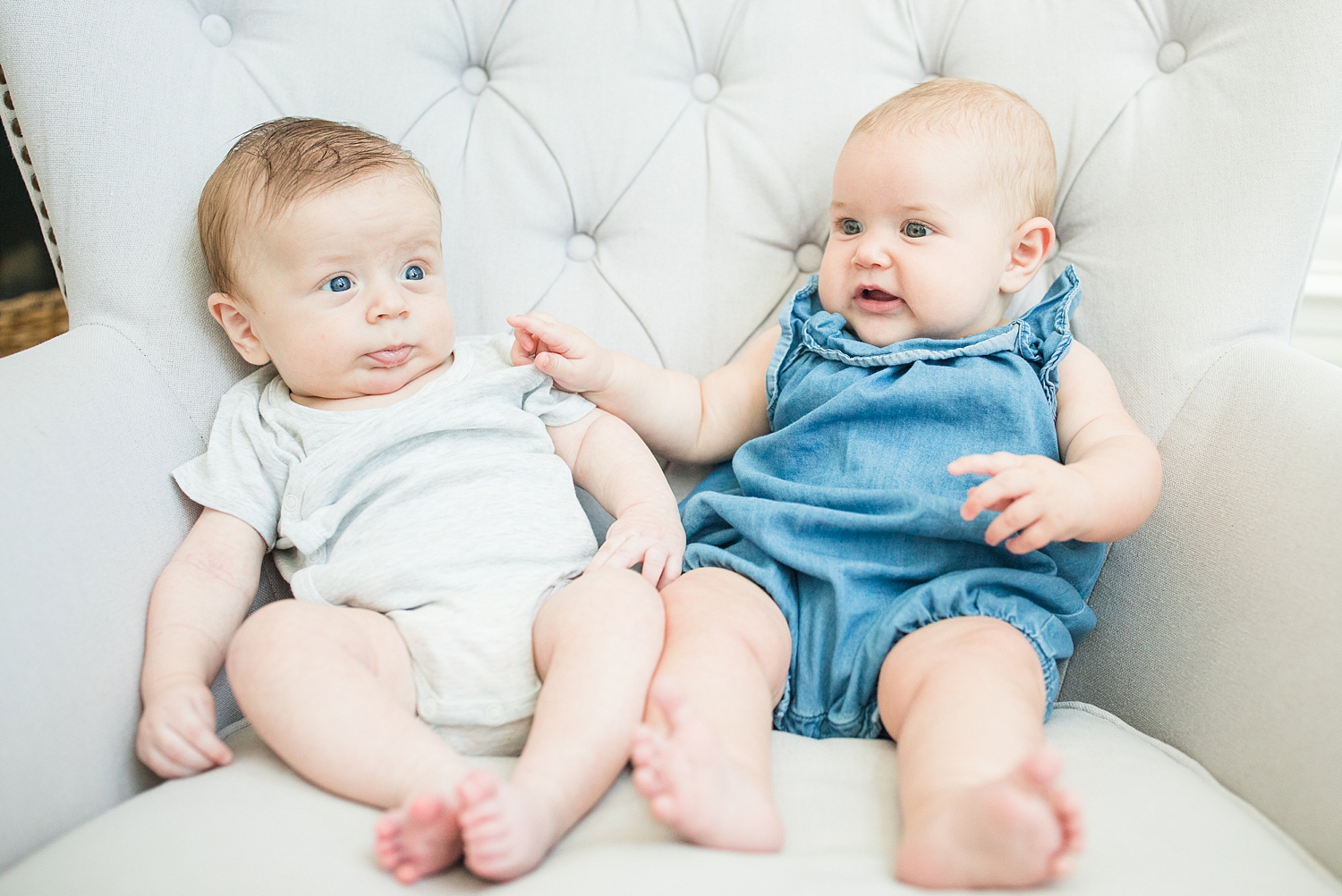 Haha JK  We love each other!
These are the little moments I don't want to forget a decade from now when we almost have a teenager…. Mimi fixing Evy girl's ponytail early in the morning at the  lake house. We're going to miss these days.
My serious child! ha! He's SO different from Evy!
For those who feel like internet-family-portraits are always so perfect for everyone except them…. you're wrong. Bahahahaha! Our kids hated us in these!
Aw that's better….
Graham…. always terrified of Evy-Hugs.
So many lakehouse memories… our family bought this place back in 2015 I believe… and we were so worried that it was a bad financial investment because it was such a BIG investment…. but oh my gosh… what a blessing it has been to our family and so many others. It's nothing fancy…. not even close… but it's all we need and it's perfect!
Insert our Scotland trip here! You can see more pictures from this part of Graham's third month HERE! 
These pictures… oh my gosh. I had no idea why they would turn out to be so special to me. Just a few days later, I read a potty-training book and just knew we were long overdue and needed to train them instantly. These pictures were the last "baby in diapers" pictures that we will ever have of these two together and I'm SO GLAD I TOOK THEM! They are so precious and joyful!!!!!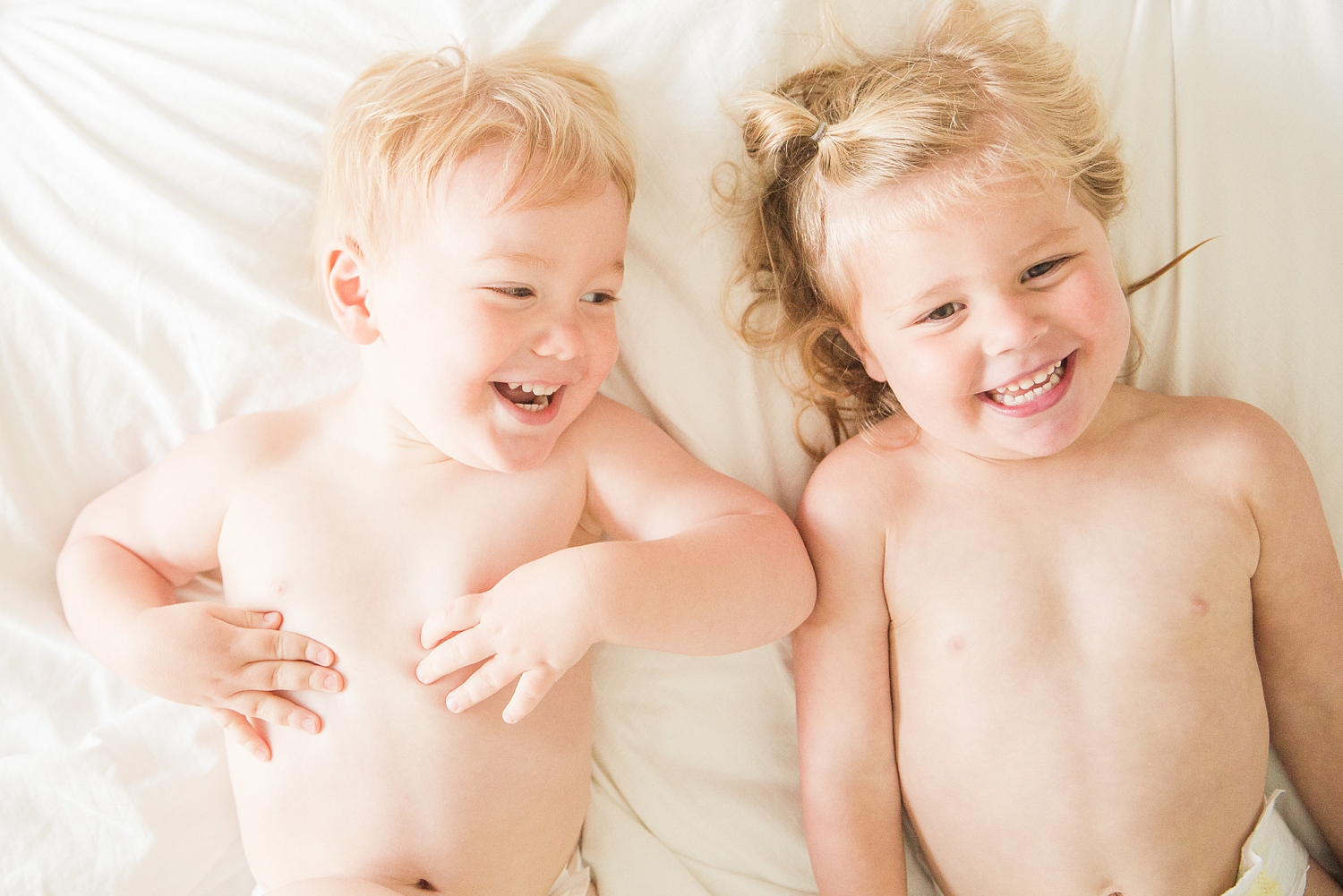 What a sweet boy!
His hair looks red but it's really not!!! I don't know why it's so red in pictures!