photographer and when she emailed me about shooting her wedding I was thrilled and nervous at the same time!! It's such an honor to shoot another photographer's wedding but it can also be intimating… these pics have to be AWESOME! Rebekah and Matt are two incredible people and I feel beyond blessed to be working with them! They met last October…. as in, a few weeks after I got MARRIED…and they will be married exactly a year from when they started dating…AH! I can't even imagine!  I just couldn't believe it! Of course that seems crazy to me… the girl who dated her husband for 8 YEARS! I love that they just KNOW.  They have no doubt that they are meant to be together forever. Matt said that he started saving for the ring a month after they started dating. How awesome is that?!
.
These two are so excited and in LOVE! It's beautiful. You'll be able to see that throughout their WHOLE post. They interact in a way that is so natural and they are so comfortable with one another! We shot in Georgetown and I must say… I'm in love with that place! I have driven through a few times but I had NEVER shot a session there until Monday! I was working with the most amazing couple, a gorgeous location and amazing light. The afternoon was perfect!…. Except for a little rain and me falling UP THE STAIRS… yea, that just happens to me periodically, I blame my size TEN feet! It's ok, everyone needs to be humbled every now and then right?! haha
.
Matt and Rebekah, spending the afternoon with you reminded me of why I am in love with what I do.  I left feeling inspired and wanting to go home and hug my husband!! I love capturing your love! Enjoy!!!!
Michael saw these while I was editing and said "Whoa! That looks like somewhere in Europe!" I agree. I'm a new fan of Georgetown:).
WOW.
Really?! How are so guys so cute? Love this one.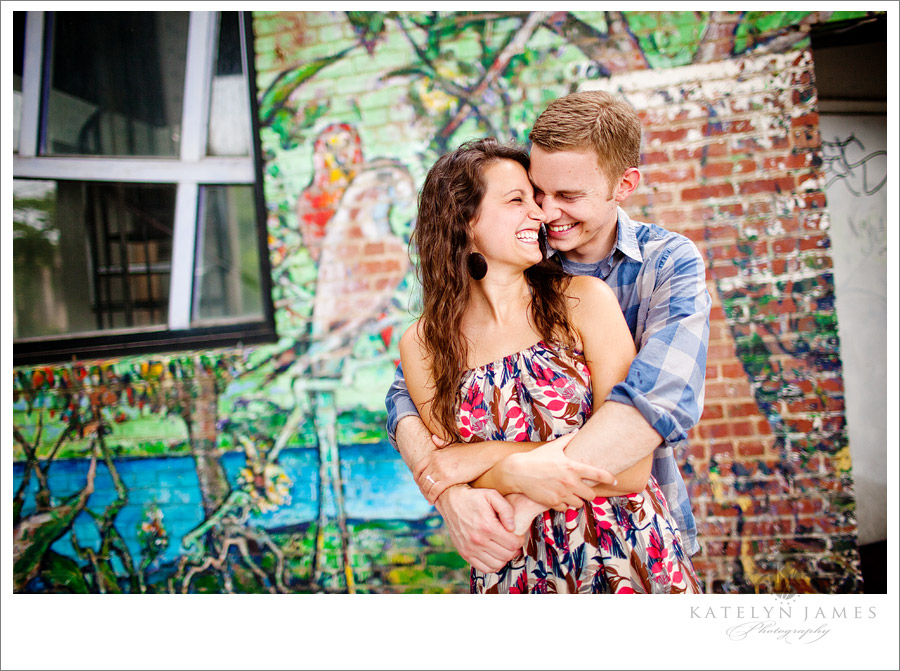 And this was right as the rain started…
Whoever's garage this is… I thank you! And to make this picture even funnier… they were getting rained on!
But they didn't care!
Don't you love Rebekah's SHOES?! If I could walk in those… I would buy a pair!
GIRRRRRL!
So gorgeous.
Couples that will lay down and KISS in the middle of the sidewalk make me happy.
Gosh….Matt and Rebekah interact SO well for the camera! Who's excited for their wedding?!! I AM!!!
Ok… while they were changing, I just had to stop an pay Georgetown Cupcake a visit!
Yummm…
ah!!! I could have shot them all day!