I love that we saw this amazing relationship begin to take shape from a distance during our college years and I couldn't be more excited for these two!!! I always knew they were awesome… I mean come on, anyone in the Fitzgerald family is awesome:) But I really LOVED getting to hear about life in DC right now and what they're dreaming about in the future. Kathryn and Hector make an incredible team and I'm so excited to see how much God can accomplish with their marriage! The world needs more people like these two!!
So on a funnier note, you have to realize something about the Fitzgerald family, Toney and Bob (Kathryn's parents) LOVE pictures of all kinds! They probably love taking pictures because they have three gorgeous girls that make it really easy to get great shots. However, because of their great love for photography, I caught myself thinking while I was shooting, "Oh man, this needs to be super sharp because it may end up being blown up and framed in the Fitzgerald living room!!" ha! I know pictures means so much to this sweet family and so it is SUCH an honor to be the one who gets to capture this season of their life!! The wedding is going to be a BLAST!! I hate that it's so far away!! :)
Kathryn and Hector, we love you guys!! We loved our time with you and we're so excited for you to experience the joy of being married and becoming an official TEAM!! You are going to accomplish so much together!! Enjoy my favorites!!!
Ps. Thanks Fitzgerald family for dinner!!! We loved our double date after the shoot!!
Oh Kathryn your smile is killer! So beautiful! 
And I almost got hit by a car for this shot… but I'd say it was worth the risk :) 
You guys make this EASY! 
A favorite for sure!! Love Georgetown homes!
Another favorite!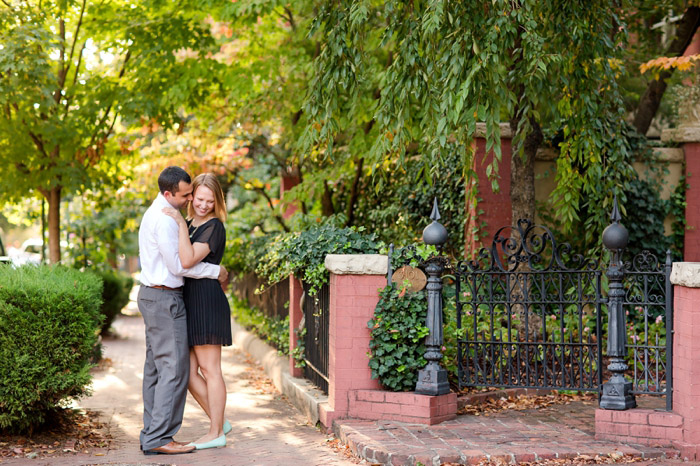 And then we were going to change outfits… but the light looked like THIS! …. and I couldn't miss a "glowy" light opportunity! 
One beautiful couple!
Hector don't hate me for posting this! ha! I just love it!! I have no idea what we were laughing at but it makes me smile:)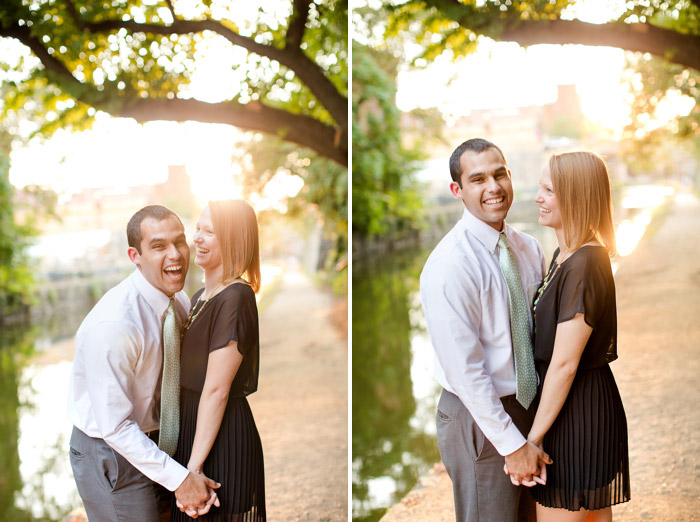 Love these colors!!
Another favorite! 
gorgeous!!!