I had just taken a picture of Chris and Emma on the dance floor and had thought that they were the cutest couple and so this was exciting! One of my favorite things that I've experienced in business over the last 10 years is the joy of being able to be a part of multiple weddings within one family! Michael and I truly begin to feel like a part of our client's family and it's such a special privilege to capture not just one, but TWO weddings for the same family! You can imagine how excited I was to receive Emma's mom's email this last year exclaiming that it was time for another wedding!! We are so honored to be their photographers!
As soon as I saw them the day of their engagement session, I knew it was going to be a great day. Their outfits were just perfect (Oh my gosh just wait until you see her beautiful dress!) and the weather was amazing. It was going to be a beautiful day! It may have been a bit humid but that is just par for the course in this part of the country! These two walked all over Georgetown with Michael and I. I took them up and down so many residential streets trying to find the best light and I think you'll agree that we definitely found it! These portraits make me so happy!! Enjoy!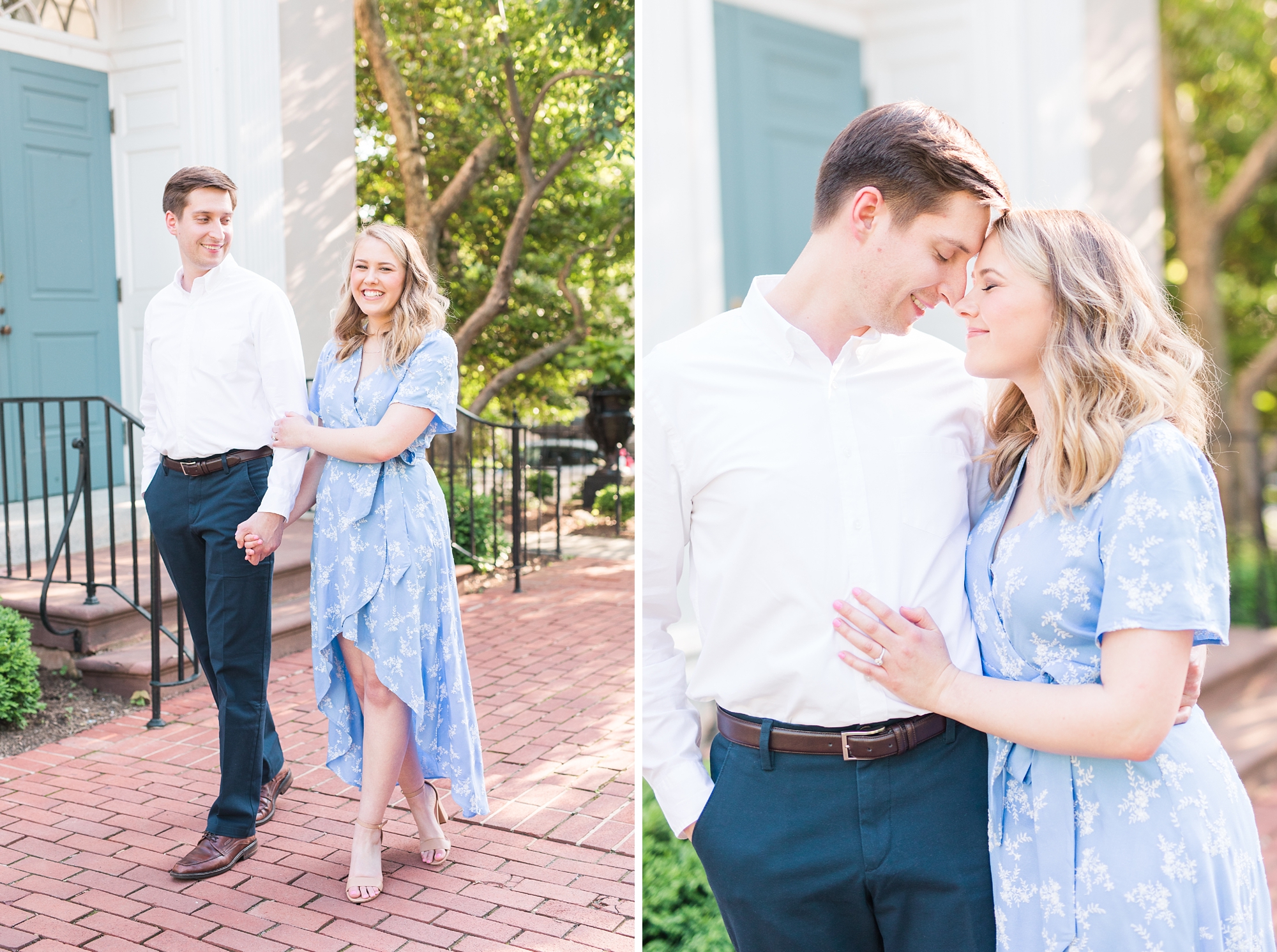 Emma you are so gorgeous! 
One of my favorites! 
Doesn't this remind you of Charleston!?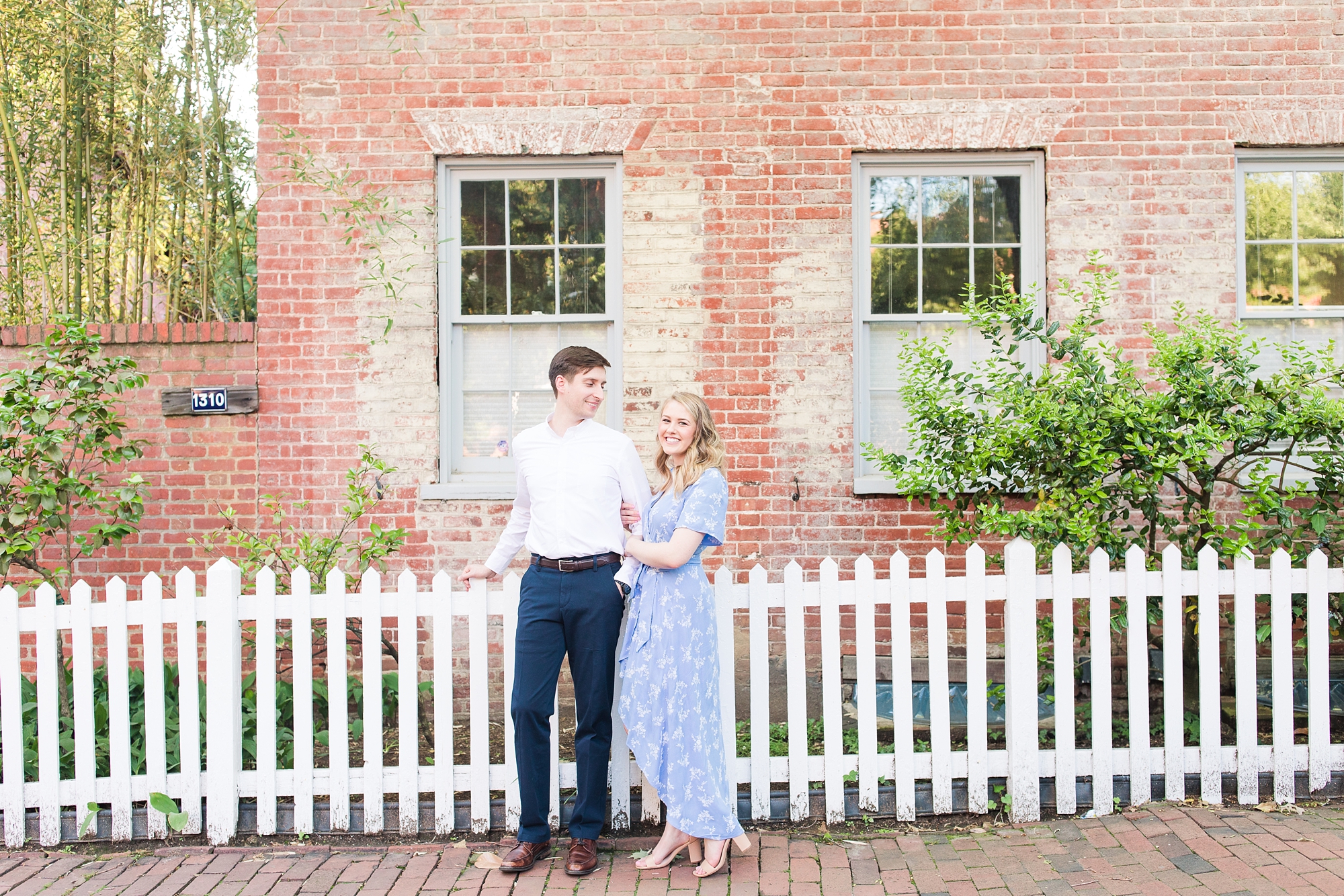 I love this light!

The golden glow! It was so beautiful!!