We weren't a "Hotel" family growing up and even though Michael and I LOVE a nice resort, I still appreciate our trips in the family motorhome! This vacation was a little different than most vacations. Instead of camping in a campground, we just used the motorhome for traveling purposes and then stayed in a condo that belongs to our cousin's family! They were so sweet to let us stay there for the week!! We loved it!!
So Michael and I, Momma and Daddy, Emily and Joe, Corey and Madison and the two dogs, Lucky and Bokeh ALL fit into the motorhome and DROVE to Florida! That's right, 17 hours on the road together and we still love each other!! That's a miracle!! For those of you that have never experienced what traveling is like in a motorhome, I took some pictures to show you! So this is the whole gang… minus me of course!

There I am! Thanks for the picture Emy! 
And this is Emy trying to be "artsy" :)
Sweet Bokeh Boy is a great traveler:)
Inside the RV! Nice and cozy! 
He loves his spot on the dash! 
Momma, Joe and Emy traveling at the table! 
We watch movies, play games, sleep, fix food, and use the bathroom without ever stopping! 
There she is! 
Just two dogs on the dash….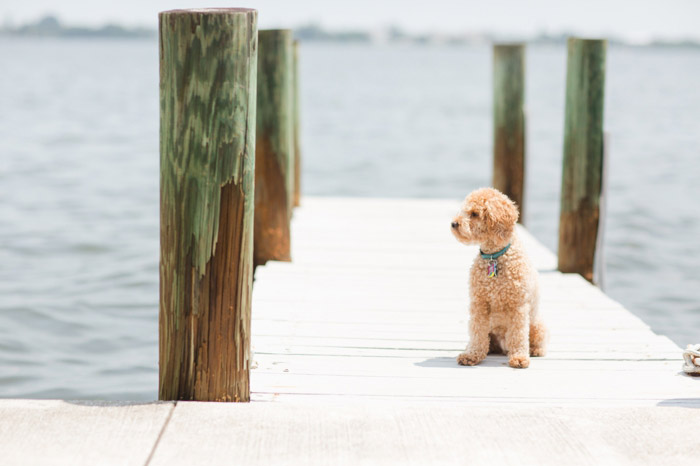 Family picture time:)
awwwww, I love my parents…  I use to hate seeing them kiss or hug when I was younger because what teenager wants to see THAT?! But now it doesn't bother me because I've seen too many friends watch their parents split up. I'm so thankful that Momma and Daddy love each other just as much as they did 30 years ago. :)
The crew!!! I don't own a tripod and so this was taken on top of a car trunk.  Love it….
And then Michael decided we should all try paddle boarding! It was super fun… but I'll be the first to admit that I wasn't the star of the show. It was hard! 
Annnnd there I am…. in last place… barely moving… I can't believe I'm posting this! 
:)
My handsome husband! … On the right:)
He was excited for the water! 
We love daddy… and his funny hat. But hey! He didn't burn all week! 
My favorite part of the day was when the crazy storms would roll in! 
oh my goodness! What a cutie!!! For those that are going to ask, he's a Bichpoo. :)
A day at Siesta Key beach in Sarasota! And then we spent the evening with some of Michael's family that live in the area! We loved seeing them! Thank you Aunt Susan and Uncle Ed for the sweet southern hospitality:)
And an amazing sunset that night! 
My poor family… I make them take way too many pictures…..
Really Lucky? Right in the background! What a horrible photo bomb! 
We spent time with my great aunt Faye and uncle Bill who live in Englewood! 
Married 67 years… that's amazing!
Time to leave:( …. this is how we all felt.
But on the way home, we made a "quick" pit stop in Savannah! It wasn't so quick but it was awesome! And Daddy parallel parked a 31foot motorhome in downtown! 
Leopold's famous ice cream! 
In high school, I seriously considered going to SCAD! 
Attention future brides and grooms… I want to shoot a wedding in Savannah and take your picture on this bridge! :)
Michael flew home early to host a bachelor party at the house so it was just me and Bokeh boy on the ride home! 
And that's the end! There are more pictures of our trip on
Instagram!
 Later this week I'll be sharing images from a sweet engagement session that I shot during my time in Sarasota!