Evy's Eighth month of life has been such a fun one! This month has been one of my all time favorites. I love her little personality, I love her new movements, and I love her joy. It's such a sweet season. I have found myself thinking a lot about how different these last three months would have been if she had been in a Spica cast and had undergone two procedures. When I'm holding her and she's nursing without her Rhino brace on, and I can hold her like a normal baby, I sometimes cry because I'm just so thankful. If we hadn't gotten a second opinion, my baby would have been in a body cast from her chest to her toes from August to the beginning of November. I can't imagine. I'm so grateful that we have had a different story. Her hips are doing well, and while she's still wearing the Rhino brace 18 hours out of the day, it's not a bother at all. We're used to it, she's used to it, and it's just a normal part of our life!
Evy is still nursing 3 times a day and eating real food as well. She weighs about 19 pounds and is getting tall and lean. I'm missing her baby chub! I know that everyone has a different story, but as a girl who (for some reason) thought that nursing was going to be a struggle and miserable….I have been pleasantly surprised at how easy it has been for Evy and for me! I'm also amazed at how much I love it. God is so faithful, because I was so overwhelmed by the thought of nursing and the demands of it, but now I'm getting sad that we're about 4 months from that season of Evy's life coming to an end. I'm going to miss that sweet time together and the way she stops nursing and looks up at me and giggles. It's her favorite place. No matter how upset or tired or fussy she is, I can make her feel better and that's such a gift. I'm grateful for that part of our life together. It's the most unexpected part of motherhood. :) The thing I was afraid was going to steal so much freedom from my life is the very thing I look forward to during work days when I don't get to see her 24-7.
So what do I want to remember from her eighth month? Here are a few things:
Her shoulder shrug game is strong! It's hilarious and adorable!
Her nose scrunch is still very prevalent and cracks people up!
She loves her puffs, holding apples and taking little bites (supervised of course) & grilled chicken!
She needs prunes everyday to keep things regular!
She has become increasingly attached to me this month.
We're having some sleeping trouble and thought it was the brace, but it's becoming more and more obvious that it's an attachment issue.
She dances to "Over and Over Again" with her daddy in the living room every night.
She LOVES splashing during her baths.
She's eating 2-4 pouches of food + some real chunky food each day.
She crawls BACKWARDS!
She has figured out how to sit herself up from her stomach in the crib even in her brace.
She loves Mickey Mouse Clubhouse :)
She's still snuggly, but she's started to push off of us with her little feet when she's hyper, and I feel like I'm losing my snuggly baby!!!
She loves reading books! She likes "Snuggle Puppy" with momma and "Goodnight iPad" with her daddy! ha!
She's pulling herself up when you hold her hands.
She got her first two bruises on her head from face planting into the floor & I freaked out.
She experienced her first trip to the Pumpkin Patch with her Paw, Grammie and Aunt Sarah!
She experienced her first real dip in the lake, after having her harness on permanently all summer, plus EARLIER in the summer she was too little to get in the water!
She gets REALLY excited when she sees other babies! Especially Knox and Micah!
She loves it when I wiggle her bedroom light and it makes the shadows move on the ceiling!
She's feisty and VOCAL! Whew… that scream. It's terrifying!!!
She loves hanging out in the laundry basket while Mimi is working in the Laundry room!!
She's full of personality and joy, and we look forward to the new things that she does everyday!!!
Like I said… there is no lack of personality!
I know I'm her mom… but she's seriously beautiful. 
Cousin love!!!!
We love these two so much!!!! 
Learning to "share"!
They love their mimi!!!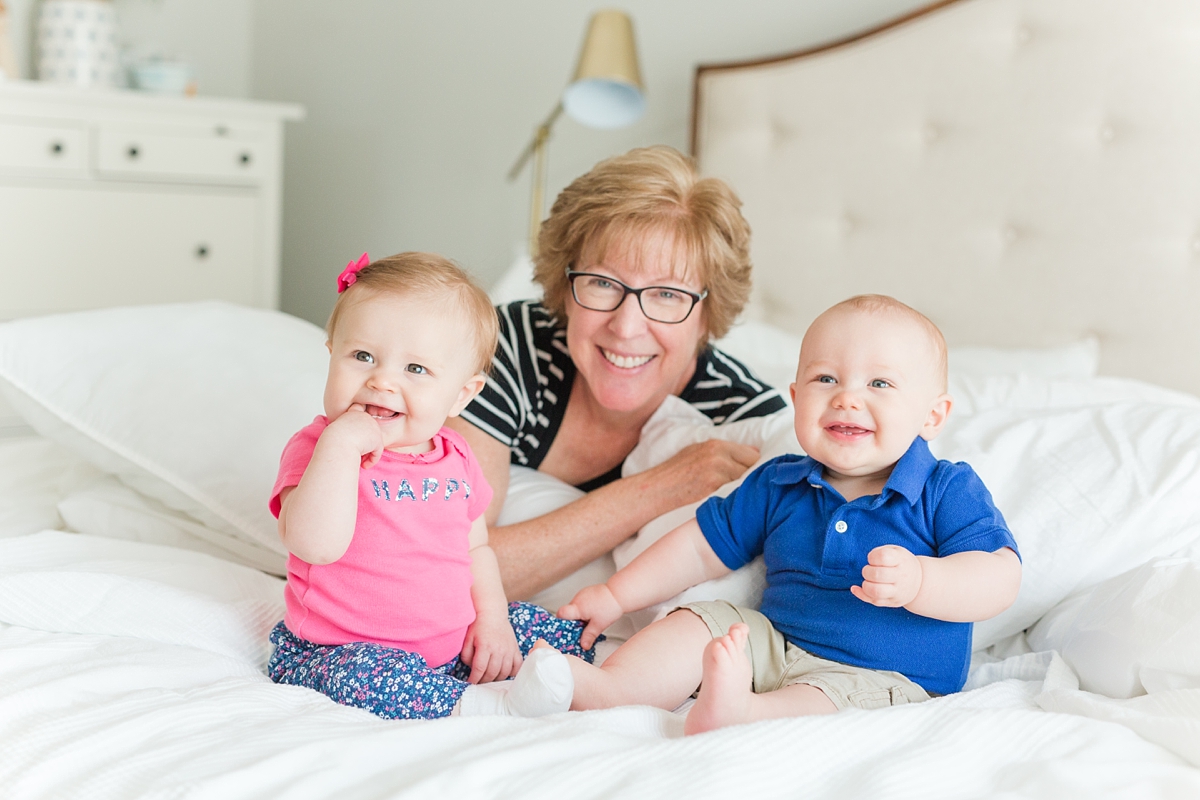 Knox has a question! 
Umm… keep your hands to yourself you two!
In case you thought she was perfect….
Shuba is Micah's furry brother and he's MASSIVE! 
I love these so much!

Her first time touching a pumpkin!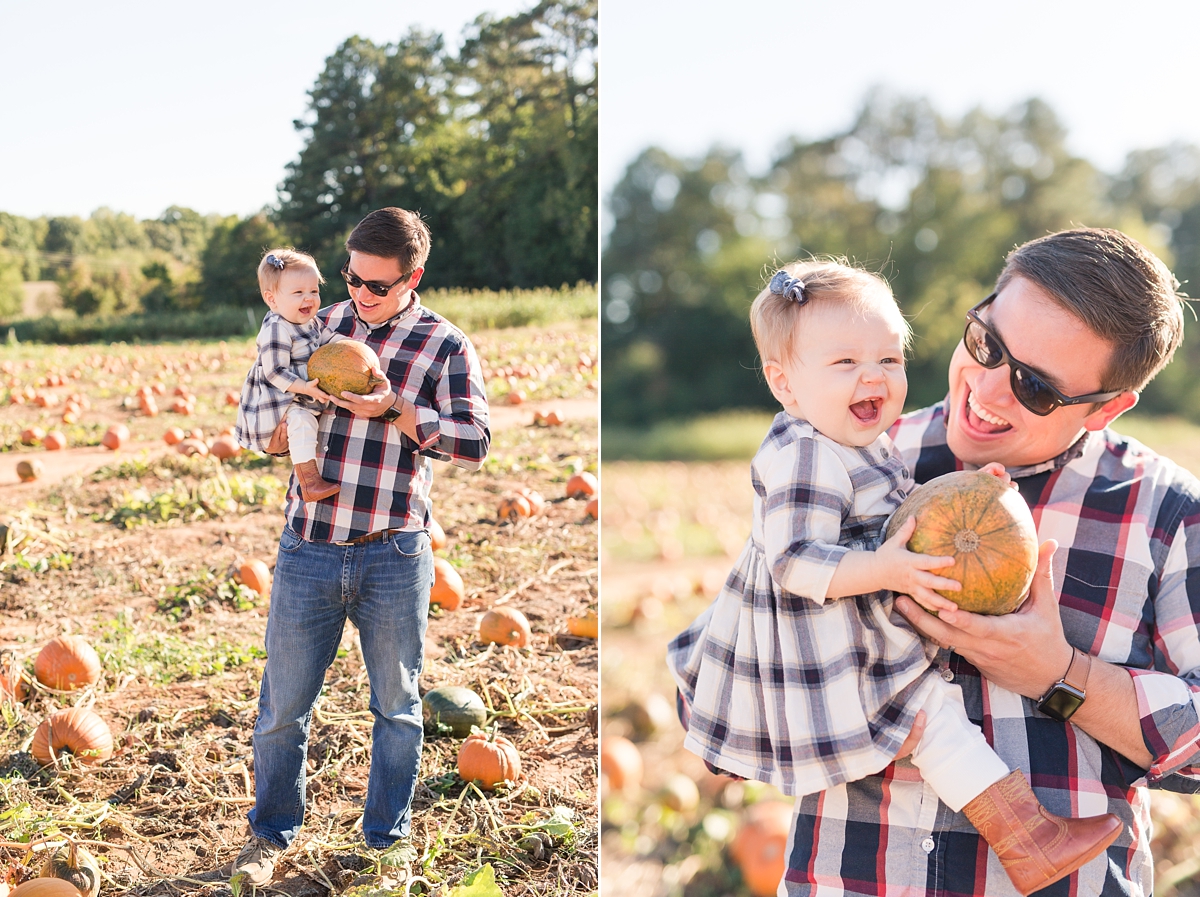 Michael had to take Sarah off-roading! 
I love this one so much!

So many kisses for Evy! 
I love this one too! 
She's living the life! 
And then we had a teenager!
This is my favorite!!!!!
Ps. Because she's sitting up now, I think this all white faux fireplace is going to come in handy! 
Lake baby!!!
I have one good looking husband and the most beautiful baby!!!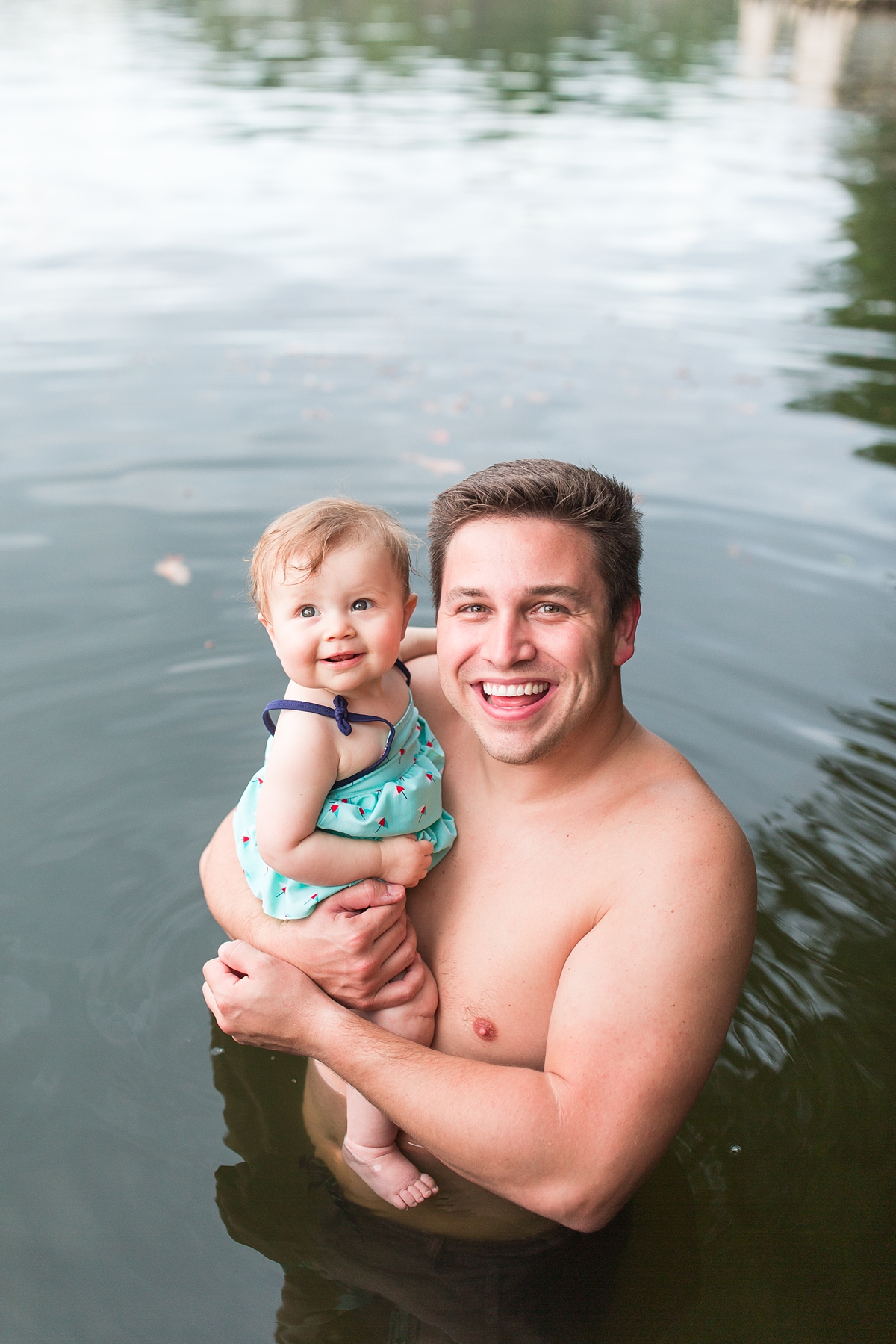 Last but not least…. my favorite!