realized just how awesome it was to have a chance to be around these two! You know you're working with GREAT people when it's pouring and they still have great attitudes about the situation. I felt like I really had a rare chance to get comfortable with a couple I had never met before.  All that being said, we met up this past Friday for their rescheduled e-shoot and it felt like we were meeting up with old friends!! So awesome!!
There wasn't a cloud in the sky on Friday and I absolutely loved shooting around Georgetown with this sweet couple! Besides some bug bites here and there, we had a seamless shoot and I couldn't be more excited to introduce you all to Aaron and Melissa!! Enjoy some of my favorites and Aaron and Melissa, I can't WAIT for your wedding day!!!!!!
Loved this random little nook of reflective light!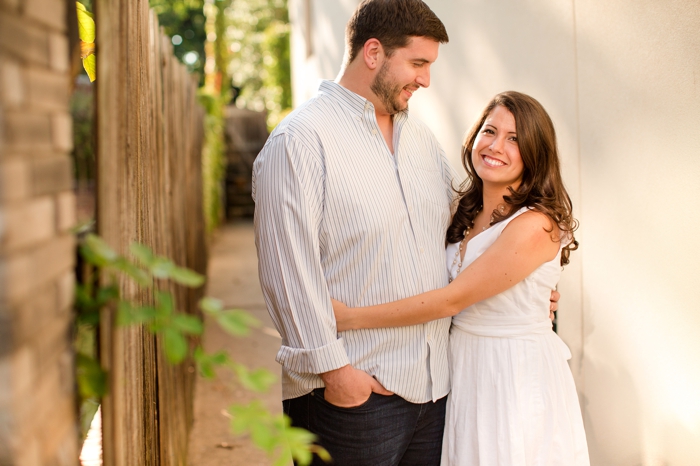 Beautiful!!
Love these two!! 
Favorite! Look at that sun creeping in!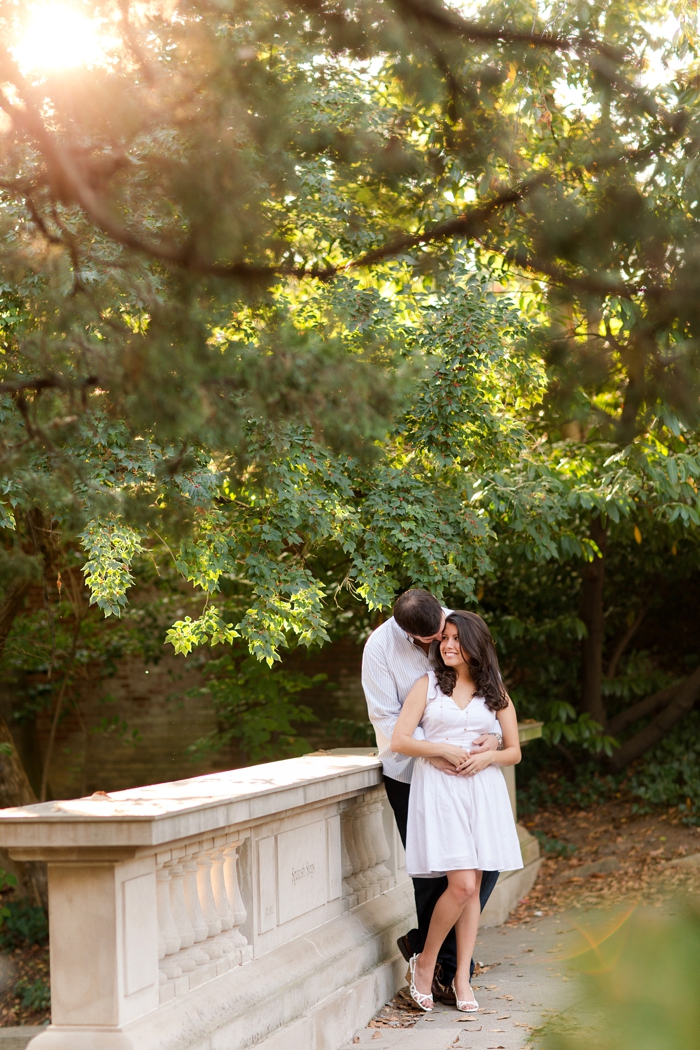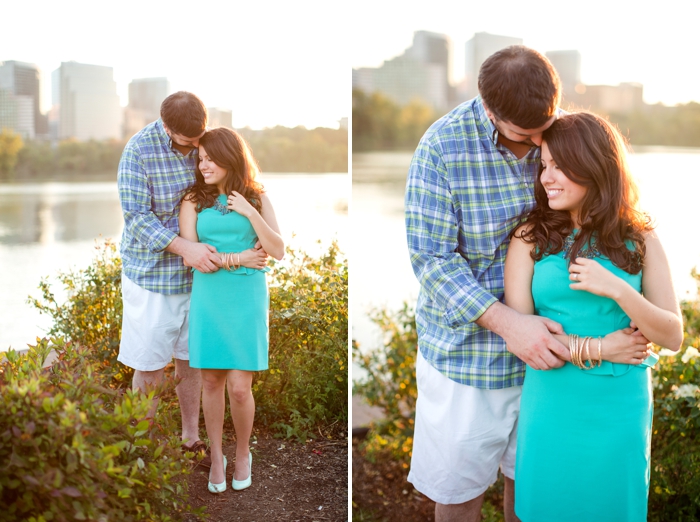 Love this golden light!