Ever since they met two and a half years ago, they have been traveling! They actually lived in China for a while! The more I learned about this sweet couple, the more I loved them. They are a perfect match and after only a couple of hours with them, I could tell that they are best friends. Michael and I are so excited to meet their families in just a few short months and celebrate alongside of them! Enjoy a few of my favorites from their downtown engagement shoot!!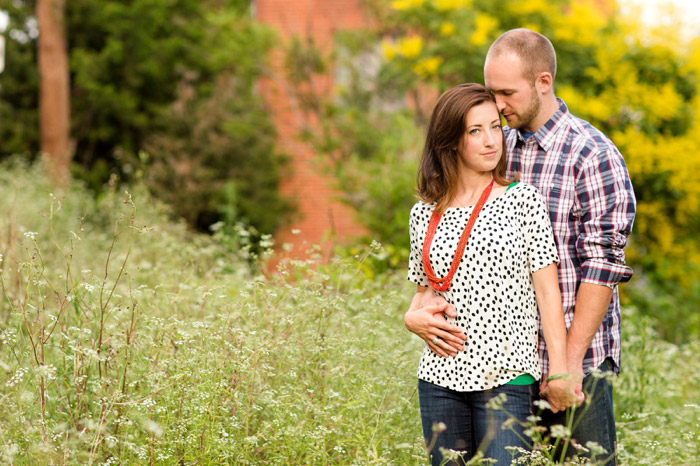 Jenny you are beautiful!! Love this one!!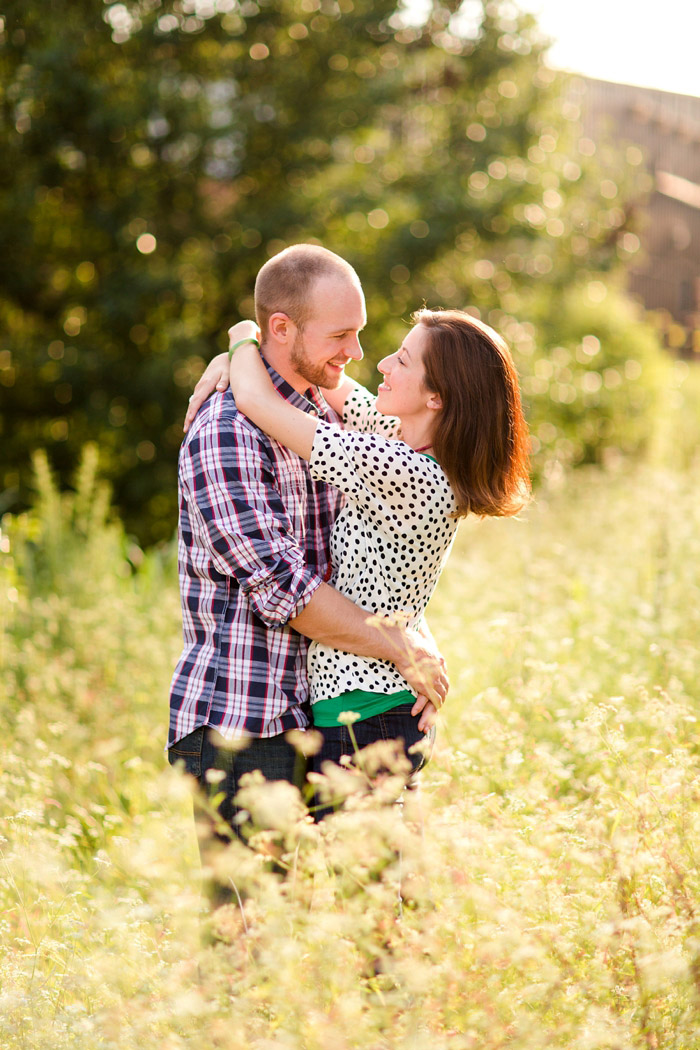 These two are great at the whole "Walking and laughing" shots! :)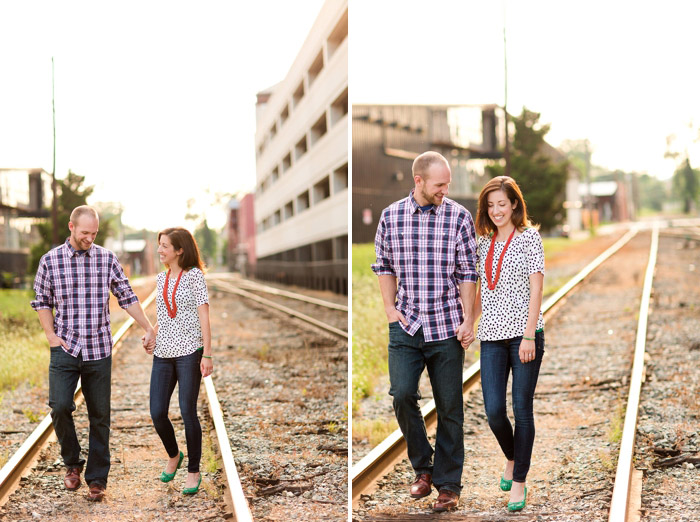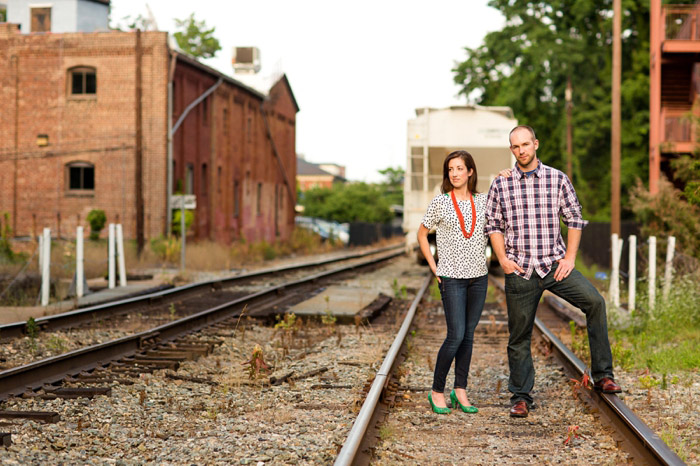 Another favorite!
It started raining…. while the sun was out! So we made the most of our time under taking cover under the trees! The light was actually amazing! 
Such a gorgeous, unique ring!
Loved her green pumps!
That one on the left? Another fav:)