and hanging out with the ladies. The hotel suite was hott from all the energy and multiple curling irons.  Fuchsia dresses and cowboy boots constantly passed by as I sat on the floor and shot Molly's adorable invitations and programs.  As the morning continued, the dress went on, the hairpieces were added and it was time for Molly to see her dad. A lot of brides make time to share a special moment with their dad and so I didn't think anything of it….. what I mean by that is… I was prepared…. I wasn't prepared for the TEARS!! Molly saw her dad and the floodgates let loose for everyone watching. It was just a beautiful moment. And those beautiful moments continued as Molly saw John during their first look.
Their ceremony was nothing short of fabulous… seriously, I wish I could walk you through the whole thing but it would take 7 paragraphs to do that! This ceremony was honestly a PRODUCTION! Lights, camera, music, an amazing slideshow… it was LEGIT and so unique. The greatest thing about their ceremony is that while it was exciting and so out-of-the-box….Christ was still the main focus. It wasn't about them or about how amazing they are (even though they are pretty AWESOME)… no, it was all about THANKING the LORD for allowing them to enter into a lifelong commitment with their best friend. It was beautiful. I found myself not wanting it to end!
Molly and John, you two are such an incredible pair. I don't think I've laughed and cried simultaneously at a ceremony, EVER…. and I've been to a TON of ceremonies! The joy you two share is contagious and I'm so SO thankful that I was able to be a part of your day! I think John's best man said it the best… you two GIVE LIFE to everyone around you and it's an honor to call you friends! Hope the honeymoon was AMAZING!!!! Enjoy these highlights of your big day!!
The flower girl and ring bearer used these… love it! (of and PS! If you hover your mouse over each image… there's a TEAL "P" if you want to "Pin" something that you love too! )
LOVE Molly's stationary style!
A picture of Molly's Mom on her bouquet:)
Yessss…..
AWESOME gifts from John! I'm going to STEAL that apron…. even though I don't cook!
Sweet Moment.
Looking good John!!!!
Love this first look shot!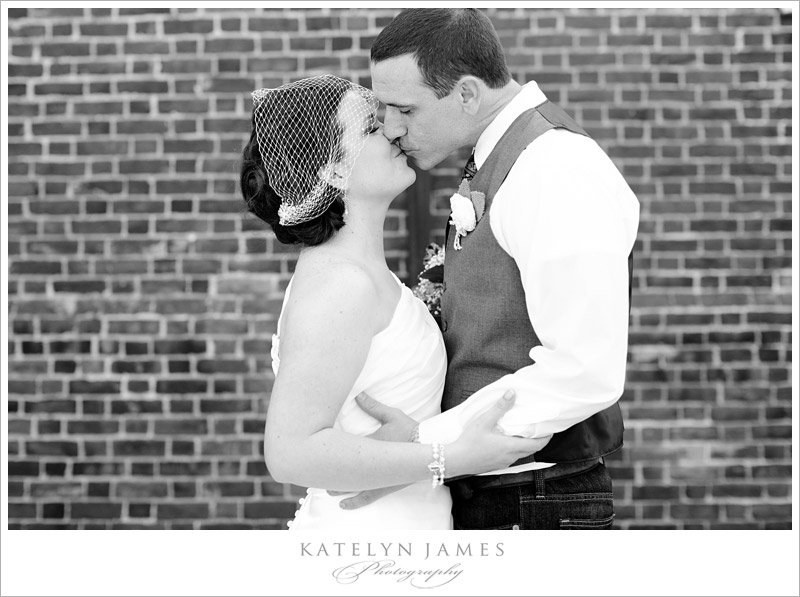 a favorite for sure!
I loved the bouts!
I reallly loved them:)
Yesssss
Such a southern wedding!
love it.
Switching it up for the ceremony! It was super contemporary!
John and Molly made a video that played before she came down the aisle… and it went something like this "What do you need to have a wedding? A little girl (insert cute baby pics here) and a little boy (more cute baby pics) and bridesmaids (and they cheered) and etc. etc."  They shared the proposal and the music was building and then the lights came up and BAM! Here she comes! Best entrance ever!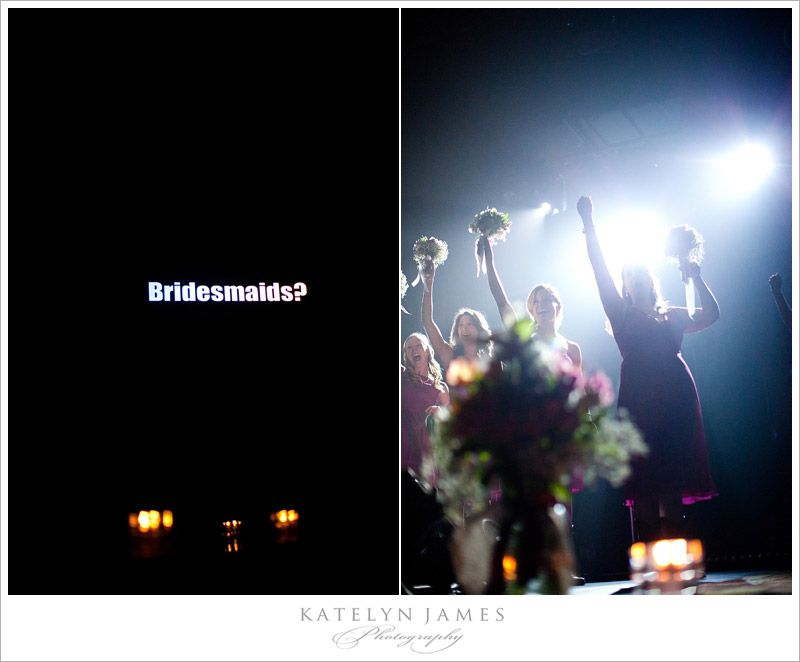 Love the lighting!
And did I mention that Molly did what only a few brave souls ever dare to do? …. She SANG at her own wedding! And did a little dance:)
She wasn't the only one dancing (or should I say falling?)
Married!!!!
An exact replica of the General Lee. Nice.
fav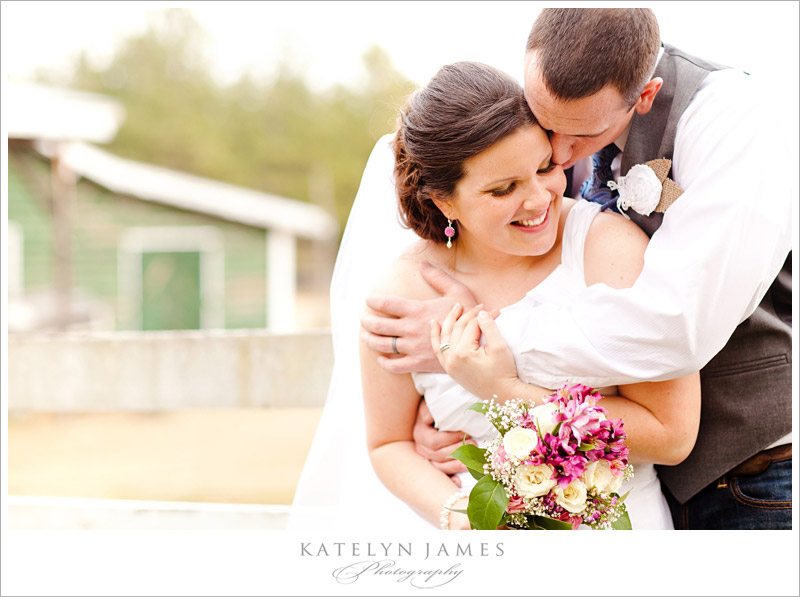 Love that curvy branch!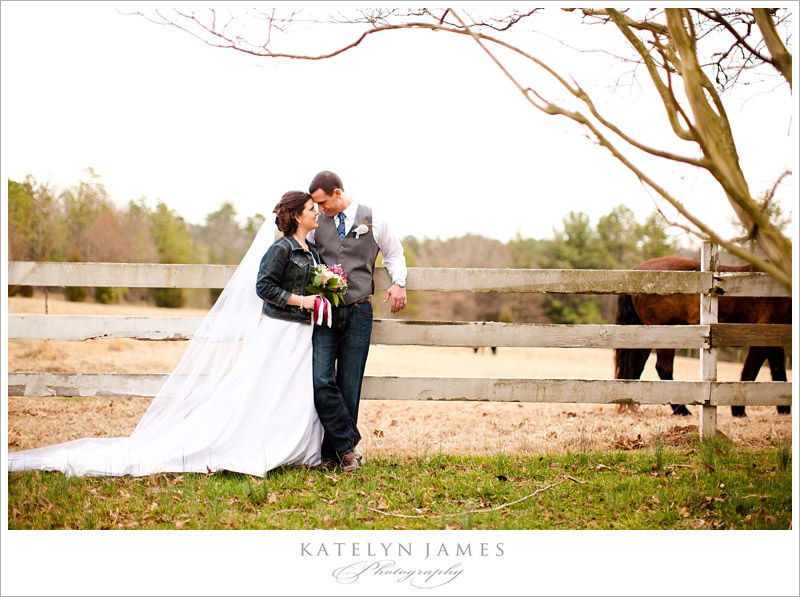 yesssss…
Little exit bar with mini sparklers
haha for the kids.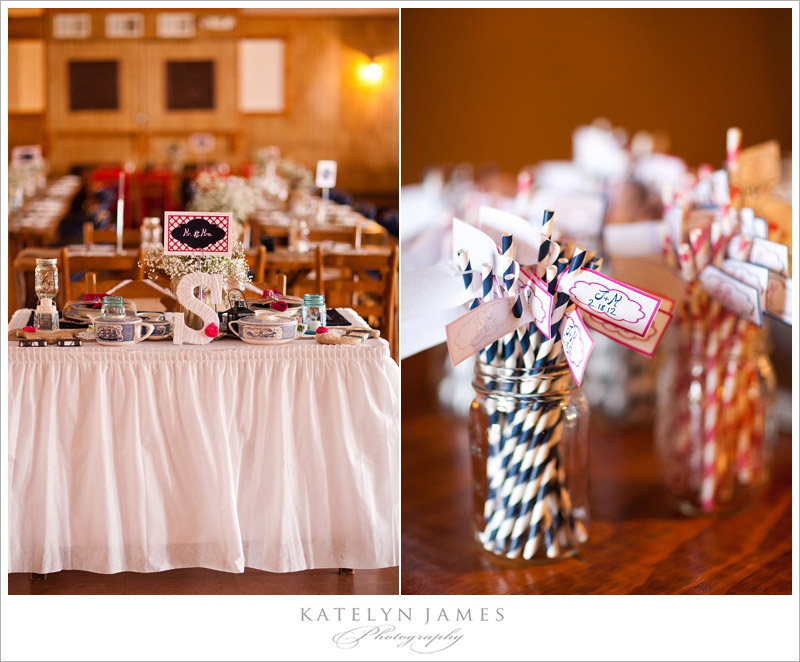 FAVORITE CAKE of ALL TIME! I'm pinning this!:)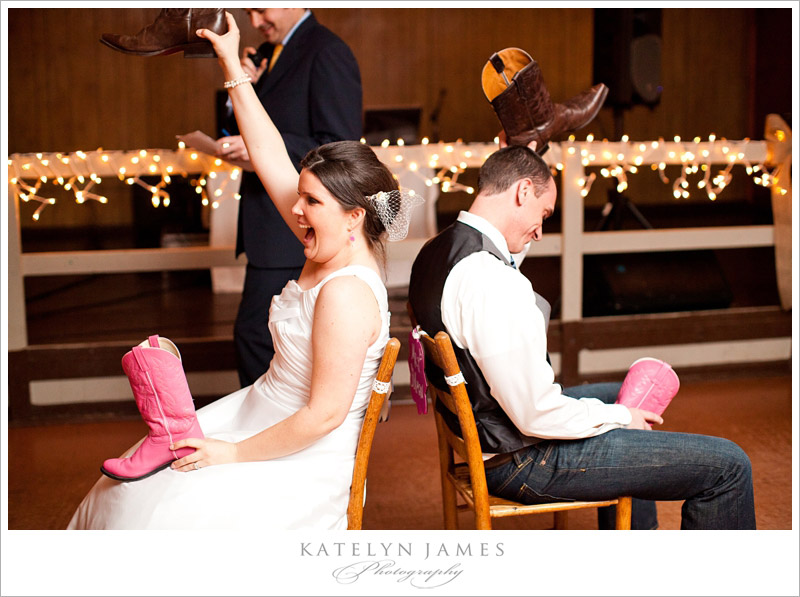 Some Phi Mu love…
Molly and her dad have such a funny/amazing relationship!
Yay for amazing couples! … and crazy dancers!
Ceremony: New Hope Church – Senior Pastor Benji Kelley Durham, NC
Lighting: Kevis Mulchan 
Reception: The Big Barn – Hillsborough, NC
Cakes: Cakes by B (sister of the bride – Bridgid Murphy) – Jamestown / Greensboro, NC
DJ: Music Makes You Happy Entertainment (Chris Rice) – Suffolk, VA
Catering: Jim's Famous BBQ – Chapel Hill, NC
Videography: NC Nwoko (friend and co-worker of the bride)
Flowers: Bridesmaid and bridesmaid's mother Bec Rackley and Suzi Klyber
Getaway Car: The General Lee – owned by Keith King of King BMX Stunt Show 
Bride's Jewelry: Rustic Gem 
Bride's Clutch: Toriska
Brides Gown: Forever Yours Bridal – Bridal Mart in Burlington, NC
Groom's Vests: Six Star Uniforms
Groom's Jeans: Old Navy
Antiques on Sweetheart Table: Currier & Ives Dishes (bride's family heirlooms)
Rings: Ken Jackson of Wentworth and Sloan Jewelers
Everything else (invitations, programs, decorations and whatnot): The bride designed 'em and made 'em with her bare hands.
Wedding Coordinator: Cousin of the Groom – Kelly Cash