I got into the system and Jill got into the system! We got our hands on ADELE TICKETS!!!!! We were FREAKING OUT!!! (Ps. Michael was SO EXCITED about Adele tickets that my sister ordered him his very own Adele fangirl shirt for Christmas and I'm pretty sure we're all going to start taking bets on whether or not he'll wear it to the concert!! And you want to know the crazy part? We looked at the seating chart afterwards and guess what…. we couldn't be CLOSER to the stage!! I'm pretty sure Adele is going to spit on us! That's how close we are!!! I'm going to be singing my little heart out the ENTIRE time! We are so excited about this and the CRAZY thing is… as SOON as the tickets sold out (in minutes!), people started selling their seats on third party sites for over $8,000!! WHAT?!! The VALUE people place on this experience is just amazing!!!
Seeing people pay THOUSANDS of dollars for something that we paid $149 for is pretty amazing. It makes me realize the VALUE of what we purchased and I appreciate our tickets that much more!! Sometimes as consumers, we need to SEE the value of what we're purchasing in order to truly appreciate it and not take it for granted. We also need to see value BEFORE we invest in something. That's the sign of a SMART consumer. You SHOULD see the VALUE of what you're purchasing before you invest!! This leads me to an exciting announcement!!
It's ADMISSION WEEK for the KJ Consistency Course!!! We're opening up the course and welcoming new students for a very limited time! If you are someone who struggles with work/life balance, editing consistently and workflow, you have the opportunity to make a MASSIVE change in your business BEFORE wedding season is in full swing! However, just like our Adele tickets, you need to understand the VALUE of this course in order to decide whether or not it's a worthy investment!! So, I have some amazing KJ Consistency Course Alumni here to share what their experience has been like!! My hope is that after hearing their stories, you'll start to see why we are SO passionate about this course and why others find so much value in it!!
A year ago, the KJ Consistency Course was just an entry in my journal…. just an idea floating around in my head… just a hope. Now it's done and it's LIVE!!! It's one of the GREATEST accomplishments of our career and we're excited to welcome a brand new class of students!! If you want to learn more about the KJ Consistency Course you should CLICK HERE!!
But before you go, here are some of my favorite stories and quotes from current
Consistency Course friends!! :
"Thank you for creating the KJ Consistency Course! When I watched the webinar about the course, I was on the fence about if I should take it or not. There are so many other things I felt I needed to invest in for my business… I took the chance! :) BEST DECISION I COULD HAVE MADE. I'm loving every minute of it, and I have been using lightroom for years! You can tell the amount of effort ya'll have put into this course, and more than that, you can see the love and the passion behind it." –STEPH W.
"I'm so glad I invested & trusted because you have truly helped me conquer SO many of the hurdles that have been holding me up in the editing process. I used to kill images with spot editing and would take forever to edit them, your class has seriously changed my life." -JAIMIE M.
"I've already seen a huge change in my work & the response to my work. I've seen more clickthroughs to my website and a pretty significant increase in the number of inquiries I'm getting. You've helped my business for sure but what means more to me than that is that you've helped my brides and grooms. Because of this course I'm going to deliver a better product and a better experience to every bride I ever work with!" -JOSH L.
"Thank you. Thank you, Thank you! I am currently in your Consistency Course, and wow! One week in and my workflow has improved tenfold.Thank you so much for sharing your knowledge and igniting my spirit! I feel like I can be a daughter, sister, girlfriend this holiday season now, and don't have to be the tired teacher/photographer praying for Christmas break to come so I can sit at my computer and finish. You're the best!"  -VALERIE C.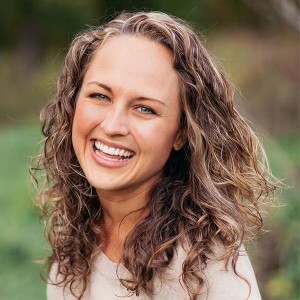 "It truly has been the biggest gift this year for my business. Thank you for pouring your heart and souls into it. It is changing me as a business owner and my business. It has been a game changer for me and has me working way more effectively and efficiently. I am finding that I am editing way faster, better and clearer now since the course!"             -KRISTEN D.
"I did it. I blogged a wedding 48 hours after shooting it! I never thought this was possible for me with a full-time job and a crazy daily to-do list, but thanks to Katelyn and this course, I did it!!! My bride was blown away and so happy to see the pictures so quick!!"   -KIYAH C.
"As I'm going through the videos I'm learning so much about Lightroom – and I've used Lightroom for 8 years! This is incredible." -JENNY  M.
"I am so excited about what I'm learning!I just posted my first photo edited using all of the techniques you've shared, and I think I want the cry — because it makes everything else I've ever posted look so amateur!! This changes the whole game for me… and to think I almost passed on taking it because I've already taken my share of workshops this year!"  -MICHELE B.
Are you ready to get your life back from your business? CLICK HERE to learn more about the KJ Consistency Course!