Robbie and Nicole are so stinkin sweet! I meet the most awesome people through my job and I'm loving it… like really loving it. Robbie's proposal was incredible and when Nicole emailed me, she told be the WHOLE story, start to finish and I was impressed. I was impressed by Robbie's thoughtfullness…. (He had a limo and everything!) AND I was impressed that Nicole wrote the whole thing in one email! It took her two hours!!! Any girl that is THAT excited to be engaged is my kind of girl! Shooting their engagement session on their Alma mater's campus was such a privilege. As we got close to our 1/2 way mark of our session, the clouds came rolling in and we lost a ton of light. HOWEVER, by that time, these two were pros and they rocked the end of the session in record time…. I actually like the shots that were a little rushed even more! (Maybe that has something to do with those amazing black and white outfits! loved it! Enjoy some of my favorites and be sure to share on FACEBOOK if you think someone else might enjoy these as well!!
oooh lala
Robbie, you did well…BEAUTIFUL ring!
Here we go!
LOVE THESE!… They look almost like they were taken in front of a backdrop… but that's a REAL building. Promise.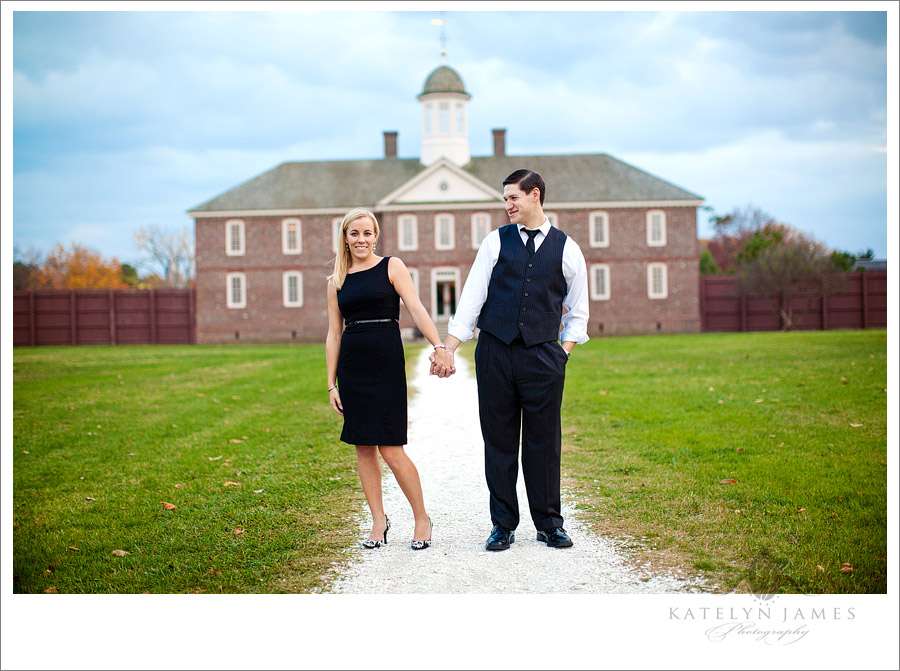 Same location, four different poses… we were trying to make the best out of our fading light!
Robbie you have a gorgeous fiance'!
One of my favorites…. there is so much happiness is this shot!! I love my job.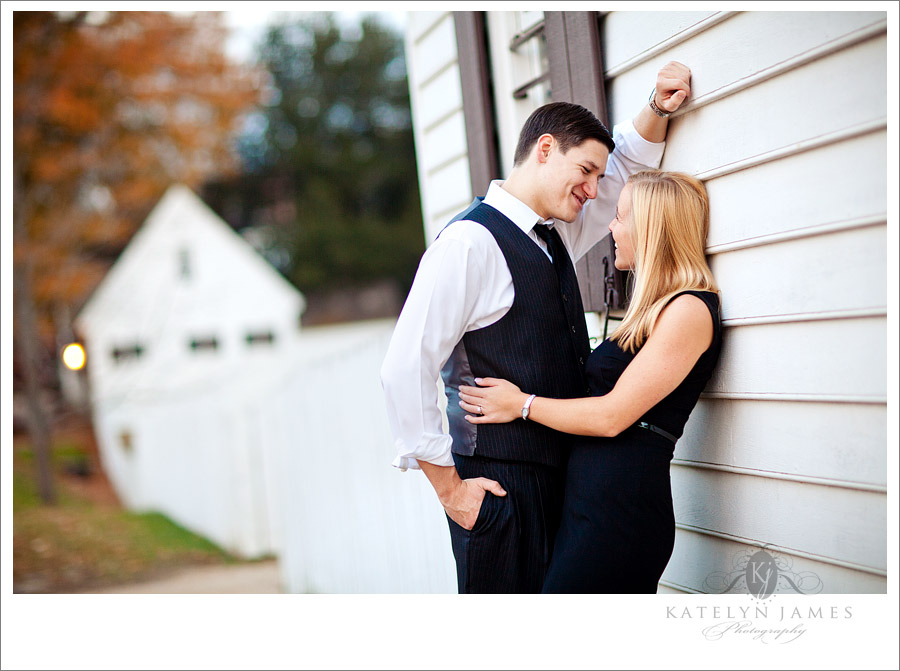 Ok, I know what you're thinking "Oh my GOSHHH Katelyn, you post WAY too many shots for engagement sessions!!!" …. Yes, I know… I'm working on it, ok?
My clients have fun during their sessions… I think. They may just be laughing at me…. whichever if fine with me, it works and they look happy!
This was a last minute "ohh just run over to that building really quick!" moment. I'm glad they were up for it! So Colonial Williamsburg!